If you have school aged children, I'll wager you've probably heard of the TikTok app. It's an app you can use to shoot and edit fun videos and I've heard a lot about it from my eldest daughter, Helen.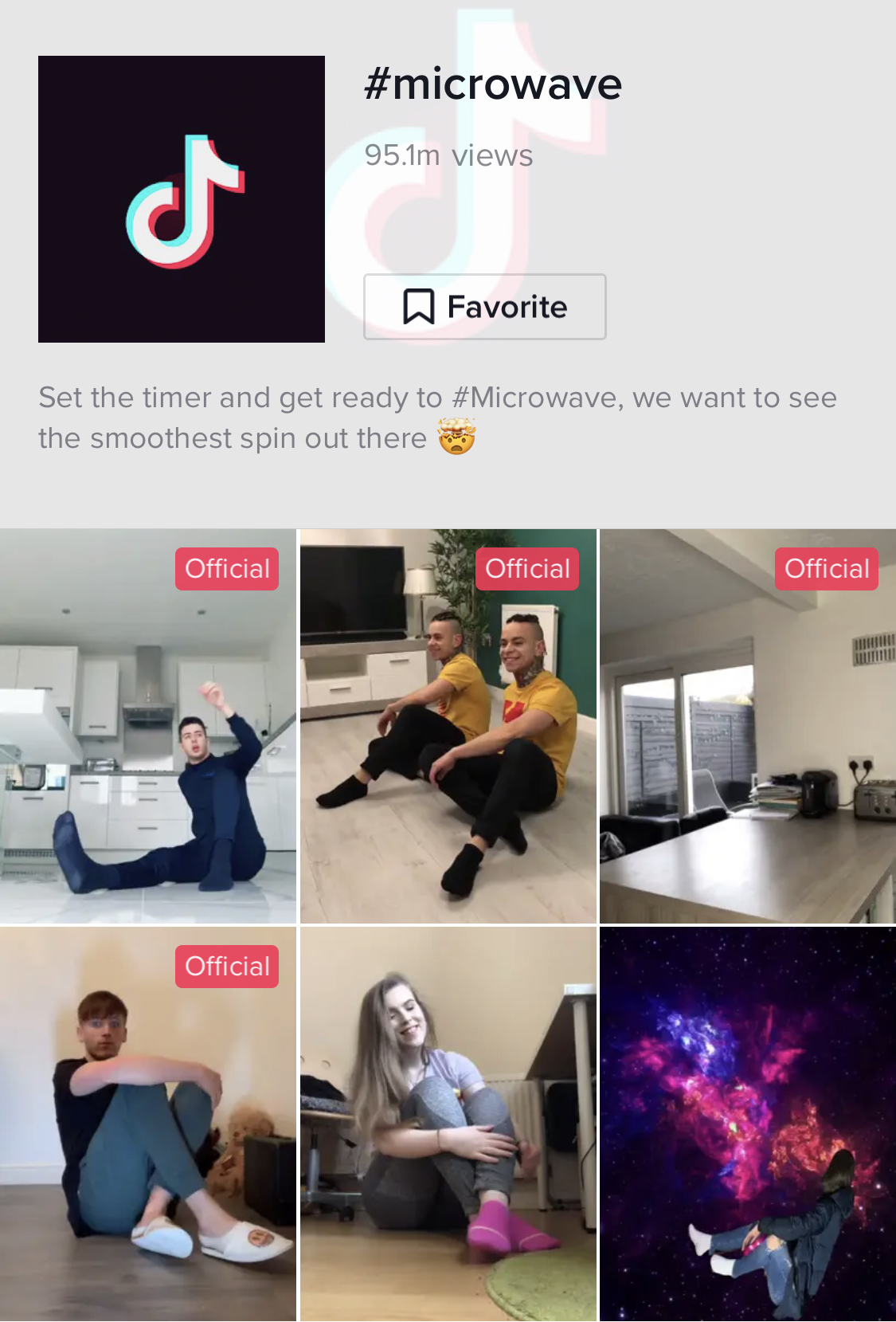 In fact, Helen has been talking about TikTok non-stop for a few weeks now. As is often the way with these things, she went on about it so much that one night I took a look myself.
The inevitable happened didn't it? That's right, having looked around the app a bit and getting some ideas from other people, I downloaded the app myself (you'll find a link to my account at the end of this post)!
What exactly is TikTok?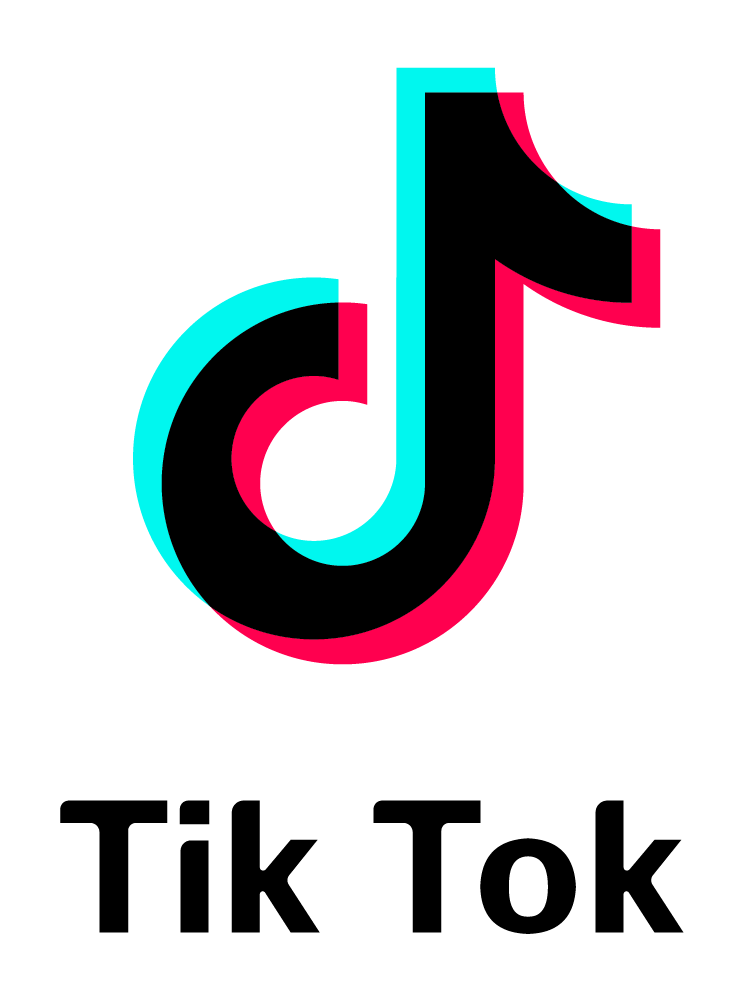 As I've mentioned above, you can use TikTok to record short-form videos of between 3 and 15 seconds if it features music, or between 3 and 60 seconds if there's no music. The app is designed for use with a mobile phone and I've found it's editing functionality is superb.
You have all the usual functions you might expect, such as being able to speed up or slow down film. In addition to this, you have an amazing array of filters, special effects and stickers. My tip would be to explore the 'vibe' filters for filming events and landscapes and 'portrait' filters for filming people.
When it comes to effects, the possibilities are endless. I really like the superhero effect, which gives you a Batman-style mask. The 'go' and 'raindrop' effects were also impressive. There are backgrounds, face filters, filters for pets and so on. Just have a play and see how you get on because there's so much to explore.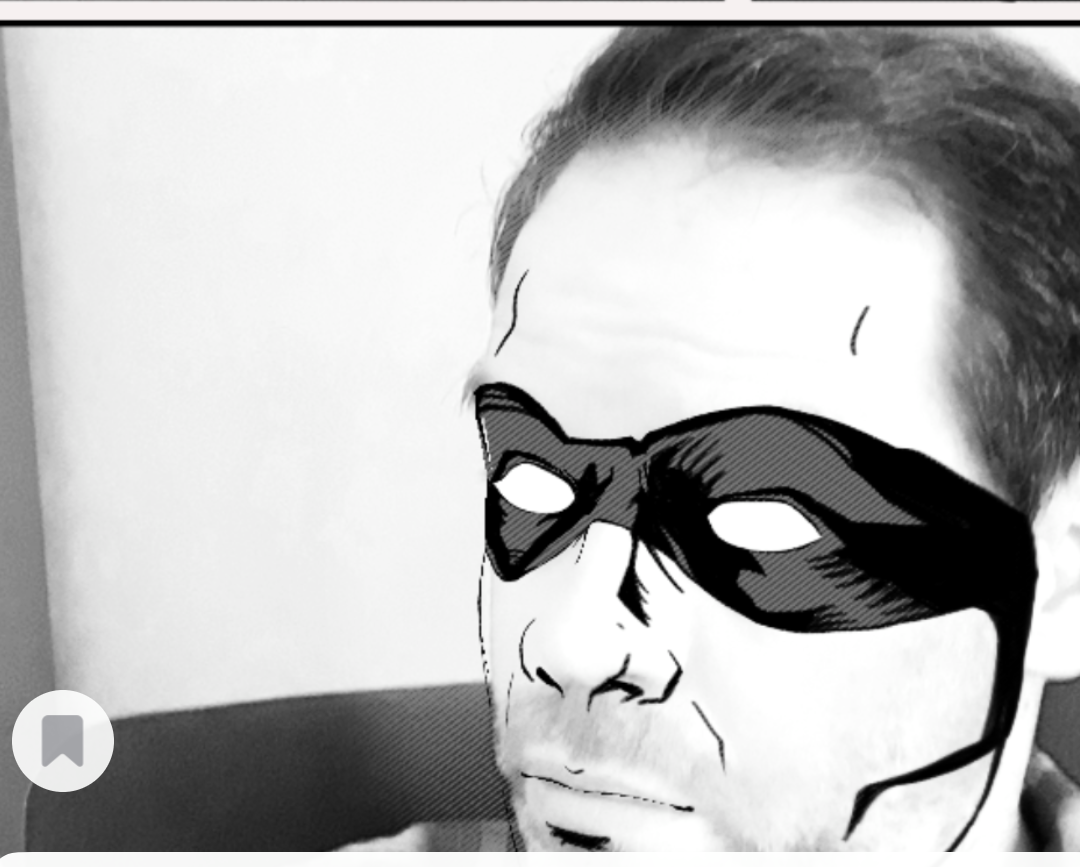 To give you an idea of TikTok's popularity, actor Jimmy Fallon, Ariana Grande, Magic Singh of Britain's Got talent fame, skateboarder Tony Hawk and, randomly, Mr Bean, are all TikTok users.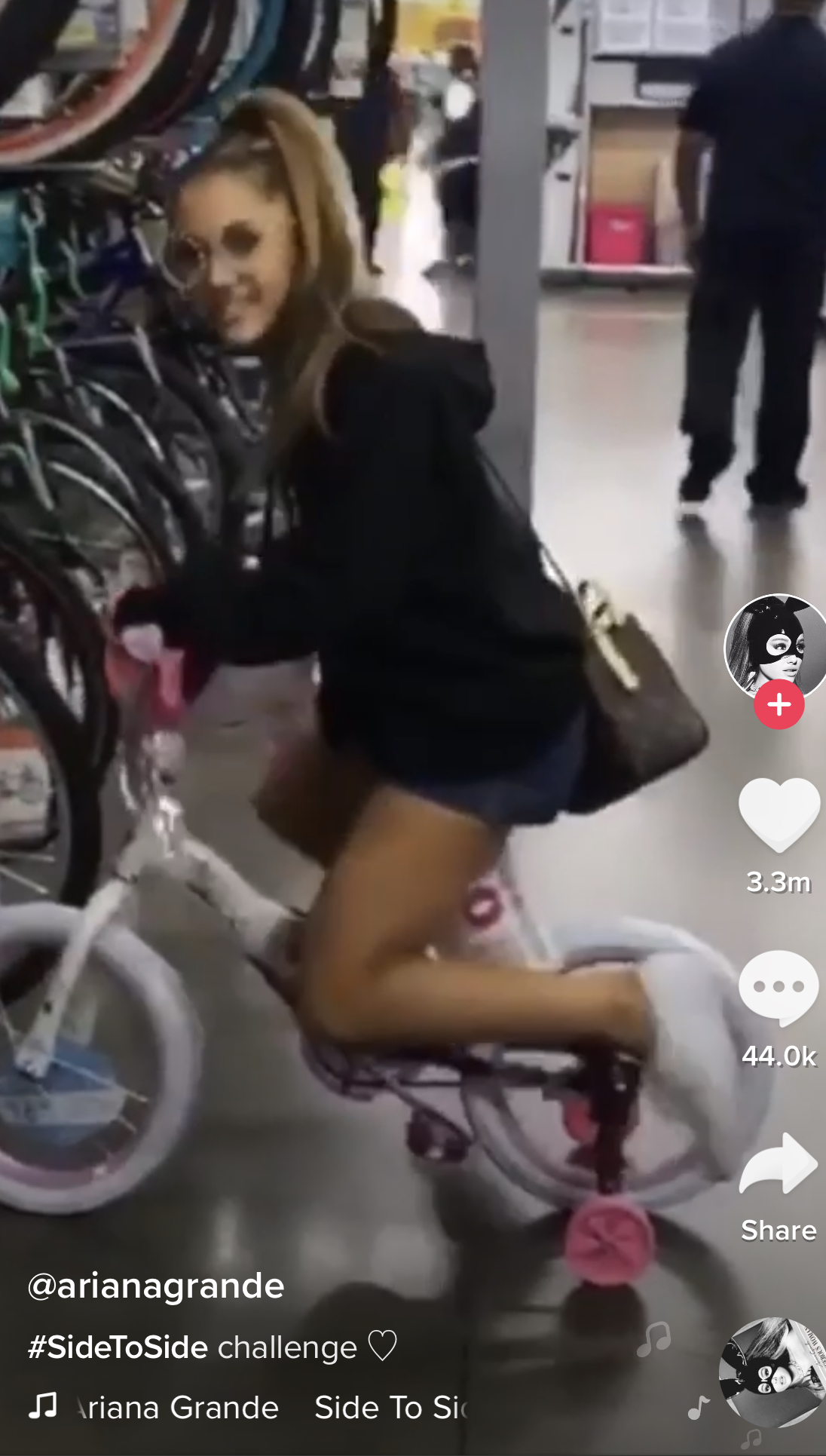 This, however, only tells part of the story. Users can like, comment on and share videos. It's an online community and social media network as much as it is a video creation app.
While my daughter and her friends are obsessed with the music videos, there's a lot of different content. There's comedy, sports challenges and, yes, videos of cute cats.
It's created a new breed of social media star such as singer @lorengray, lyp-synching sensation @jacobsatorious and comedian @rickychainz. That said, established social media performers such as @itsJoJoSwiwa can be found using TikTok.
TikTok challenges
TikTok challenges are great fun. To keep the app interesting, TikTok challenges users to record videos focused on a theme and gives people a hashtag to use when they post a challenge video.
At the time of writing, TikTok was full of videos of people wearing outrageous glasses as they took part in the #RocketMan challenge in honour of the Elton John biopic. The most random yet captivating challenge I have enjoyed viewing so far is the #Microwave challenge. This involves shooting a video as you are sat on the floor and trying to turn yourself around in a circle as far as you can. Sounds daft and is daft, but it's also very amusing!
The #TriangleDance challenge is great fun too. This involves three people forming a triangle and trying to dance at the same time.
Who is TikTok suitable for and what about privacy and safety controls?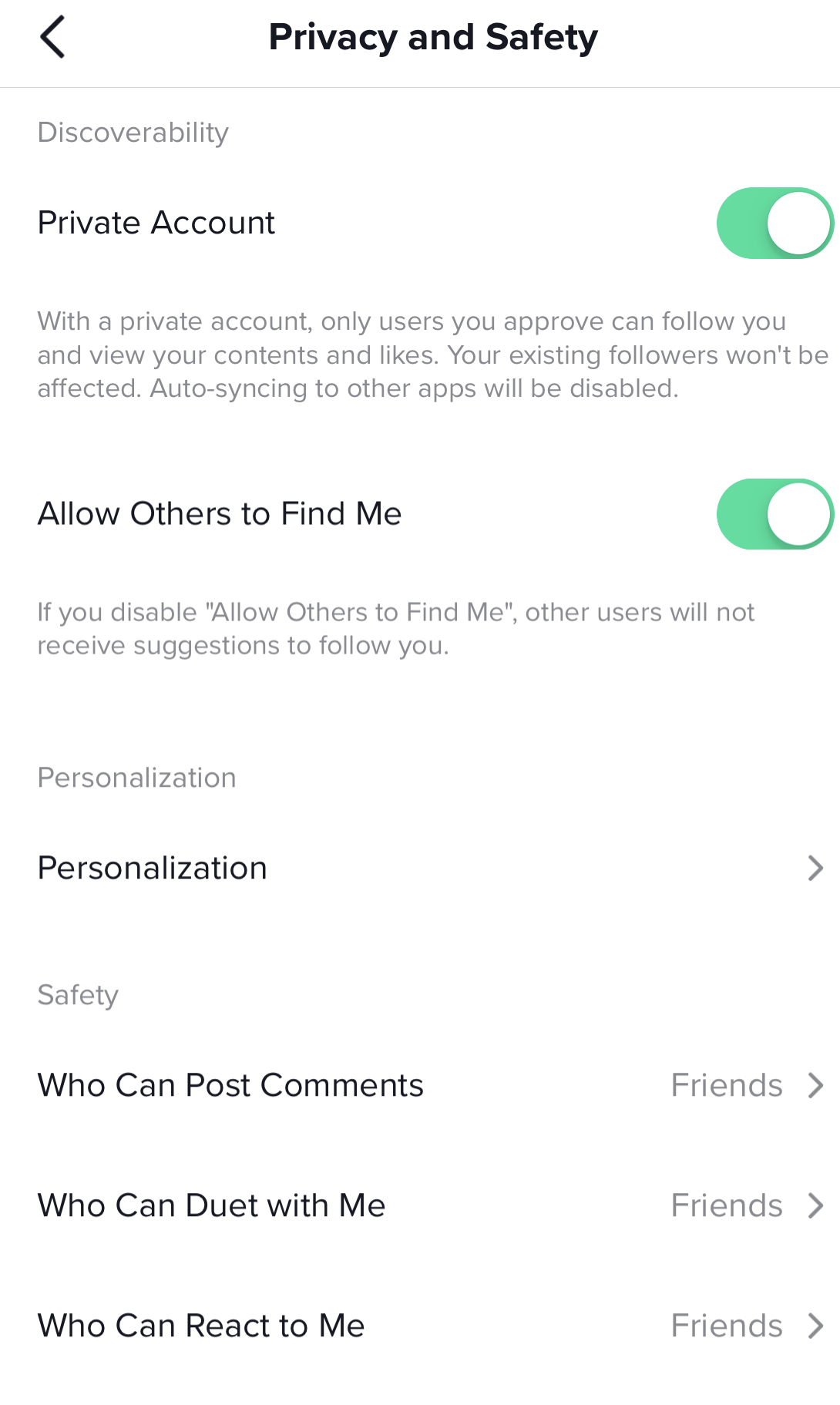 You may have noticed that I've spoken about Helen "talking" about TikTok but not producing her own content. There's a reason for that.
TikTok has an age rating of 12 or older so parents can block it from their kids' phones if they wish. While some of Helen's friends may be using the app, she hasn't yet hit the big One Two, so until then she will be a casual observer (the app is widely available on the main app stores).
If you don't want your youngster to post their own videos online, they can still have fun using the app. They can create their own videos and save them to their phone. Alternatively, they can use the 'private' mode. This means their profile can be found by other TikTok users, but only your child will be able to view the videos they create.
TikTok is striving to be seen as a place for positive engagement. Content is moderated and it has introduced a number of safety features, which I have outlined below.
If you are setting up an account for a teenager, be honest about their date of birth. This will give you access to various settings. You might want to consider using the Restricted Mode setting for teenagers as it will filter content considered unsuitable for young audiences.
The Privacy and Safety settings enable you to:
Restrict who can comment on a video
Ensure your profile does not come up when people search for you to TikTok
Limit who can duet with you
Limit who can react to your videos
Choose who can send you messages
Disable downloads so no one can download videos you've made
Restrict who can see your videos
Block people on TikTok you don't want to interact with
Be advised the Privacy and Safety settings need to be set manually, regardless of the user's age. As with any safety feature, I would review them from time to time to see if they need amending.
TikTok recommends teenagers have a private account. That way any content they create is only shared with friends. It's a good way to ease them into using the platform so they can learn how it works.
The Reporting Function is important. It enables you to report a video, comment, or user that seems inappropriate. You'd be well advised to watch the safety videos for more tips.
The Digital Wellbeing feature, in addition to giving you the power to turn restricted mode on or off, also gives you screen time management options. Screen time management is password protected and you can set a limit of 40, 60, 90 or 120 minutes a day on the app.
The Digital Wellbeing settings are password controlled. This means mum and dad can keep the password to themselves and stop their youngster from changing these settings. Before setting up an account, do take a look at TikTok's online safety centre.
Do you have any suggestions?
Maybe you have some suggestions for enjoying TikTok responsibly? If so, do leave a comment below. Also, if you can recommend some accounts worth following, l'd love to hear about them.
You will also find my account here. I've only made a couple of videos myself, but expect more in the weeks to come.
Disclosure: This commissioned article was produced in association with TikTok.
Interested in this blog post? Well have a read of these...