I'm not the kind of person who really does a huge amount of relaxation. I should, I know I should, but I'm one of those individuals who is, generally, always up to something. During the summer, the kids and I got away from it all for a few days and it was a glorious experience. At my age I should be very aware of the transformative power of a few days rest, but I just don't do it enough. Poor excuse though it is, finding the time when you have young children is difficult.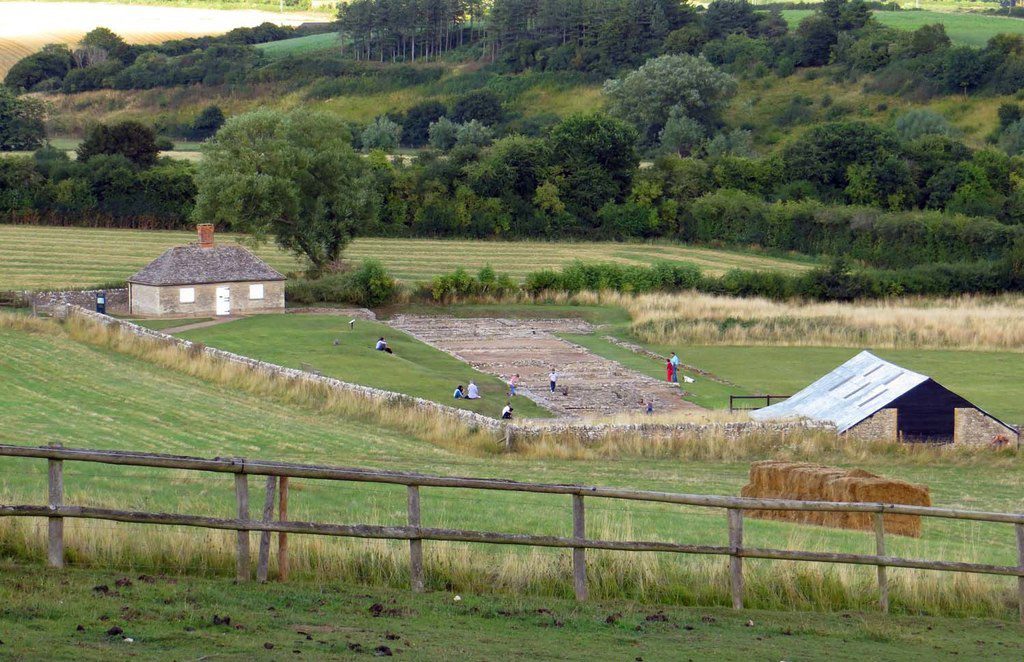 Where did we go? To granny and grandad's house in the Cotswolds.
As you would expect for an experienced father such as myself, I had faithfully packed a wash bag with tooth brushes etc. Needless to say, I succesfully managed to leave the lovingly-packed wash bag at home so we had to go to bed on the first night with unbrushed teeth.
Cotton-mouth and filthy teeth aside, it was a joy to wake up the next morning, open my parents' back door and say to the kids: "Go and play." For three days, things happened at a leisurely pace and the stress of dealing with the summer break was forgotten. I'm a massive fan of the six week summer holidays, but there's no denying it is tough for mums and dads.
As a family, we have had a stressful time. We recently moved house and earlier in the year my father-in-law passed away so it has been tough.
Here we were though, in the Cotswolds, with clean air, wide open spaces and….sheep. My parents live on a semi-working farm and on day two we happened to be around as the sheep farmers were coming to tend to their flock. Both girls got to feed the animals and look on as the farmers checked them over and ensured the animals were all healthy.
This wasn't petting farm stuff, this was the real thing. I always feel incredibly grateful that I'm able to take my kids back to my parents so they can expereince at least a tiny bit of genuine rural life. Never have we crossed paths with the farmers quite like this and it meant a huge amount to my kids.
During our few days away, I was able to catch up with my oldest friend, Stuart. Both of us are dads these days and the demands of family life mean we hadn't seen each other in about a year but as only the best friends can, we picked up as if we'd only seen each other the day before.
Along with granny, we also paid a visit to a famous roman ruin, the Roman Villa at North Leigh. It's well-known because of a well-preserved mosaic on the site.
Although I know the area very well, I couldn't recall visiting this site since I was at primary school. Okay, so I have a vague recollection of a late-night visit when I was a teenager, although I dread to think what my friends and I would have been getting up to.
Despite everyone else's enthusiasm to visit, Helen objected to this trip, claiming it would be "boring." To alleviate the boredom, I punched the coordinates into Google Maps, handed her my phone and gave her the job of navigator. She pretty quickly came around to the idea when she was given this important job.
When we arrived and Helen saw the wonderful surroundings, she was happier still. The Roman Villa was located in a beautiful valley and surrounded by fields full of massive buttercups.
It looked truly stunning and I felt an enormous sense of freedom being there. It was like being 17 again, before I had to worry about mortgages, insurance policies or getting kids ready for the new school term.
I can't deny it, I miss the Cotswolds terribly. It's where I spent most of my childhood and it's where I consider home. I couldn't get away from it quick enough when I was in my teenage years, but as I grew older and moved around, I began to understand its appeal.
I've heard it said the Irish are masters at living int "two places at once" and that's sometimes how I feel. I left the Cotswolds two decades ago and in truth I don't think I'll ever live there again, but I've never quite left and wherever I've lived subsequently, nowhere quite compares.
Alas our trip came to an end. On the return home, Mrs Adams and I had to deal with various admin tasks related to the recent house move and I had to make preparations for getting the children ready for the new school term.
Even so, I'm feeling very fortunate that we had those few days away. They were great fun and relaxing and exactly what the kids and I needed. It also taught me that I need to relax more.
Do you struggle to relax sometimes? Do you believe in the restorative effects of a few days away? Maybe you think I just need to be more organized? Please do leave a comment below with your thoughts.
Interested in this blog post? Well have a read of these...