Just the other day, I had to get ready for a formal event in Central London. An unavoidable last-minute outfit change meant I was scrabbling around for a tie and handkerchiefs. Had I opened a Christmas gift-package that had just arrived from men's clothing retailer Samuel Windsor, I'd have found both items inside.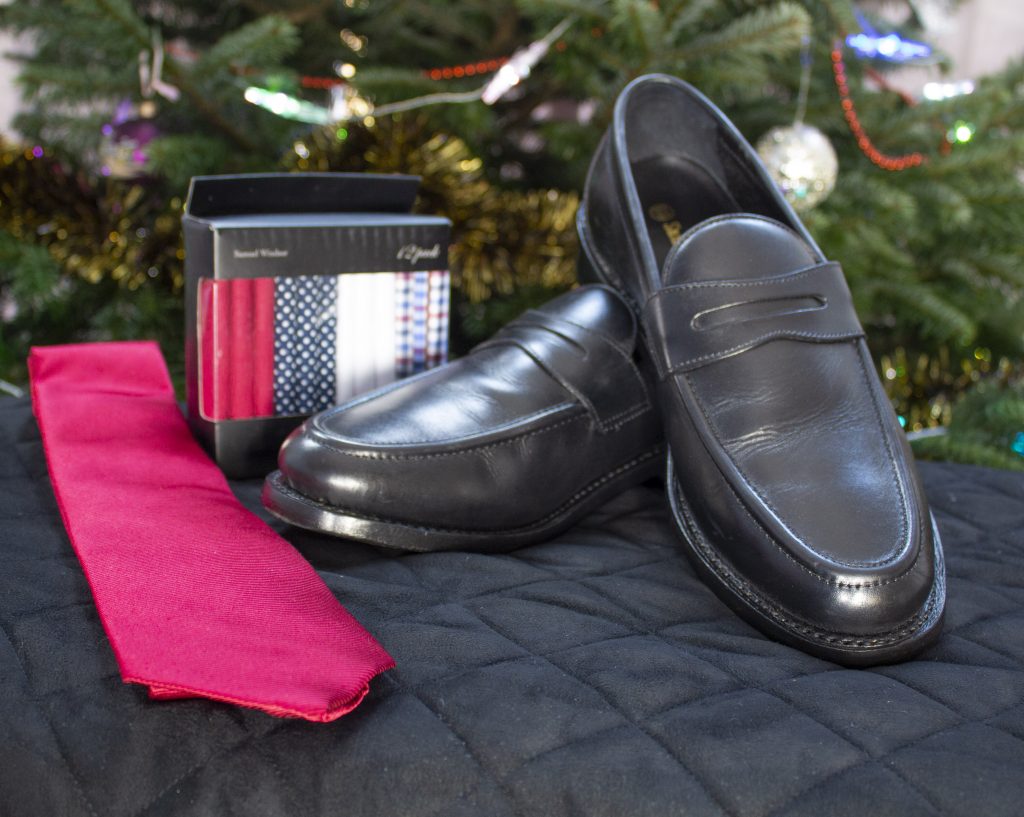 Alas, busy to get out the door, I didn't open the package until the weekend. When I did, I was very pleasantly surprised with what I found inside.
If you're looking to buy gifts for one of the men in your life or need clothes or accessories for your own Christmas outfit, you might want to consider Samuel Windsor. Here's what I was sent.
Handmade tie
This handmade tie is 100% silk. It's a classic size with a blade on 9cm wide at the end. Available in several different colours, it is presently retailing at £19.50 which is a fair price for such an item.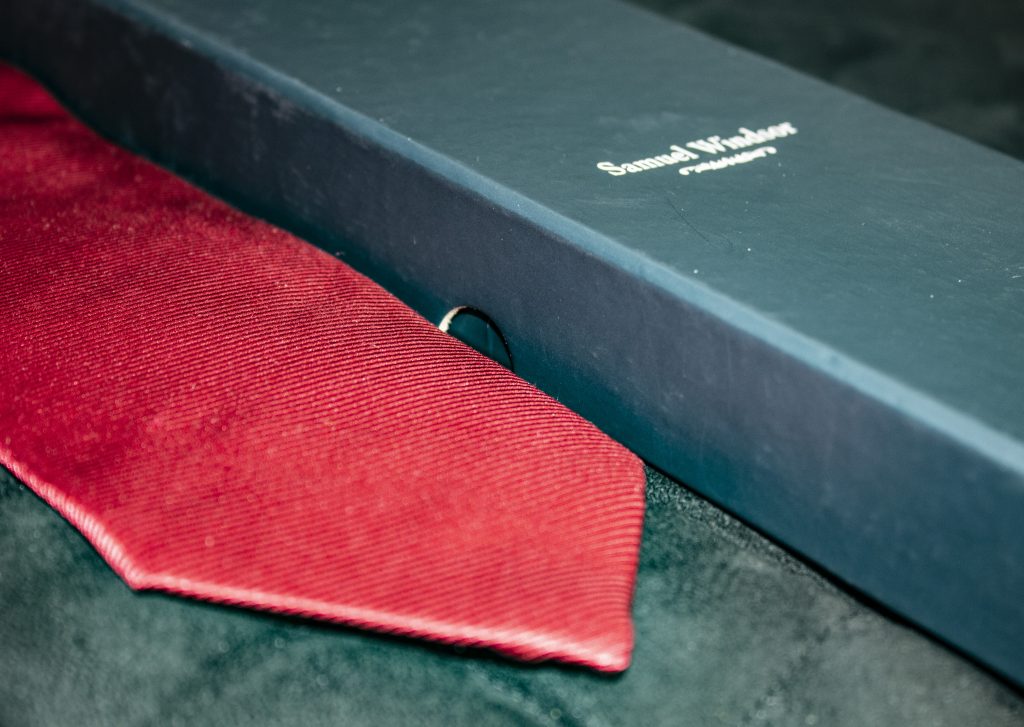 Penny loafer shoes from the Samuel Windsor Classic Collection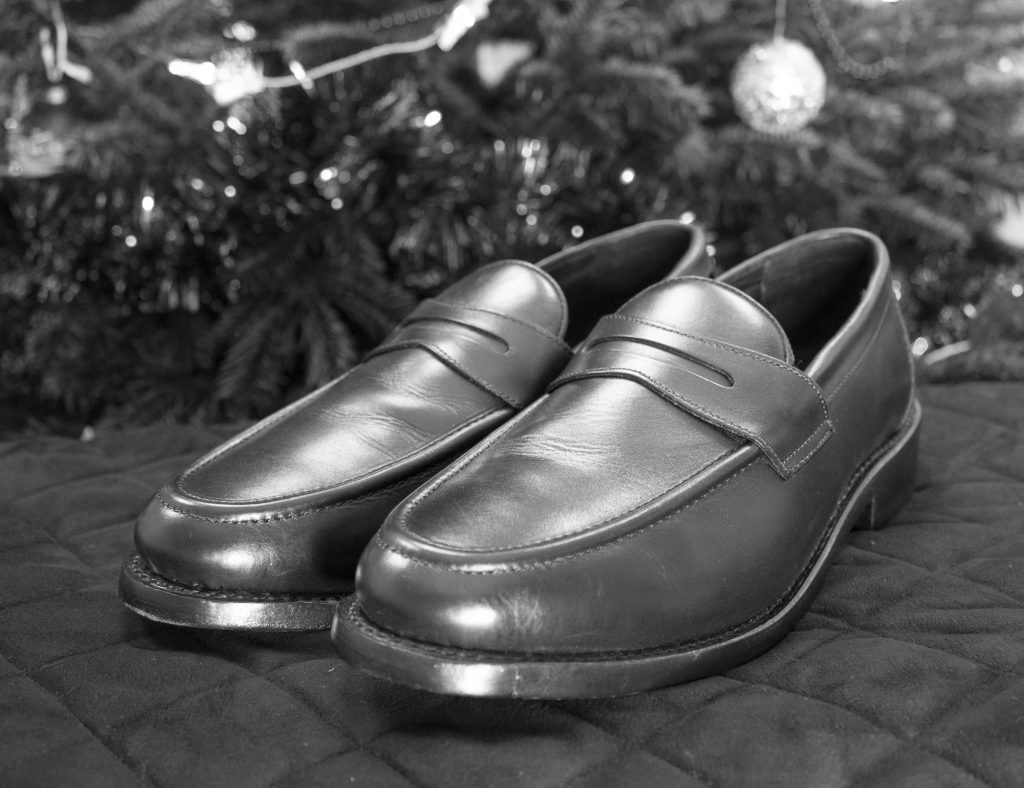 The penny loafer is a classic smasual item. The penny loafer gets it's name because the leather strip running across the top of the shoe. It looks like a slot in a vending machine where you would once have inserted a penny.
Enough of my history lesson, the shoe has leather uppers and leather sole and is well cushioned inside. It also looks very well constructed.
What struck me was the amazing value of these shoes. I expected them to have a price tag of at least £80, if not north of £100. You'd normally have to pay that much for shoes with leather soles.
At the time of writing, these shoes were selling for £39.95. I felt this was a very competitive price. There's presently a special offer allowing you to buy two pairs for £75.
Luxury handkerchiefs 12 pack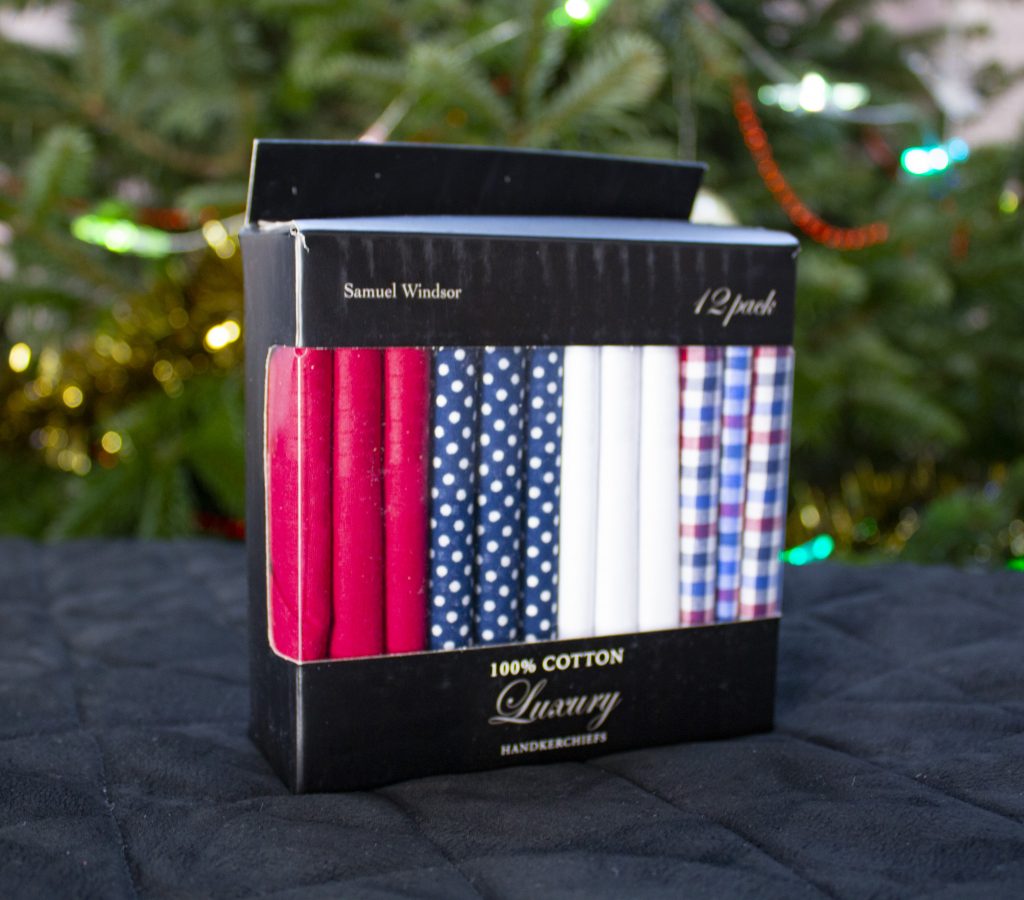 If you are going to a formal event, handkerchiefs are, in my opinion, a great accessory to have. This pack contains four different styles of handkerchief. Classic white handkerchiefs, red handkerchiefs, red, white and blue chequered design and some white spotted handkerchiefs.
These items are 100% cotton. They are selling at £14.50 so ideal as a small gift for someone.
See the video
I recorded a very short video as I opened the package. I've embedded it below if you would like to watch it.
More information and final thoughts
You can view the Samuel Windsor range and make purchases online. You can also take a look at the #WindsorWonderland hashtag on social media to see what other people think. There is a pre-Christmas sale taking place at the moment so now is a good time if you need a few items yourself or are looking for gifts.
There are a range of delivery options starting at £5.95. There is still time to order before Christmas.
Everything I was sent was well packaged and very good quality. I would happily give Samuel Windsor items as gifts or indeed wear them myself.
Disclosure: This commissioned article was produced in association with Samuel Windsor. 
Interested in this blog post? Well have a read of these...