I dislike glitter. No, like, I really dislike glitter. With two young children, glitter quite often enters this house in various forms and whenever it does, my heart sinks a little.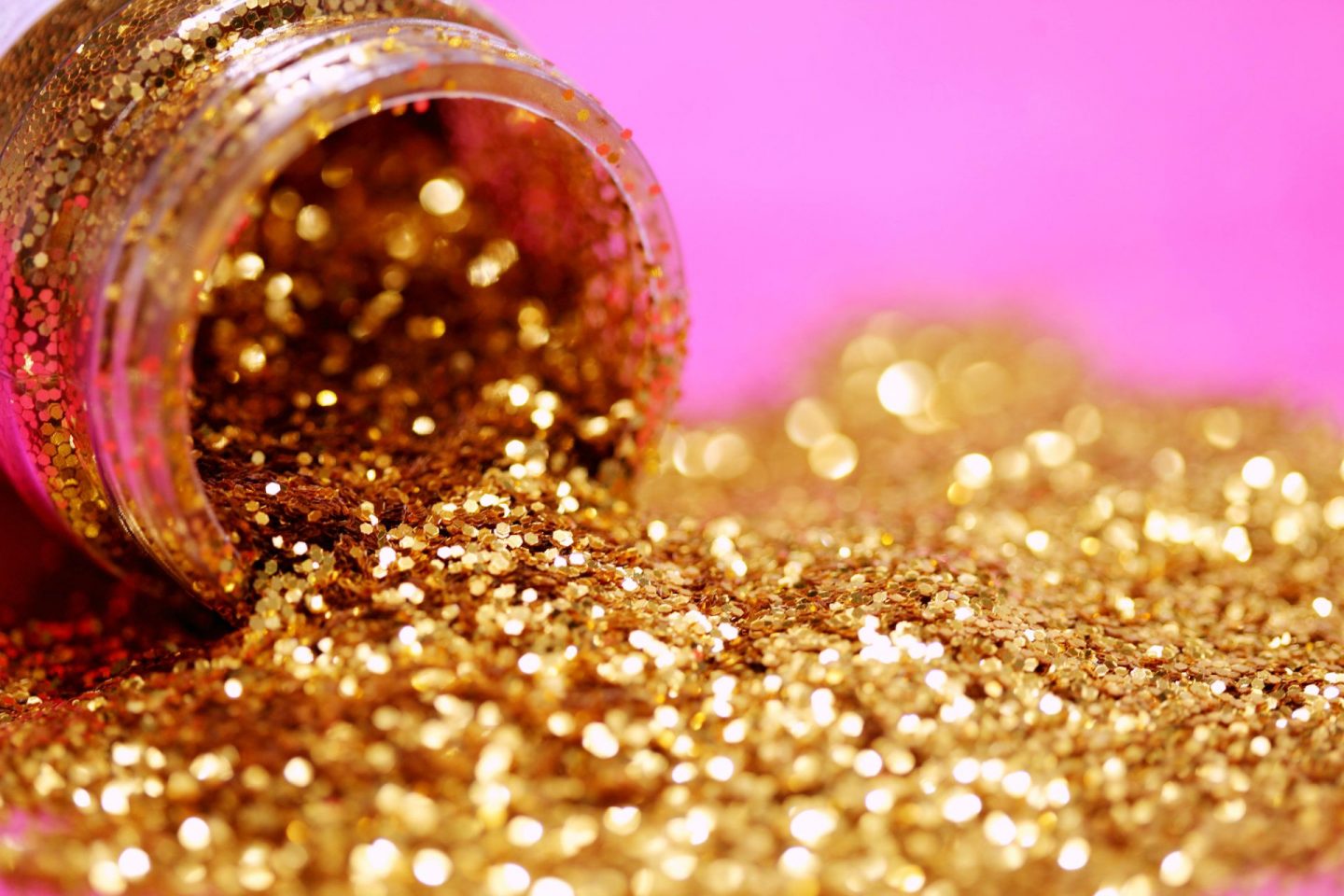 Admittedly, it's a sensitive time. We've just had Christmas when glittery decorations were up all around the house, so glitter and pine needles were getting everywhere but those small, plastic flecks are doing my head in.
They get everywhere and they're an absolute pain to clear up. Who has the job of clearing up my family's sparkly waste? Oh, yes, that'll be me.
I can assure you, when I am vacuuming up glitter, muttering expletives as I do so, there are many other things I'd rather be doing. Glitter clear up operations, however, must be prioritised because it is so pernicious and the stuff spreads at speed. At one moment it's in the corner of the eldest child's bedroom, the next it's all the across the landing and inexplicably, in the stubble on my face.
Just a few days ago, I went to tidy up Helen's bedroom. I had noticed a little glitter on the floor and I wanted to find the source of it. When I got into her bedroom and started seriously looking around, the situation was much worse than I thought.
What should have been an inoffensive mushroom-coloured carpet looked like the floor of a Wetherspoons pub following a punch up between the Barbara Streisand fan club and the drunken participants of a rabid hen do. Glitter was everywhere, giving the carpet a crazy new pattern and a bizarre shimmer.
After a little sleuthing, I discovered the problem. A broken container of glitter had been hidden away in a bag of arts and crafts materials. The bag had a large tear in the bottom, allowing the contents of the broken container to spew out across Helen's bedroom.
I cleared this up and turned my attention to the bathroom. Why oh why was this also covered in glitter? I'll tell you why: Bath bombs. Bath bombs themselves weren't so much the problem, but the packaging in which they came had been left on a shelf and it was full of silver flecks of glitter. Using some unknown power the Russian military is probably developing, the glitter had defied gravity and liberally spread itself around the floor, shelving, bath and so on.
I spotted yet more glitter emanating from a storage pot that Helen keeps make-up in. If I thought things were bad outside the container, they were much worse on the inside.
Some kind of hair-glitter applicator had been placed inside it without its lid. The result? Everything inside was covered with the stuff.
Oh, and just to add to the mess, Izzy had placed a load of LOL Doll sand in the same container. It had leaked so alongside the applicator, pink sand was all over the inside of it, pink sand I did not want getting trodden into the carpet.
Before anyone else in the family could discover what I was up to, I chucked both items out (oh I can be brutal when I have to be, remember my LEGO blog post?). If I hadn't reacted that way, I'd have faced desperate pleas to 'Save the Hair Glitter' or 'Conserve the LOL Doll Sand,' pleas I was in absolutely no mood to hear and so best they were "86", as they say in the United States (I love that phrase).
While I am talking about conservation, this is one of my biggest concerns. I don't want those bits of micro-plastic ending up in rivers, streams or, well, anywhere really.
I can't actually recall buying glitter for the family. As we've all wised-up to the impact of plastic on the environment, glitter was one of the first things I wanted to do away with.
The glitter that comes into this house comes in the form of gifts. The flecks spilled across Helen's bedroom floor and the hair glitter were, I know for certain, given to us. I know you can buy environmentally sensitive glitter, but when it arrives in the form of gifts, you can't always be sure of its background. I feel really bad when I have to empty out a vacuum cleaner that's rammed full of glitter because I worry about where it's going to end up.
Be it the clear-up operations that have to follow use of glitter or the environmental impact, I just don't like it. The world would be a better place without the stuff. That's my uncompromising opinion and I'm not changing it.
What's your opinion? Are you pro or anti glitter? If you have an opinion to share or a particularly bad clear up story you can talk about, please leave a comment below.
Interested in this blog post? Well have a read of these...