"Daddy get a photo of the swan," said the children. The swan was only too happy to oblige. On seeing my camera, it waddled over to me and this was the picture I snapped.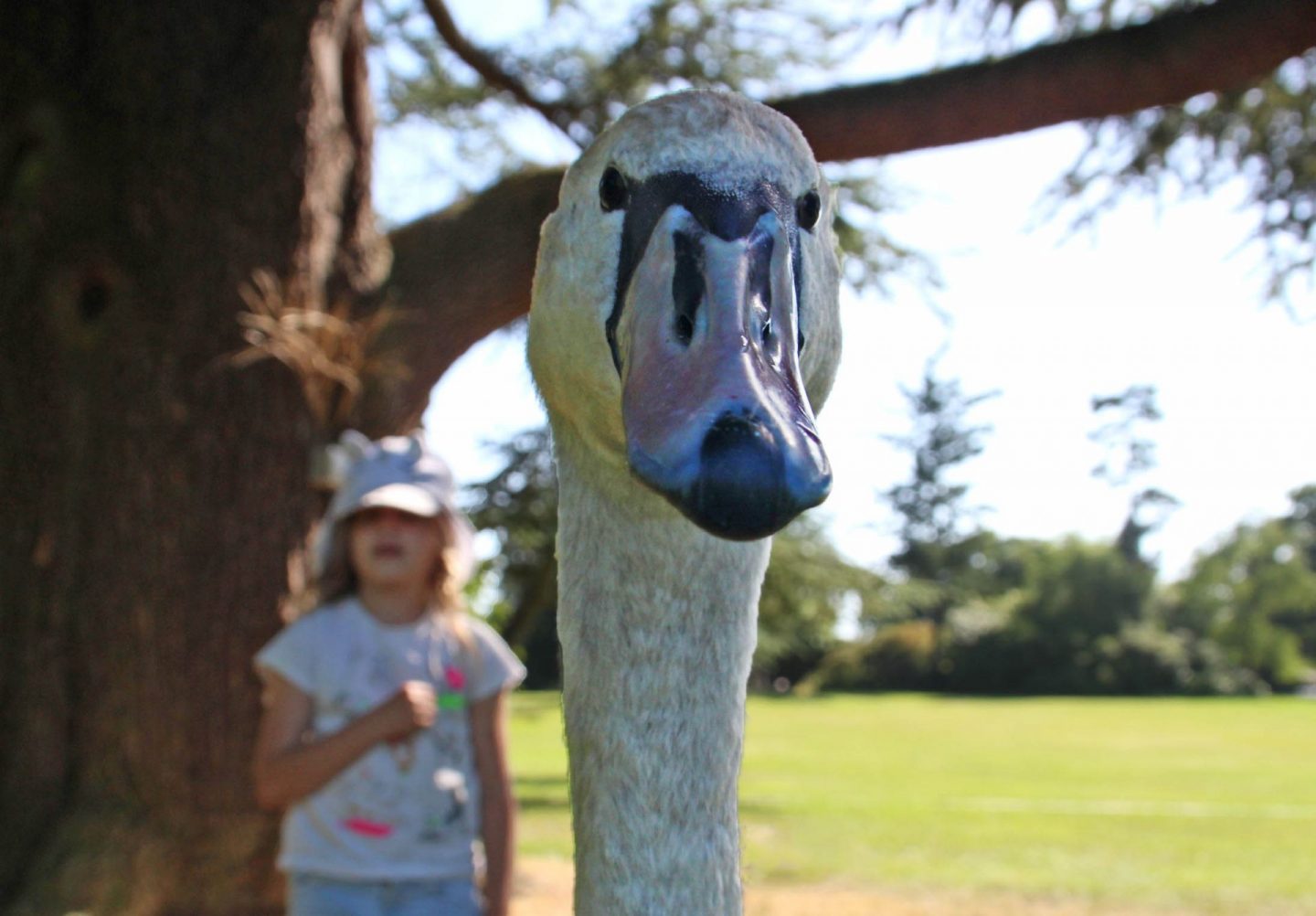 It wasn't until I got home that I noticed how much detail is in the picture. I also thought there was something quite funny about the position of the swan with Izzy in the background.
I should perhaps point out that while this swan was fearless and did come right up to me, I wasn't as close to it as it may appear when I took the image. I was using a 200mm camera lens instead of my usual 50mm lens so there was a bit of space between us.
This is also quite a significant photograph. With lockdown having been eased that bit further in England, I took my daughters Helen and Izzy out for a picnic. It was the first time we had done anything like this since March and the furthest the girls had travelled since lockdown was introduced.
It was particularly significant for Izzy. Her older sister has been back at school for a couple of weeks so has been integrated back into the world. For Izzy, it was her first proper venture out of the family home.
I wasn't sure how Izzy would respond, but she was absolutely fine. In fact, we had the most amazing time together. It was a really good afternoon out and one of those occasions I suspect I will remember forever.
Over recent months I have been producing photographic posts again and adding them to Darren Coleshill's #MySundayPhoto linky. You can visit it and see photography from other bloggers by following this link.
Interested in this blog post? Well have a read of these...