I have recently been fighting a losing battle to keep our house tidy. I'm constantly having to remind the kids to tidy up after themselves and the one thing that never seems to get put away is LEGO.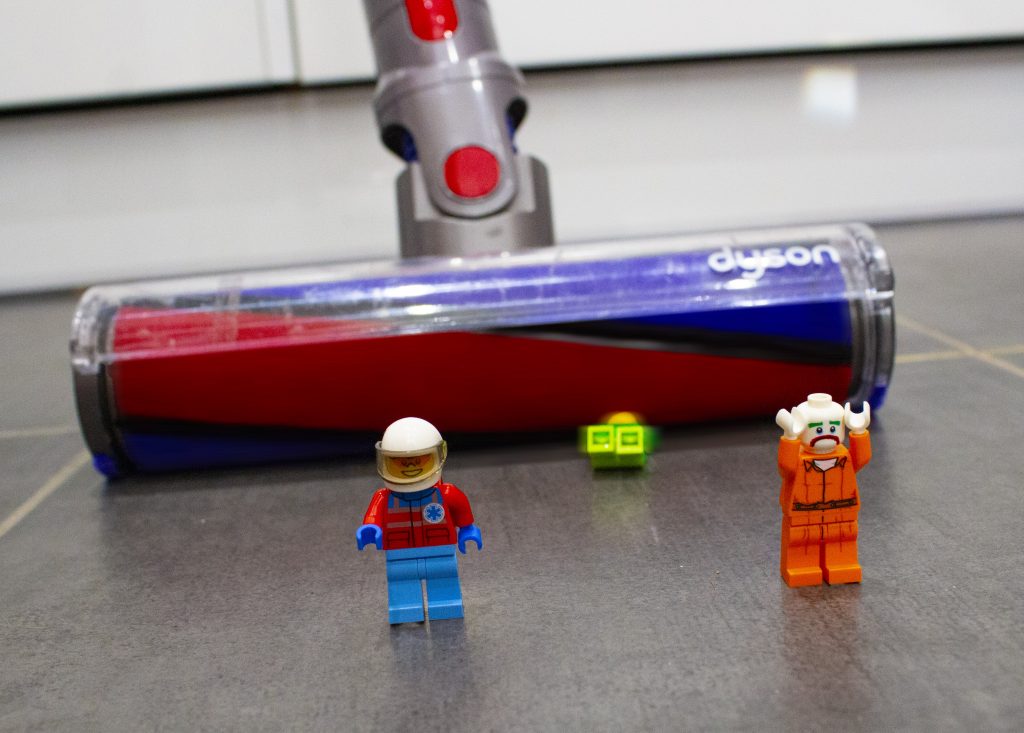 With Christmas celebrations about to get underway, we will have guests visiting and so I want the place to be tidier than usual. That said, I have been very busy recently and struggled to keep on top of the housework.
This led to an awkward situation last week. Izzy, my six-year-old daughter, had been building several LEGO models in the living room. Having been asked 45 billion times to times to tidy up, she eventually cleared away her models, but a few rogue pieces had been left scattered across the floor. The effort to put away absolutely everything was clearly just a tiny bit too much for her.
The carpet needed to be vacuumed and so I got the Dyson out and stealthily got to work. I lovingly stopped to pick up several LEGO pieces, but I watched in horror as the decapitated head of a LEGO character was sucked up into the vacuum cleaner. The vacuum cleaner made a very loud clicking noise as the head whizzed around and around inside the cylinder.
I have no idea how the head came to be separated from its body, but I imagined that LEGO character to have been a real person. "What a horrible way to meet your end," I thought. A head, detached from its body, bumping and whizzing around inside the vacuum cleaner's cylinder with no way to put up its hands and arms to defend itself and no control over the situation.
I very quickly snapped back to reality. I turned the machine off and went to open the cylinder, so I could take the head out, give it a clean and return it to a LEGO set. In my mind I was already lecturing Izzy about not having tidied up properly.
Then I stopped myself. In a move that went against every value I was raised to believe in, in a move contrary to my aims of living an environmentally friendly life, in a move that went totally against all those lectures I give my kids about looking after their possessions, I carried on vacuuming that carpet. Yes, I emptied that contents of that cylinder into a bin bag, including the head.
It was not my finest parenting moment and it has been on my conscious ever since. The harsh truth is, I simply don't have time to go retrieving one, solitary LEGO piece, especially something as unimportant as a LEGO character's head. Sure, if it had been some incredibly rare piece that was platinum plated, I'd have got it back. On this occasion, it wasn't. It was a run of-the-mill LEGO head.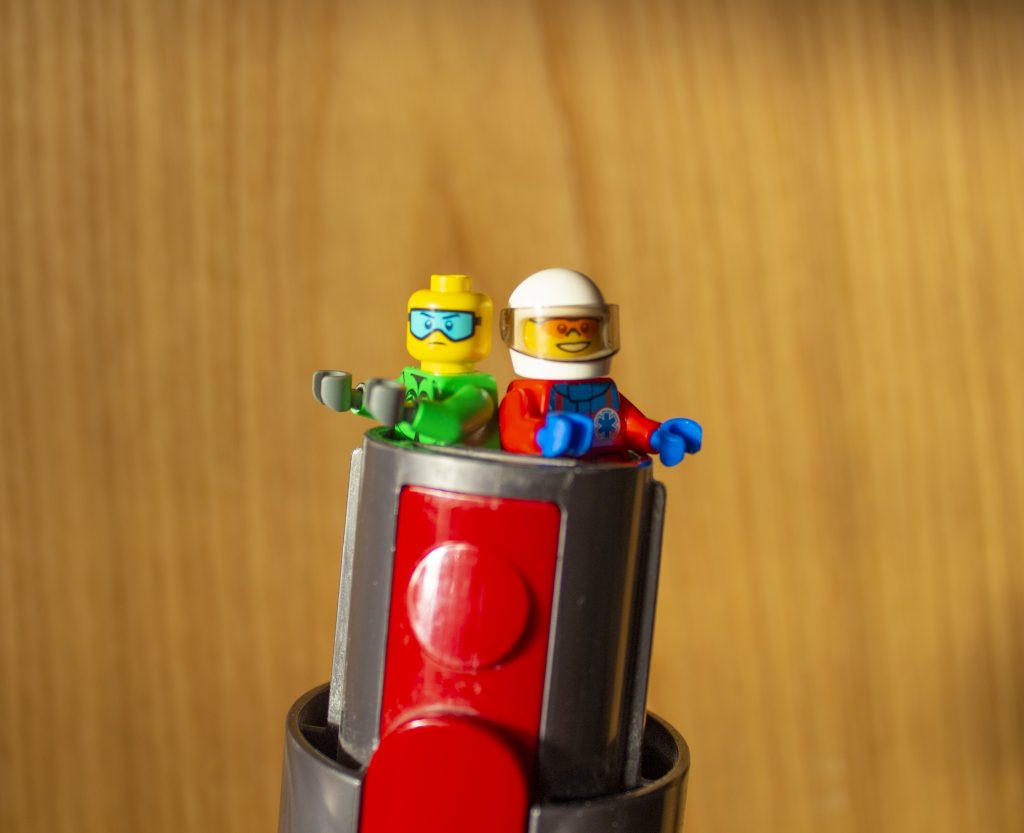 I couldn't resist doing a poll on Twitter. It appears am not alone. To my amazement, 74% of those who took part said they would have done exactly the same.
It makes me feel bad. I know I should take the time, but conversely, my kids need to tidy up after themselves. I don't make allowances for all the other items they leave lying around that end up in the recycling, so why make allowances for a small LEGO head?
Where do you sit in the Great LEGO Debate? Do you lovingly pick up every individual piece on behalf of your kids and put it away for them? Do you simply launch a full-frontal assault in with the vacuum cleaner and say; "Your faults kids, I told you to tidy up"? Would you have done the same as me? This has been weighing on my conscience so please do let me know, either by commenting below or on social media where you'll find me as @dadbloguk.
Interested in this blog post? Well have a read of these...