Do you know what the minimum recommended user age is for Snapchat, TikTok or Instagram? This is an issue that often confuses parents. The best-known app stores frequently have one age rating, while the developers who create the app recommend a different age.
To help mums and dads, I've had this infographic created. It shows the recommended user age, plus the OS and Google app store age ratings, for popular social media apps and messaging apps. There's one thing I would implore all parents and carers to keep in mind: These are minimum recommended user ages and children should never be introduced to messaging or social media apps when they are too young.
I have known it create massive problems for families when youngsters have been given access to apps which they don't have the maturity to use. What's below is just a guide, but I hope you find it useful. You can also print off a pdf version of this infographic by clicking here. Please do also take a look at the online safety section of Dadbloguk for more information on this subject.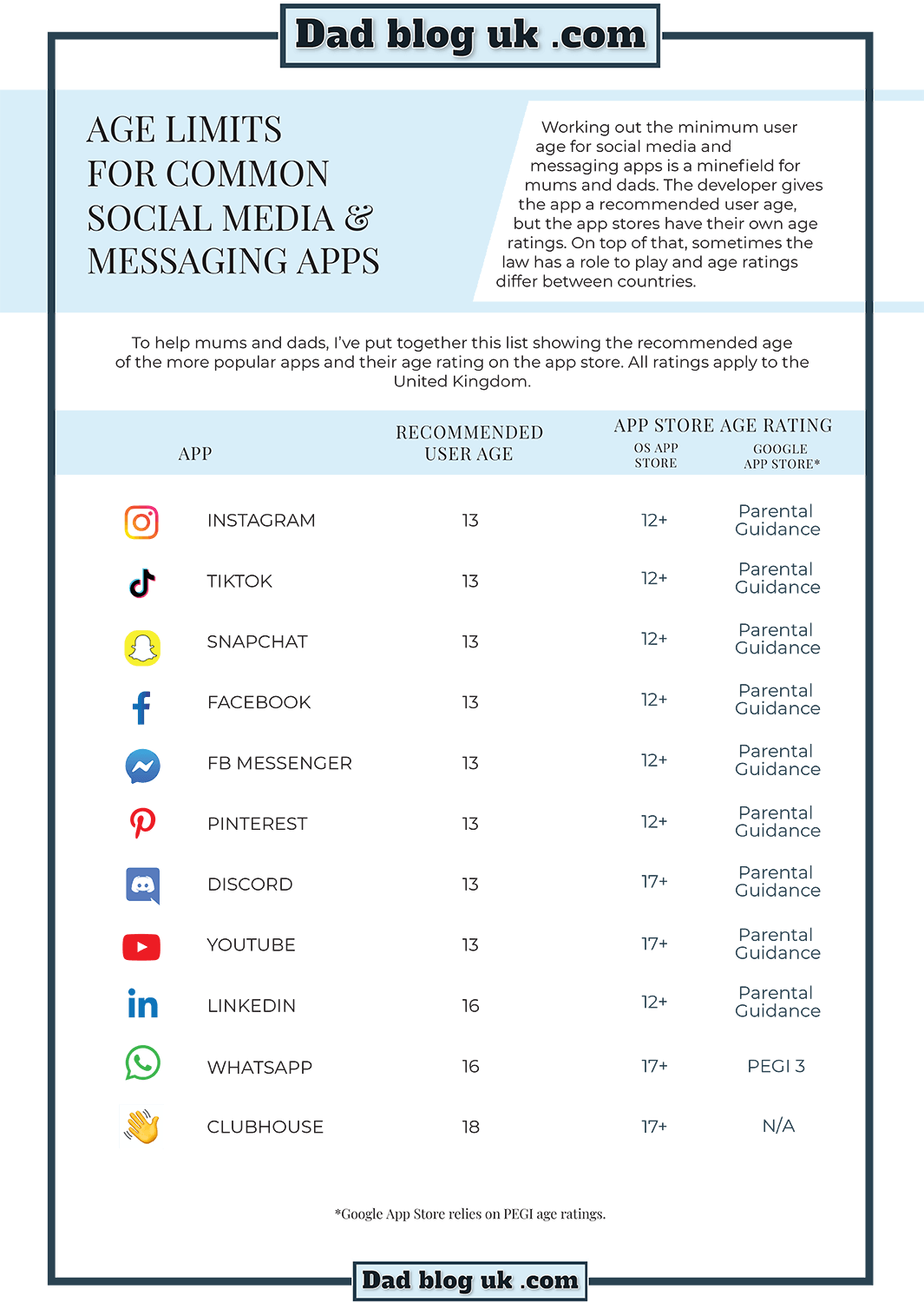 Interested in this blog post? Well have a read of these...