At the beginning of summer, I published a very special Q&A with Harry Pratt and Liam Willett, the first men to graduate as nannies from the world-famous Norland College of childcare in its 127-year history. The interview clearly struck a chord as it quickly became one of my most-read blog posts of the year so far.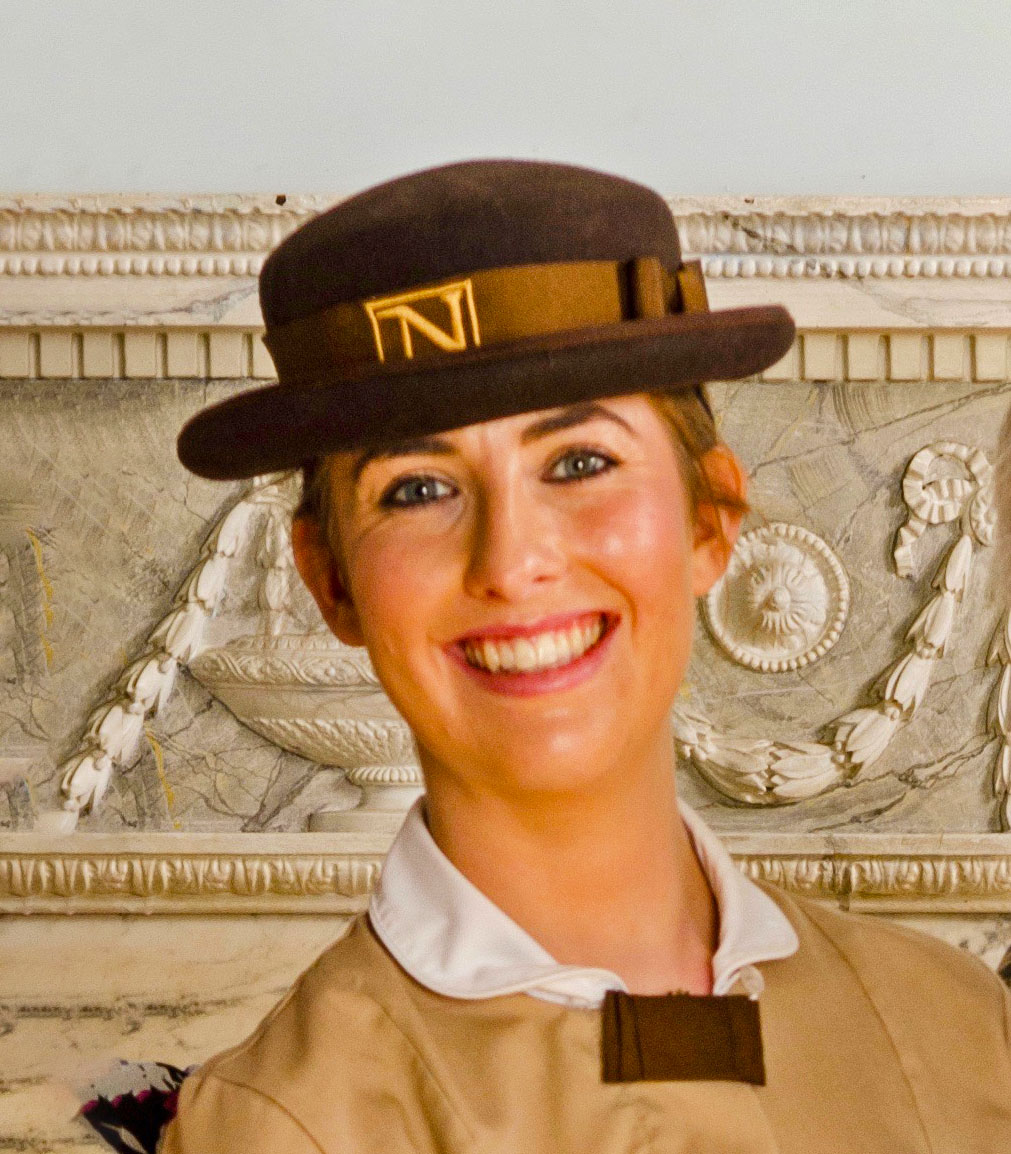 At the time I made a promise that I would follow up with a similar interview with a female Norland Nanny. Harry and Liam are definitely trailblazers in their chosen occupation, but I felt it was important to take a balanced approach and make clear all Norland graduates are equally talented, regardless of gender.
The college arranged for me to speak with Sophie Weston. There's one significant difference between Harry, Liam and Sophie. Unlike Harry and Liam who only recently qualified, Sophie graduated a few years ago and has experience of working with three families so she offers a slightly different perspective.
I hope you enjoy what Sophie has to say. If you have any comments or thoughts please do leave a comment at the end.
Please do introduce yourself and explain what inspired you to become a Norland Nanny.
My name is Sophie Weston, I am 27 years old and I am a fully qualified Norland Nanny. From a young age I had always loved looking after children, and then when I watched a TV documentary series about Norland College, I realised there was an opportunity to do a course in childcare that would also allow me to make a career out of it. This was further sold to me when Norland introduced the degree programme. This was important to me as it would allow me to flourish in future years and diversify if necessary.

What is the particular appeal of the Norland route when there are many other, arguably easier, routes into childcare (Editor's note: I'm not suggesting studying childcare is easy, but Norland childcare training [see below] involves self-defence classes, anti-kidnap training and other unique aspects of study)?
As mentioned previously, the degree programme was what sold it to me in the end. I was considering at the time that I may want to be a teacher, so having a degree meant that I was only one year away from achieving this by completing a PGCE post-graduation. That said, being a nanny really interested me, and Norland has a fantastic reputation of turning out 'creme de la creme' nannies. I wanted to be part of that family, the training was completely different from anywhere else and even though parts were challenging I am so glad I took the Norland route.
With the distinctive uniform and the college's tranquil setting in Bath, many might say Norland is a throwback to a different era. How do you respond to this?
Bath is a fantastic city and is home to two other large universities so regardless of the uniform, there is definitely a huge student community. Outside of the dashing uniform, I played netball for Team Bath competitively and was also a member of BODS (Bath Operatic and Dramatic Society) where I performed in the prestigious Theatre Royal. I also enjoyed many a night out with friends both from college and outside of Norland. This was my university experience and even though I was extremely proud of my uniform and my training, outside of Norland I was a regular 18 to 19-year-old girl.
I understand Norland graduates undertake skidpan training, taekwondo and learn what to do to keep children safe in the event of a bomb attack. Surely this is more James Bond than Mary Poppins (The Mary Poppins character is rumoured to have been based on the Norland nanny)?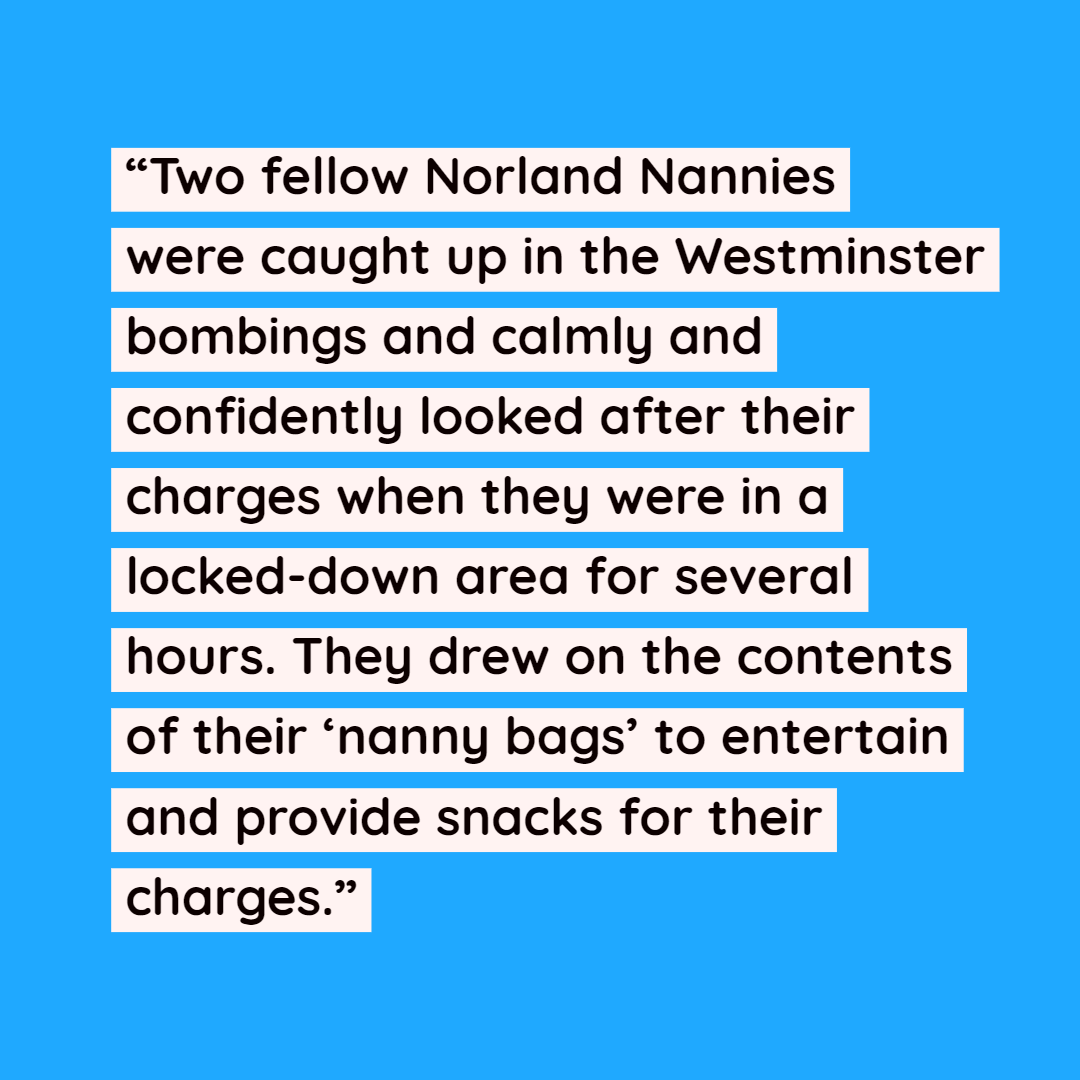 The press love to focus on that particular part of our training and make it very James Bond. However, we actually only do this additional training at the end of our course in what is called 'Employment Weeks'.
That said when we go into employment we are looking after someone's most prized possessions; their children. It is therefore paramount that we keep them safe at all times, whether that be walking through central London using the underground or driving down an icy country road on the way back from school, all of which pose risks. These skills such as skid pan driving, cyber security and safety awareness come into play more than you would think in everyday nanny life.
This was very apparent, for example, when two fellow Norland Nannies were caught up in the Westminster bombings and calmly and confidently looked after their charges when they were in a locked-down area for several hours. They drew on the contents of their 'nanny bags' to entertain and provide snacks for their charges.
Okay, joking aside, you do also learn some very practical skills as a Norland Nanny covering the less glamorous aspects of childcare. Can you outline some of the skills you have learned?
As I said above, we absolutely learn a huge amount of different skills ranging from, cooking, sewing and practical skills to the psychology of children and learning skills to help support them to meet the correct age and stage milestones. Again, all of these come into play most days at work.
Parents expect a Norland Nanny to hold a huge breadth of knowledge and be able to advise them and work together with them to help solve problems whether this be behaviour, sleep or eating related. We also learn many little helpful tips and tricks along the way to just 'make life easier' and support a smooth running household.
Tell me about the career path you have followed since leaving Norland College.
Since leaving college I have worked for three fantastic families and I have been so lucky with every single one of them. With my first family, I worked for an amazing single mum with a two-year-old little boy who I stayed with for three years. I was very much part of the family; I travelled on some of their family holidays and I know that I was a huge support to my boss not only as a nanny but as friend.
I was there to discover that my charge also had a very serious peanut allergy which resulted in us making some big changes in his life both at home and out and about. I was there through the whole medical journey from the initial skin prick allergy tests right through to eating trials in hospital. I am still extremely close to this family and I catch up with them as much as I can and am looking forward to going to see Aladdin together in the West End in a few weeks.
For the second family I worked with, I looked after a two-year-old little girl and a five-year-old little boy. I, again, lived-in with this family and had the opportunity to travel the world, seeing the most amazing places with them. I stayed as their nanny for three and a half years. The children have both grown up so much, I actually saw them today at ages nine and six and they have blossomed into such wonderful little people with great senses of humour. Both are incredibly bright and kind to others. I am so proud to say that I was a part of them growing up.
Whilst with this family, I helped the youngest in particular prepare to start nursery and then make that transition to school. We had a huge network of friends, both nannies and parents alike, many of whom I will stay in contact with for a very long time.
I have recently started my new job as a live-out nanny for the first time, which is extremely exciting. They have two boys aged three and six and there is one more on the way. I am very excited about looking after a baby and about balancing that along with the two older boys. This family is lovely and I am so excited to see what the future holds with them.
I know there are a small number of male nannies studying and graduating from Norland College. Do they stand out or are they simply part of the crowd these days?
I don't personally know any male nannies, however, from experience of working as a nanny I think there is a huge need for more male practitioners in the industry. I definitely think they will be in demand and popular with families. As with anything that is relatively new or rare, I am sure they will stand out a little but in a good way. The male nannies will bring a whole new dimension to nannying and I think it's one that is much needed.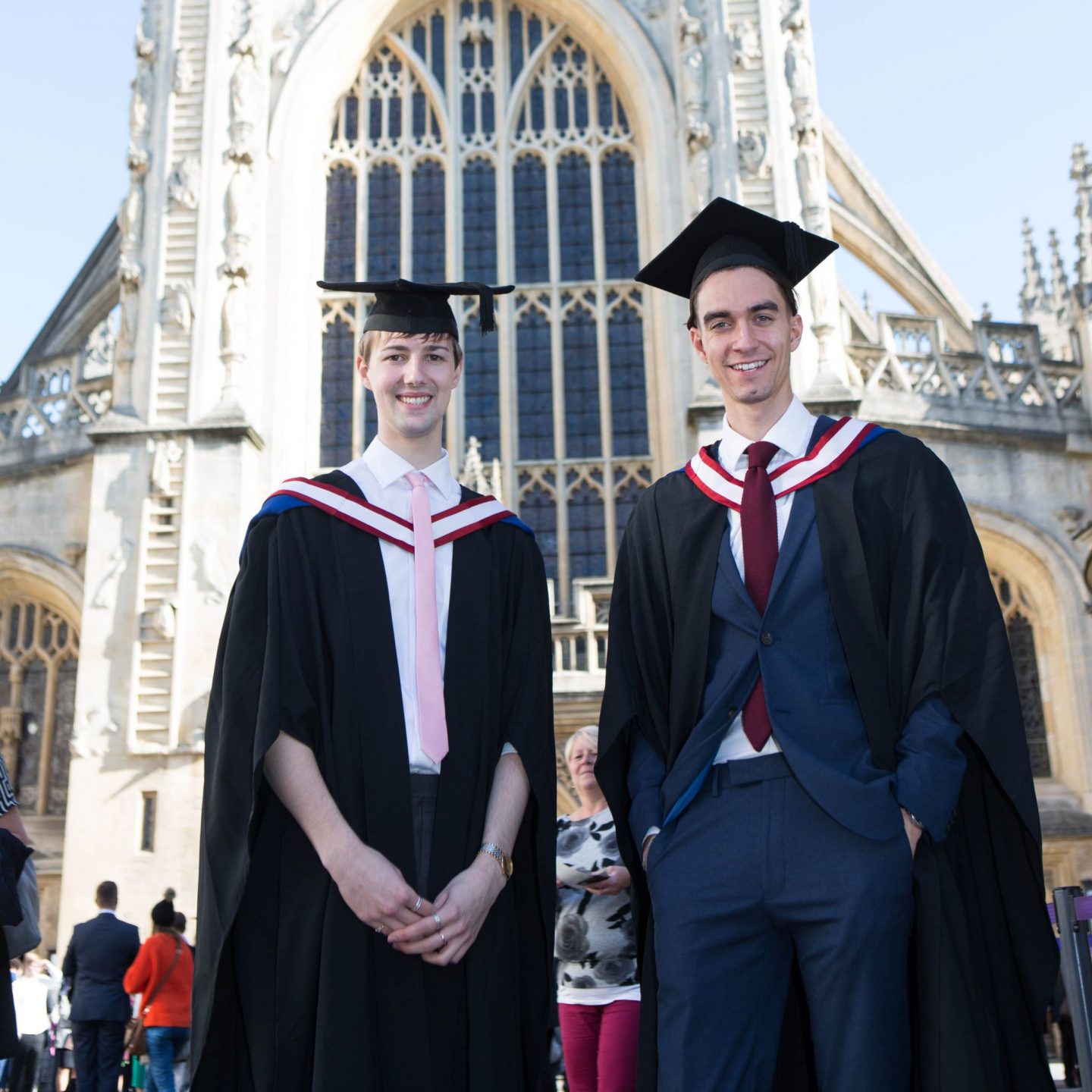 To wrap up, what do you think is unique about the Norland experience and Norland graduates?
As soon as you mention to anyone that you are a Norland Nanny people's ears prick up. Norland is a world-renowned organisation and something that we, as Norlanders, are immensely proud of. The training alongside the degree is entirely unique compared to other courses as it prepares Norlanders to not only know the practicalities of childcare but to be able to couple this with the academic theories which help to understand children in the most complex way.
The experience of the course is entirely unique regarding the course structure being hugely practical with vast amounts of time spent on placement as well as taking in many lectures in order to complete the degree. It definitely prepares nannies for the real world. As a Norlander, when you walk into a playgroup or a children's class you can straight away pick out the Norland Nannies in the room. I don't quite know what it is, there is just something about them, they are unique.
Thanks to Norland College for its assistance producing this article. More information about the college can be found online.
Interested in this blog post? Well have a read of these...