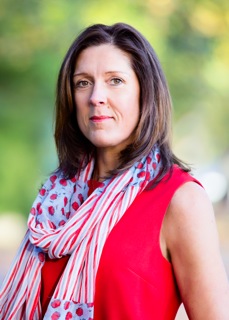 This guest post comes from Vanessa Cameron. In no particular order, Vanessa is a mother, blogger and founder of Qwiddle, a safe, online, free digital piggy bank that is powered by PayPal. It has been set up to help teach children to save for what they really want and to learn to about wise money management….in a digital world. Over to Vanessa to explain what it is all about.
I took my eldest son Thomas, 12 at the time, to pay in his money at the bank. We were faced with a huge queue. He said "mum, surely not, is this the only way to deal with my money?" The dye was cast "I am going to find a new way," I thought.
This has been no easy task. As a former city banker, however, I knew I could find a better way… eventually
Our children are digital natives and spend up to 1½ hours everyday on the internet. Parents are having to learn these skills to keep up with them, which can be daunting, challenging and scary at times.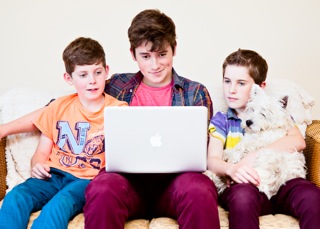 Shouldn't schools help? Teaching children about money has been added to the national curriculum this year. Various questions are being asked about this approach;
Are schools well placed to teach this?
Shouldn't they be focusing on core subjects?
What about banks?
Surely it should be the parents' responsibility?
What about banks and building societies?
Their archaic processes and systems find it hard enough to keep up with adult requirements, let alone dealing with the youth market. There is little hope that banks will invest in new, modern technology that inspires children. With low interest rates, our children need to understand they can gain far more value from good money management & savvy spending than the passive interest gained from a bank.
And parents…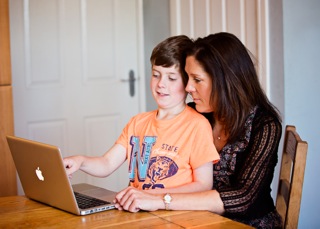 I know as a parent it is difficult enough juggling every day life without adding something else. Every family has its own views on pocket money, earning money and certainly how and when a child can spend money. If we are honest, money isn't always every parent's best subject.
If I could create a safe place where children could go to keep their money safe and secure, yet be fun, engaging and educational in a modern way, would it work? From this, Qwiddle was born.
It gives every family the opportunity to engage in a way that suits them. We want to help children work with their parents to manage their money by generating great conversations about money at the right time and place, returning to the ethos of savings and reward. We offer a really simple tool to help empower children to manage their own money and learn great money habits early; vital life skills that will set them up for life.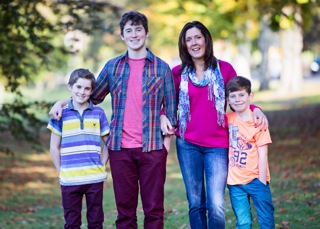 This is what other users of Qwiddle have said:
"Qwiddle is just so easy to set up, it only takes a couple of minutes" – Helen
"My child has found some great deals through eBay and we enjoy learning together how to spend using Qwiddle and PayPal" – David (a daddy blogger)
"Although my son Oliver is only 4, Qwiddle is helping him save for a much-wanted bike for his 5th birthday. Qwiddle is teaching him the value of saving and is an invaluable digital rewards chart for us here" – Vicky.
The great thing is you both learn and grow together at your own speed. Your child's money is safe (with PayPal), they can't spend a penny unless you agree. Like a child's bank account, you control it by setting the password, security questions and keeping them safe and secret.
To be truly responsible parents we need to let our children learn, with small sums at first, how to manage their own money. The younger they start, the better, creating good financial habits for their futures.
If you want to know more go to qwiddle.co.uk or check me out first and follow my blog at misspocketmoney.co.uk. You might also want to watch the video below.
Twitter https://twitter.com/MissPocketMoney
Twitter https://twitter.com/QwiddleUK
FB https://www.facebook.com/QwiddleUK?ref=hl

This post was published in association with Qwiddle. For more information about my disclosure policy, please follow this link.
Interested in this blog post? Well have a read of these...