Parenting when ill is always a challenge. We've just had a spell of minor illness in this house and it provided a reminder of just how fast-paced life can be when you have kids.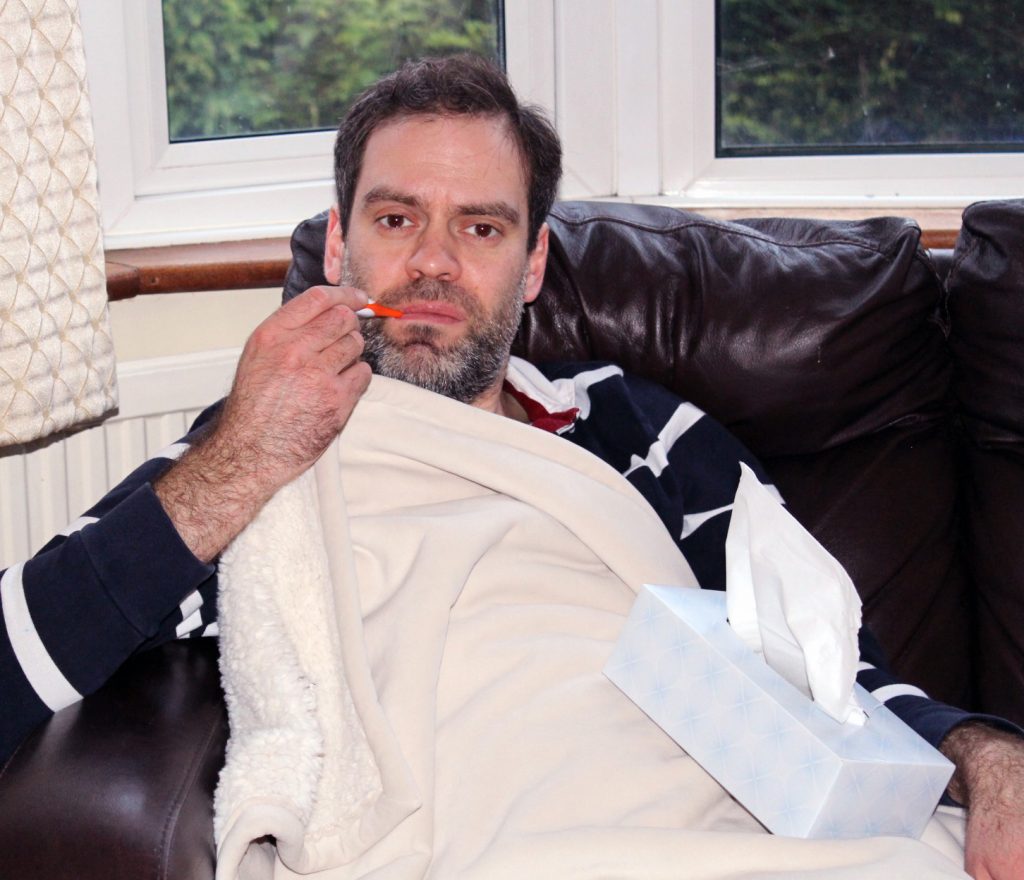 Why a reminder? When you can't operate at your usual speed, all those requests for snacks, dashing to after school clubs and keeping the house tidy, well, it all takes so much more effort.
Oh, now let me get right in there and tell you this was not 'man flu' a phrase that I find incredibly irritating. No, this was merely a common cold that was bought into the house by Izzy, then kindly spread to Helen and I before spreading to Mrs Adams who got the worst dose of all.
Inspired by this minor sniffle, I have made a video about parenting when ill. Actually, I've gone a bit further and made the video about what it's like to look after kids when ill or injured.
I thought I'd include the injured bit because of something that happened to me a few years ago. I was using crutches at the time and slipped on a muddy bank while taking my daughter to pre-school.
I ended up in the mud, turtle-like on my back and helpless and had to rely on a Good Smartian to help me out. Click on play to hear the full story.
I will make the one observation about being ill as a stay at home parent. When I do get a minor ailment these days, I have a much greater capacity to simply push on through.
When your spouse has to get to work and little people are relying on you, things simply have to get things done, no matter how bad you feel. Sure, corners might get cut, housework might be ignored, but those domestic wheels will continue to turn.
When in employment, I had a very good absentee record. I very rarely took days off but if I was ill, I would spend a day at home relaxing and usually I'd bounce back the next day feeling much better. Oh to have the luxury of statutory sick pay and to be able to spend the day on the sofa!
If you have children, do you find you simply have to push on through when ill? Do you have any good stories like my one when I fell over? Please do leave a comment below, I'd love to know of your experiences and thoughts.
Interested in this blog post? Well have a read of these...