Some years ago I spent a summer living in Brussels. Among the many satellite channels on offer at that time was Europsort.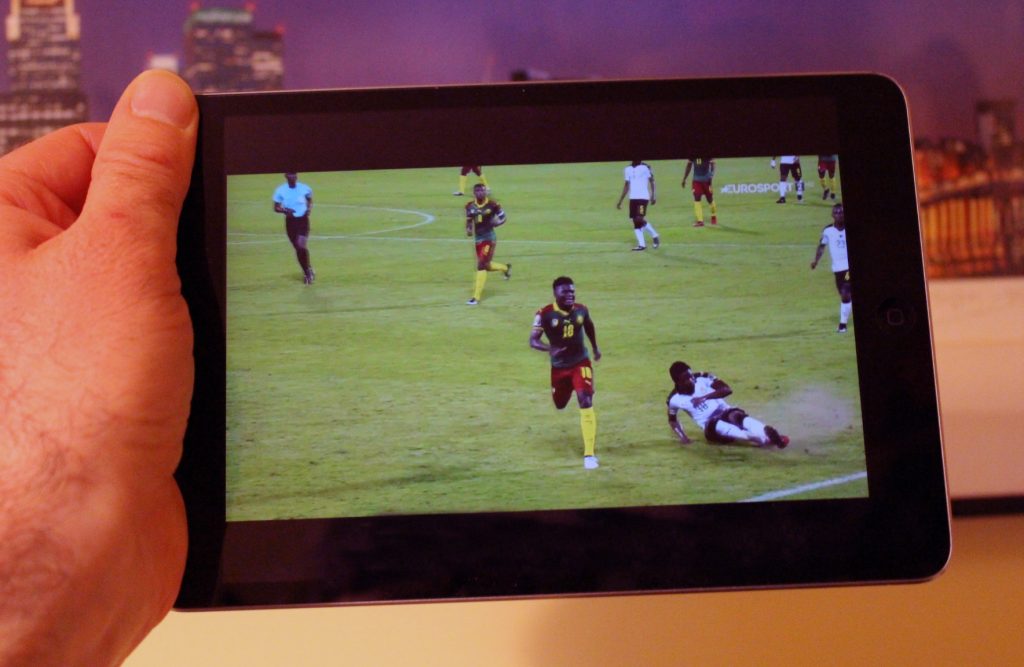 Those were the days before streaming media. As streaming content has become ever more dominant, I was not remotely surprised to discover that Eurosport has its own player enabling you to watch a variety of sports.
Invited to test out the Eurosport Player, I was delighted to give it a try. Here's what I thought.
The technical bit
The Eurosport Player can be used on a desktop or lap top computer. Via a free app, you can also watch Eurosport on mobile devices.
Account set up
You will need to set up an account. I found this to be very straightforward and it only took a couple of minutes.
When setting up the account, you will be asked a few questions about your favourite sports so that content can be tailored to your interests.
What you get
Essentially, you get the content that's available on the Europsort 1 and Eurosport 2 channels. Being Eurosport, there are some limitations as to what it broadcasts, but there are some amazing highlights. For instance, Eurosport has the rights to all four Grand Slam tournaments and so tennis fans will be very much at home.
You can also watch various snooker tournaments, the European Rally Championships, squash, superbike racing, winter sports and so on. For the purposes of this review, I watched some of the Africa Cup of Nations and found myself getting very drawn into it.  Oh, and snowboarding, pole vaulting and cycling. Yes, there's a wide variety of sports on offer!
In addition to this, you apparently also get statistics and can choose views from different cameras. It may be that I have simply watched all the wrong events, but I wasn't able to get either function to work.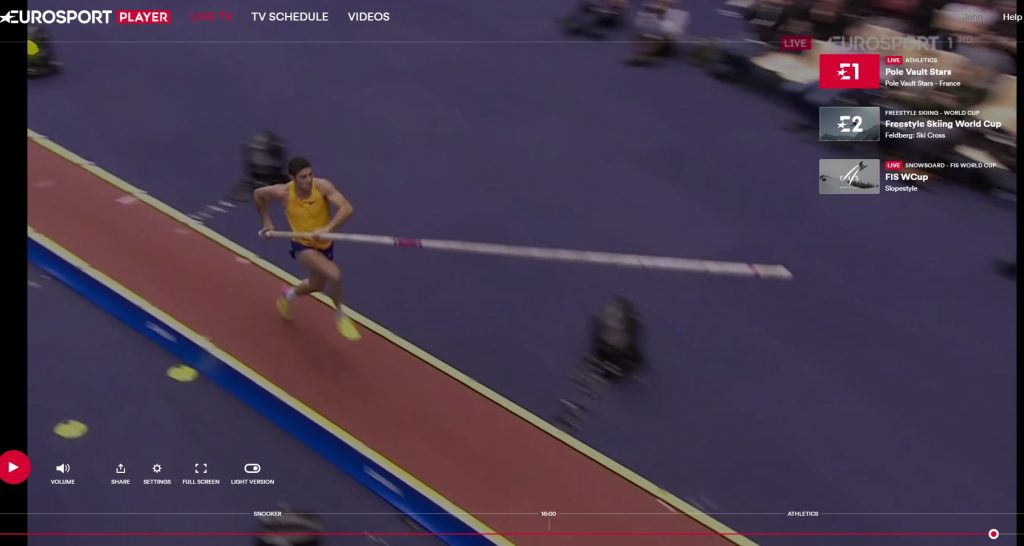 Not just live content
A major draw for sports fans is the ability to watch your favourite sports live, wherever you are on whatever device you have to hand. That said, a broad selection of videos is also available encompassing pretty much everything Eurosport broadcasts.
With the Six Nations having just got underway, I watched some exclusive interviews Yaonn Maestri, who plays lock for France and England coach Eddie Jones. Content like this, that isn't necessarily available on other channels, gives the Europsort Player greater appeal.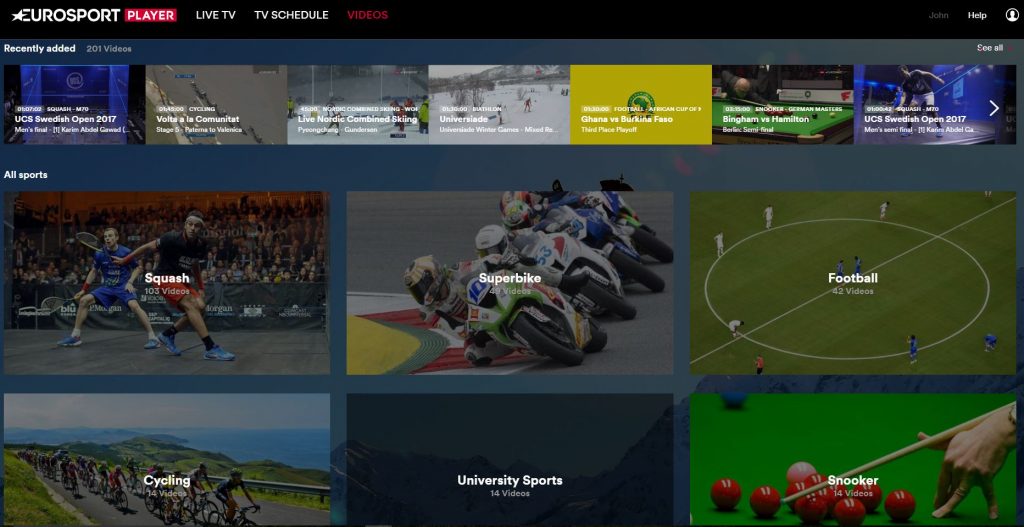 Quality
When I first opened up the Europsort Player I did so with a certain sense of trepidation. You can never be too sure how good these services are going to work and the quality of the footage. That said, I've been very impressed with the quality.
Every time I've streamed content, it has worked faultlessly and in high definition. Just in case  bandwidth is an issue, you do have the choice to stream in lower quality if you wish.
Cost
If you're interested in accessing the Eurosport Player, you are in luck. There's a special offer until the end of February. Sign up before 28 Feb and you can have a year's access for just £19.99 instead of the usual £59.99. You can also buy a day pass for £5.99.
Final thoughts on the Eurosport Player
The Eurosport Player is never going to appeal to fans of English Premiership Football as such events simply aren't available on Eurosport. If, however, you are a big tennis fan or you love your winter sports etc, the Eurosport Player could be exactly what you want.
You can also gift access to the player, something that is worth keeping in mind. If you can make use of the special offer that's available until the end of February, I really don't think you can go too far wrong. You can find out more and get access to Eurosport by following this link.
Disclosure: Access to the Eurosport Player was provided for the purposes of this review. Thoughts and opinions entirely my own.
Interested in this blog post? Well have a read of these...