"We did a search for 'weird images'. It was great. There was a man whose body was a pancake." This was a conversation I overheard between a young child and her parents the other day.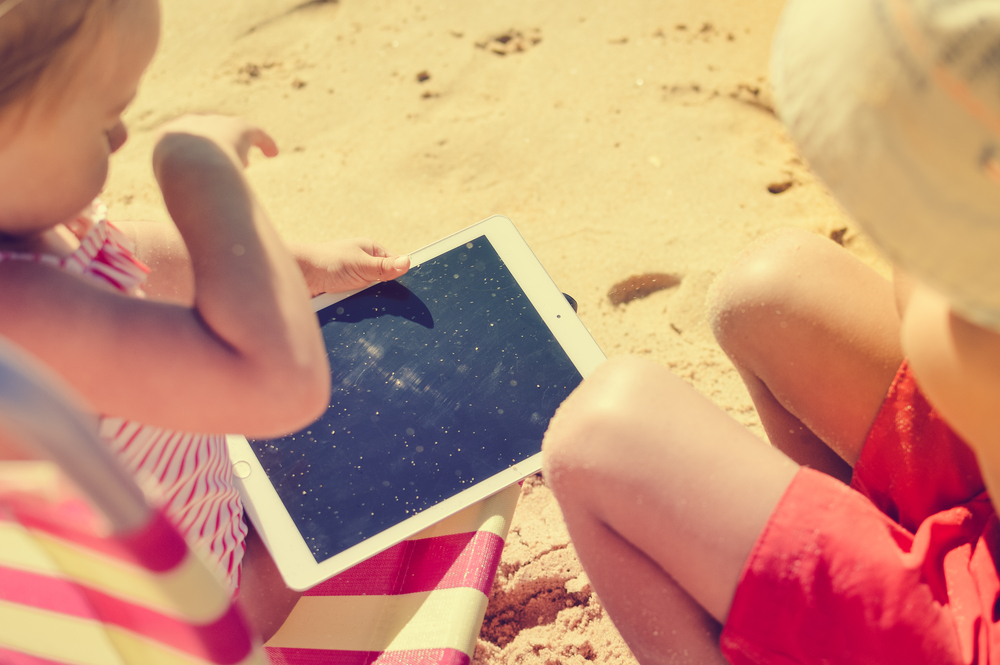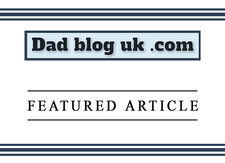 I have to say, the thought of my kids doing a similar online search leaves me cold. Goodness knows what results it might reveal.
Well, okay, out of curiosity, I Googlewhacked 'weird images' myself. Ain't no way I'd eat a hot dog looking like that! Moving swiftly on….
Limit, don't ban!
My kids have access to the internet, you simply have to allow it once they reach school age. At home, however, we only allow them to watch YouTubers we are familiar with, time spent online is time-limited and we use various systems and parental controls to keep things safe.
It's all very well when the family is at home, but the risks are increased when travelling or on holiday. You can find yourself relying on public WiFi networks that may not have the same security features.
You can't be certain that personal information isn't being swiped from your device. Also, if apps and operating systems can't update because WiFi is patchy, your systems can be left exposed.
As an adult, you may have a good idea of the risks and what to look out for. No matter how often I speak to my kids about online security (and I do all the time), they do sometimes struggle with its significance. This is not so much the case with Helen, my eight-year-old, but Izzy, our four-year-old, needs things explaining to her several times before they start to sink in.
Stay secure online
Online security specialist Kaspersky provides a system tailored to families called Kaspersky Security Cloud – Family. Referred to as adaptive technology, it adapts to the environment and the demands being placed upon it.
Once installed on your devices, it will automatically encrypt data being sent over WiFi networks so personal information can't be harvested without your knowledge. It will also ensure that apps update automatically so security can't be breached that way and gives you an added layer of security if a device gets stolen, always reassuring when travelling.
It is stored on the cloud, not on your device. This leaves memory free so devices shouldn't run slowly. In addition to what Mrs. Adams and I teach the kids about online security and what they learn at school, Kaspersky Security Cloud – Family is a useful tool for keeping the kids safe while at home and on holiday.
If you are going abroad with the family at some point soon, I wish you all the very best for your travels. If you have recently been away on a summer holiday, I hope you had a great time and didn't have any online security issues.
When it comes to online security, I urge you to talk to your kids about it and keep talking. Online security systems are an essential part of your security armoury, but avoiding problems in the first place has to be the aim and this comes from being well prepared.
Update following allegations made about Kaspersky Lab products being hacked (25 October 2017)
Kaspersky has responded following allegations that its software was used by Russian-based hackers to access the personal data of US users and spy on their personal data. These allegations have been reported in various news outlets including Cnet, Sky News and the Guardian.
Company Founder Eugene Kaspersky has responded announcing a Global Transparency Initiative and independent source code review to establish if there is any truth to what has been reported.
Kaspersky said: "We need to reestablish trust in relationships between companies, governments and citizens. That's why we're launching this Global Transparency Initiative: we want to show how we're completely open and transparent. We've nothing to hide. And I believe that with these actions we'll be able to overcome mistrust and support our commitment to protecting people in any country on our planet."
Kaspersky's full response can read on his personal blog by following this link.
Disclosure: This commissioned post was produced in association with Kaspersky.
Interested in this blog post? Well have a read of these...