For some time now I've been struck at how popular Thule bike racks and roof carriers have become. It certainly seems to be a market leader and I was keen to find out why the brand was so popular.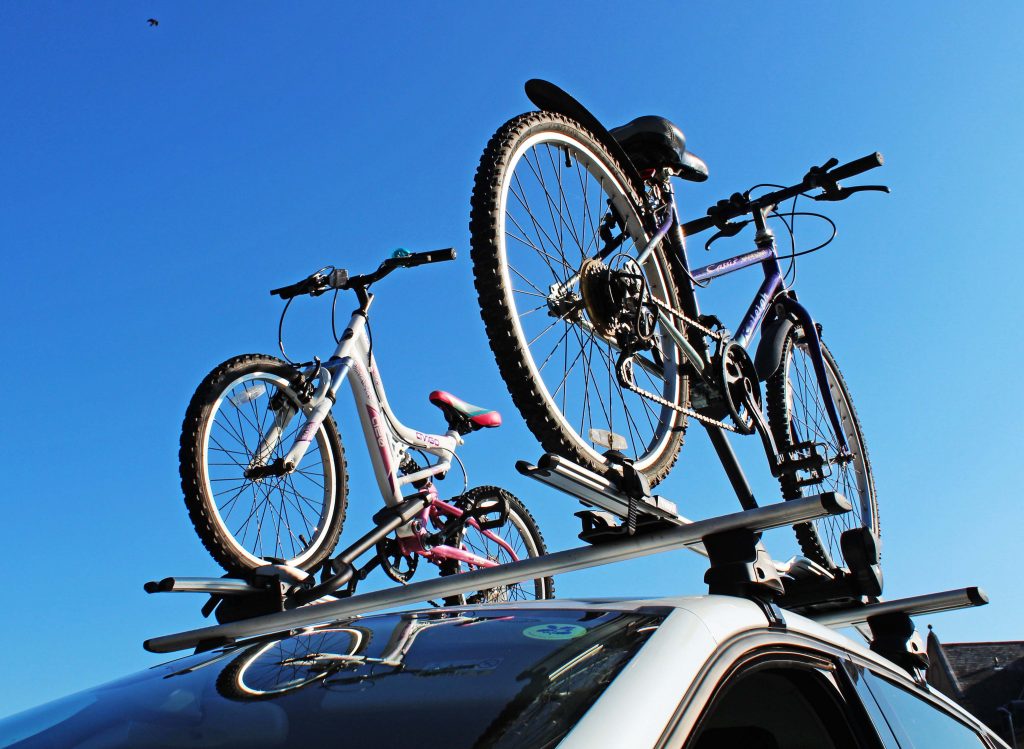 Fed up of having to remove the kids' car seats and collapse the rear seat of the car every time I took the kids out on bikes, I thought I'd give the Thule ProRide 598 a try. This is a roof-mounted bike rack capable of carrying bicycles weighing up to 20kg. Here's how the ProRide and I got along.
Instillation
For the purposes of this review, I was fitting two ProRide bike carriers to Thule's AeroBar roof bars. It was incredibly simple to install them and it didn't require any tools.
I could go into incredibly geeky detail describing the process. Let's just say each ProRide carrier features three locking mechanisms that secure it to the roof bars. One of the mechanisms has a lock and key to prevent theft.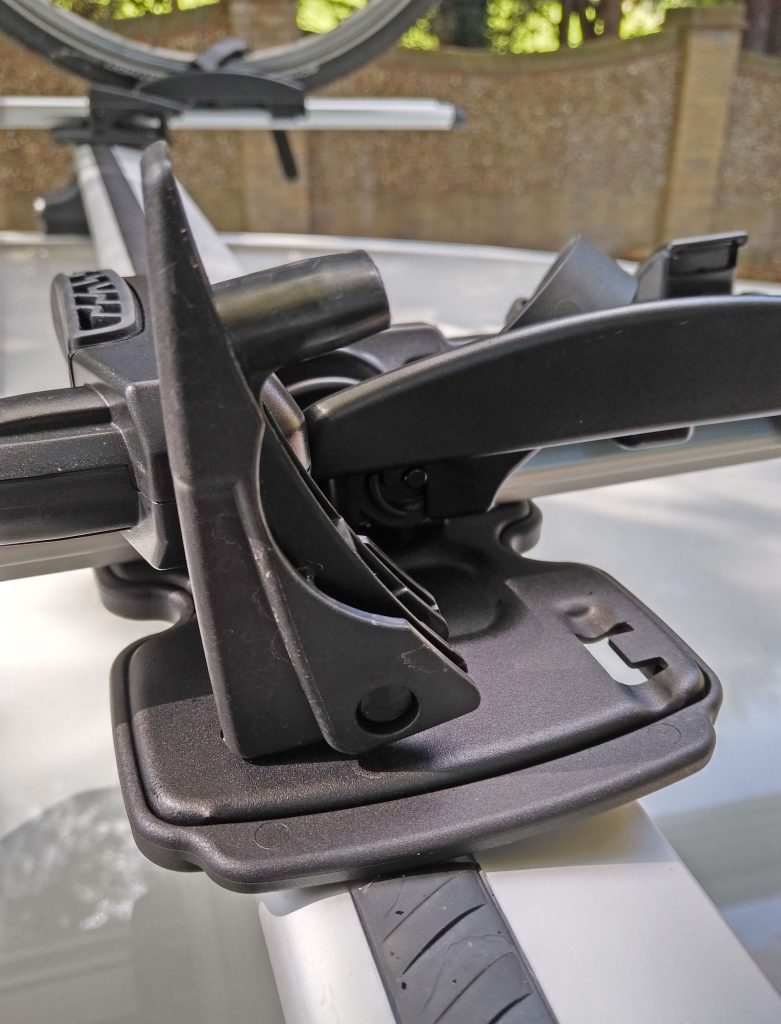 I was expecting the instillation process to take ages. It was surprisingly straightforward and I had the roof carriers in place in just a few minutes.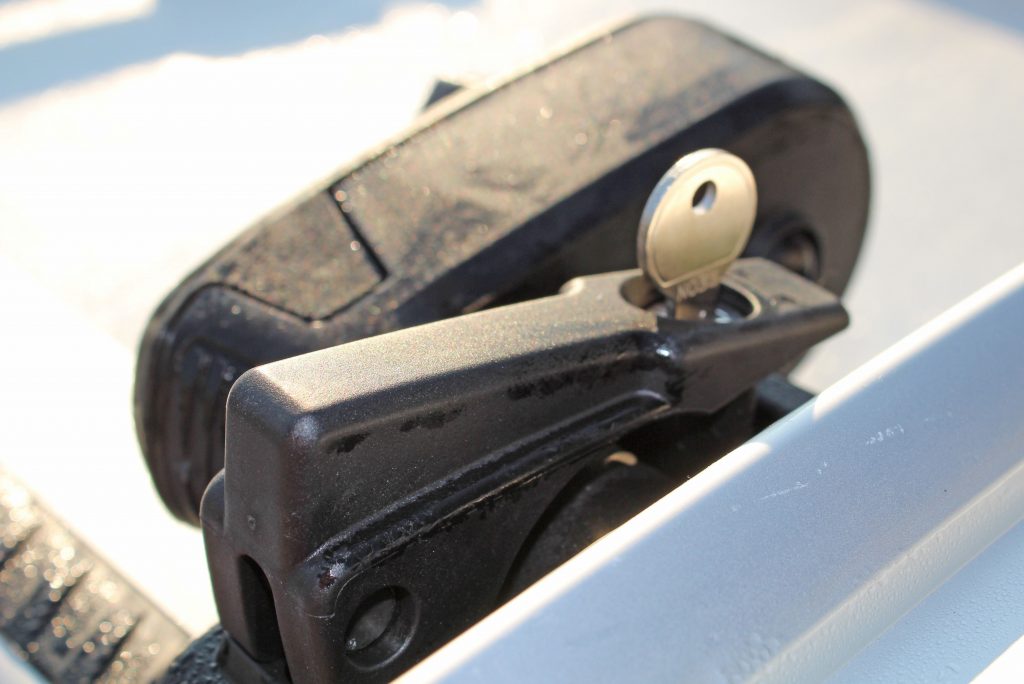 Product design
The ProRide has a track with straps for holding the front and back wheels in place. The straps go across the wheels diagonally and can be adjusted using a ratchet.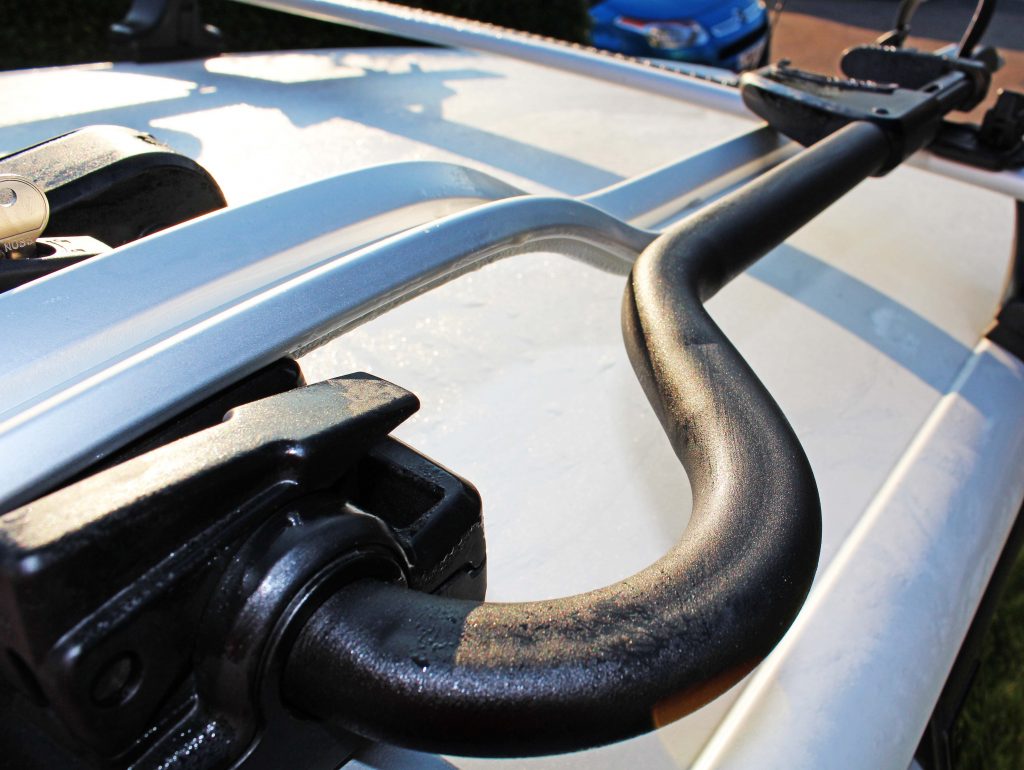 What provides the real stability, however, is a solid metal arm produced from one piece of (…what appears to be) steel.  This has a claw at the top that fixes in place around your bike frame. Once securely fastened, you lock the claw in place with a key so it can't be tampered with.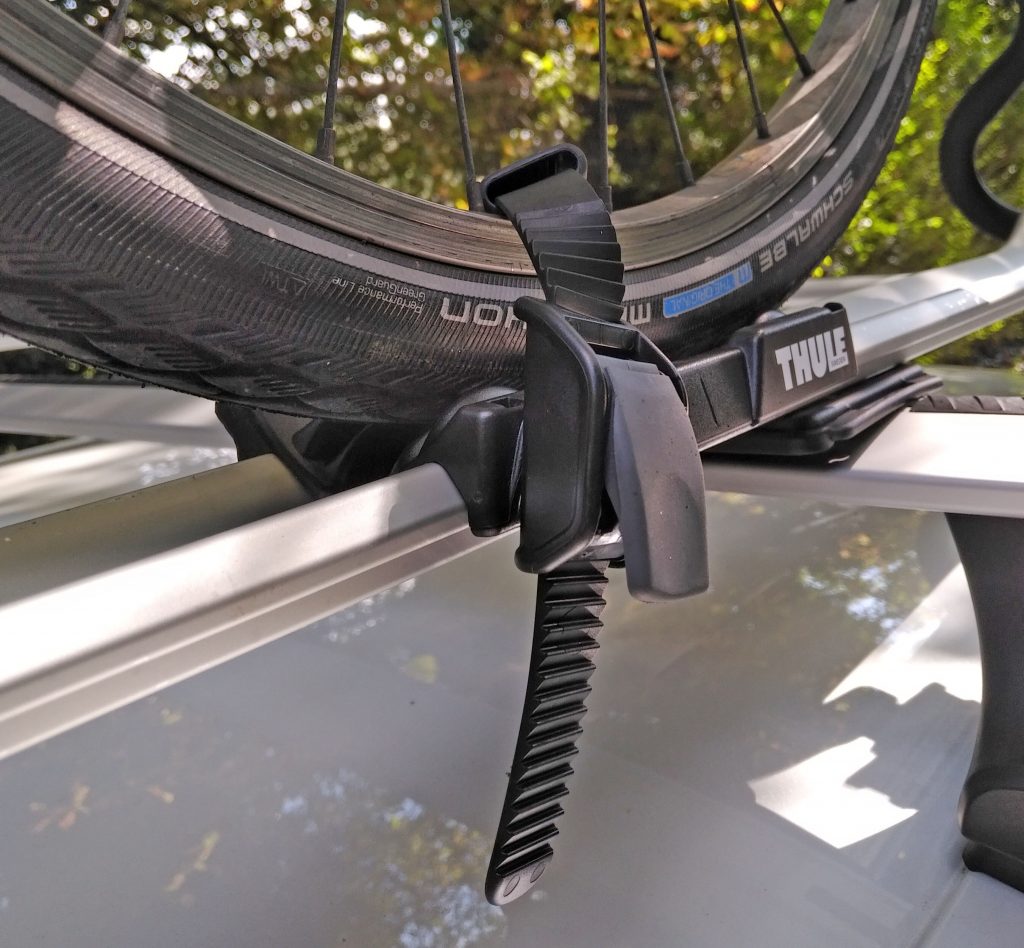 Ease of use
Every roof-mounted bike carrier presents a certain challenge: Lifting the bike in place!
Once you have your bicycle lifted in place, you can adjust the claw with one hand. This is a marked difference from earlier Thule products and a great innovation. The straps for holding the wheels in place are also straightforward to use.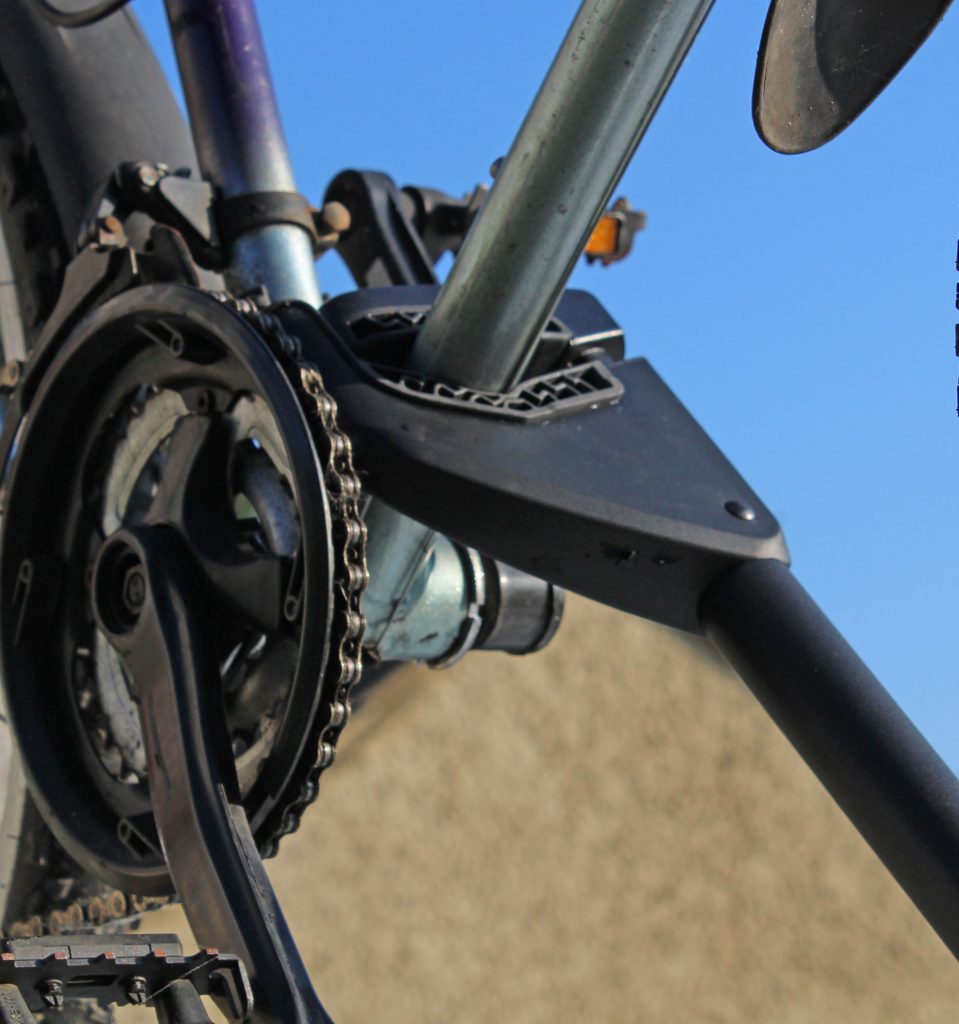 As I've said, there's no escaping it, every roof carrier comes with a certain amount of huffing and puffing. This has everything to do with getting the bike in place, but only needing one hand to adjust the claw does take some stress out of the situation.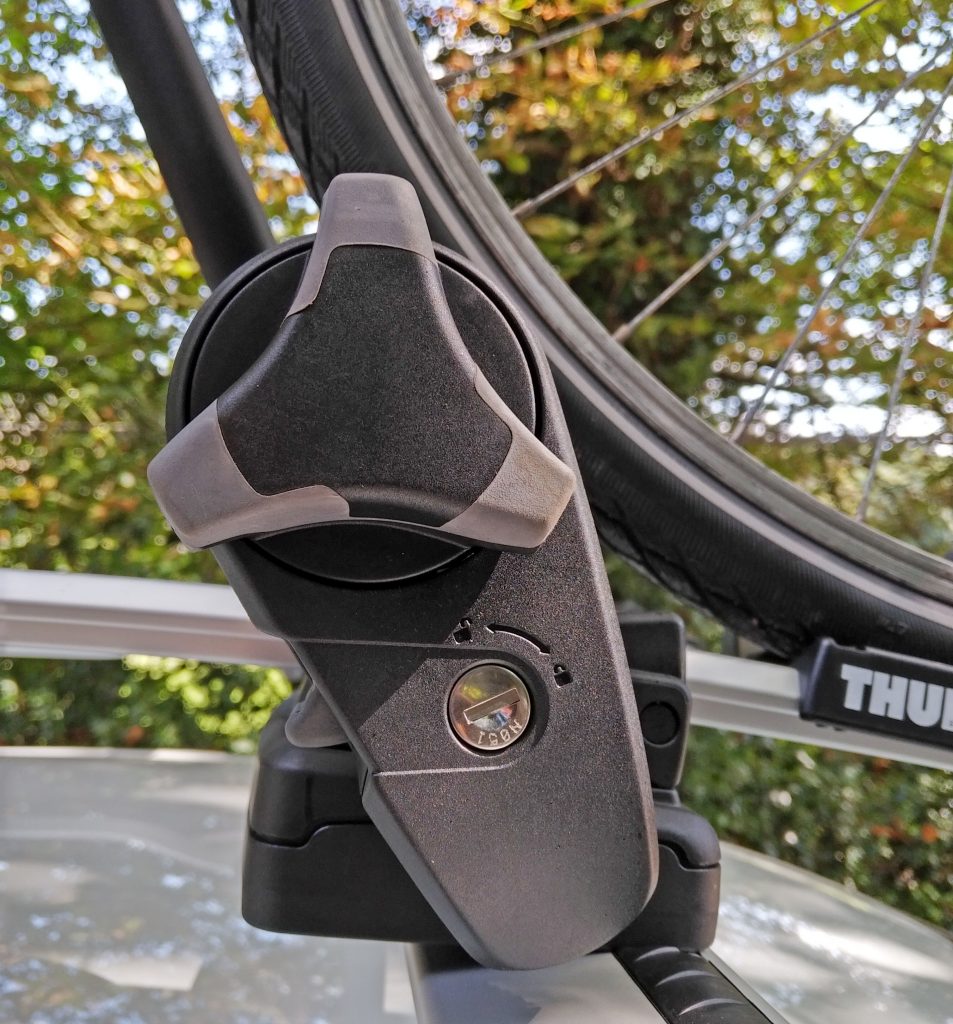 Performance
The ProRide has performed very well. I've used it to secure my daughter's bicycle, Mrs Adams's bicycle and my bicycle in place without any issues whatsoever so it can handle various sizes of machine.
I have also used the ProRide on flat, empty A roads, suburban roads with speed bumps and country lanes. The carriers have handled the differing terrains without any difficulties whatsoever.
Things to note
If you are tempted to try out the ProRide 598 yourself, there are a few points I would suggest you keep in mind.
Think carefully about where you position the ProRide on your roof bars. You want to be able to access the handle that adjusts the claw. This is easiest if the handle is at the edge of the vehicle pointing out towards the pavement or road. If you put the handle on the inside, it can be a pain to adjust (trust me, I learned through experience!).
Ensure the locking mechanisms are done up tightly enough. During one journey, I heard a tapping noise from the roof so I pulled over to take a look and one of the locking mechanisms was a little loose. It posed no danger, but did need adjustment.
Essentially, I hadn't allowed for the impact of the weight of the bike on the ProRide. Without a bike on the carrier it was completely rigid. With the added weight, it wobbled a little until I had adjusted it, after which everything was fine.
If you don't already own Thule roof bars, you will need to do your homework and decide which product is best for you. This will require a little research as you also need to buy the correct fittings to attach the bars to the roof of your vehicle.
If, however, you are tempted to buy Thule's square roof-bars based on its cheaper price tag, be advised that once you hit 40 miles an hour, they make so much noise it's like driving through a tornado. For an extra £30 you can get the AeroBar which is much quieter and more fuel efficient (did I say something about learning through experience?).
Price
The Thule ProRide 598 is available for around £105. You can buy them from a wide variety of stockists including Halfords.
If you are on a budget, you may like to consider Thule's FreeRide bike-carrier which has a price tag of about £60. Alternatively, you its ThruRide, Sprint XT or range of tow bar and boot bike carriers.
In conclusion
The thing that stood out for me about the ProRide 598 was the ease of instillation. The one-piece steel arm, combined with the claw, makes for a bike carrier that is sturdy, trustworthy and easy to use.
At £105, this is a well-built, well-priced product. I think we will get a lot of use out of these bike carriers and I would recommend them. Further information can be found online at the Thule website.
Disclosure: Thule ProRide 598 bike carriers were provided for review purposes. Thoughts and opinions entirely my own.
Interested in this blog post? Well have a read of these...