There's a funny story behind this photograph of a ladybird crossing. This week has been very demanding (more about that in a moment). Feeling the need to take a break from it all for an hour or so, I shut myself away and started working on a new project using Photoshop.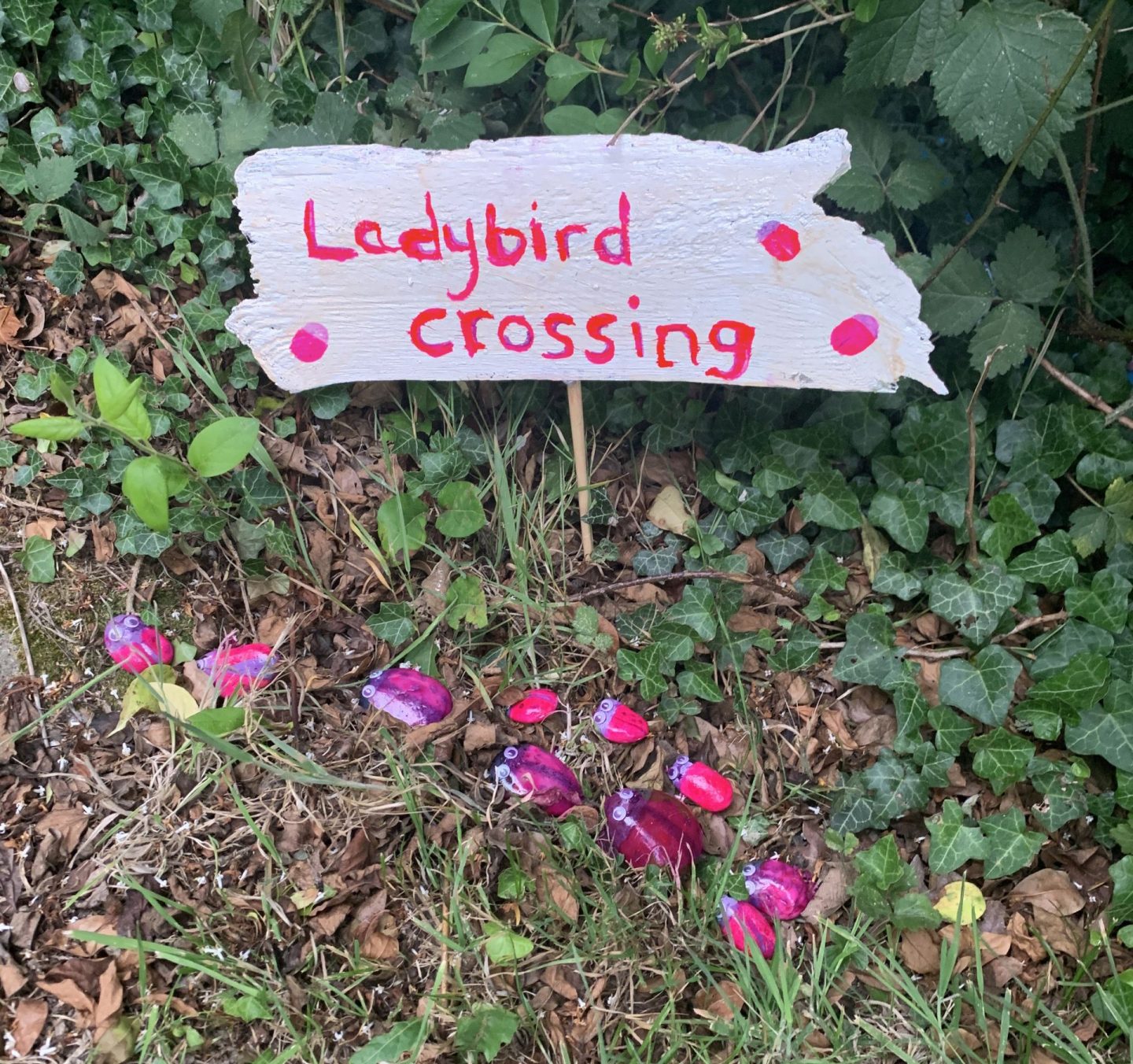 I love my photography and it is sometimes a bit of an escape for me. To take my mind off things, I was doing an online tutorial to learn how to use Photoshop and learn how to make kaleidoscope images.
I made a pattern using a famous London landmark and my intention had been to post it on the blog today. Last night, however, I went for an early evening stroll and stumbled across this 'ladybird crossing' in a nearby park, which I assume had been made by some creative children. I felt it massively trumped anything I had created with Photoshop so in a last minute change of mind, I decide this was the better image and I present it to you here for your enjoyment!
Why has this week been so tough? This blog post will answer most queries. After months of balancing homeworking and homeschooling, I am simply drained. The 'one child being homeschooled, one child attending school' dynamic, which we've had since June when Helen returned to school, is proving tough. It's much harder than having both Helen and Izzy at home.
We also decided this was the week to completely rearrange the house. Mrs Adams and I, Helen and Izzy have all swapped bedrooms and the home office has a new home also. It's meant completely re-configuring the upstairs of the house and it's been a much bigger job than we anticipated!
There have been one or two small domestic crises to deal with this week as well. Oh, yes and I've been organising the summer holidays.
Isn't the school summer break of 2020 going to be an interesting one? It's gong to be (…at least partially) socially distanced and who knows what visitor attractions will be open and under what circumstances? I also have a strange feeling we still won't be able to visit all the older family members as we usually would.
With all this on my mind, the ladybird crossing was a delight to stumble across. It made me smile, which I guess was the aim. I hope you enjoy it also.
Over recent months I have been adding my photography blog posts to the #MySundayPhoto blog linky hosted by the Darren Coleshill blog. Follow this link to the linky and see what other bloggers have been getting up to with their cameras over the past week.