I never realised three months could seem like such a long time, but thinking back to March of this year feels incredibly weird. As a family, life was so very different and, dare I say it, we were much more organised and disciplined. Having been living in a state of ever-weakening lockdown for weeks now, I'm going to put my hand up and admit things are not running as smoothly as they were. The summer holidays are just a few weeks away and I am desperate to get over that line and for the pressure of homeschooling to be removed from this family for a short while.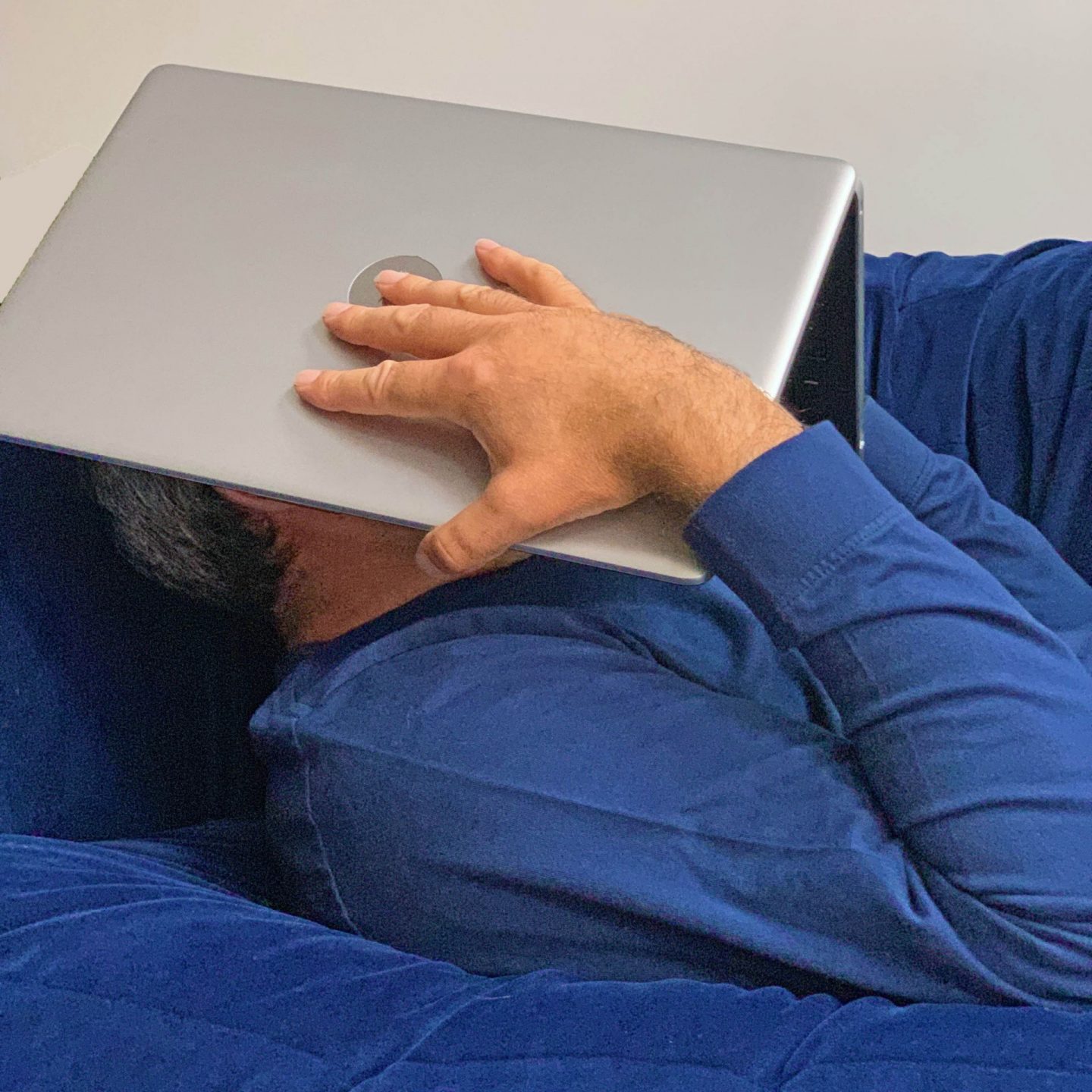 At the start of lockdown, I moved out of the home office and set up my PC on the dining table along with the kids' laptops. The table was cleared away before every meal and it was spotless.
It was an odd situation, but the entire family was living by the same set of lockdown rules. We all had to get on with things as best we could and that's exactly what we did.
For the first few weeks family life was reasonably ordered. As time has gone on, I've found myself getting busier with work and the dining table was increasingly being used as a dumping ground for mail, my camera equipment, old school work and so on. In fact, with Helen back at school (more about that in a moment) I have returned to the home office and that dining table is once again much tidier.
I can pretty much put an exact date on when things started going awry. It was Friday, 23 May, the day many schools broke up for the summer half term. Up until that point, we were following a good routine. It was a slightly elastic routine, but it worked.

Screen time was limited, there was daily, family exercise and the kids had breaks from schoolwork three times a day as if they were at school. It was messy, but we were doing okay.

During the half-term break, however, I had to continue working. The children weren't occupied with online lessons and so it was a tough week. When school started again, things just didn't quite click back into place.
There was also a change. Those lockdown rules were no longer applied to us equally because our eldest daughter returned to school. Izzy, her younger sister, is not in a priority school year so was staying at home.

You'd imagine having one child at school would make life easier. That's what I thought, but that's not proven to be the case at all.

Izzy no longer has a play mate at home to occupy her. She's generally completing her school work by 11am and then wanting to play boardgames or asking me to play Minecraft with her. I do what I can, but as I am having to work, my options are limited. I try and steer her to reading or building LEGO models until I can get away from my computer and dedicate some quality time to her but it does nothing for my parental guilt.

The return to school for Helen hasn't been without its challenges. She's settled into the formal learning very well.
Unfortunately, she has been on the receiving end of one or two friendship issues. Hindsight is a glorious thing and now she's back at school I can see exactly what's happened.
Kids had been penned up at home for ages. They've returned to school and for the first time in months they're having to mix with classmates and use social skills they haven't relied upon in some time. It's hardly surprising that, after such a long time stuck at home, some children would start playing up when back in the school environment.

These experiences, which in the greater scheme of things have been very minor, have made me appreciate the scale of disruption to both families and children's education. Whether it is the correct ting or not I do not know, but I can see why the Government has been pushing so hard for English schools to be opened up. Children need socialisation in addition to the formal learning. They both go hand in hand.
To use British understatement, schools are going to be very interesting places when all the years go back. Most of the students will not have set foot inside an educational establishment for six months. I'll make a prediction that the formal rules, the rules every child has to follow, will be quickly re-established. I think the real problems will be in the playgrounds and dining halls.

Aside from schools, I am missing the after school and activity clubs Helen and Izzy enjoyed prior to lockdown. With all the rushing around I used to do, I never thought I'd say that, but they kept the kids occupied and active.

The constant pressure to occupy the children is tiring. Lockdown hasn't been relaxed to the point where children can socialise freely, so they can't associate with all their friends. The clubs they would attend aren't operating and so the pressure is on me. I'm doing what I can, but I can't replace the scout troop arkela and I am nowhere near flexible enough to be a gymnastics coach.

I am responsible for some of the pressure because I am putting it on myself. I have ramped up efforts over recent weeks. I'm doing more and more work with the aim of having some much-needed time off once the school holidays start.

I'm a freelancer. I can't and won't give up work altogether, but by putting effort in now there will be less work pressure on me during the holidays and I will be able to dedicate quality one on one time to the children.
On the plus side, we've got to July. There are only a few weeks of this madness to go and thankfully, the school holiday is starting early.

That's how I'm feeling right now. How about you? Are you also drained and does your house desperately need tidying and cleaning? If so, leave me a comment with your thoughts.
Interested in this blog post? Well have a read of these...