Here's a subtle hint; Father's Day is less than two weeks away. If you haven't yet sorted out a gift for dad you still have time and I have listed some ideas for or you.
Before launching into my list, I have to say the most precious gift you can give dad on Father's Day is your time. We all lead such hectic lives that simple stopping and spending a bit of time with each other will create memories and that's a gift in itself.
Nonetheless, you probably do feel the need to give dad some kind of gift. Here is a range of ideas from books and meals out to a gadget or two. I hope you find it inspiring and whatever you do this Father's Day, I hope you have a wonderful time.
Dadventures by Alex Gregory MBE
Written by dad of three and internationally acclaimed rower Alex Gregory, Dadventures provides a variety of different ways to keep kids entertained while exploring the great outdoors (read my interview with Alex here). Split into eight chapters, it features everything from After School Adventures to Half Day Experiences and Overnight Expeditions. It's written in a very free-flowing style and most of the activities can be done without the need for special equipment. An ideal gift for any dad wanting to spend quality time outside with the kids. Dadventures is published by Harper Collins and widely available with a cover price of £12.99.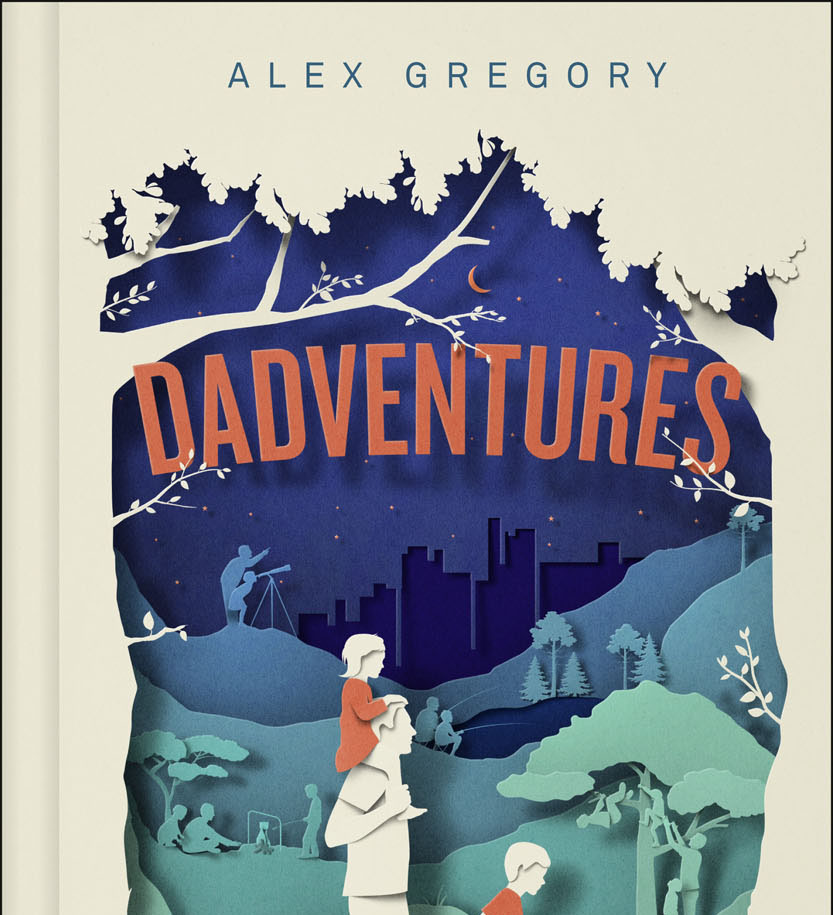 Braun Series 3 ProSkin electric shaver
I've used Braun shaving products many times in the past. One item I'm presently trying out is the Braun Series 3 ProSkin. This is a rechargeable shaver that can be used wet or dry. It has a basic trimmer on the back for shaping sideburns etc. As an added extra, you can also buy a travel case and the BT32 clipper set to convert the shaver into a hair trimmer. A great idea for any dad that does a lot of travelling and needs to take an electric razor with him. The Braun Series ProSkin is widely available and I've seen it selling from £39.99.
Toby Carvery mid-week roast
If, for some reason, you can't mark Father's Day itself with dad and you can both get away for a few hours one weekday, the Toby Carvery mid-week roast would be one way to spoil him rotten. I had the good fortune to try this out myself and at £5.99 it represented superb value with a great array or meats and vegetables plus all the condiments you could ever wish. I'd never eaten in a Toby Carvery before, but I had a wonderful, massive meal and my server, Ashley, was just brilliant.
Dadbloguk t-shirts
Oh indulge me for a moment will you? I recently partnered with Graphic Great to produce a range of exclusive, Dadbloguk slogan t-shirts. At £12.99 each they won't break the bank and they are 100% cotton and great quality. He's become a dad, so he can now wear the t-shirt. Great for any dad with a sense of humour.
GoPro Hero 5 Session
I have just been sent one of these by my friends at AO.com and I'll be reviewing it in more detail in the next few days. I have, however, used an earlier version of the Hero Session and they are superb. It's a very small camera that you control using an app on your phone or wireless device and it produces great quality film. It's unobtrusive so you can attach it to your body, clothing, bicycle, car etc. and is ideal for using in action environments such as at the park, on the beach or when cycling etc. A great gift for dad who likes gadgets. Available from AO.com for £179.99.
Fantastic Services
I have used Fantastic Services many a time. The company provides a range of services such as handyman services, waste removal, cleaning, window cleaning and so on. You could buy vouchers or book services so that job dad was going to take care of are seen to by someone else, giving him some time off to spend with his family. The company is predominantly London-based, but it does offer services elsewhere so it is worth checking to see if it operates where you live. A team of two gardeners visiting for an hour will cost around £61 while cleaning will cost around £15 an hour.
Standout Clothing
Online designer retailer Standout has a vast range of products to chose from including t-shirts, jeans, jackets, underwear and a host of accessories. In anticipation of the summer break, there's even a holiday shop. I was kindly sent a few items from teh Standout range and I've been wearing them every since. With free UK delivery, this option is worth looking at if dad needs some new clothes.
Disclosure: Some of the items on this list were provided for review purposes. Thoughts and opinions entirely my own.  
Added to the #BrilliantBlogPost linky on the Honestmum.com blog. Do check out the link to see what other bloggers have been writing about
Interested in this blog post? Well have a read of these...