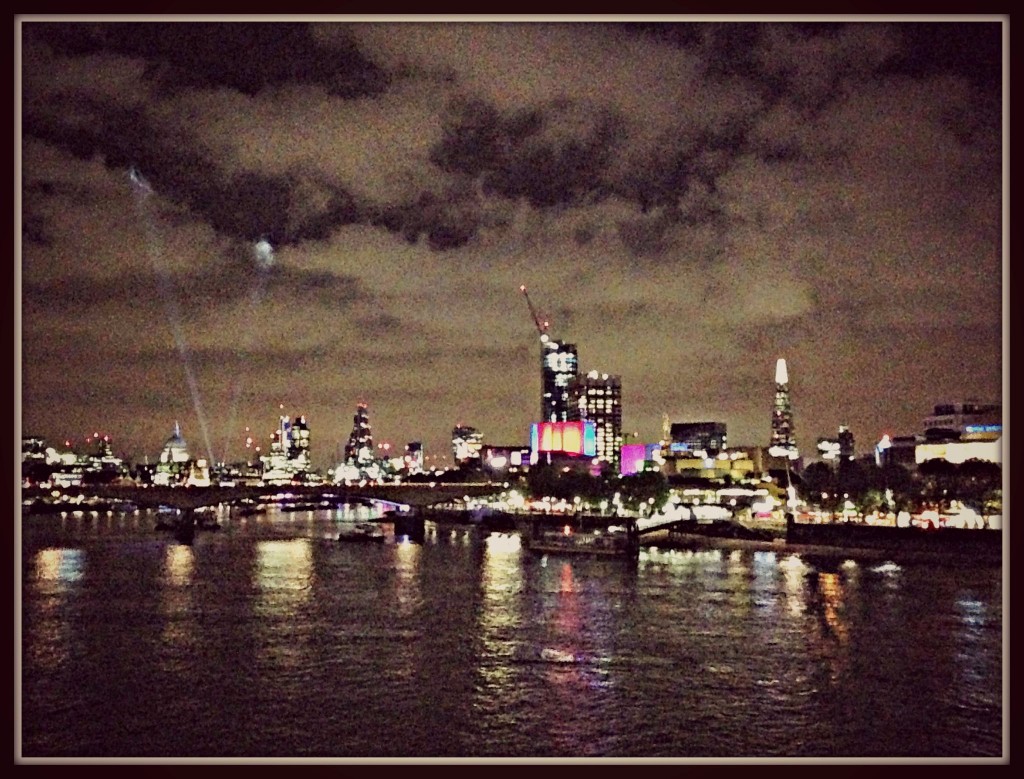 Regular readers of this blog are going to think I've developed an unhealthy obsession with the London skyline. This is, after all, the third time I've posted pictures of it over recent months (previous examples are here and here).
This, however, was an image that just had to be taken. I took it on Friday evening as I was crossing Hungerford Bridge on my way to Waterloo Station. It was about 2300hrs and I'd just been to see Charlie and the Chocolate Factory with my Goddaughter at the Theatre Royal Drury Lane (a write up will be on the blog very soon).
Despite the clouds it was a bright night and the view to the East was stunning. Starting at the left you have St Paul's Cathedral, then the searchlights in the sky to mark the VE Day celebrations, the Leadenhall building, the Shard and then just visible on the right the Royal Festival Hall.
I have to be honest, this was an unexpected moment and I snapped it on my iPhone. It didn't quite come out as clearly as I'd have liked and so I have had tinker with exposure and sharpness etc. Although imperfect, I hope you like it.

Will you please help me get into the finals of the Brilliance in Blogging Aards? I have been shortlisted in the "family" category and I need every vote I can get to make it through to the finals. If you'd vote for me, I'd be delighted. It's really simple, just follow this link and select Dadbloguk from category 13. Thanks in advance for your support.
Interested in this blog post? Well have a read of these...