You know that tradition of placing a 'love padlock' on a bridge to celebrate your relationship? Have you done it yourself? If so, I hope your relationship fares better than the lock you left behind. This photograph of love padlocks was taken on the Ponte Romana in Tavira during our summer holiday in Portugal and it shows what happens to them over time.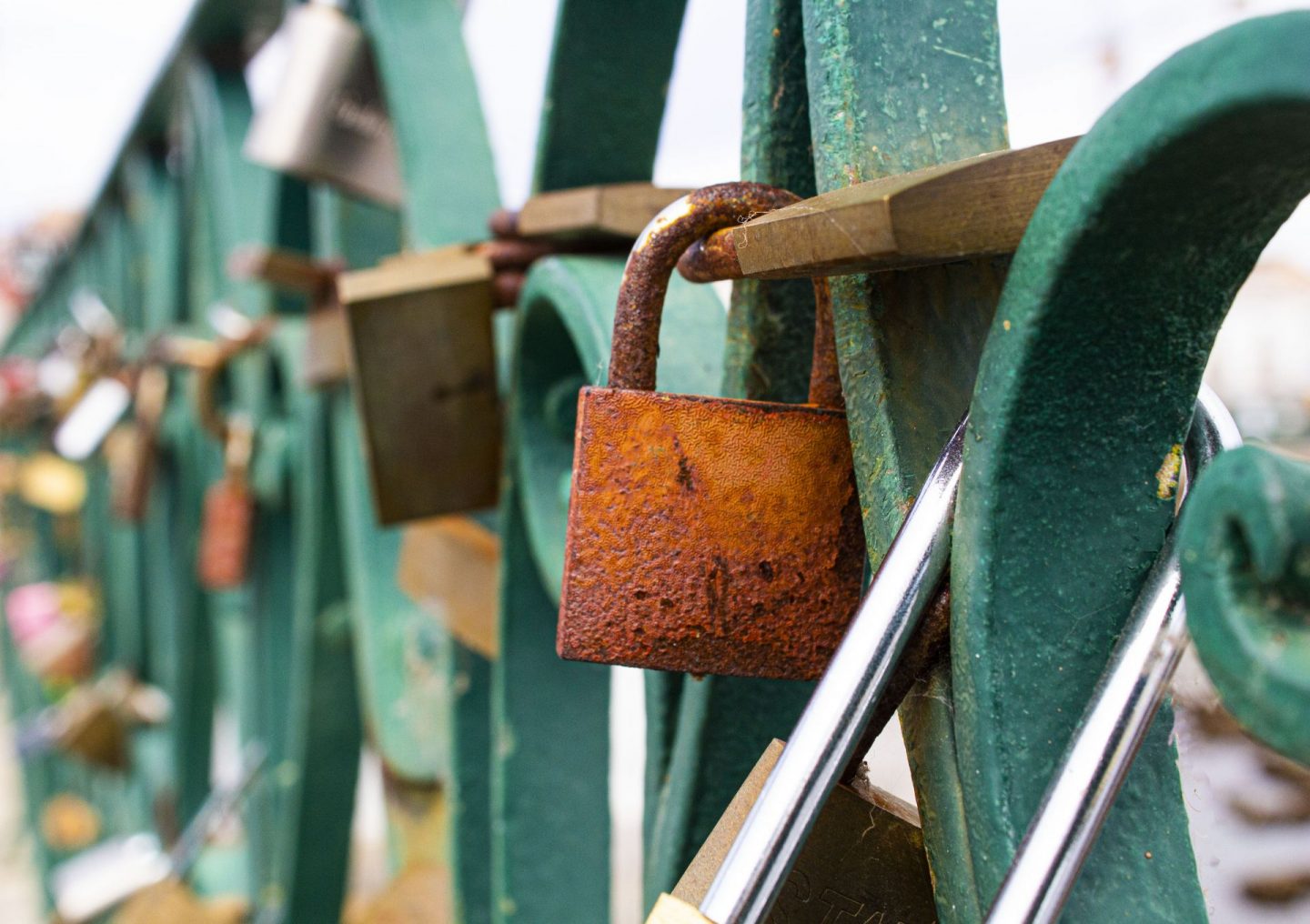 I took a similar photograph at the same location three years ago when we were last in Portugal. This time around, I was struck by how many of the love padlocks had decayed and were going rusty.
In a strange way, I felt this was quite poignant. How many of the couples who had left padlocks were still together? How many of those relationships had hit rough patches? As unromantic as it sounds, a rusty padlock is probably a more realistic metaphor for a long-term relationship or successful marriage than a fresh out-of-the-box, shiny new one.
As if to prove the point, I spent slightly too long on the bridge taking photographs and ended up getting separated from Mrs Adams and the kids. We had agreed to meet at one end of the bridge but somehow things went awry and it was a good 20 minutes until we were reunited! Thankfully Mrs Adams wasn't too bothered but it's fair to say my love of photography does occasionally drive my wife to distraction.
I couldn't resist doing two edits of the picture. In addition to the colour picture, I also produced this black and white version.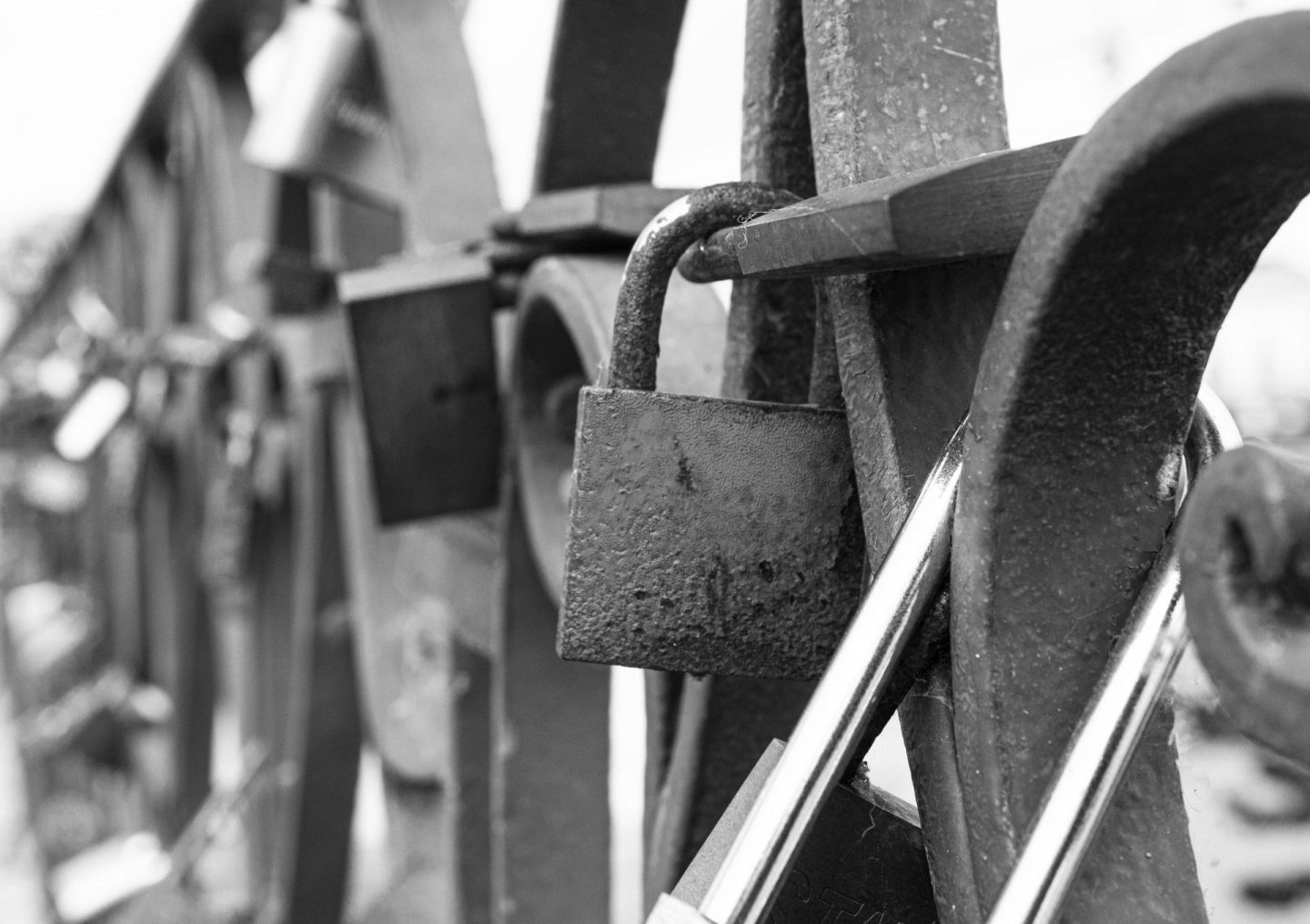 Which version do you prefer? Do you think it makes a good metaphor for a long-term relationship?
On a more serious note, I found this article online about love padlocks. I've seen it in several different locations and I can't say I'm a fan of the tradition. What I hadn't appreciated was how environmentally damaging the practice can be.
There's a bridge in Paris where 7,500 kilos of locks were being added every year and this was causing structural damage. In addition to this, many couples fix the lock to the bridge and then throw the key into the river below. As the keys rust, it causes pollution and the discarded keys also block drains causing flooding. In other words, it's not something to encourage!
I have added this blog post to the #MySundaySnapshot linky on the Rachel's Swirl blog.
Interested in this blog post? Well have a read of these...