A couple of years ago, we went on an family trip to Hastings where we stayed overnight. I woke early the following morning to find it was a gorgeous day. I left my wife and children sleeping and went off to the beach to take some photographs where there was a wonderful sunrise and great cloud formations.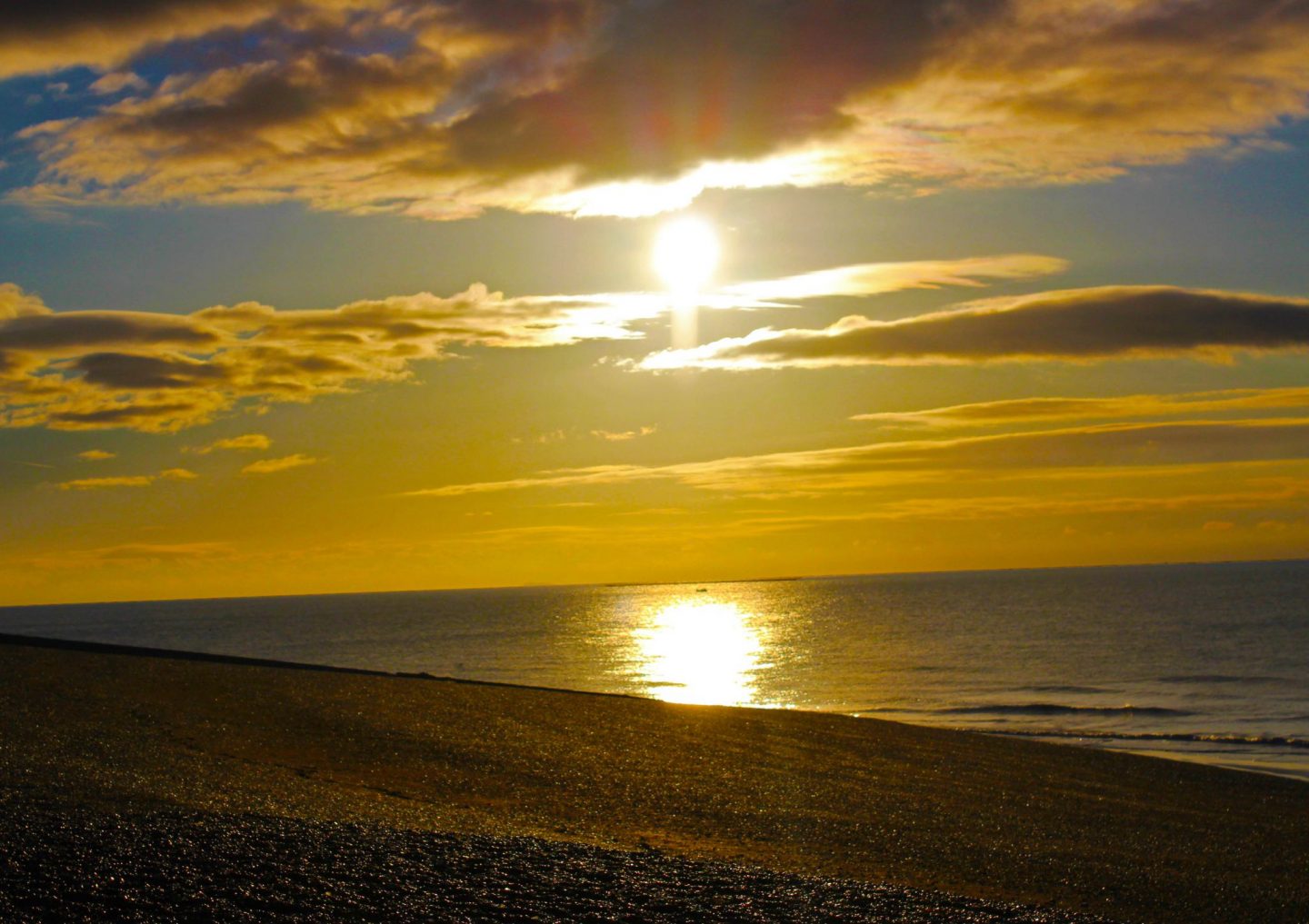 Rather like this image, I thought the photographs were great when I took them, but they just weren't quite right. The pictures have languished on a memory card ever since and every now and again I've looked at them and thought "I must do something with these."
As regular readers of the blog will know, I have spent a lot of time recently working on my photo-editing skills using Photoshop. I revisited a couple of the pictures I took on our family jaunt to Hastings with the intention of improving them, paying particular attention to the sky.
I hope you will agree the image above is better than the 'straight out of camera' picture below. The trick I have learned when using Photoshop to edit the sky is to increase the contrast in the editing process.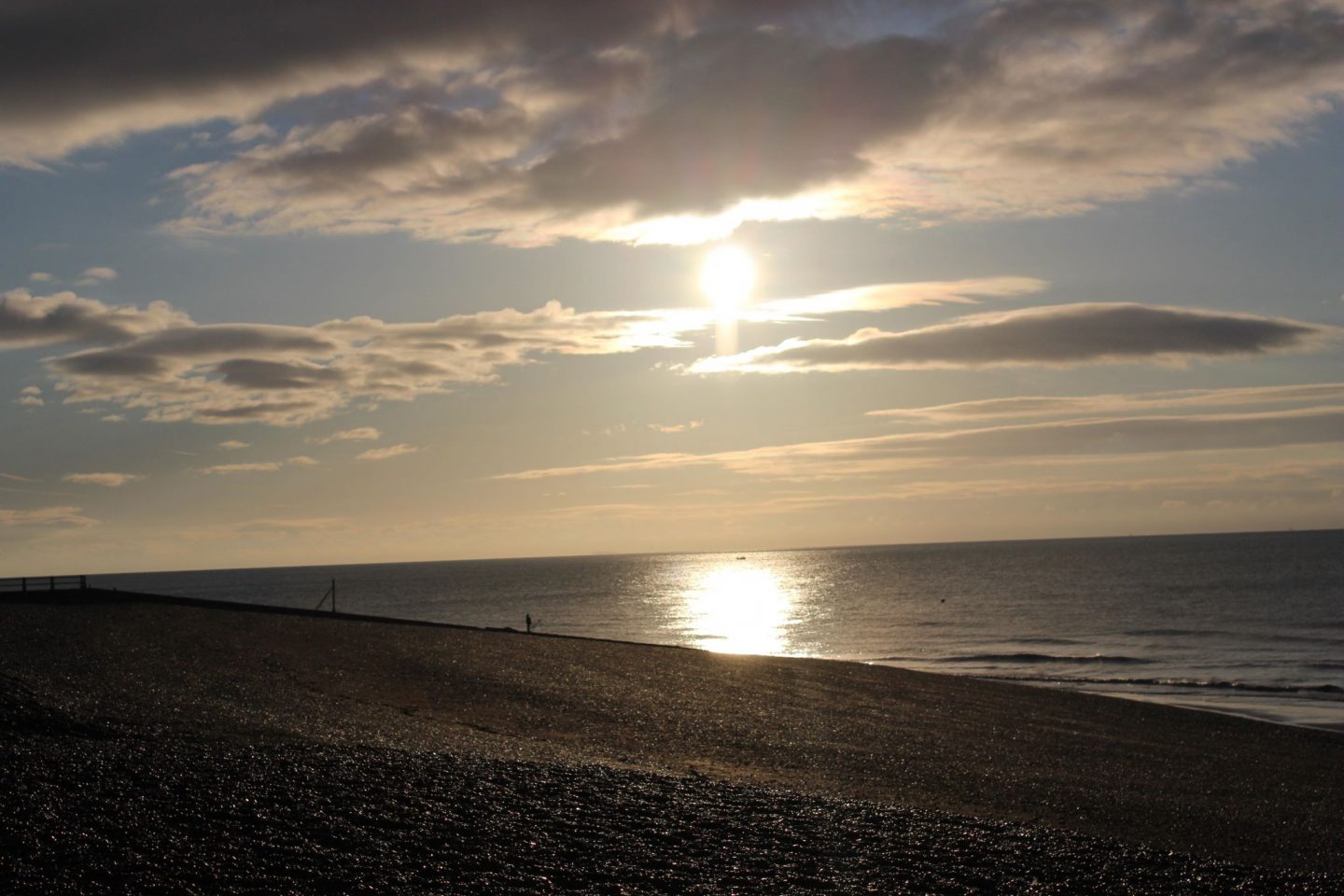 If you try it yourself, don't be shy of increasing the contrast massively. Once you've amended the contrast, the sky will probably look very different. Beyond that, there don't seem to be any rules. Just play with the settings as much as you wish.
Having edited one old picture, I had to try another. I had a photograph in mind. It was an old, abandoned fishing boat rotting on the beach. Here's what it looked like straight out of camera.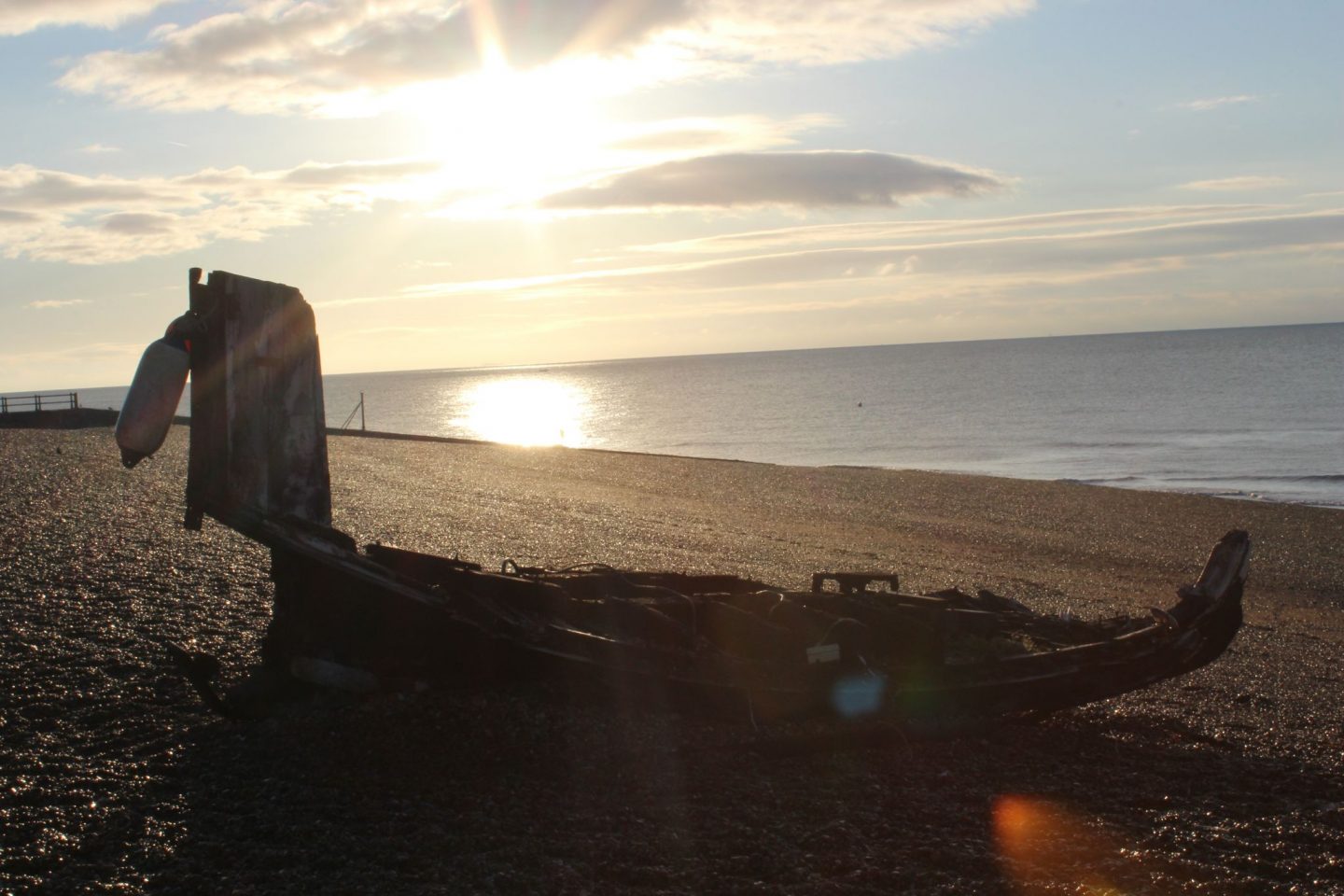 The version below does it more justice. I started by editing the contrast of the sky. By the end, I'd tinkered with various elements of the image.
I was particularly happy with the fact I managed to enhance the sun flare. It's no secret, I do love sun flare!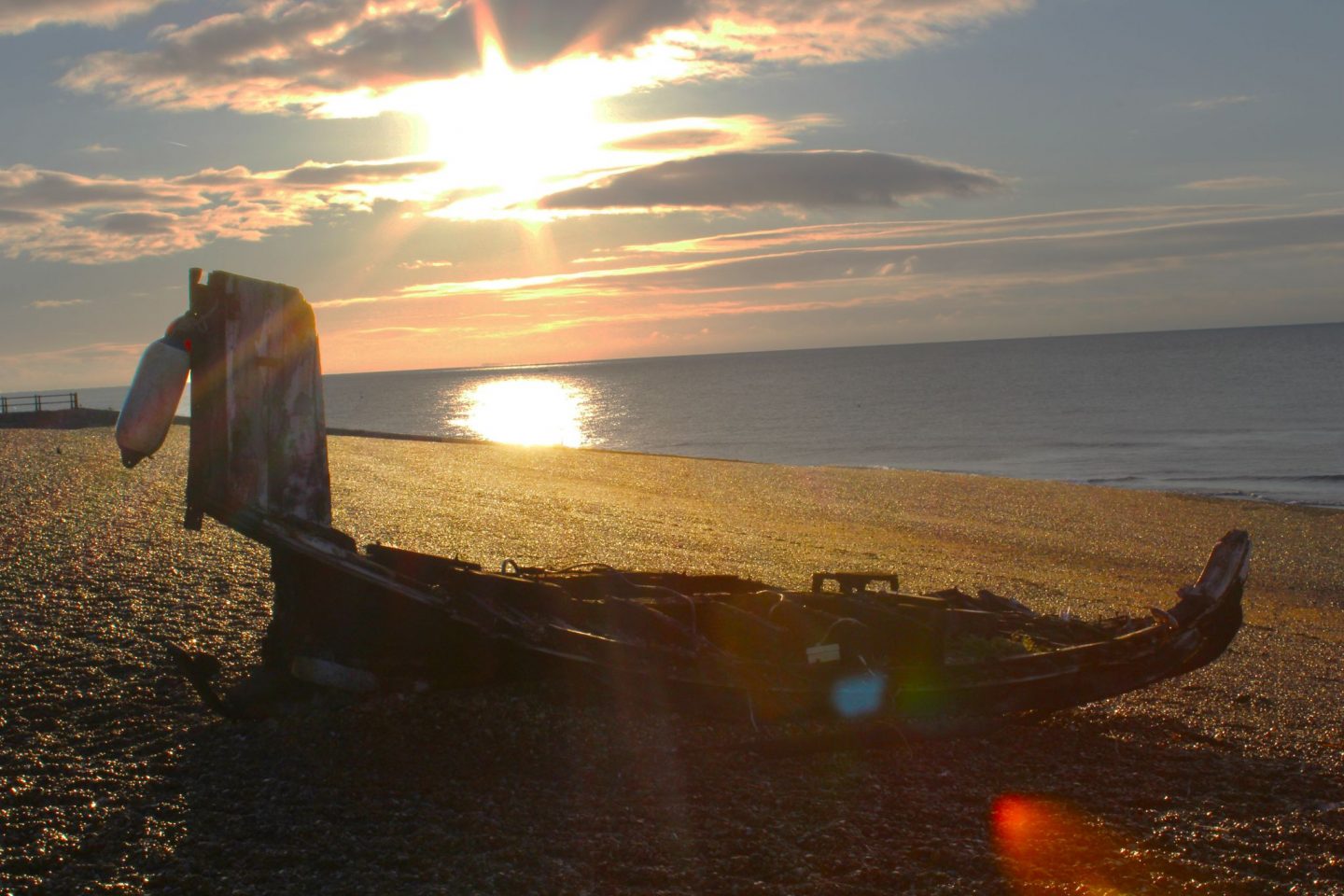 Have you any tips for editing sky and clouds? Do you have experience of using Photoshop to edit the sky or maybe you use other photo-editing software or apps? If so, I'd love to hear what tips you have so please do comment below.
I think my next step will be to try editing some images featuring the night sky. Watch this space!