What can a man do to improve his fertility? Why is the focus of such discussions usually on women? Why is male infertility a taboo subject for many? What's it like to be a woman and told your partner has fertility issues? I'm delighted to publish this blog post, authored by Natalie Silverman who produces The Fertility Podcast.
Natalie tackles all these issues in this post. I feel this is such a vital subject and one that doesn't get the attention it deserves, so please do have a read, listen to some episodes of the podcast and if you know someone affected by these issues, please share the post.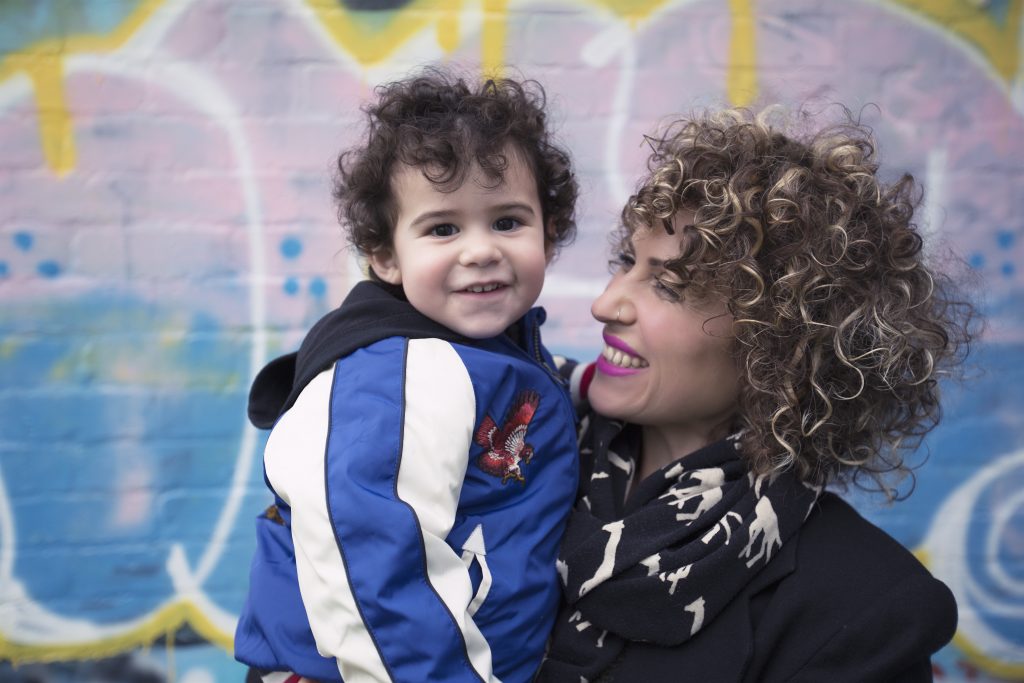 Guys talking about their fertility isn't standard pub chat is it? The notion of not being able to get your other half pregnant has huge ramifications, affects your pride, makes you feel worthless.
I get it, I've been there. When we were trying to get pregnant and were told that my other half had an issue, we couldn't believe it. He was at peak fitness, a personal trainer by trade, eating a top notch diet with supplements created by Nobel Prize winning scientists. He was devastated of course, we both were. We were told on 23rd December so Christmas was a write off!
Male infertility accounts for roughly half of all infertility, 1 in 7 couples in the UK are affected, yet the topic has historically been perceived both in society and within your GP's surgery, as largely a female matter. There is a still a big gaping hole in the research.What we do know from a comprehensive study published last year by the Hebrew University of Jerusalem is that that sperm count among western men has more than halved over the past 40 years.
It's not good news, but you can do things to improve your sperm health. I've been making The Fertility Podcast since 2014, putting a big focus on male fertility issues, talking to experts and men sharing their stories and wanted to share some of what I've learnt with you.
Our story in a nutshell was that we had to have Intracytoplasmic Sperm Injection (ICSI) treatment, a more involved form or IVF, to have our little boy. Ahead of treatment we made lifestyle changes with our diet which was pretty good anyway. There is proof that a more Mediterranean diet, green veg, fresh fruit, pulses, seeds, meat, fish, poultry – you know basically healthy eating, just cutting out all the junk, can help. Also supplements can help but you must make sure you understand what you are doing and choose wisely.
Smoking is dreadful for your sperm, so if there was a time to quit the fags, it's now. Drinking should really be done in moderation. Of course, if you've been trying for some time it can get stressful. There will be sadness around the monthly arrival of your other half's period and having sex on demand causes all sorts of issues and pressure.
Don't lose the importance of the 'pair of you' whilst in this space. Talk to your partner about your feelings. Sorry if that sounds cliché but you must! Professor Allan Pacey from the University of Sheffield is an expert in male fertility and talks about the impact your lifestyle has onmale fertility.
We both stopped drinking once we knew there was an issue and we were heading into treatment. We wanted to see whether it would make a difference and make ourselves as healthy as we could. It was only for a few months. Now as parents we're making up for it! Seriously though why wouldn't you try to be 'match fit' when you are trying to make a new human being? Dr Pacey talks about heat which isn't good for your swimmers, hence not having technology near your manhood. Wearing tight pants and trousers and cycling can have an impact, look at the ingredients in your protein shake as soy can also be a factor. I don't want to be a complete killjoy here, I just want you to know what to look out for.
If you've been trying for a while and it's not happening or sadly you've experienced a miscarriage then it's highly possible there could be an issue with your sperm, even if you already have a child. Sperm changes, it's constantly being produced and lifestyle factors have an impact. Your stress levels could be reeking havoc with your swimmers. Oxidative stress can affect your sperm's DNA and it is something you can do more about. Andrologist Sheryl Homa explains more about it here and the types of tests you can have to find out about more about your sperm.  You can buy a test to do at home if this idea terrifies you, the most basic is a semen analysis which measures the number of sperm (sperm count, what they look like (morphology) and how quickly they swim (motility). This is important information to start with,but it doesn't tell you anything about the quality of the DNA you will pass onto your child.
Don't struggle with this on your own, seriously.There are other men dealing with infertility and there is a brilliant men only Facebook group which has been set up by Gareth Down who how found lumps in his testicles at 18 which led to a diagnosis of azoospermia. As his fertility journey got more complicated with failed cycles and recurrent miscarriage, Gareth became frustrated with his inability to talk openly with his partner about what he was feeling so started the group, which has over 900 members and I know from guys I've interviewed on my podcast it has been an amazing support. Please don't deal with this on your own, join the group if you can't speak to your partner.
Follow Natalie @fertilitypoddy on Instagram and Twitter
Interested in this blog post? Well have a read of these...