Being a parent is a funny old game. Just last night I found myself watching television with the kids. It was a show almost 25 years old that I avoided in my youth because I thought it was dire. Second time around, it had me laughing out loud. I think I have no choice but to add this show to my expanding list of guilty pleasures, pleasures I have been introduced to because I am a father.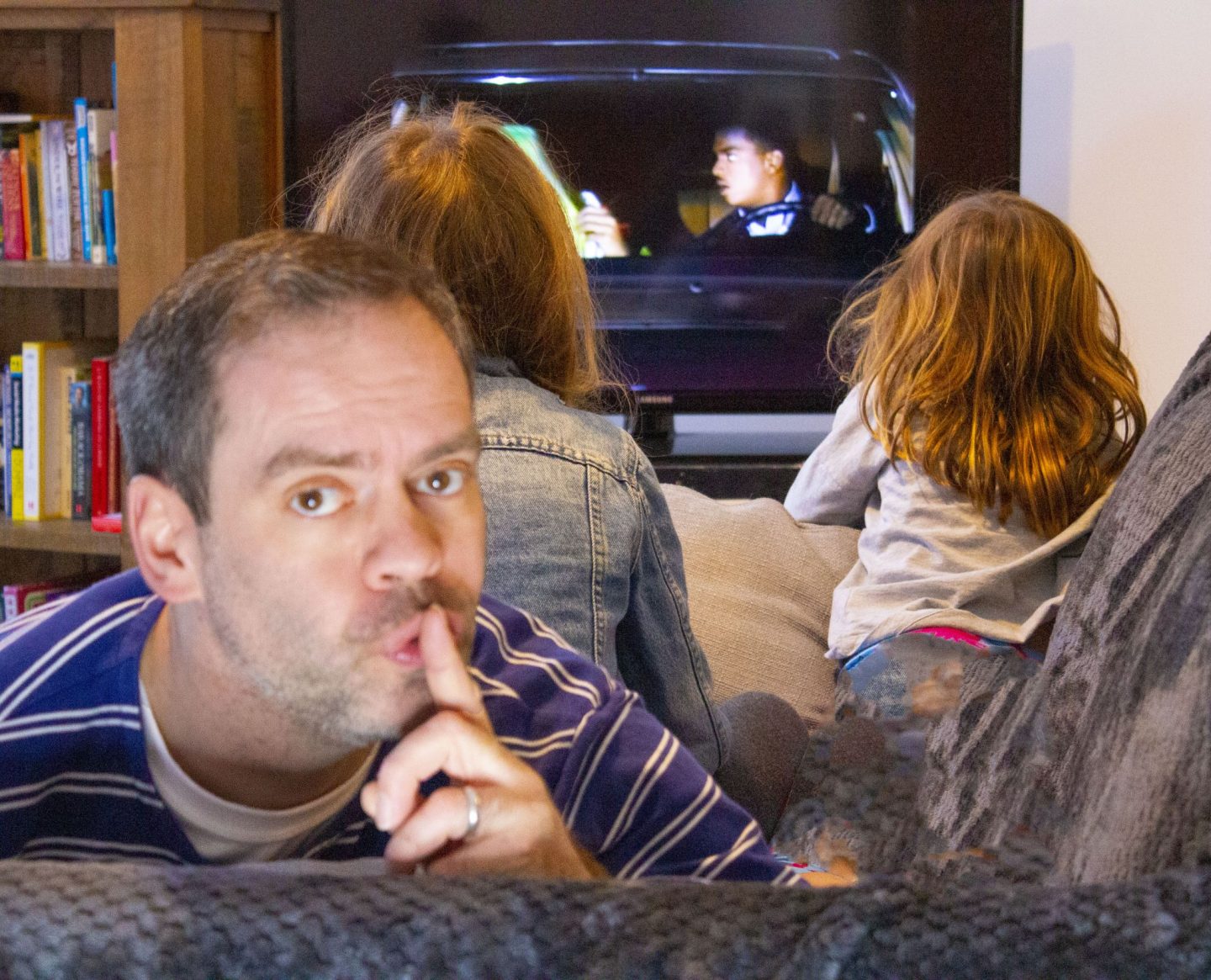 Of course, you're no doubt sat there wondering what on Earth this programme was. I reveal all below, as well as a few other guilty pleasures I have discovered as a dad.
The Fresh Prince of Bel-Air
Yes, I found myself watching The Fresh Prince of Bel-Air. It was a confusing experience because I found myself laughing at times.
It transpires Helen watched an episode at school because her class will be reproducing the theme tune in a music lesson. Having enjoyed what she saw at school, she asked to watch it at home.
I didn't want to agree to this at first because we were supposed to be going swimming. The local pool, however, was closed and so as a consolation prize, I agreed to her request. That said, I had to go on a ridiculous search of every streaming service imaginable until I eventually tracked it down.
When we watched the show, I confess I laughed at the gags. I won't deny it though, some of the characters were ridiculous stereotypes and Will Smith's acting was, ahem, questionable. This may well be why I didn't like it when I was younger.
I am a confirmed Swifty
Of course, Fresh Prince of Bel Air is just one guilty pleasure. The children have also introduced me to the joys of Taylor Swift.
My (so-called) taste in music is diverse. I will listen to everything from reggae and jazz to thrash metal and electronica. I would never have considered listening to Swift. There's a bit too much fascination in the media, no doubt manufactured, about her boyfriend(s). Her appearance is a bit too perfect and there was all that fuss about #TheSquad.
Only thing is, it's not quite that simple. There's no question that she's an incredibly talented multi-instrumentalist, a great performer and an absolute first-rate lyricist. Being a writer myself, it's her skills as a lyricist that really stand out for me and I'd rather my kids were listening to Taylor Swift that Little Mix. Anyway, we'll move on shall we?
The wonder of the onesie
My kids have introduced me to the Wonder of the Onsie. No, no, no, I do not own a onsie myself and I have never worn one. The onesie is, frankly, a shocking garment.
My kids, however, love them. They are so useful when I take the kids swimming. They just change into their onesie once they're out of the pool and have a bath or shower at home. I'll summarise by saying onesies are great for kids, not for grown-ups and as a parent, they are a wonderful labour saving garment.
Swimming
Talking of swimming, it's is an activity I avoided like a plague once I'd left school. The water is just so germ ridden and filthy.
My kids, however, love swimming and so I grin and bear it. Over time, and it has taken a lot of time, I have come round to swimming myself and even enjoy it.
Just don't ever expect me to put my face in the water. No way, absolutely no way.
Animated films
In my pre-fatherhood days, I simply wouldn't watch a film that was animated. They just didn't appeal at all.
How life has changed! I suspect 90% of films I watch these days are animated. Big Hero 6, Zootropolis, Trolls, Frozen (remember Frozen?), the Despicable Me films, yeah I have seen them all. What's more, I enjoy most of them!
What are your guilty pleasures?
Those are a few of the guilty pleasures I now enjoy as a father. How about you? Are you a onesie loving mum or dad? Perhpas you love Justin Beiber? Maybe you're into, dare I say it Katy Perry? Go on, leave a comment below explaining what pleasures you have come to enjoy now you have kids.
Post shared via #ThatFridayLinky hosted by the Diydaddy blog.