Tell your daughter she could become an engineer and she may not be all that interested. Tell your daughter she can become an engineering Super Hero, and you'll probably grab her attention. This is the approach being taken by the #MoreHeroesNeeded campaign, which wants to see a more diverse workforce in the engineering sector.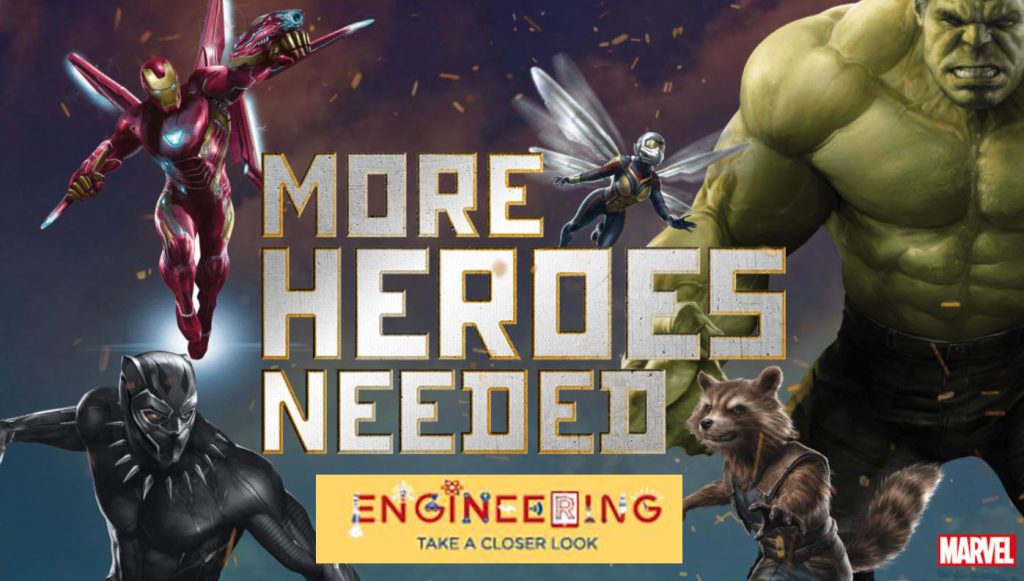 More diversity required
Okay, let me make clear that nobody's daughter will develop the ability to fire laser beams out of their eyes or start flying. By taking a fun, online aptitude test, however, they will hopefully be encouraged to consider a career in engineering and understand that there are many different sorts of engineer, from electrical and structural engineers to computer and mechanical engineers.
There is a very real issue to address. Did you know the engineering's workforce is 88% male and 92% white? Statistics like that are very worrying, but initiatives such as #MoreHeroesNeeded will hopefully go some way to address this imbalance.
#MoreHeroesNeeded
Recognising there is an issue to address, the Government has teamed up with Marvel, the publishing force behind: Spider-Man, Hulk, Storm and Captain Marvel (the first two being male, the second two being female). The two have created the aptitude test which involves answering a series of questions about your character, plus undertaking some problem-solving tasks.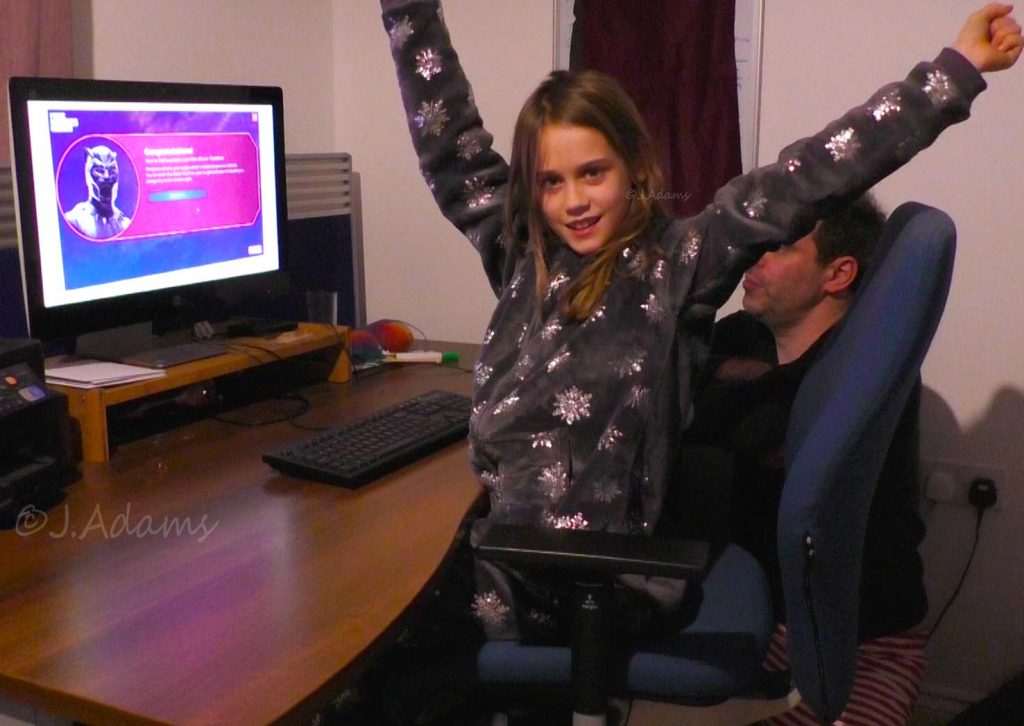 Having answered questions about your favourite school subjects and completed the tasks, you are given a Super Hero persona.
Before letting my daughter loose on the test, I couldn't resist having a go myself. I'm delighted to say I completed all the problem-solving tests in record time and I was give the persona of The Wasp.
Having tried it myself, Helen, my nine-year-old, had a go. I made a short video as she completed the test and you can watch it by clicking on the image below.
Once you've completed the test, you have the option of following a link to find out about real engineering Super Heroes who explore the oceans or build systems that provide clean water to villages in remote parts of the world.
The Year of Engineering website also features activities you can do with your children to inspire an interest in engineering, such as building a mini greenhouse. There's also a calendar of engineering-focused events you can attend plus resources for schools.
Why Marvel?
I was slightly perplexed at the idea of the Government teaming up with Marvel. In truth, it's a genius tie-up.
The campaign is addressing issues highlighted in research showing that children are at their most curious between the ages of seven and eleven. When they hit their teens, this curiosity can fade and kids rule themselves out of studying science, technology, engineering and mathematics (STEM subjects).
Needless to say, the Marvel Super Heroes appeal to this age group. It's a great way to encourage children to think positively about STEM subjects and engineering and keep that positivity alive.
Be a Super Hero yourself
The aptitude test is great fun. You can take part by following this link.
Please do have a go yourself and see if you can also complete the tasks in record time. Do also get your children to do it. Who knows, it might be enough to get them to take up engineering as a career.
If you and your children undertake the test, please do leave a comment below telling me what superhero you all were.
Disclosure: This article was commissioned by Marvel.
Interested in this blog post? Well have a read of these...