As a former journalist, I'm always fascinated to see what other hacks get up to when they move on and change career direction. Singer and songwriter Jessie Ware is a shining example of someone who left the trade behind and found success elsewhere.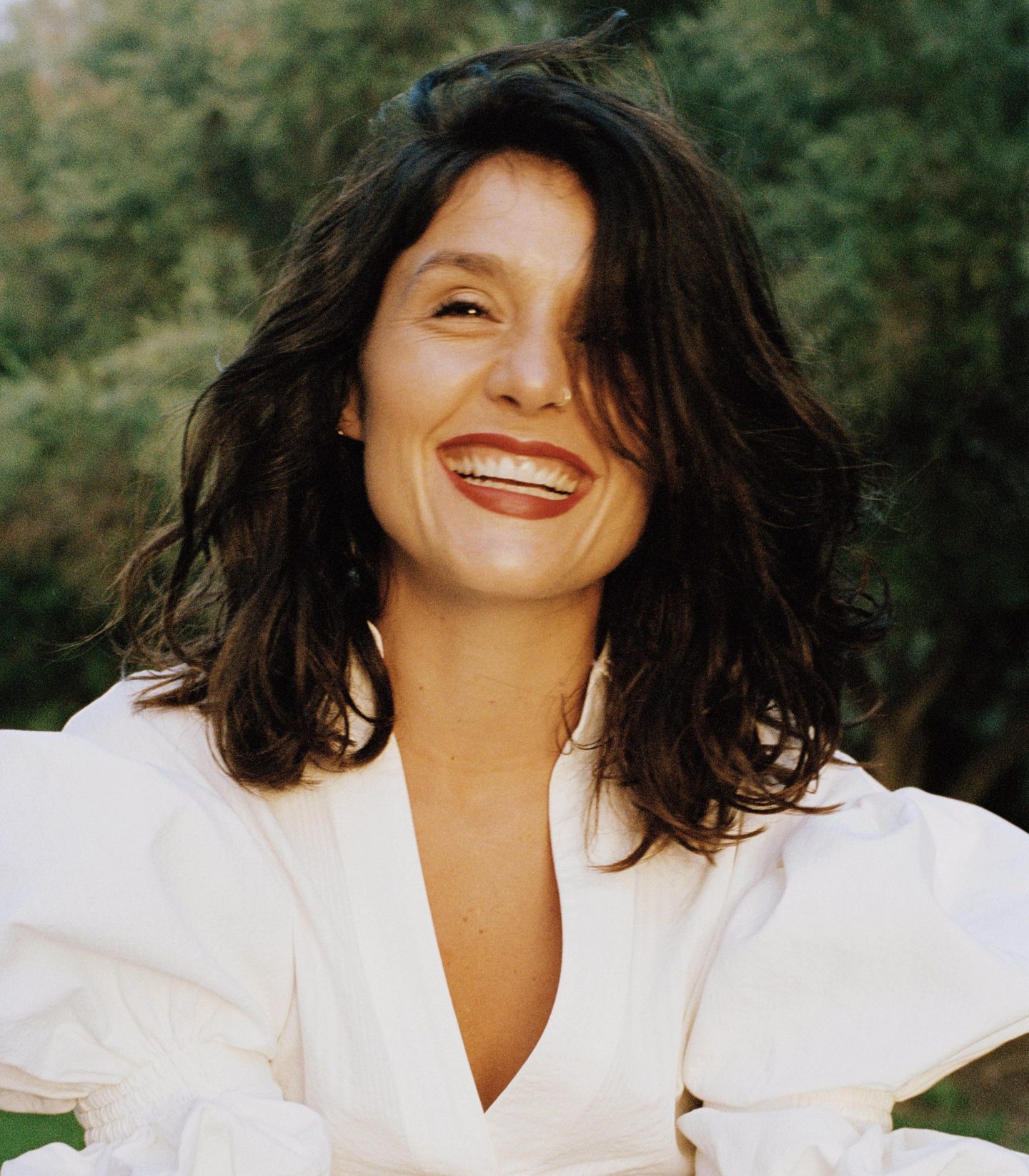 The Selfish Love singer worked at the Jewish Chronicle and Daily Mirror before going on to forge a career in music. It's a career that has seen her work with musicians including Ed Sheeran and Disclosure, to name but two. Along the way, she has been nominated for numerous MOBO, BRIT and Mercury awards.
Aside from music, Ware also records a podcast with her mum called Table Manners that's dedicated to conversation and food (in that order). She's also a UNICEF ambassador and inspired by her two young children, Ware recently launched a children's clothing line called Anyware.
There's so much going on in Jessie Ware's world the mind boggles at how she manages to fit it all in! I was delighted to speak to her about her family and the various aspects of her work. I hope you enjoy what she had to say.

Jessie, can you please introduce yourself and tell us a bit about your family?
I'm a singer from South London currently making my fourth studio record. I have two children, one is nearly three and the other one is pretty new, five months. I started a podcast called Table Manners a couple of years ago that I make with my mother and launched a kidswear brand with the designer George Reddings this year called Anyware.
Let me get right in with a music question. It's been a couple of years since you release your last album, Glasshouse. When can we expect some new music?
I have just returned back to the studio over the last couple of weeks actually and have written nearly all of the new record. I started making it before I got pregnant and then worked up until the end of my pregnancy then had a couple months off. It's going really well, it's exciting!
I believe you were heavily pregnant when you recorded Glasshouse. Is this a course of action you would recommend? When I was younger I spent a lot of time in recording studios and I found them stuffy, warm and stale, hardly ideal when you're carrying a baby!
Us women are made of strong stuff… and to be honest the studios were well fancy and being pregnant you are usually treated like a queen.
You have worked with some amazing people including Ed Sheeran, Disclosure, Benny Blanco and so on. Do you find working with such a diverse range of musicians, producers and writers forces you to change your approach and keep your music fresh?
I rely on collaboration in every field; music, Anyware, my podcast. It is so important to me. I love it. It's always so brilliant to have the opportunity to work with new people, George Reddings being one of them, I've learnt so much.
Can you talk a bit about your work with UNICEF? It sounds to me like an amazing role, but one that must be emotionally tough?
It is, but it's so important to me. I will never forget a Rohingya mother I met who watched her husband and son die by the same bullet as they ran with their other two children to escape the military into the forest to hide. She couldn't hold her baby again, she couldn't say goodbye, she had to keep running for survival with her other children.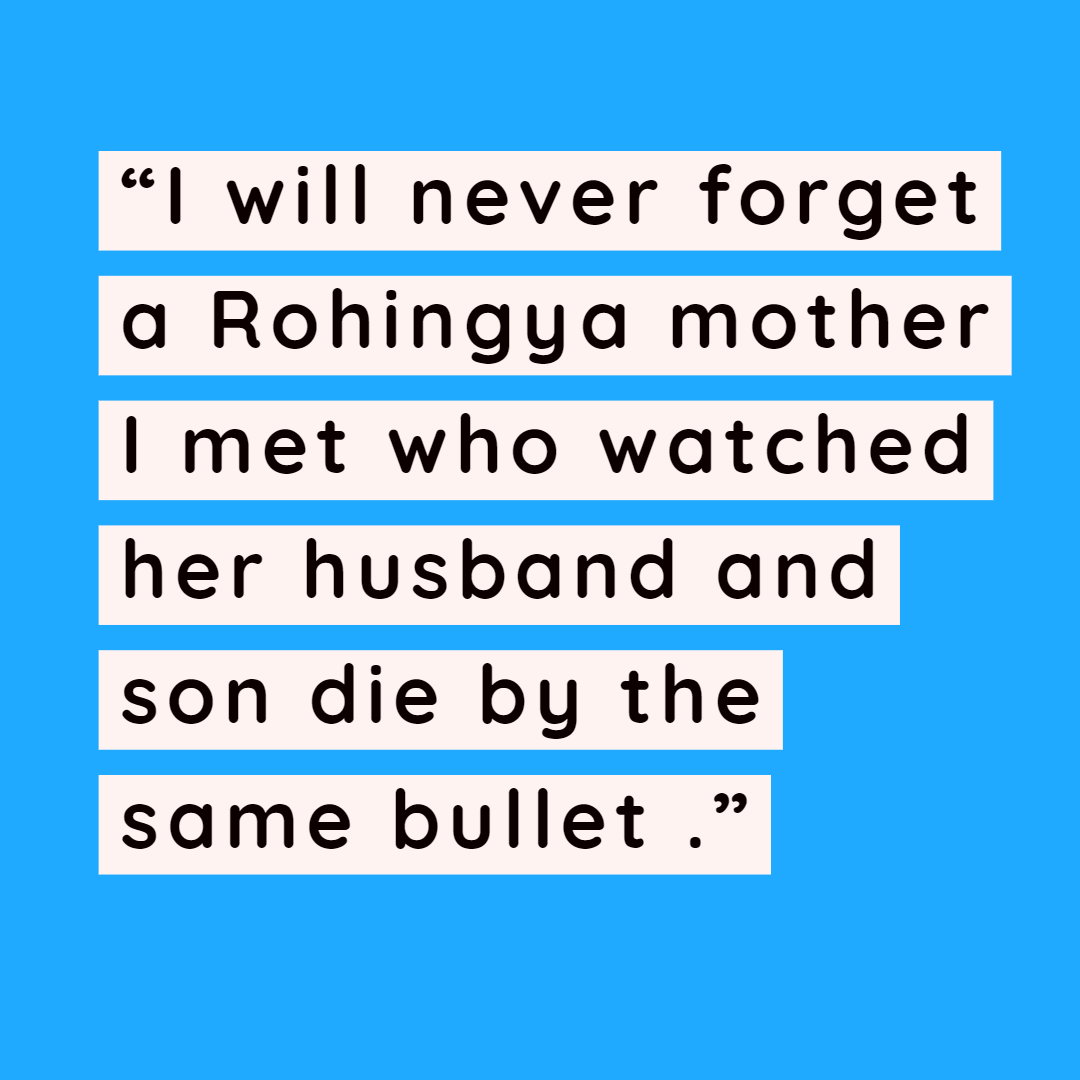 I've often wondered how musicians with young children handle childcare. (Be they male or female). It must present some challenges for you and your husband Sam.
I definitely think it takes a village. I have an amazingly supportive family and a brilliant nanny who make it possible. My job is so all over the place in terms of a schedule and varies week to week. Sometimes it certainly feels like I'm spinning too many plates but somehow it always works out.
You recently launched a clothing line for children called Anyware. Where did the inspiration for this come from?
I've always loved clothes and it just became far more fun when I became a mum, but over time I noticed how much I had bought for my daughter that she had already grown out of and I want to build a collection that would challenge the over-buying we all do and that I have totally been a perpetrator of. Then I met George and it all fell into place (That's George Reddings, who was also behind the Little Bird by Jools Oliver range at Mothercare). Between us, I think we've come up with something really special.
I've taken a look at the range and you seem to have stuck away from the stereotypical pink for girls and blue for boys. Was this a conscious decision?
Absoutely, we wanted the collection to be gender equal as children should be free from stereotypes and wear whatever style and colour they like. And seasonless style was important to us as we wanted people to buy an item from our launch collection which can be teamed up with something from our latest collection which came out in June, so you get more wear out of the items you buy.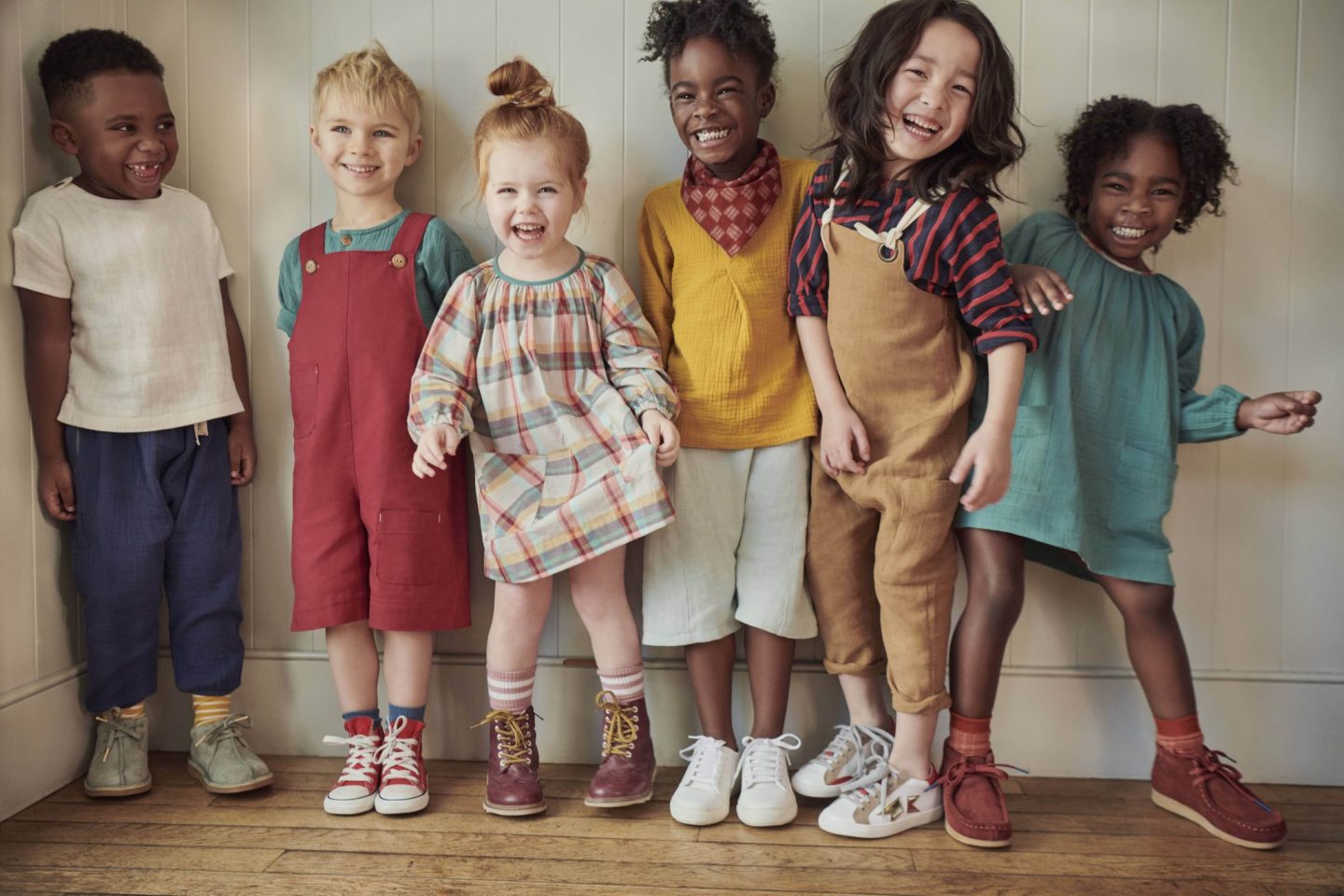 You say the clothes will grow with your children. What exactly did you mean by that?
We wanted something that would last but that you could wear for longer. People are over-buying and we have to change the way we think about clothes, especially for our children. We wanted something that would last but that you could wear for longer. Better design, better fabrics, something that would age well and be able to be handed down. Everything is adaptable and the shapes are wider and boxier, so the fit changes as the child grows.
Where are the clothes available from?
We have a great e-commerce website where people can shop the range.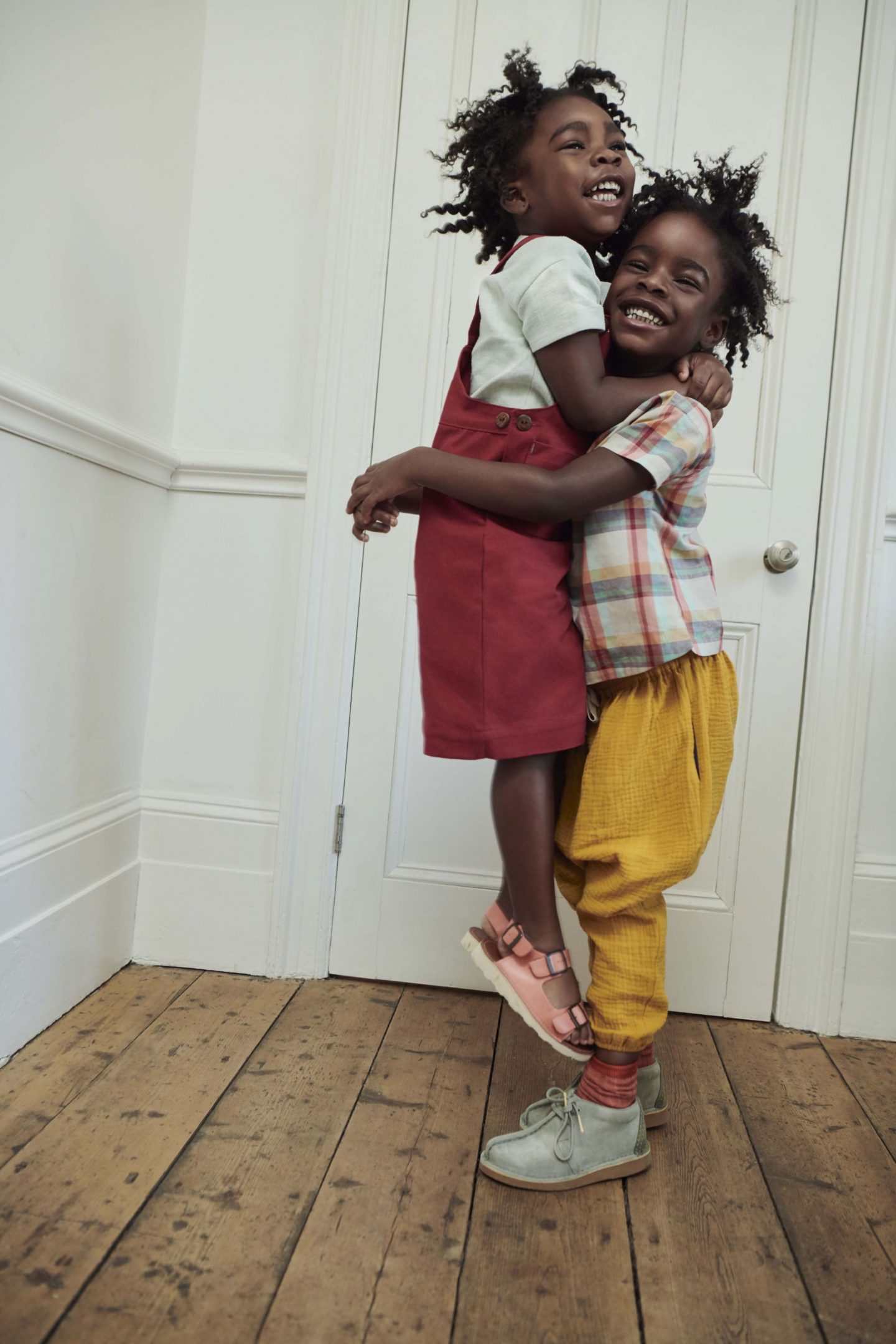 Let's talk about your podcast Table Manners, something you record with you mum Lennie. I know you've recorded several series already, but how did the podcast come about?
My good friend suggested I start one seeing as people always seem to confide in me. I didn't want it to be music focussed and thought what better ice breaker when meeting a stranger than my mum giving them a home-cooked meal. As the series have progressed, I seem to be doing more of the cooking to be honest, and my mum is the star of the show. It's been such a perfect thing for me to do to remind me that although music is my first job and love, I can still explore different avenues and have fun. It's also made me fall back in love with making music again, so it's been a wonderful remedy.
You've featured some very impressive guests such as Nenah Cherry, Sandi Toksvig, Sadiq Khan and so on. Have you a favourite episode or episodes?
Ah we have had so many. Stacey Dooley was one of my favourite surprises, we didn't stop laughing with Alan Carr and I felt utterly inspired by Sandi Toksvig (Editor's note: I thoroughly recommend listening to the Ed Sheeran episode where they discuss the finer details of eating kebabs and having Heinz tomato soup for Sunday lunch).
I believe you have a Jessie Ware cookbook coming out next year. Can you tell us a bit more about what to expect?
Yes, we are currently shooting all the food which is making my fridge delightful with all the leftovers. It's a cookbook that stems from the meals we have cooked on the podcast, plus many more. There are recipes that have been with me since my childhood, family favourites, meals that spark a memory. It's been such a pleasure to write it.
What else does the future hold for Jessie Ware? Anything else you have in the pipeline you can talk about?
I'm spending as much time as I can on Anyware and sharing the brand message. I hope everyone loves the clothes as much as I do!
We also have lots of family trips planned for the holidays. Oh…and recording the podcast, writing a book and finishing off the new record! So quite a lot is on the cards.
Where can people find out more information about your music and podcast?
You can listen on or download Table Manners from Apple Music, the BBC Sounds app and the acast website. For my music and other work, go to my website.
Interested in this blog post? Well have a read of these...