I've recently spent a lot of time focusing on the technical aspects of my photography. Very often, however, the subject matter is the crucial element of the image and that's what I have concentrated on with this example of ice photography.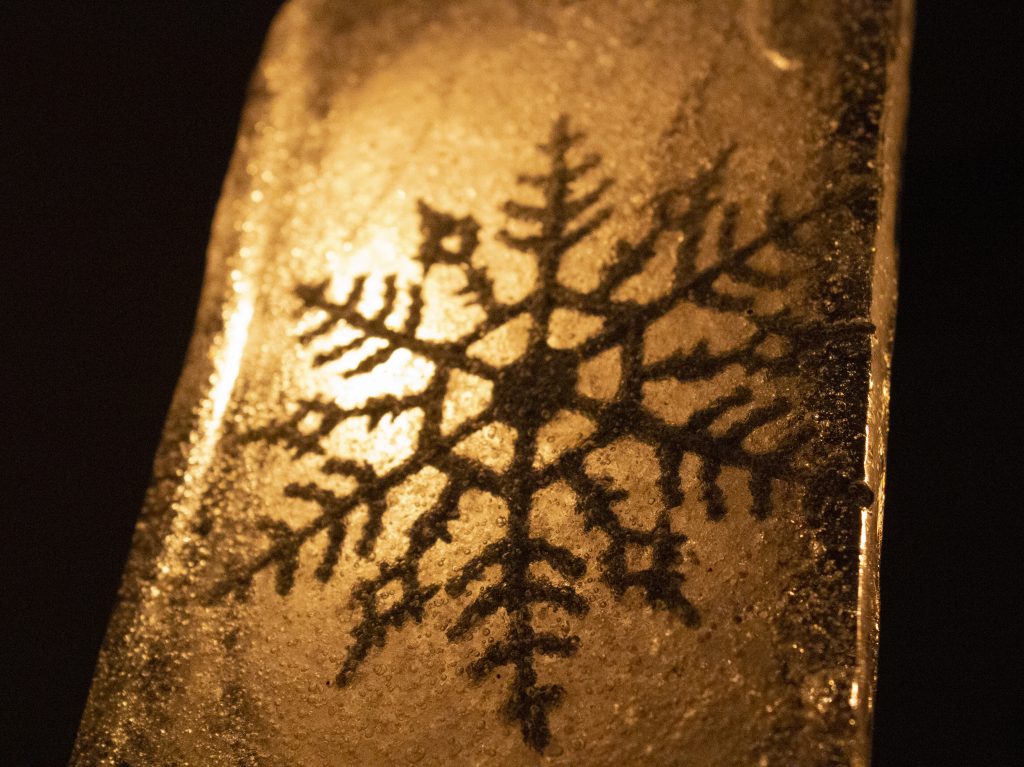 When it comes to photographing ice, there's a classic shot many photographers take, and that's a flower frozen in a block of ice. I decided to go for something a bit more seasonal and froze a Christmas decoration. The image was taken in a dark room and back-lit by a candle, hence the distinctive glow.
As you can possibly imagine, my kids were totally confused by the fact I was placing Christmas decorations in the freezer. My wife, meanwhile, didn't even question what I was up to, clearly demonstrating that she has been married to me long enough to accept my eccentricities!
Taking an image like this is very simple, but it does take time because you have to freeze the water in two or three layers. Here 's what you do:
Choose an item to freeze.
Freeze half a centimetre of water in a container. One frozen, place your item on top of the ice, pour on a few milimetres of water and freeze again. Repeat until it is completely covered (if you try freezing in one go, your subject is likely to either sink to the bottom or float to the top).
When rock solid, you will probably find the ice is opaque. The trick is to leave it for 20 minutes or so, by which point it should be transparent or near-transparent and ready for photographing.
You're now ready to take pictures so go and experiment. It being Christmas, one of my daughters' Christingles was in the room so I turned off all the lights, lit the candle and placed it behind the block of ice. This is what's given it that distinctive yellow glow.
As for camera settings, I took a number of pictures in close up mode that were perfectly good. This particular image, however, was taken in manual mode with a shutter speed of 1/100sec, aperture set to f7.1 and ISO set to 6400.
On seeing the final picture, my eldest daughter, Helen, took one look at it and said simply "black and white." At her suggestion, here's a black and white version of the same image.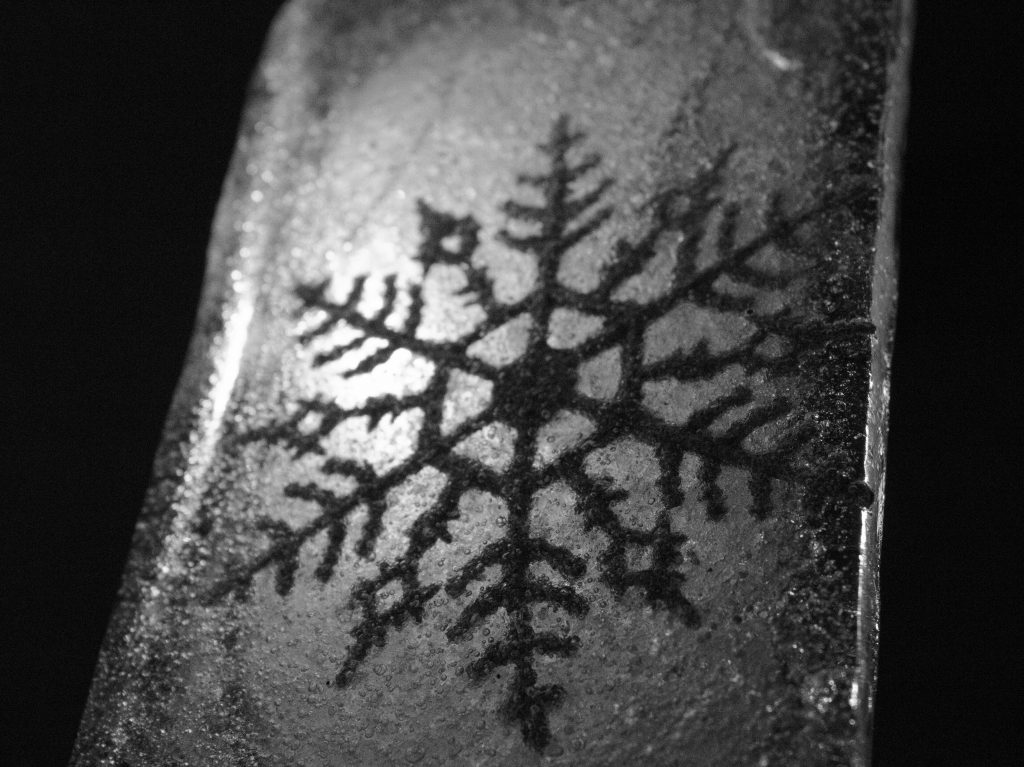 I hope you like these images and these tutorial-style blog posts. I am thinking of moving to this style of blog post when I produce photographic features in future. I'd be interested to know if you like that proposal so do please leave a comment below.
I'd also love to know if you like the images. If you try it for yourself, do let me know how you get on.
I shall be adding this post to the brilliant #MySundayphoto linky which you will find on the Photalife blog. Do pay the linky a visit. I've been participating in the linky for some time now and it closes next week so go and pay a visit while you still can.
Interested in this blog post? Well have a read of these...