Technology is a funny old thing. On the one hand it has empowered many, many people to work flexibly and fit economic activity around family life. As the recent 2020 Modern Families Index shows, however, technology has also blurred the lines between work and family life. Many working parents are 'always on' and this is having a detrimental impact on the family.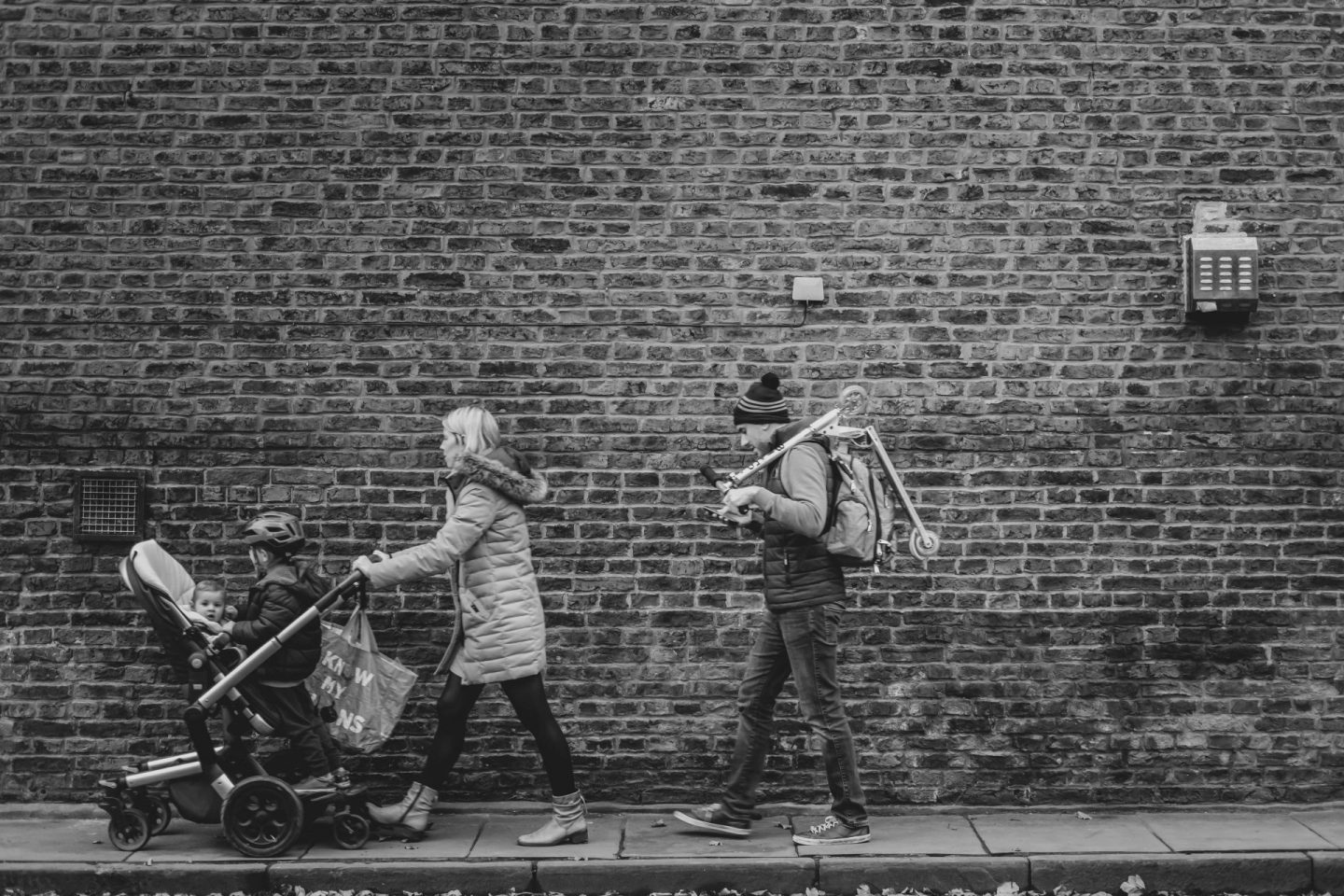 The Index's findings, came as no surprise to me. To be honest, I somehow doubt they'll come as a surprise to anyone with a job.
I'm sure we've all seen mums or dads at parks and playgrounds, half-focused on their children, half-focused on their mobile phone, either taking business calls or responding to emails and WhatsApp messages. While we've all been released from the workplace, it seems our work goes everywhere with us.
It's a steady trend I've witnessed over recent years. I say "recent years" but I can probably trace it back to when I was given my first work Blackberry about 15 years ago, long before I became a father.
My team and I would often message each other in the evenings or weekends using our Blackberry phones. From there I can plot a steady slide as tech has become ever more invasive in every aspect of our lives.
Not long before I left full-time employment (eventually becoming a stay at home dad) I was told that if I took on a certain role, it would be expected of me to do a full day's work and then to log-in from home in the evenings for an hour or two. This, it turned out, was just the done thing.

2020 Modern Families Index findings
Anyway, let me tell you a bit more about the 2020 Modern Families Index and its findings. It's an annual survey put together by the charity Working Families along with childcare provider Bright Horizons. A total of 3,000 parents were quizzed on behalf of Working Families, which is a UK-based charity that seeks to promote good work / life balance.
It's main findings were as follows:
Almost 60% of working parents (58%) are working extra, unpaid hours
Nearly half of working parents (48%) say working from home has increased their workload
Nearly half of working parents (44%) feel compelled to dip into work in the evenings
Parents in "work mode" at home complain of negative impacts on children and relationships
Over a third of working parents have faked illness to meet family obligations
Good news regarding attitudes to flexible working
While the impact of technology encroaching on family life is a real concern, there were some very positive trends to report in this year's index. For instance, over half of parents said their employer cares about work life balance, up from 42% in 2015.
The desire to work flexibly among millennials was noteworthy. While 55% of parents overall said they were working flexibly, this grew to 62% among millennials.
This is a trend I first saw highlighted in the Millennial Dad at Work report that was published last year by fatherhood website DaddiLife. It shows there's a definite trend that employers need to be aware of. Millennials simply expect to work flexibly so if you're going to retain their talent, flexible working will need to become the norm.
Just to prove the point further, only 51% of those aged between 36 and 55 said they were working flexibly. The Modern Families Index states this is because employers are ignoring this age group's need to lead fulfilled family lives.
I would question this. I wonder if that age group still sees flexible working as a luxury and so is reluctant to ask to work this way.
Work and home life aspirations are de-gendering
I was particularly interested to read what the Index had to say about the de-gendering of traditional roles. That said, there is a gap between what couples aspire to achieve and what they are actually achieving.
Working Families found that a similar percentage of mums and dads are striving for better work life balance by downshifting to less stressful jobs or reducing work hours. This is especially prevalent among millennials (interestingly the Millennial Dad at Work report found similar).
The Index found that a third of parents are sharing childcare equally and most of them are choosing to do so. However, it does cite other research showing that women do on average 26 hours of unpaid care work and housework a week whereas men do 16 hours.
At first glance, that may seem desperately unfair but the amount of domestic work done by men has been increasing since the 1970s and back then, men, on average, spent only 15 minutes a day on these tasks. There's more to do on this front, but let's at least acknowledge it's a continuing trend.
Final thoughts
I always find the Modern Families Index interesting reading. Working Families does great work in this area and two things stand out for me from this report.
As someone who has been both a stay at home dad and work at home dad, I am glad to see the de-gendering trend continues. It's also great to see the millennials have embraced de-gendering and simply expect to be able to strike a balance between work and family life.
Likewise, however, the impact of technology does worry me. I sometimes look at my children and wonder what the future holds for them. The idea of a nine to five job is rapidly going up in smoke and I don't think that's a bad thing, but how will future generations cope with this 'always on' culture? I think this is going to be the battle my children face and as a father, I think I have to prepare them for it and ensure they are not constantly wired and appreciate the value of switching off.
Interested in this blog post? Well have a read of these...