There are many ways to work flexibly. Asked to describe her organisation's approach to ensuring employees have a good work / life balance, Hero Brown, publisher of the Muddy Stilettos website, said: "No assembly is ever missed." Brown's staff generally work from home on Fridays and are rarely in the office after school run 'o clock in the afternoons. This is exactly the kind of example the Women's Business Council is seeking to highlight as part of its #100WaysToWorkFlexibly campaign.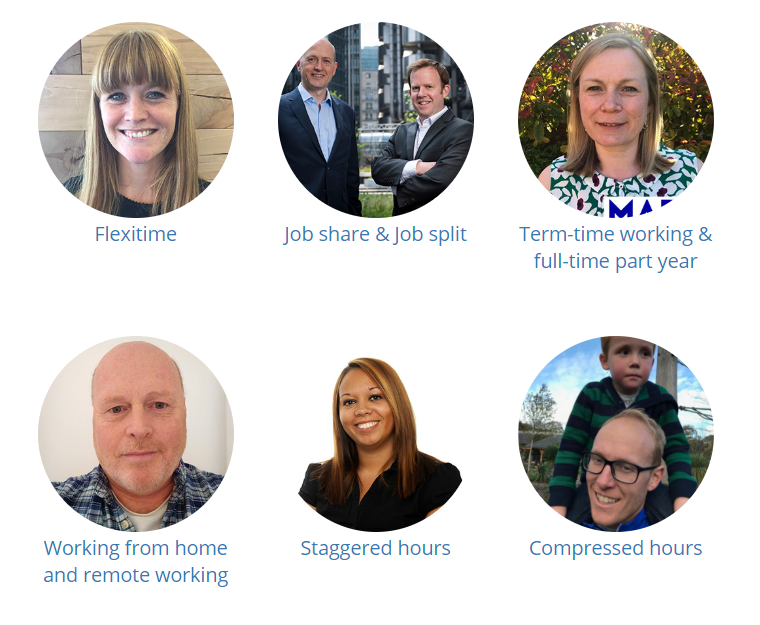 Brown's approach may sound restrictive, but her website has grown from a small blog focusing on rural living in Oxfordshire and Buckinghamshire, to a multi-award winning website with a presence in 21 counties. It demonstrates that flexible working can work for both employees and businesses.
I was fortunate to attend the launch of #100WaysToWorkFlexibly. Put very simply, it's a selection of 100 real-life case studies of individuals who work flexibly in some way. It's been created in partnership with the Government Equalities Office to demonstrate the many different options available when trying to meet a flexible working request.
The individuals who have told their stories come from many different backgrounds. Some work part-time, some work term-time only, some work in job shares and the majority have caring responsibilities (often young families). Others, meanwhile, are pursuing other interests in addition to paid employment.
I don't mind admitting I was very skeptical about #100WaysToWorkFlexibly when I first read about it. I was suspicious that its focus would be solely on encouraging women to work flexibly. As a man who left the workforce because he couldn't balance fatherhood and employment, I often find there's a big focus on helping mums stay in work but not enough recognition that dads also want flexible working options.
Having attended the launch, which took place among Banksy and Damian Hirst artworks at the London headquarters of Freuds PR agency, I have to concede my concerns were misplaced. The Women's Business Council has done something incredibly interesting,
It has sourced many inspiring examples of how men and women have found ways to work flexibly. It was mentioned at the launch how the Council had tried to source equal numbers of men and women. I counted 55 case studies featuring women and 45 featuring men so it is a relatively even split (although some case studies do appear on the list more than once).
#100WaysToWorkFlexibly
The range of flexible working options highlighted as part of the campaign is very varied. Here are a few of them, but please do visit the Women's Business Council website and have a look for yourself.
Neil Alexander is works in technology at the Royal Bank of Scotland. He works compressed hours, working nine days each fortnight and two of them he works from home. This enables him to spend more time with his two young children and undertake the nursery run along with his wife.
Rachel Bridges works as a radiographer for Allied healthcare Professionals. She works part-time, three days a week. This enables her and her husband to plan childcare but she is building up to full-time hours as her children will soon be starting at school.
Joe Maher's case study is particularly interesting. Maher works for IHG Europe as a Talent Acquisition Manager. He has a second career, however as a professional showjumper. He is able to balance the two using a mix of remote and home working.
Sara Abbonzio provides an example of someone who works annulised or term-time hours. Abbonzio works in the Cabinet Office, but there are two weeks every year she does not work. Her partner works similar hours and this provides them the flexibility to arrange childcare over the school summer break.
I was also delighted to see two case studies that I am very familiar with. One of them was Will McDonald and Sam White who job-share a director level job at the insurer Aviva. The other was Jonathan Aspinwall who job-shares the Deputy Editor role at BBC Breakfast. All of these individuals have featured on Dadbloguk when I've written about flexible working in the past. It was great to seem their stories being told again as part of the #100WaysToWorkFlexibly campaign.
Support for employers and employees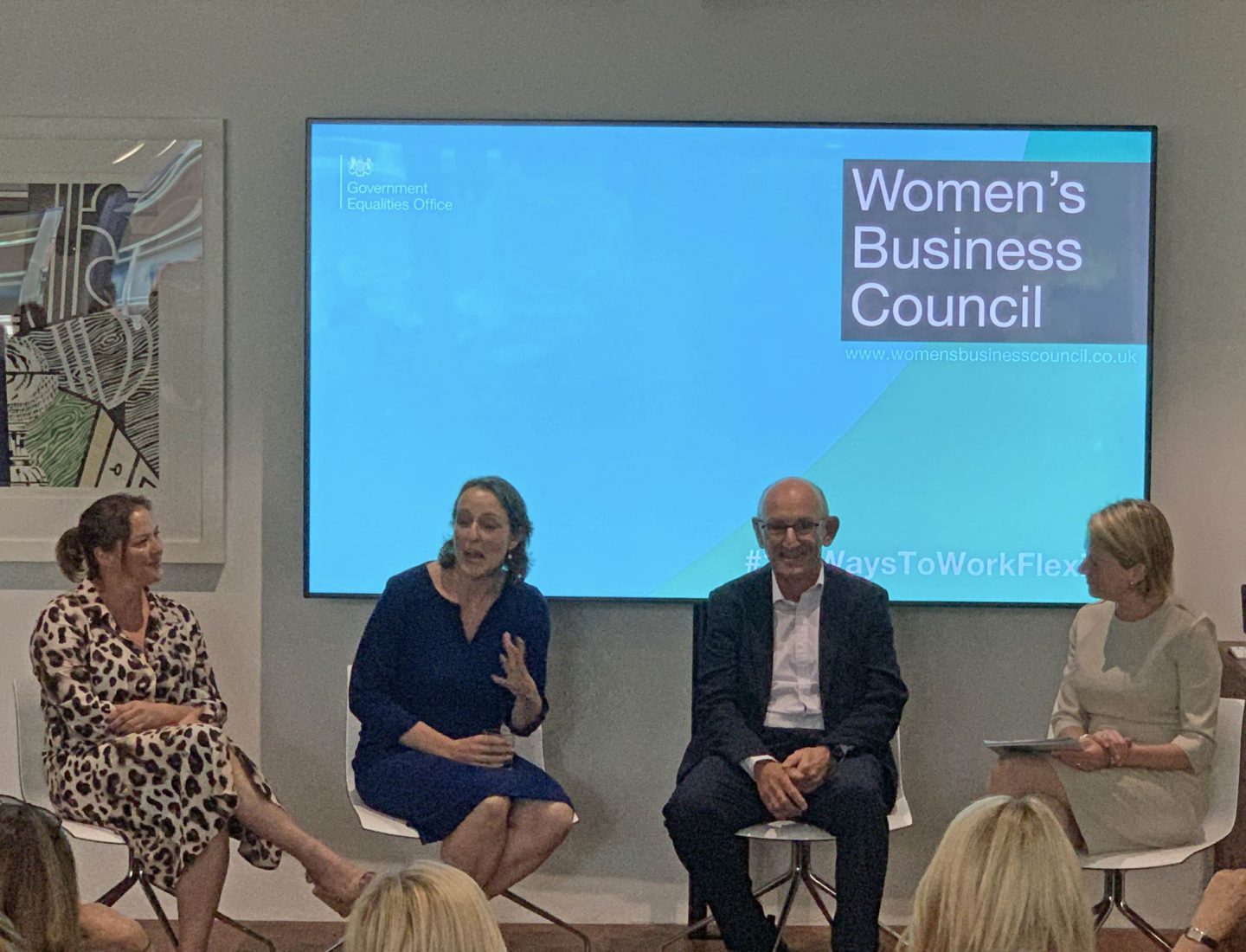 The launch event featured a question and answer panel session. It was chaired by the Women's Business Council's newly appointed Chair Fiona Dawson. Other panel members included Roger Whiteside, the Chief Executive of Greggs, Hilary Saunders of the Government Equalities Office and Hero Brown.
Two things came through loud and clear from the panel discussion. Firstly, the entire panel agreed Flexible working is good for staff and the businesses that employ them. The panel agreed flexible working is good for staff retention and loyalty and that we live in a world where rigid nine to five working hours are becoming a thing of the past.
Second, businesses want to offer flexible working to staff, but they don't always know how to go about it. The aim of #100WaysToWorkFlexibly is to show the many different ways people can be employed on a flexible basis.
Will this lead to change?
I am noticing a lot of public discussion and debate about flexible working and working practices. Employers seem to be recognising that flexible working is an important way to retain staff.
As a society, we're increasingly expecting men to play a greater role in their children's lives while women are often choosing to continue careers and work outside of the family home.
Something has to give. The case studies highlighted in #100WaysToWorkFlexibly demonstrate the many ways flexible working can be achieved. I hope employers take note and staff who wish to work flexibly may be inspired by these case studies and ask to work flexibly themselves.
If you work flexibly, how do you do it? Do you work for yourself, do you work part-time or annulised or compressed hours? Maybe you have asked to work flexibly but had your request turned down. Whatever your story, do leave a comment below because this is an important subject that should be discusse.
Interested in this blog post? Well have a read of these...