Just last night I had to deal with lights, noise and excited children. No, I wasn't collecting my kids from a school disco, they were simply very excited to be playing with a couple of projector lights from Moredig. Better still, Dadbloguk readers can use a code to get money off the lights (details below).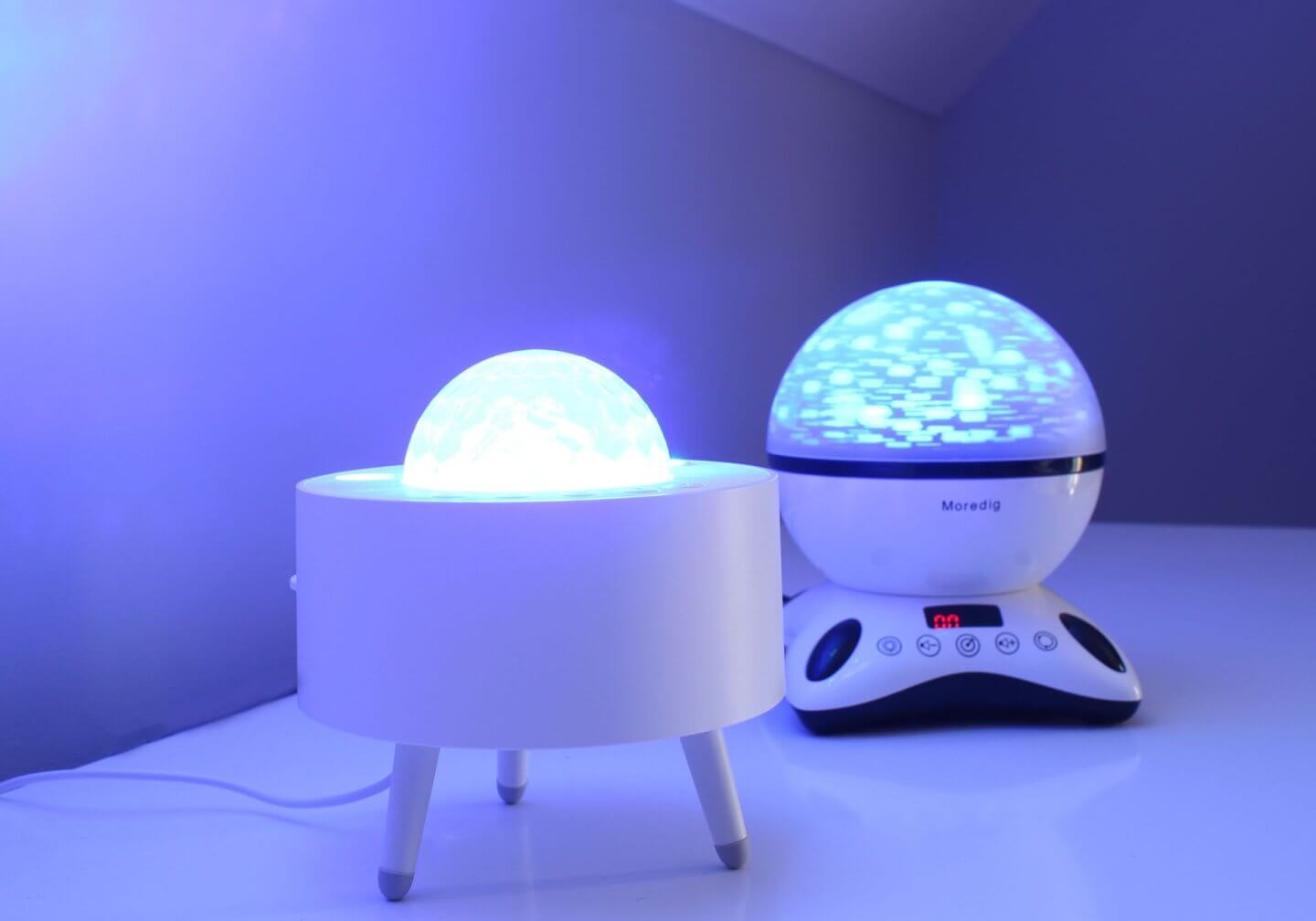 In fact, I was very surprised at just how excited Izzy and Helen were at seeing these lights. I thought they might be a little bit old but for the lights but no, they absolutely love them.
The basics
Helen and Izzy were sent two lamps from Moredig (amazon), white-noise Galaxy projector, and night light projector. I would say the white-noise Galaxy projector is better for older children. Sure enough Helen, who is 13, was more taken by this one.
It projects a variety of planet-themed images onto walls and ceilings. You have a choice of nine different planets, along with the option of playing rainforest or beach sounds (or no sound at all).
It also comes with a remote control so you can turn lights off from afar if you have to. If you're looking to settle kids at bedtime, the light has a timer so it will automatically turn itself off after a while.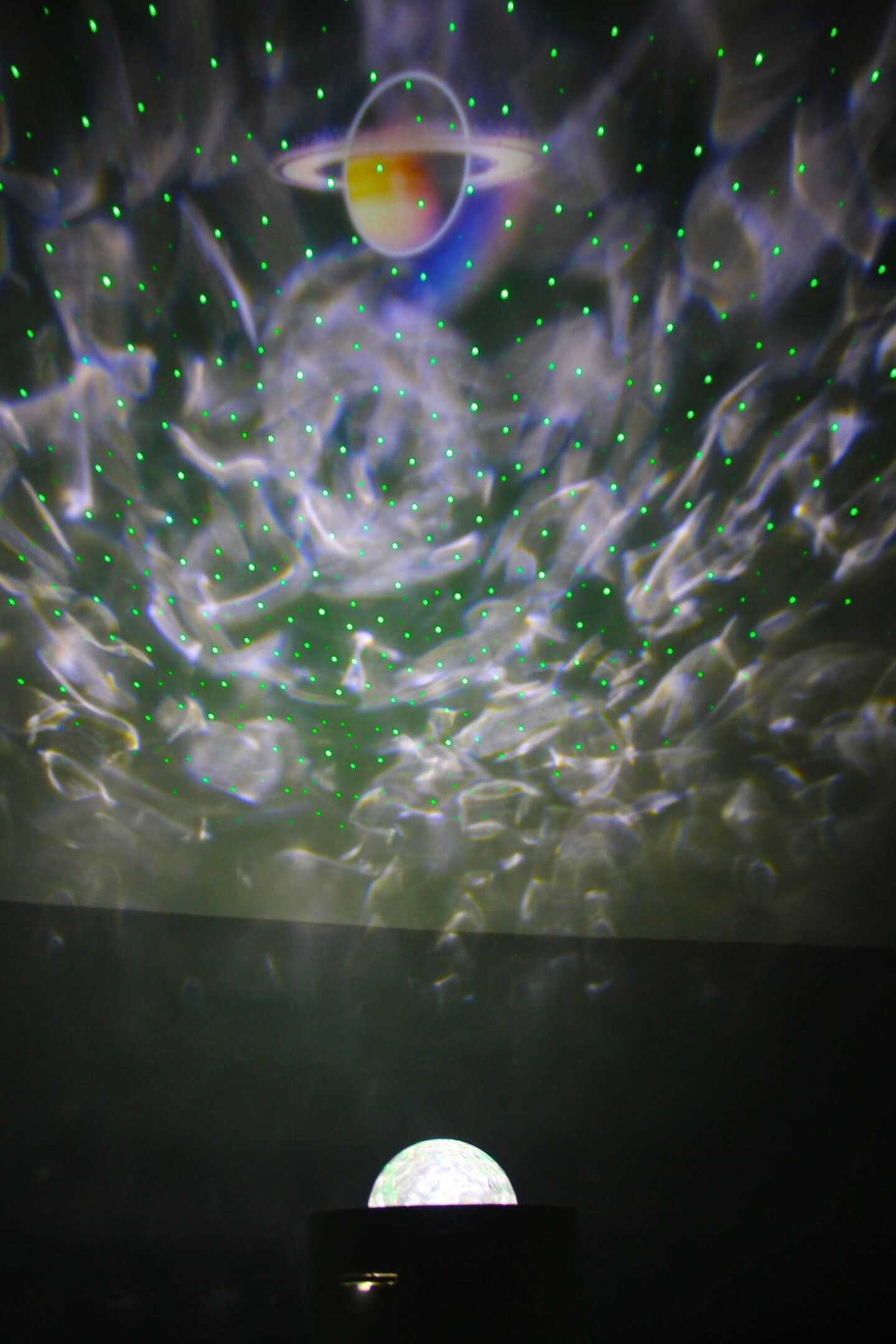 Of course it's not just about creating a calm environment. You can use the Bluetooth and 'sound activated flicker mode' to turn the light into disco or party lights. The lights will flicker to the rhythm of any music that's playing, helping create an upbeat atmosphere.
The rotation night light projector lamp projects either animal or space-themed shapes on to walls and ceilings. It has a flashing light mode, plays music and also has a timer.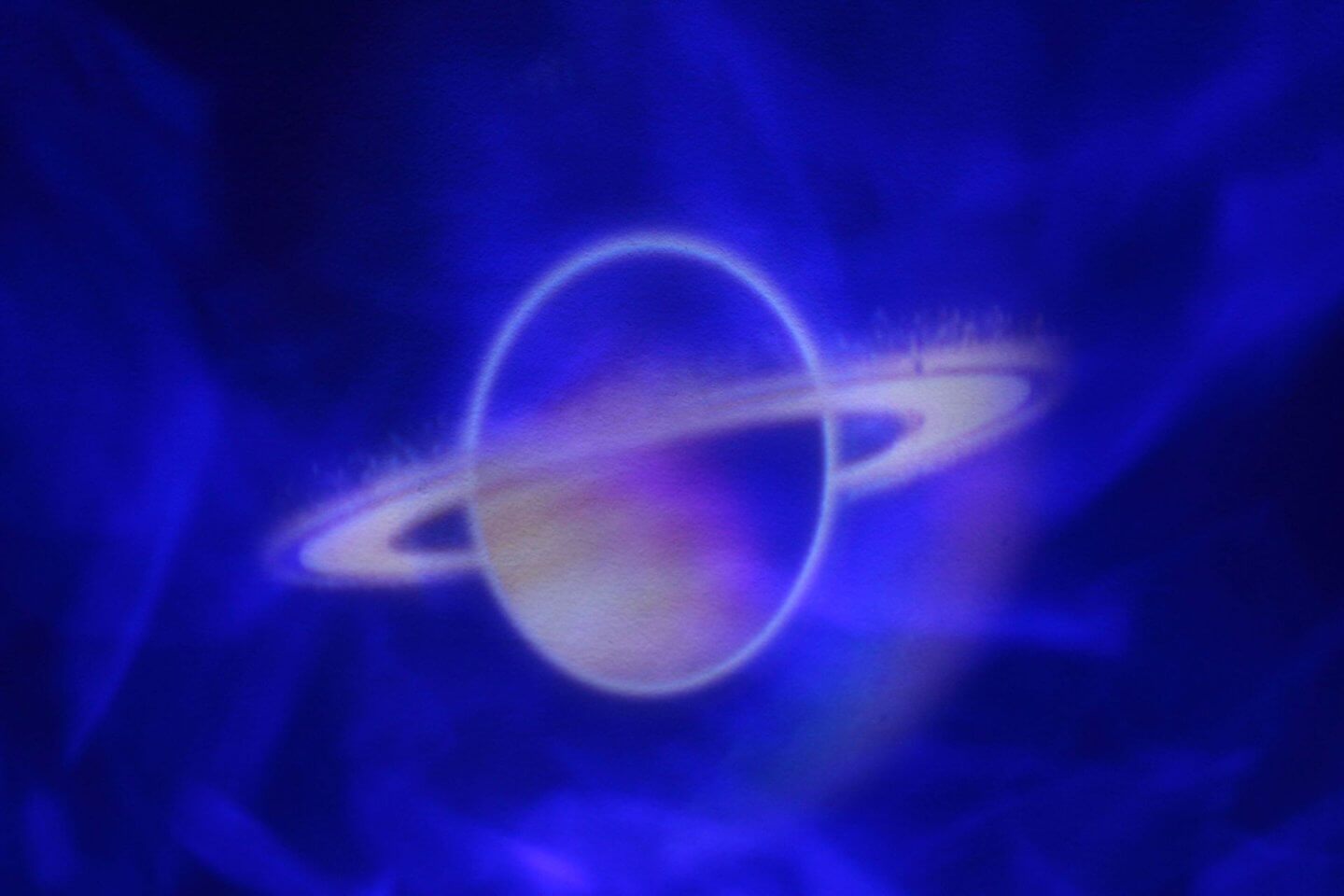 The pictures it projects are clearly aimed at a younger audience. As opposed to sitting on legs like the white-noise galaxy projector, it sits flat on whatever surface you place it on. Again, I think this is another design feature that makes it more appropriate for younger users.
As I said at the start of this post, my kids were really excited by these lights. They've spent ages playing with them.
I have noticed that Izzy has placed her projector light next to her bed. Helen, meanwhile, has been using her light to help her concentrate while she has been doing homework.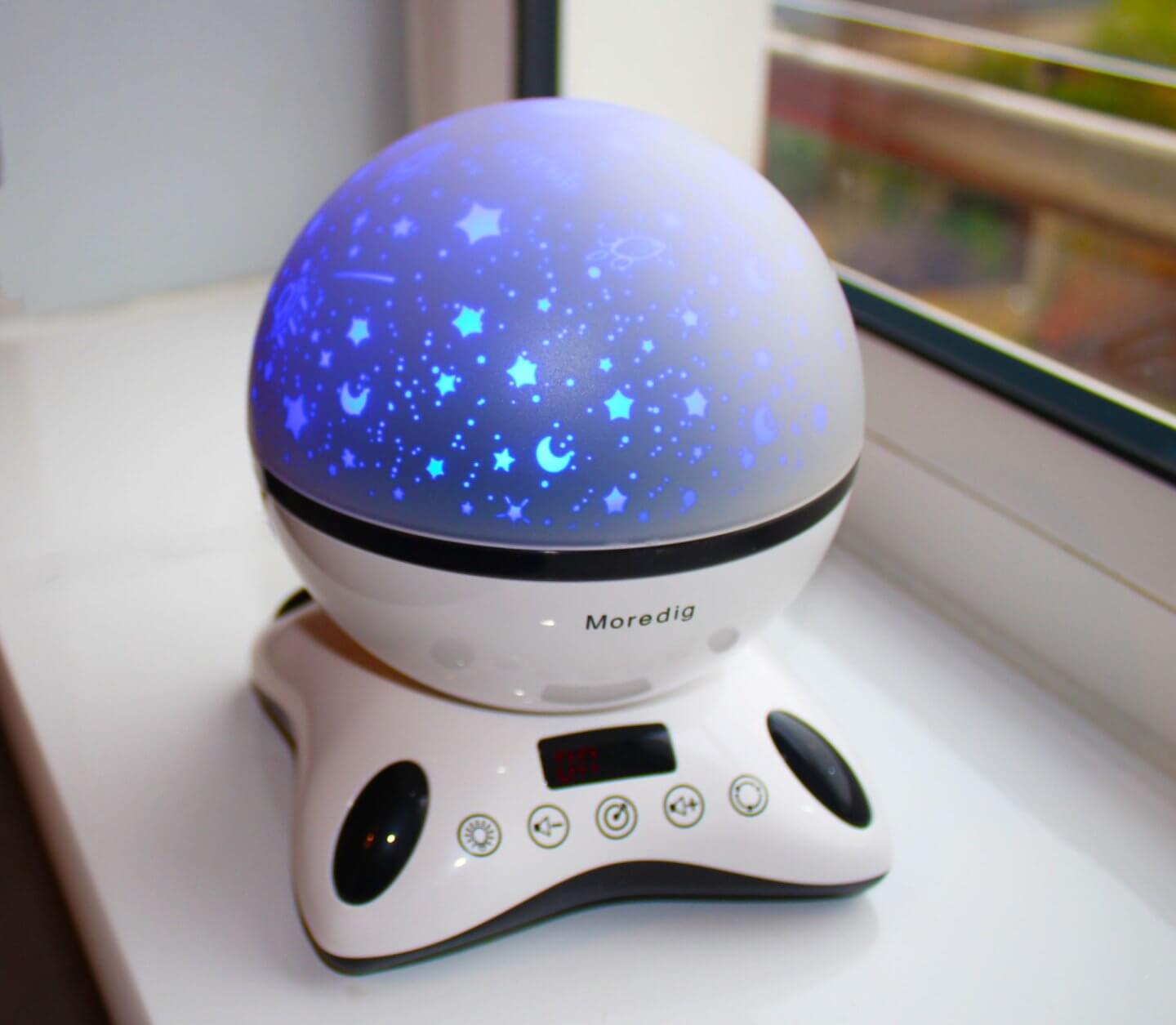 I have found the lights create a really nice ambience. After some discussion with Helen, we both decided the white- noise galaxy projector was our favourite, especially when in black and white mode, which made our living room look like an old Dr Who stage set!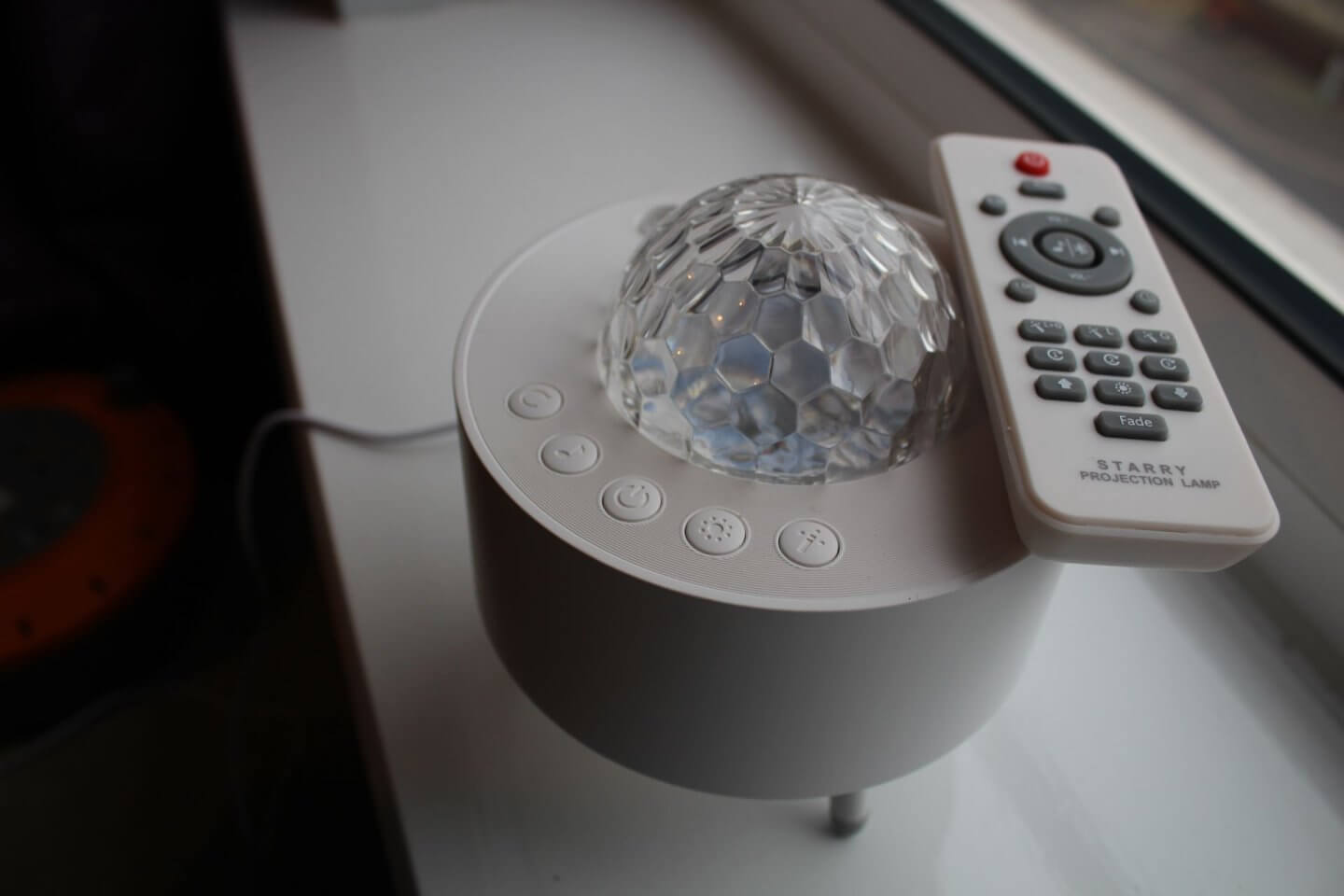 Further information and where to purchase
You can buy both projectors from Amazon. At the time of writing you could expect to pay between £29 and £35 for each light. Here is where you can find details of white-noise Galaxy projector and for the night light projector, click here.
As a reader of Dadbloguk, however, you don't have to pay full price! Simply use the code dadbloguk at checkout to save yourself £7.
I'll conclude by saying we have had projector lights in the past. These two seem very solidly built and are packed full of a surprising number of features. They have definitely been a big hit with the youngsters of this household, and also the not so young!
Like this post? Well do check out the family tech section of Dadbloguk to read about other tech devices for your home.
Interested in this blog post? Well have a read of these...