A chance remark by a comedian has re-ignited the debate about homework. It's a bit of a perennial this one. Rather like the school sports day issue, it's a bonfire that never quite goes out quite, its embers flaring up from time to time.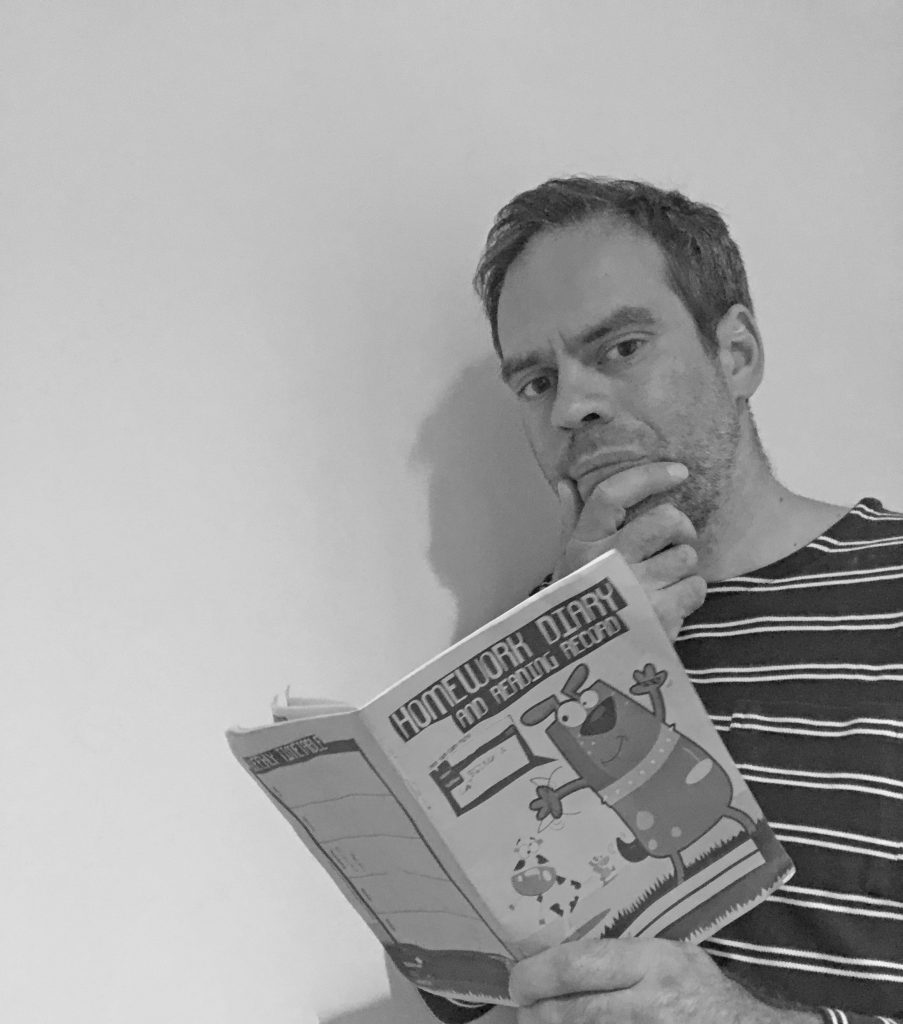 The comedian in question was Rob Delaney. Delaney, who originally hails from the United States, lives in London with his wife and two children and took to twitter asking why primary school aged kids are expected to do homework. This ignited the debate and radio shows and newspapers have been running with the story ever since.
I can't quite decide where I sit in this debate. I personally see no harm in primary school-aged children bringing some work home, but there should be limits.
I have the two daughters, Helen aged nine and Izzy aged five. I can see that Helen's homework has just been ratcheted up a notch as she has started in Year 5.
I kind-of expected Helen to be coming home with more homework at this stage. She has, after all, got SATS to look forward to at the end of this school year (I'm not even going to go there, that's a whole other discussion).
I physically can't sit both kids down at a table and expect them to complete their respective homework tasks at the same time because I need to give them both my full attention. I have tried, but all that happens is I end up trying to split my time between them and it doesn't work. Helen's work is now too complex and I need to give her undivided attention so homework for both children must be done separately.
What has surprised me is the amount of homework Izzy is coming back home with. She has just started Year 1 and is being expected to read every night, plus undertake an English language and mathematics task each week.
When Helen was in Year 1, just four years ago, the only homework the kids bought home each week were some spellings and reading. In four years, the amount of homework being issued has been varied, which is possibly no bad thing. At the same time, however, it has clearly been increased.
As I say, it's too early to tell whether it has been increased to a sensible level or whether this will be too much. I think if we just had the one kid bringing work home I think it would be fine. With two kids, however, I think it may prove to be a bit too much and only time will tell as we progress through the academic year.
When this debate rages, it always seems to focus on primary school aged children. This, I feel, misses a massive point. It's the secondary school kids I feel sorry for.
At Key Stage 3, those aged between 12 and 14 years, are expected to come home and complete between one and a half and two hours of homework a night. For children at Key Stage 4, youngsters aged 14 to 16, two hours is the expected period of time to be spent on school work each evening.
Let's do a few sums here. These Key Stage 4 kids spend seven hours in school each day, that's 35 hours a week. Let's assume they only do homework on week days. That's a further 10 hours of home study. For agrument's sake we'll say thirty minutes of travel each way to and from school each day. That adds another five hours on to the school day each week.
That's a total of 50 hours a week spent at school, studying at home or travelling to and from school.  I personally feel that level of home study is a ginormous burden and it must surely stop teenagers from taking part in valuable extra-curricular activities such as the Duke of Edinburgh Award Scheme, Scouts, rugby, football, swimming etc.
Yes, I have some concerns about the amount of homework my primary school aged children bring home. I am, however, considerably more concerned about how much they will bring home once they're in the secondary school system because that, to me, looks like a pressure cooker.
What are your thoughts on the amount of homework schoolchildren are expected to bring home? Do you think the balance is right at secondary and primary schools or do you think young kids shouldn't get at all? Do you share my concern that teenagers are expected to do too much?
Interested in this blog post? Well have a read of these...