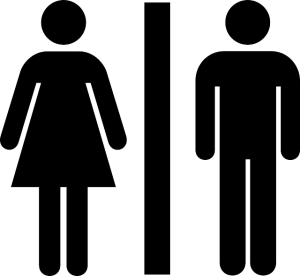 Mums and dads; why do they not really socialise together? This is a question I've been asked a few times recently (albeit not quite in those words).
Firstly, let me clarify something. It's a very blunt statement to say mums and dads don't socialise. In my world they do, but I think us stay at home dads are at a disadvantage.
Allow me to demonstrate this with a few brief examples. First of all, a friend of mine was telling me about a mum he knows who drops her child off at school every day. There are a few stay at home dads in the playground that she's quite keen to speak to because she's noticed they get ignored.
Only thing is, the conversations never take place. Apparently she just doesn't quite know what to say to them.
A further conversation I had was with a full time working mum. Her partner is a stay at home dad. She believes he's disadvantaged because mums won't befriend him. "Mums drift off and have coffee," she says, "but my other half doesn't get invited." She thinks it's because the mums might think it awkward if there was a male in amongst a group of women.
The third example is quite depressing. Someone else I know was telling me about a mum who noticed a dad in the school yard was a little excluded and so, shock horror, had the occasional conversation with him. Someone else with an active imagination felt it couldn't be innocent and had the audacity to question whether there was more to these conversations. Charming, yeah?
In his brilliant book, Men can do it! Gideon Burrows recounts the time he organised a play date for his kids. It involved having several mums round to the house at one time and, feeling slightly awkward about this situation himself, engineered it so his wife would be around at the beginning of the proceedings.
It just makes me wonder if the mere suggestion of impropriety is what sometimes keeps us stay at home mums and dads apart. In fact, I don't wonder about it, I think it goes a long way to explaining why we don't mingle like we should do. It's understandable, but it's also sad and can make for a lonely existence.
Are you a mum? If so, how do you deal with stay at home dads? Are you a stay at home dad? Do you find yourself ignored or do have no problem socialising with mums? Please leave a comment with your experiences.
Pic credit; Nemo (sourced from Pixabay.com) reproduced under Creative Commons agreement 3.0. For a link to the agreement and for further information, see my Disclosure page.
Interested in this blog post? Well have a read of these...