We're into the summer holidays and every day that passes, Izzy gets closer to starting school and slowly but surely, she is disengaging from pre-school. We've already been through this with Helen, but now it's the turn of her younger sister.
I've been reminiscing about the many years my kids have spent attending nursery and pre-school. I've got some really happy memories of their time in childcare. I've also got some not so happy memories.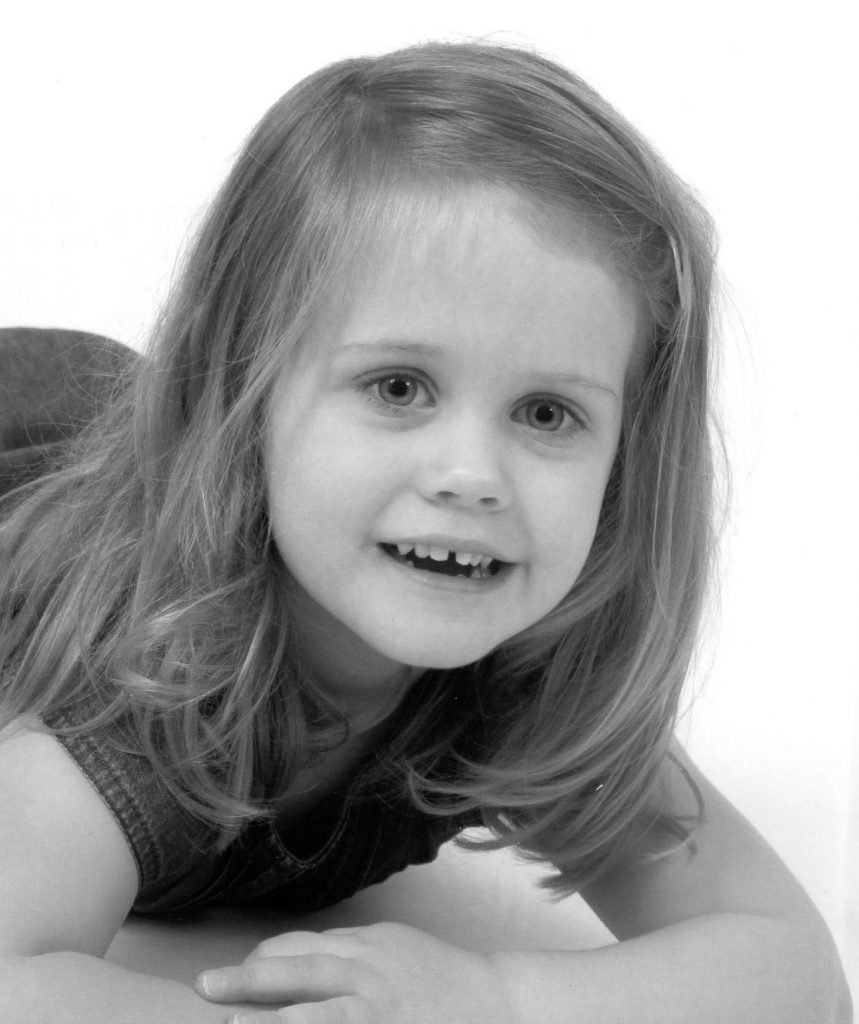 Having given it a bit of thought, here are four highlights from the nursery and pre-school careers of both Izzy and her older sister Helen.
The metal spade incident
I had completely forgotten about this incident until I went to collect Izzy from pre-school the other week. This is surprising considering its potentially serious nature.
While she was sat down putting her shoes on, another little girl came up and started chatting to Izzy. The conversation was all very friendly, but it was about to take a surreal turn.
"This is Lucy," said Izzy (Lucy is not her real name), "You know, the one that hit me on the head with a metal spade."
Yes indeed, several months previously I got a phone call from pre-school. I'm realistic, I fully expect bumps and bashes and the occasional "can you come and collect your child" phone call. I wasn't, however, prepared for what followed.
"I'm afraid Izzy's been hit on the head with a metal spade."
In fairness, we're not talking about a full-sized metal spade, but Izzy had indeed received a blow to the head with a small, kiddie's garden spade. It was a tiny but deep cut and, as it was a blow to the head, I took her to Accident and Emergency to be on the safe side.
All was fine and she didn't need stitches. I think the emotional trauma was worst. She ran straight into my arms and starting sobbing when I went to collect her.
As with all such incidents, the pre-school didn't tell me which child was responsible. I knew better than to ask the staff. Izzy, however, grassed up her mate as soon we got into the car!
Exactly what happened and whether it was rough play, an accident or whether Izzy was a protagonist in some way has never been revealed.  All I know is what Izzy told me: "Alice got into a LOT of trouble and her mum got a phone call."
The hair cut
This is the stuff of family folklore that will be told at family gatherings for years to come.
I turned up to collect Helen from nursery. She would have been three years of age at the time.
I walked into her room. Sat against a wall were a couple of upset kids with staff members hovering over them. They'd clearly been separated from the rest of the group and I was about to find out why.
I couldn't really take in the surroundings properly because the most senior member of staff came straight towards me and backed me out of the room informing me there had been a "hair cutting incident."
My first thought was "S insert-the-letters-yourself-here t, what has my kid done?"
I muttered something along these lines, without swearing. I was informed I'd got the situation wrong and it was in fact Helen's hair that had been cut.
Although I had been backed out of the room, I could still see inside it and hair was everywhere. This did not look good and sure enough, when Helen was presented to me, she looked like a German exchange student having a bad hair day. A very bad hair day.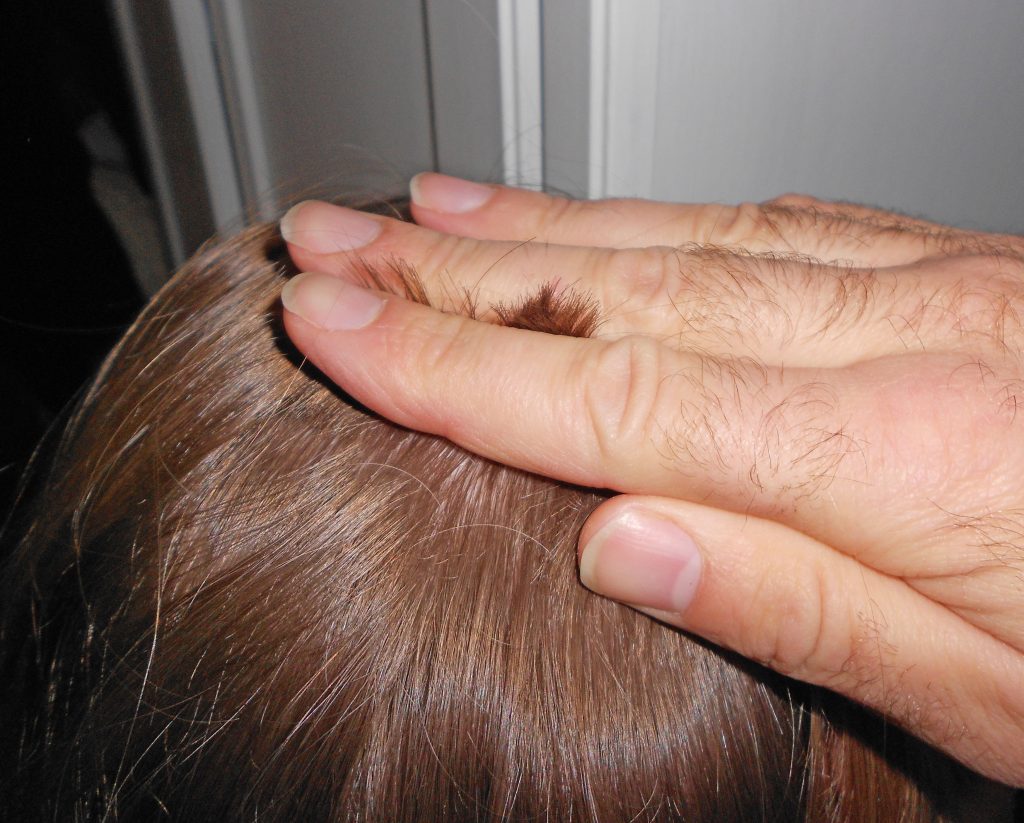 It turns out the kids in this room had free access to scissors. A parent had been to collect their kid and the staff present had got chatting to the parent while two other kids decided to play hairdressers with Helen as their model. This had gone on for about five minutes.
You have to see the funny side in these situations. Mrs Adams and I did laugh about it and we laughed a lot.
Even so, when we took a good look at Helen's hair we realised the hairdressing kids, the two that had been separated from their friends and were sat down when I arrived on the scene, had come close to slicing her right ear. It could have been very serious.
While an almighty cock-up, the nursery handled it very well. Lessons were learned and scissors were put out of reach.
We had a meeting with the management and they just put their hands up. It was immediately admitted the incident shouldn't have happened and this had been made perfectly clear to staff.
We also took Helen to the most skilled hairdresser on the planet. While it took a long time for her hair to grow back, that hairdresser somehow knocked it into shape.
The nursery that never was
Prior to Helen starting school, both Helen and Izzy went part time to the same nursery. When Helen became a schoolgirl, we had to find another one on the route of the school run.
We found a brilliant one. Friends of ours had a child there and they loved it. It offered a really flexible option so you could add additional hours by the hour if you needed to.
Sadly, it was all a bit too good to be true. A week before Izzy was due to start, a young boy escaped and was found running up middle of the road outside. When I say middle of the road, I mean up the white lines between the traffic. In a bizarre twist, it was the mum of one of Helen's school friends who stopped her car and got the kid out the road.
The nursery shut with immediate effect while an investigation took place. It re-opened soon afterwards following building work and layout changes to ensure there were no further escapees.
We had to make a decision immediately and felt this was possibly not the establishment for our daughter. No attempt was made to persuade us otherwise.
In fairness, since re-opening it seems to have had a trouble-free existence. It was, nonetheless, a bit of an off-putting incident to say the least.
The title role in the Christmas play
Last Christmas, Izzy's nursery put on a performance of Woopsy Daisy Angel. It's an interpretation of the Nativity that includes a clumsy angel: the aforementioned Woopsy Daisy Angel.
It was a little embarrassing to turn up for the performance and discover that Izzy was Woopsy Daisy Angel. Yes, okay, she wasn't Mary or Joseph but she had the title role.
I think she had tried explaining this at home, but not being familiar with Woopsy Daisy Angel, Mrs Adams and I hadn't understood the significance. We made up for it afterwards telling her how great she had been.
Nonetheless, we kinda knew that we weren't going to be receiving mum or dad of the year awards. It was an embarrassing oversight and we certainly made up for it by praising her line-perfect performance (every kid does a line-perfect performance though, right?).
What stories do you have?
Those are four stories from the years our kids attended nurseries and pre-schools. Have you got any to add to the list? If so, please add them below as I'd love to hear what your tales you have to tell.
Interested in this blog post? Well have a read of these...