Towards the end of the summer holidays, Helen, Izzy and I briefly visited Wales. We stayed at Porthcawl and I was mesmerised by the landscape. If I hadn't been flying solo with the kids, I could happily have spent a day or two shooting pictures.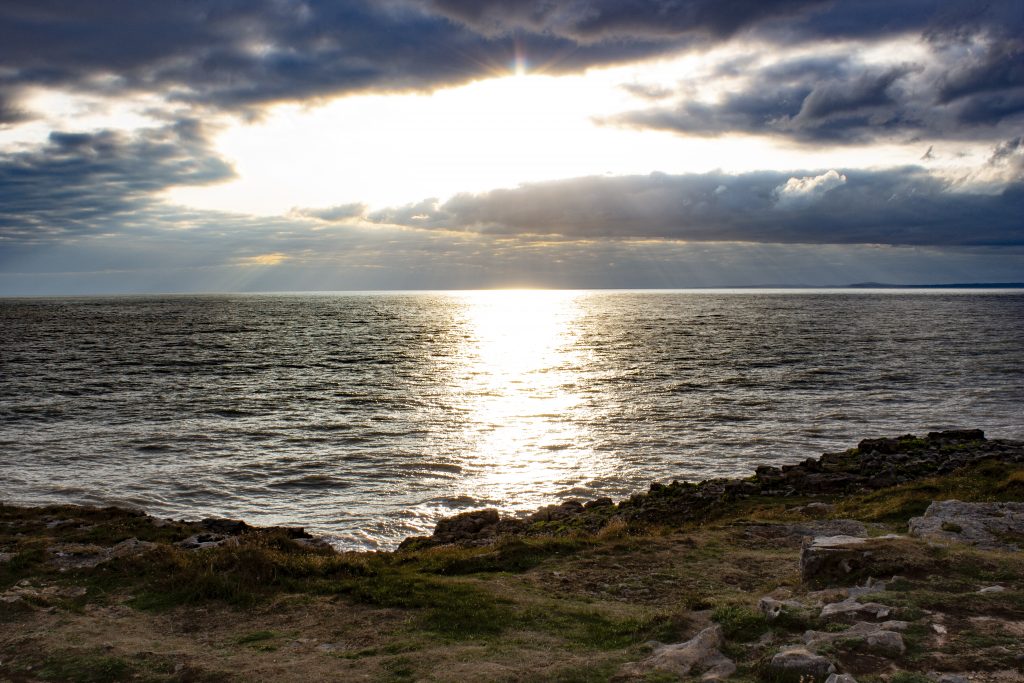 The image above is one I took during our brief stay. It was taken just before sunset as we strolled along the coastal path where Porthcawl meets the Bristol Channel.
I usually stick away from taking landscape images like this. I generally find someone has already taken much better picture and that it's available to buy as a postcard!
I wasn't sold on this image until I started playing with it in Photoshop. Not to put too finer a point on it, I recently updated Photoshop and discovered a new function called dehaze. I tried it out and it softened the clouds and highlighted those wonderful rays of sunlight coming from. It improved the image hugely and so I thought I would post it on the blog.
We thoroughly enjoyed out short stay in Porthcawl, a town that ism, bizarrely, famous for holding an annual Elvis Presley convention! I have no doubt Helen and Izzy will insist on returning next year.
Are you familiar with the landscape of Wales? Have you ever been on a photographic adventure there? If so, where do you think the best photographic opportunities can be found? I'd love to get some suggestions as I'm ashamed to say I don't know Wales particularly well.
Interested in this blog post? Well have a read of these...