I took this photograph of a bee collecting pollen on a brief visit to a National Trust property called Emmets Garden. Having recently published an image of a flower taken in poor lighting conditions, I wanted to see what I could do on a sunny day.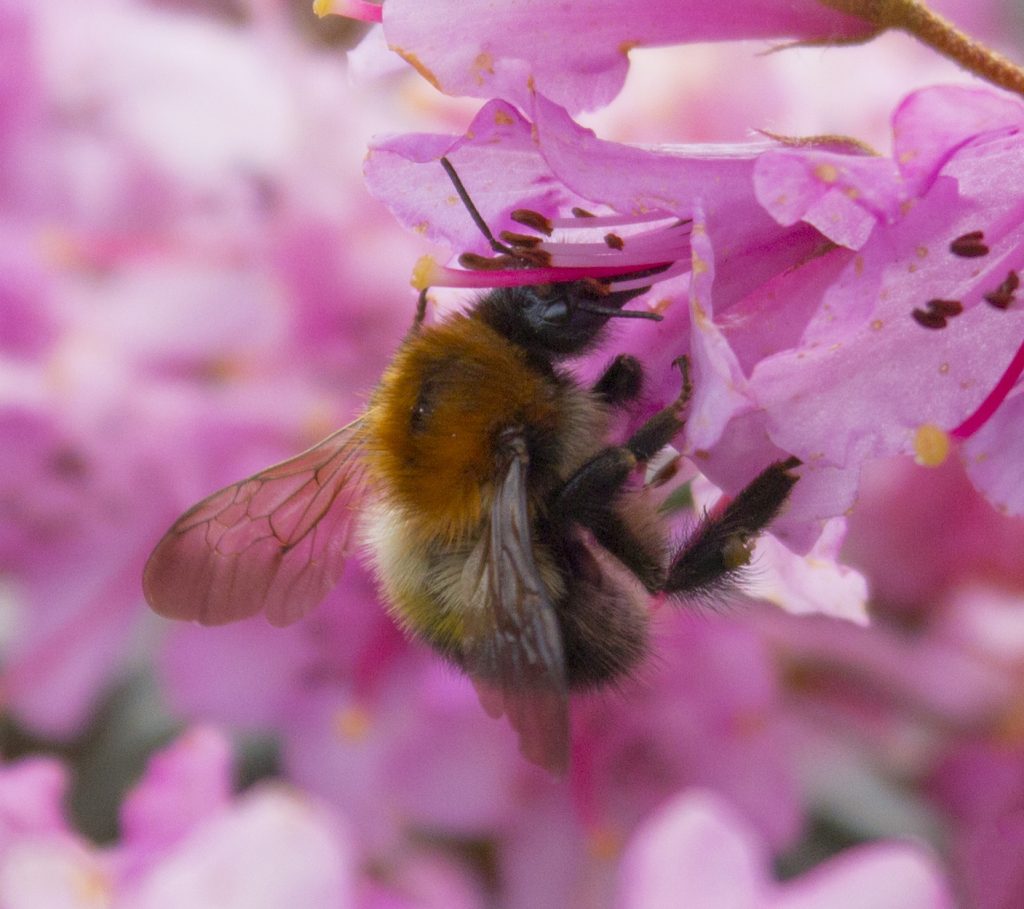 While the kids were at school, I headed off to Emmets Garden which, as the name suggests, is full of flowers. I took a number of images of colourful plants, some of which I will no doubt use on Instagram and on the blog in the near future.
When I found myself stood next to a bush teeming with bees, well, I just had to try and see if I could a decent image. Bees aren't the most accommodating of photographic subjects. They move very quickly and no matter how many times you politely ask them to "smize" they simply won't do it.
As much as I wish I could tell you this image was loving shot after repeated attempts experimenting in manual mode, nothing could be further from the truth. It was a case of putting the camera in sports mode, pointing it at the bee and hoping I got a decent shot.
This picture was shot with a basic Canon 100 DSLR camera and a standard 18-55mm lens.  As a result, I didn't expect it to capture this level of detail, especially in sports mode.
Not only can you see the veins in the wings but also the hairs on the legs. Look closely and you will see some pollen on one of the legs too.
I will be linking this image up to the #MySundayPhoto linky. This is a blog linky that enables budding photographers to showcase their work so it's well worth a visit if that's your thing. Simply click on the badge below to pay the linky a visit.
Interested in this blog post? Well have a read of these...