There are a few weeks to go until the start of the school term. If your first child is about to start school, you're probably wondering how to handle the situation. Well, actually, if you are anything like I was when my kids Helen and Izzy started, you're possibly a quivering wreck in the corner wondering what the future holds and where the past few years have gone. I thought I'd put together some tips for preparing your child for school in case it proved useful.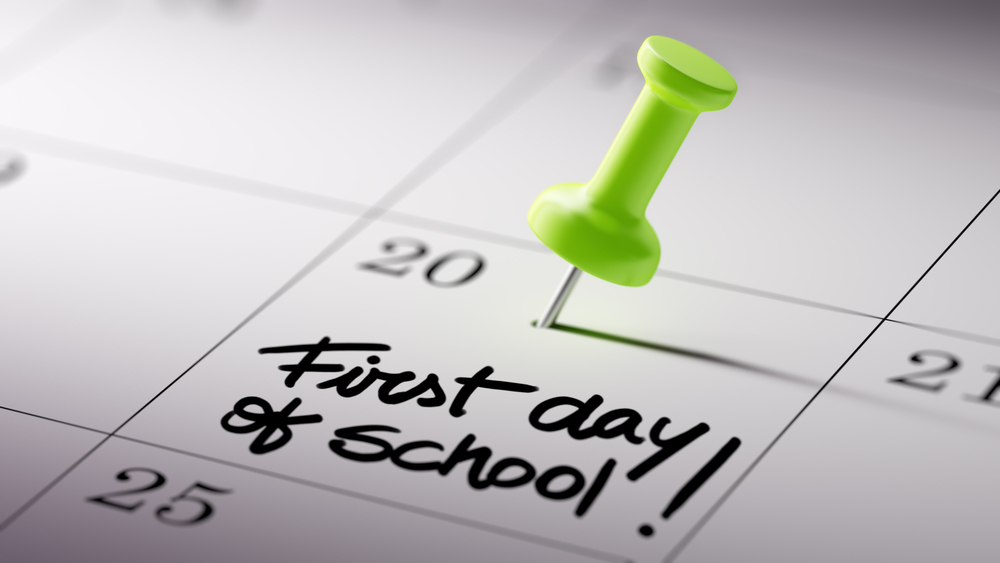 There's no question, it's a major milestone for any family when a child starts school. I remember when my eldest daughter, Helen, started school. My social media channels lit up with other parents who were all in the same position. We were all stressing about it.
How should you handle it if your child is about to start school? I've put together a few tips below. Some thoughts come from me and are based purely on my experiences. Other suggestions come from former teacher Natalie Costa who now runs teaching and coaching service Powerhtoughts.co.uk. For anyone with a youngster starting secondary school, there are a couple of tips from James Hill, Director of Admissions at Clifton College.
Tips based on my experiences
Don't unwittingly feed your child's anxiety
The reality is that it's probably a bigger deal for you than your child. You may be anxious and nervous about your child starting school, but you could easily make your child anxious or increase their anxiety by talking about it as a big thing. Just make out that starting school is something everybody does.
Avoid last minute stresses
There are some mistakes even experienced parents make. You'd be surprised how many people go shopping for school shoes on the August bank holiday weekend (ahem, a friend tells me the queues can be ridiculous). Such things should be sorted out well in advance so the final few days before your child starts school are calm and quiet. Make sure you have all the PE kit, all the uniform and lunch box, school bag etc. Remember, this is all about preparing your child for school, don't set a bad example by being unprepared yourself.
Familiarity may help
We are share a fear of the unknown and children are no different. Have you had an opportunity to send your child on a transition day at the new school so they can meet their teacher? Can you book them into summer camps being run at the school so they can get familiar with the surroundings? Can you sit down with them and look at the school's website together? All of this will break down barriers and make the school a more natural environment to your child.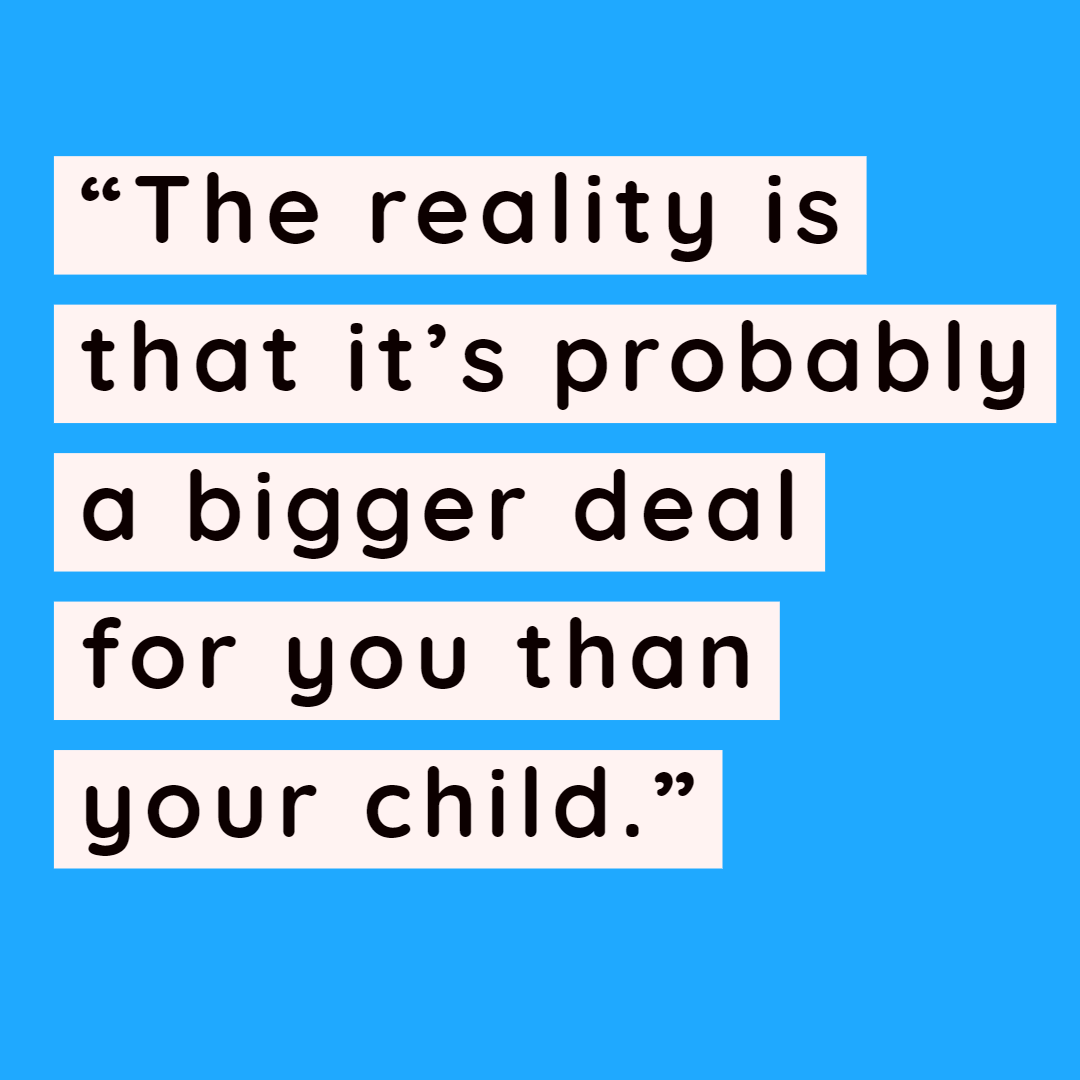 Some ideas for preparing your child for school from former teacher and Powerthoughts.co.uk founder Natalie Costa
Encourage your child to talk and be open about their feelings
Encourage your child to talk about their feelings. Reflect back to times when they were in similar situations of having to do something for the first time and explore how those opportunities helped them grow and learn. Simply just listening to their feelings and acknowledging how they feel, letting them know that they are heard will go a long way. "I know this feels really scary and it feels really big, but it's also something that is really going to help you (us / both) grow and I am right here with you! "
Step into the future game:
Encourage your child to think about their 'future selves' and how they would like to feel when they start school.
Ask questions such as:
How would you like to feel on your first day of school? For instance, would you like to feel confident, excited, proud etc.?
How does that feel in your body? Does it feel calm, strong, excited, would you have butterflies?
What thoughts would you be thinking / what are you saying to yourself? It could be something like: I can do this, it's going to be a great day, I'm excited to go to a new school etc.
How are you behaving? Are you friendly, open, talking to others, listening and engaging etc.?
How will you feel after your first day? May you will feel proud, glad that you did it, excited because you made new friends and have exciting stories to share.
Shift their focus
When they are worrying about the upcoming changes, their attention and focus is placed on 'what could go wrong?' (What if the work is too hard? What if I don't make any friends? What if my teacher is really strict? etc.)
When we're stuck within this 'worry loop' we're not able to think clearly and rationally. We've triggered the stress response in the brain and all we're doing is focusing on the negative aspects.
I encourage children to shift this perspective. I encourage children to list all the fun and exciting things that could happen. For instance, "I'll make new friends" or "I will learn new things in class that will help me get smarter."
I usually ask children to draw and write out all the new, fun and exciting things that will be happening. I encourage them design a poster with all these things featured on it, The more fun and creative it is, the better! Keeping this poster where they can see it so that it's a daily, visual reminder about all the positive things that will be taking place.
Celebrate success
Celebrate your child's success. Regardless of how smooth (or bumpy!) their first day went, celebrate the fact that they did it. They took the wobbly step and that they should be proud. Retell the event too, encouraging them to share their thoughts and feelings and draw attention to the fact that they solved the problem, they made it though!
Tips for anyone with a child starting secondary school from James Hill of Clifton College
Firstly, your child should try something new! They will have new opportunities when you start secondary school and the key to settling in is to get involved in as much as possible. By trying something new, you never know if that might be the one thing that you excel at: It's also a great way to make friends.
Secondly, try not to be too nervous. You will be starting with other new pupils who may also feel the same as you. It will take you a couple of weeks to find your feet, but then you'll be part of the school. There will be lots of activities in those first couple of weeks to keep you busy and you will make friends very quickly.
What tips do you have?
Do you have children who have started school? How did you handle it? How would you go about preparing your child for school if you did it again? Have you ideas or tips for other parents? If so, please do leave a comment below as I am sure others would find it useful.
Interested in this blog post? Well have a read of these...