Here's a very simple, if strangely colourful, photograph. I describe it as an Atlantic sunset and I took it on our recent family holiday in Portugal.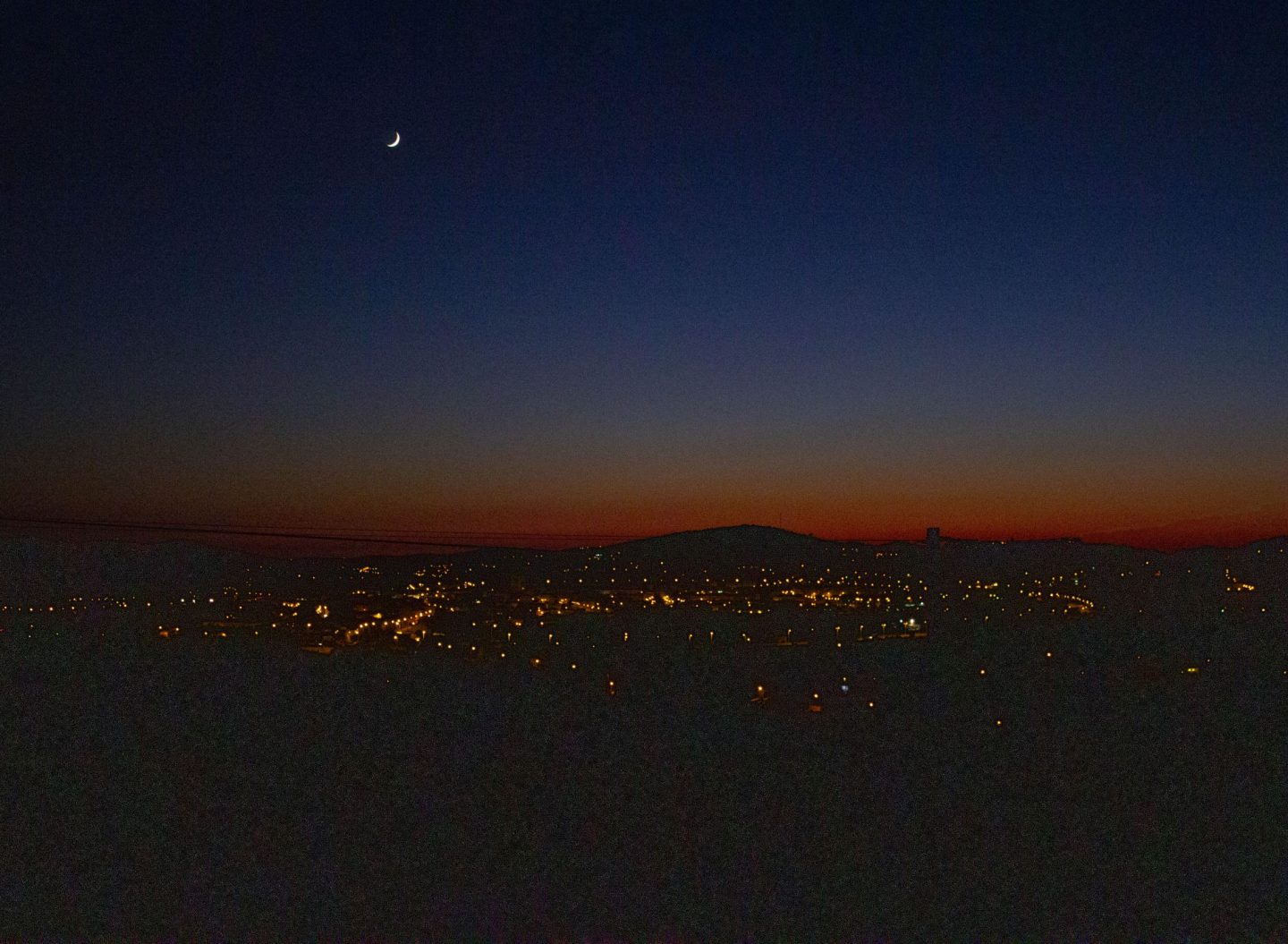 We were staying in a place that had a terrace with a view looking directly west. When the sun set it offered some amazing views and shortly after the sun dipped behind the horizon, this is what the sky looked like. We were all totally mesmerised by the contrasting orange and blue hues.
I guess calling it an 'Atlantic sunset' is a bit of a stretch because you can't see the ocean itself. Nonetheless, the Atlantic was only a few kilometres away and I was looking directly west so that's what I am going to stick with!
I think what makes the picture is the waxing moon in the top of the picture. It just adds a little something to the night sky. It's also a wonderful scene and not the kind of view we get to see where we live.
When it came to editing the picture, it was remarkably easy. I had great plans to increase the vibrance and highlight individual sections of the image. Nothing that I had planned worked and so while I have sprinkled a little fairy dust over the image, it's not that different to the straight-out-of-camera version.
I hope you like the image. Do tell me with a comment below if there is anything in the image that stands out for you because. It's always interesting to find out how other people interpret images.
Interested in this blog post? Well have a read of these...