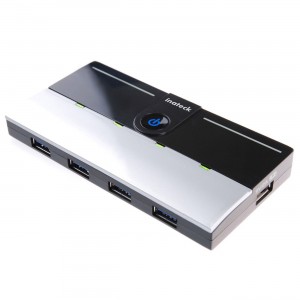 I've reviewed a few USB hub ports over time. I think the Inateck 4 port USB3.0 hub has to be a favourite based on its size. It is small and compact so won't take up much room on your desk. What you get with this device is four USB ports. In addition to that, there is also an additional port for charging devices.
It's very simple to use. You plug it into your mains and connect it to your PC via a USB port and away you go.
There is also an on / off switch. Just be warned, the switch is a little sensitive so you can turn it off by accident.
It worked fine for me. With a price tag of around £20 this is a cost-effective device if you need additional USB ports.
If you're on a budget, this is the item for you. You'll find this product available on Amazon.
Interested in this blog post? Well have a read of these...