This month's Parragon book review is The Adventures of the Owl and the Pussycat, written by Coral Rumble and illustrated by Charlotte Cooke.
Don't make the mistake I did and assume this was the poem The Owl and the Pussycat by Edward Lear. If so you'll be disappointed!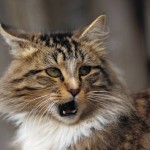 Although heavily based on Lear's poem, this is the story of a young boy and girl who go off on an adventure sailing in their ship (which is made from a cardboard box). I can't say any more or else I'll spoil the tale. Cooke's illustrations are beautiful and really bring the story to life.
When we've read this at bedtime it's received a good reception from our eldest. It's well worth checking out other titles in this range as the publisher produces some great and well illustrated books.
The book costs £5.99 and you can find out more about Parragon and its other books at Parragon.com.
Interested in this blog post? Well have a read of these...