Congratulations, it is officially Pie Week! To mark the occasion, I have made one of my signature dishes: Beef Wellington.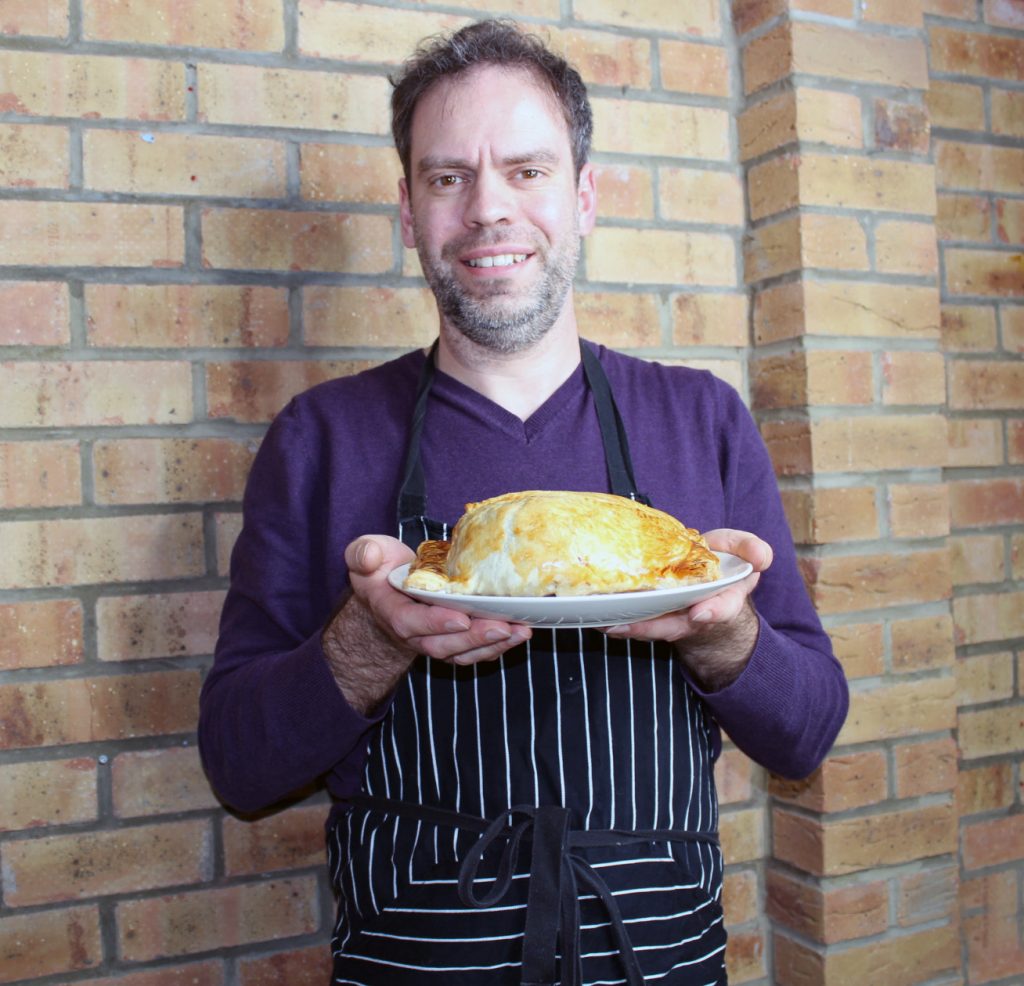 The challenge to make this dish came from the guys at Iceland. When the proposal was put to me, I knew exactly what I was going to make as I love the challenge of putting together a Beef Wellington.

In fact there's a little history here. When Mrs Adams was pregnant with our eldest daughter, we (unsurprisingly) stayed in for New Year's Eve. I made a Beef Wellington and the end result was so good Mrs Adams still talks about it almost nine years later.
To make this dish, I have relied on the #PowerOfFrozen: the idea that frozen foods can be convenient, save time and taste good. In particular I will be relying on Iceland's frozen puff pastry and frozen Beef.
As the Beef Wellington needs to rest in the fridge before cooking, this is a recipe that's worth preparing in the morning, ready to eat in the evening. Here's how to make your own Beef Wellington to mark Pie Week.
Ingredients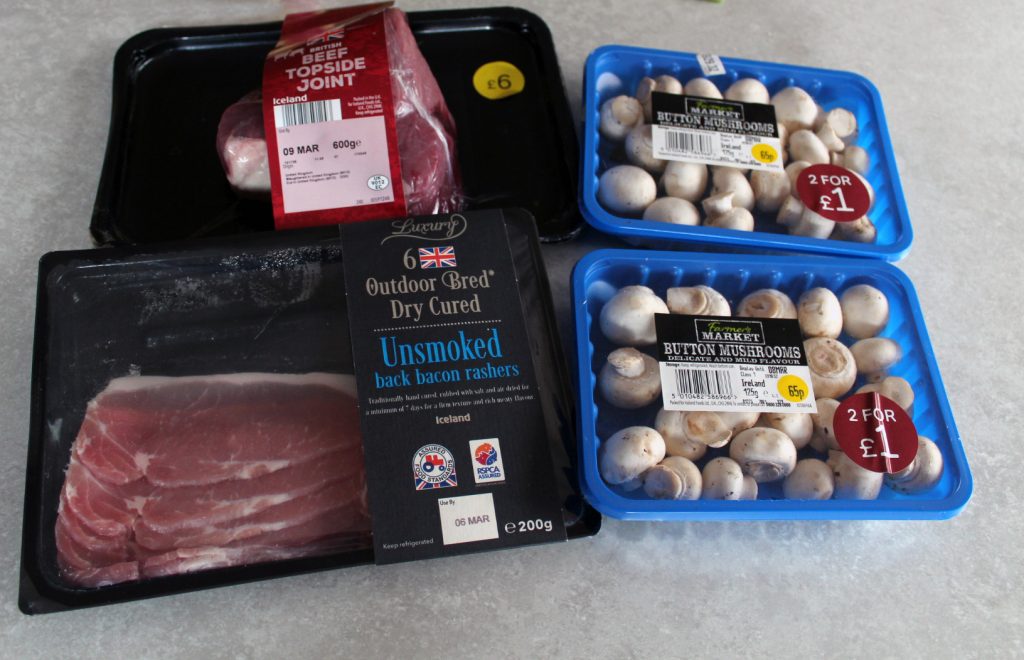 250g mushrooms
Pack of prosciutto ham (or bacon if you have no prosciutto)
English mustard
Two beaten egg yolks
To serve: roast, boiled or mashed potatoes and vegetables of your choice.
Method
Season the beef and then sear it. Set aside to cool.
Place the mushrooms in a food processor and mill then down to a thick paste. Be careful not to mill them down too much or they will become very runny.
Lay out a piece of cling film over a chopping board, large enough to cover the beef.
Lay the slices of prosciutto ham on top of the cling film so they overlap.
Spread the mushroom paste over the prosciutto.
Place the chilled beef in the middle of the prosciutto and spread a thin layer of mustard across the beef.
Gently pull the cling film, ham and mushroom paste mix over the top of the beef. Roll it up tightly like a sausage and place in the fridge to chill for an hour or so.
Once chilled, roll out a square of pastry large enough to cover the beef on the chopping board.
Gently remove the cling film and place the beef in the middle of the square of pastry.
Paint one edge of the pastry with egg yolk and draw it together so the Beef is wrapped up in the pastry, rather like a Cornish pasty.
Cut off any excess pastry and glaze with the rest of the egg yolk.
Place the Beef Wellington back in the fridge to chill for a few hours.
When you are ready to dine, place in the oven at 220 degrees centigrade for 20-25 minutes if you would like it medium rare, around 30 minutes for medium.
Allow to stand for a few minutes before cutting into thick slices and serving.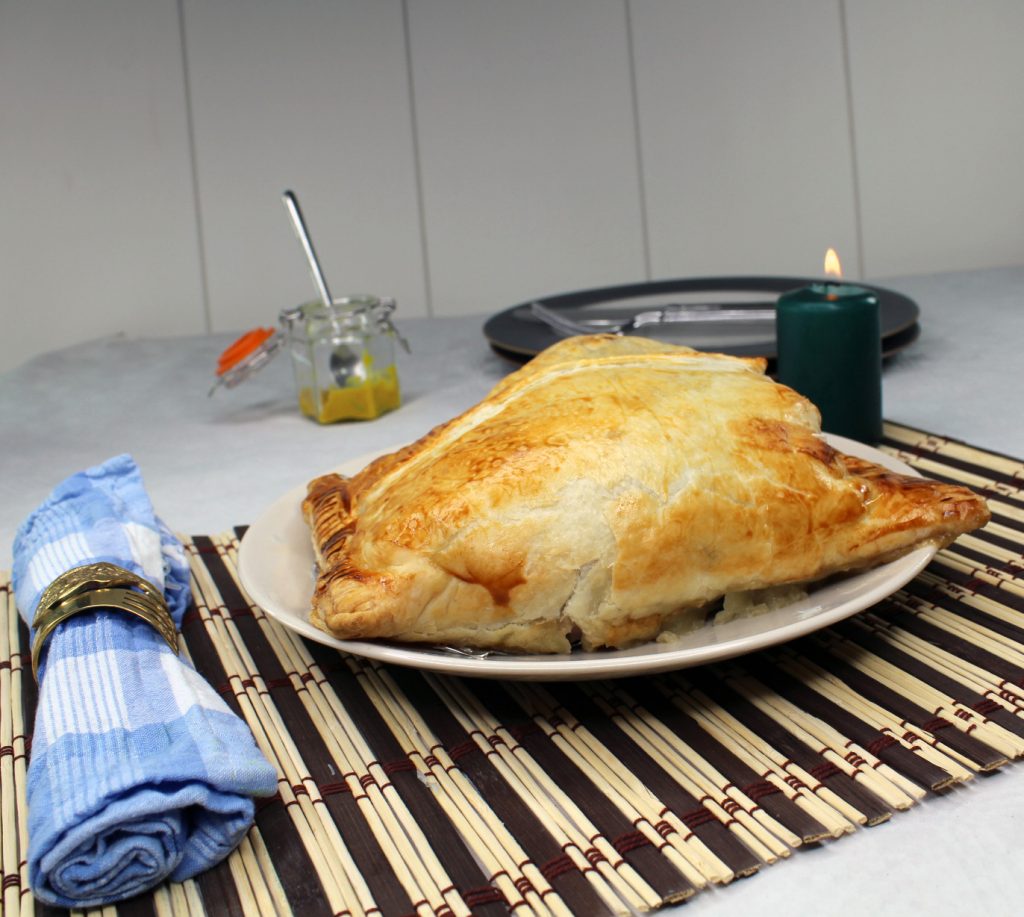 This is a great recipe to mark a special occasion and it is, let's face it, a little indulgent! I hope you enjoy Pie Week and give this or another recipe a go.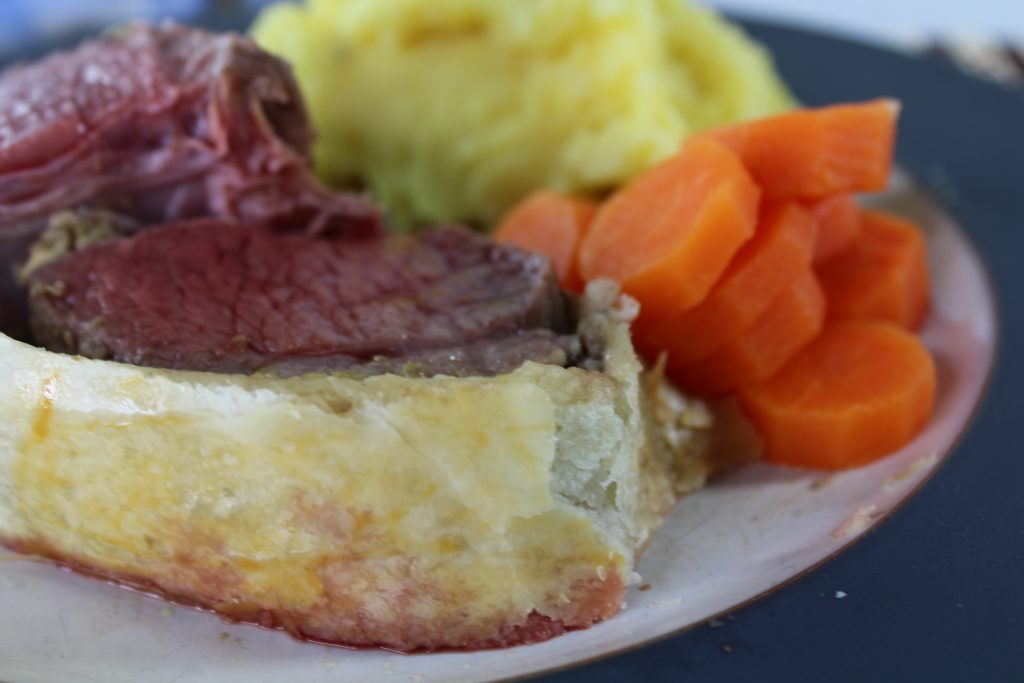 If you do make your own Beef Wellington, please do leave a comment below detailing how it went. Alternatively, if you would like other recipe ideas, follow the hashtag #PowerOfFrozen on social media and you will see what others have got up to.
Disclosure: This is a sponsored post produced in association with Iceland.
Interested in this blog post? Well have a read of these...