One of my biggest concerns as a parent is online safety. I have real concerns about cyberbullying, not to mention when the kids are a bit older, using social media networks and saying something publicly or publishing a picture that somehow lands them in trouble.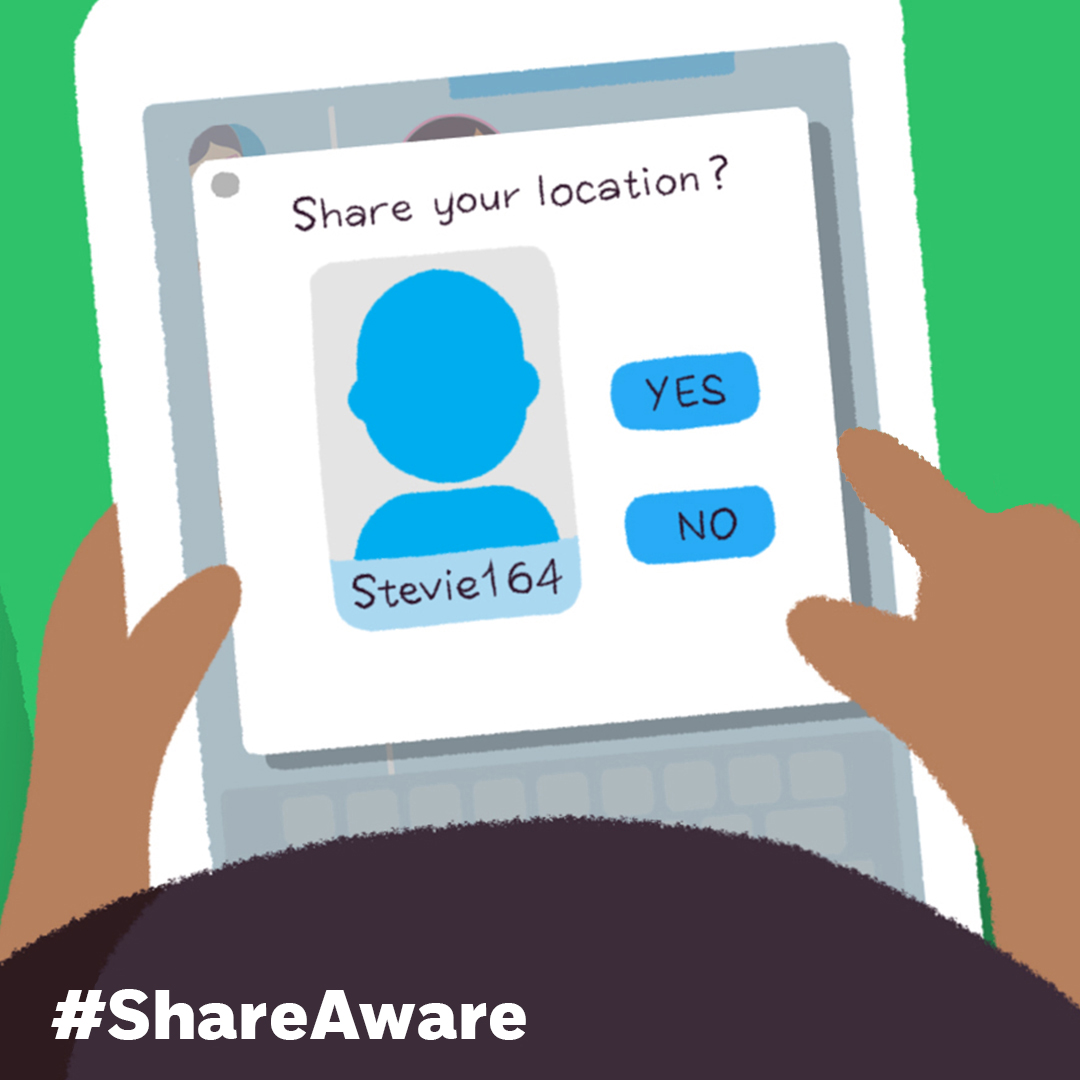 Just the other day I had to have words with Izzy, our four-year-old daughter, because she was sat in the back of the car reciting the password to a tablet she occasionally uses. I explained to her that we never tell anyone our password.
"It's okay to tell our friends," she replied. I passionately explained it was not acceptable to tell anyone.
I once had a very similar conversation with her older sister, Helen. A friend had been round to play and had been badgering Helen to reveal the password for the very same tablet. She didn't do it, but I felt the need to reinforce the message, making clear that passwords are never to be repeated.
The NSPCC, along with its partner O2, has long recognised the risks posed to children by the online world. I was delighted to help promote the #InnocentSearches campaign a few months ago, which aimed to stress the importance of setting parental controls. The NSPCC and O2 are back with another campaign, fronted by Catherine Tate, called #ShareAware.
This time around, the aim is to help parents and children understand the risks posed by sharing information online. It's not simply about passwords, but how social media, apps and games can be used and misused.
Have you, for instance, ever told your children about the dangers of confirming their location? Have you ever had a chat about the potential risks of gaming with people they've never met or why they need to be careful when posting photographs online?
These are all issues that need to be discussed with children. Information about how they can keep themselves safe needs to be shared so they are aware of how to avoid the risks.
The NSPCC has carried out research with 11 and 12 year olds who have an online profile. It found that a quarter of them had found something online over the past year that upset them.
The results also revealed what the biggest concerns are for this age group. It made for fascinating reading as I think any parent could have produced the list outlining what their concerns are. Here's what the 11-12 year olds listed as their concerns:
Seeing inappropriate content
Being contacted by strangers
Bullying
Fake users
Lack of control of what you see
Privacy.
To help us grown ups, the NSPCC has put together a range of materials outlining what we might need to discuss. These not only help explain the risks, but provide tips on how to avoid them. Mums, dads and others can use these so they are better informed when talking about online safety with children.
Child-friendly videos, such as the one I have embedded below, are also available. Children can watch these, helping to stress the issues they need to keep in mind when online.
The awkward reality is, it's almost impossible to keep your children offline. I know when I was a younger, less experienced dad I vowed to keep my kids away from computers as long as humanly possible.
It wasn't that simple and the battle was lost long before school. Once at school, children are expected to use computers and ultimately, they're at a disadvantage if they don't have basic IT skills.
The technology itself isn't a problem, it's a case of how it' used. Children need to know how to keep themselves safe from the earliest ages so I'm very pleased to see an organisation the size of the NSPCC taking this challenge on with help from O2.
What steps do you take to ensure your children know how to keep themselves online? Do you have conversations about online safety and if so, what do you think the main points are they need to be made aware of? This is such a vital subject I'd love to know your thoughts so please do leave a comment below.
Interested in this blog post? Well have a read of these...