I want you to imagine for a moment that a school teacher, confidence coach and two renowned parenting experts walk in to a bar. They discuss the best ways parents can prepare their children for the transition from primary school to to Year 7. What would the result be? Would they come up with some very creative ways of helping youngsters with this major milestone or would there be total disagreement?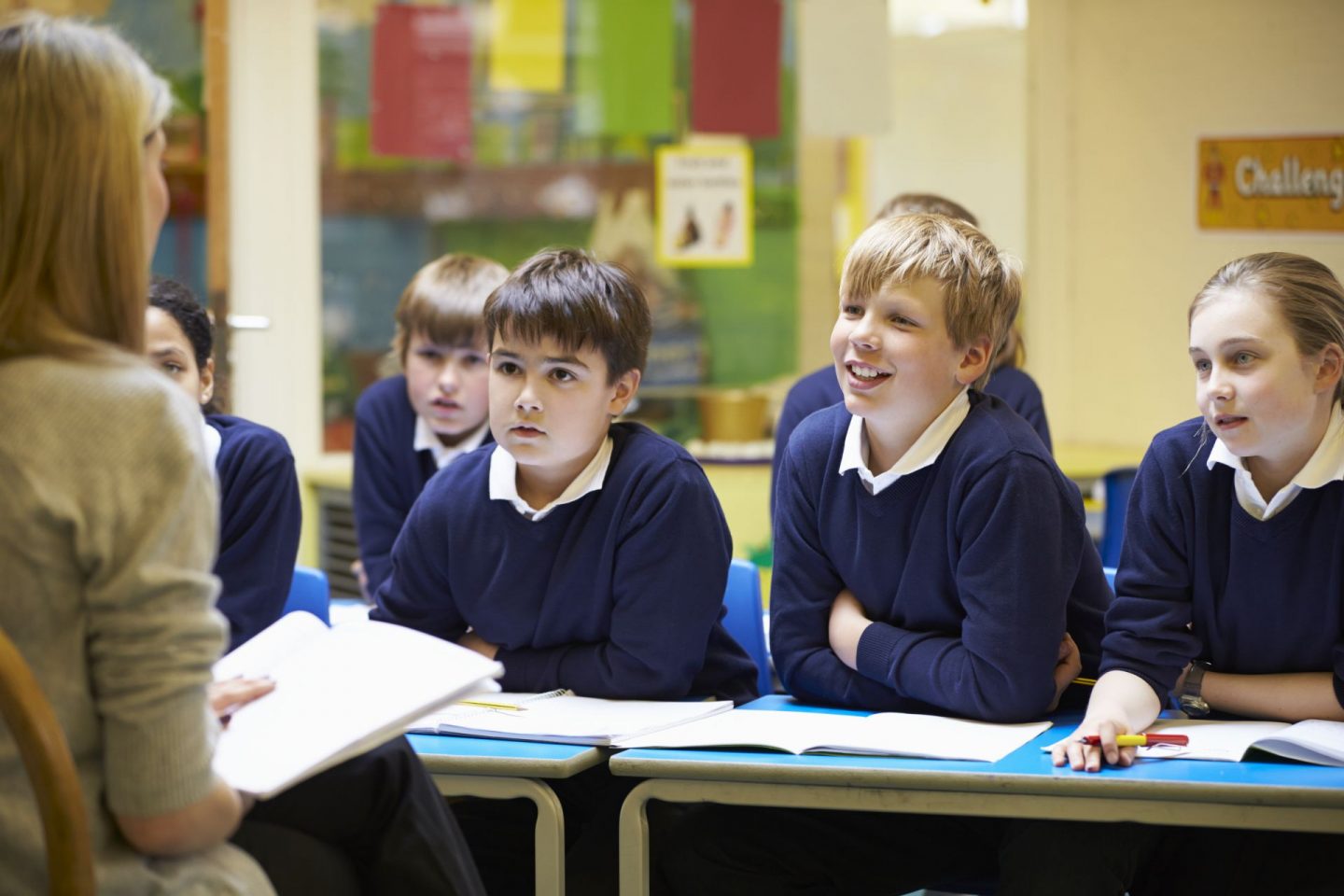 I am delighted to say I have the answer! This is the second in the series of blog posts I'm producing about preparing children for high school. In the first (see here) I spoke to teens and tweens who are studying at secondary school to get their ideas. This time I have spoken to four individuals who have experience of working with young people to get their ideas.
While some common themes emerged from what each of these individuals said, I found it fascinating how diverse their thoughts and ideas were. Here's what they each had to say.
The confidence coach
Natalie Costa is no stranger to Dadbloguk. She recently featured in this Q&A making some incredibly powerful observations about how families have coped with life in lockdown. A former school teacher, Natalie founded PowerThoughts, a coaching service to help children understand their emotions and build their confidence.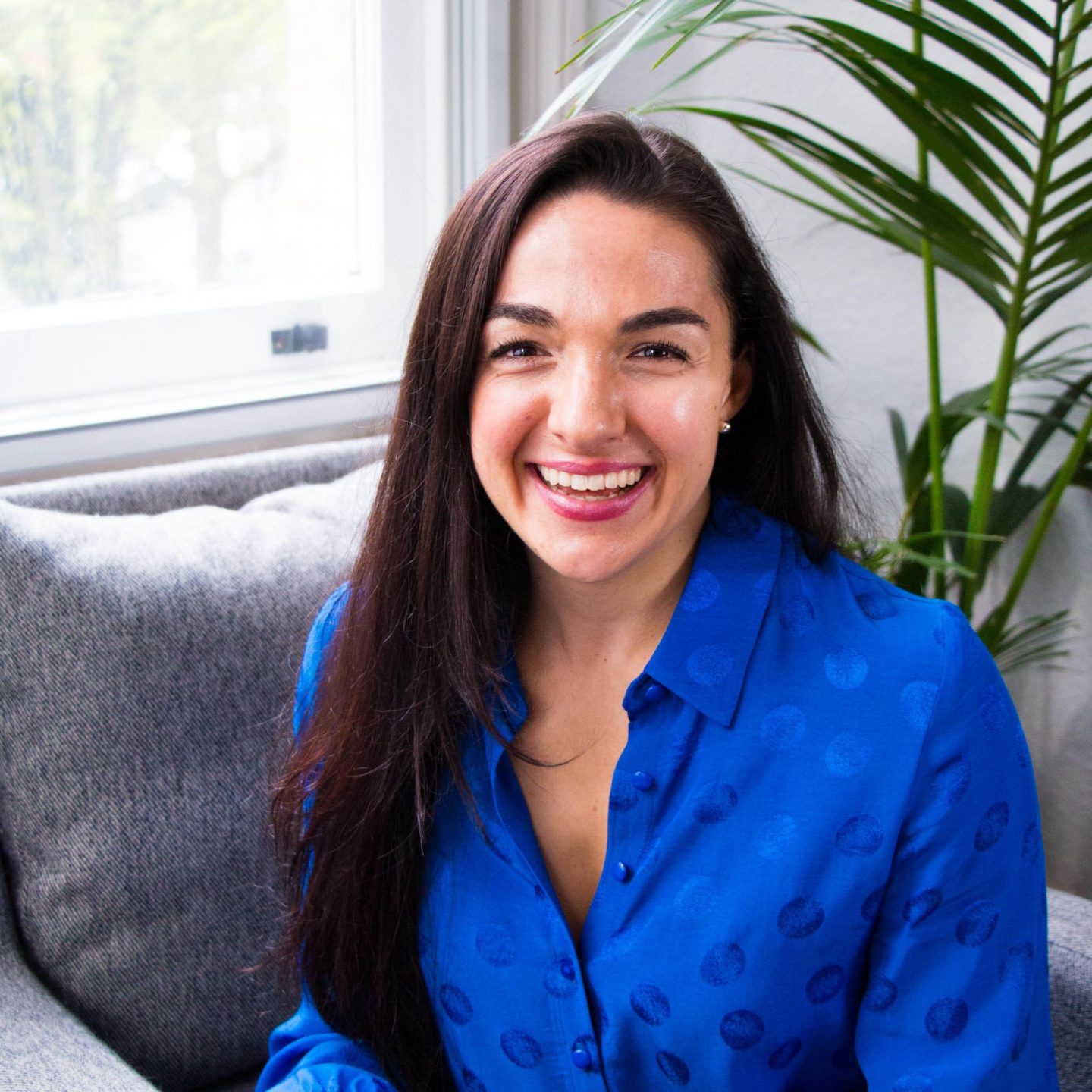 Natalie provided the following tips to anyone who has a child about to start in Year 7.
"Get prepared. Often our worry stems from the unknown and the uncertainty that lies ahead. Helping your child feel prepared about some of the changes will go a long way to dissolving some of the anxious feelings. Most schools would have sent out information regarding the school (classes, layout / map of classrooms, etc.). Some schools also have virtual walking tours up on their website.
"Review these with your child so that they become familiar with the layout. Can they find the quickest way from one class to another? Are there multiple routes? It may also be helpful to do a dry run of the route to school so that this feels less daunting on the day when children go back.
"Consider the power of past experiences. When facing a new challenge it can be easy to forget how strong, adaptable and resilient we already are. Help remind your child of previous challenges they had to overcome such as: Moving to a new year group, moving school, going to a new club etc. Remind children how they initially felt (scared, worried, etc.) vs to how they feel now, knowing they have overcome the challenge. What skills did they learn through the process? What was good about the challenge? What positives came from the situation? How can they use this insight to help them move forward."
"Finally, get excited. This follows on from the above. Encourage your child to feel excited about the changes ahead. What new experiences will they get to have? Get creative with this and see how many new and exciting things they can think of. Create a visual of this and have it up where they can see it as a reminder of all the positives that lie ahead."
The school teacher
Chris Murphy and I go back a long way. Once upon a time, this keen Oldham Athletics fan and I were trainee journalists in Northern England. I stayed in the media world, but several years ago Chris retrained as a teacher. After a spell at a school in Greater Manchester, Chris is now teaching in China (you can imagine what the past few months have been like for him!). He has an appalling taste in football teams, but he's a great friend and a very inspirational teacher. He said:
"I always dish out three tips, apart from the obvious stuff parents who read blogs like yours will already know.
"Number one, Encourage independent thinking and relate your own experiences. Peer pressure is inevitable, especially with social media. It is, however, worth knowing the students who avoid the herd mentality, have friends and are the most confident pupils I taught.
"Some of the loneliest were those involved in the herd mentality but wishing they weren't. Also, many parents are too afraid to talk about mistakes they made as a teenager (obviously, within reason). This is essential in helping your child understand tough teenage issues and means they are more likely to communicate problems with you. Despite what people may say, this is exactly what teenagers want to do when troubled, even if they won't reach out to you.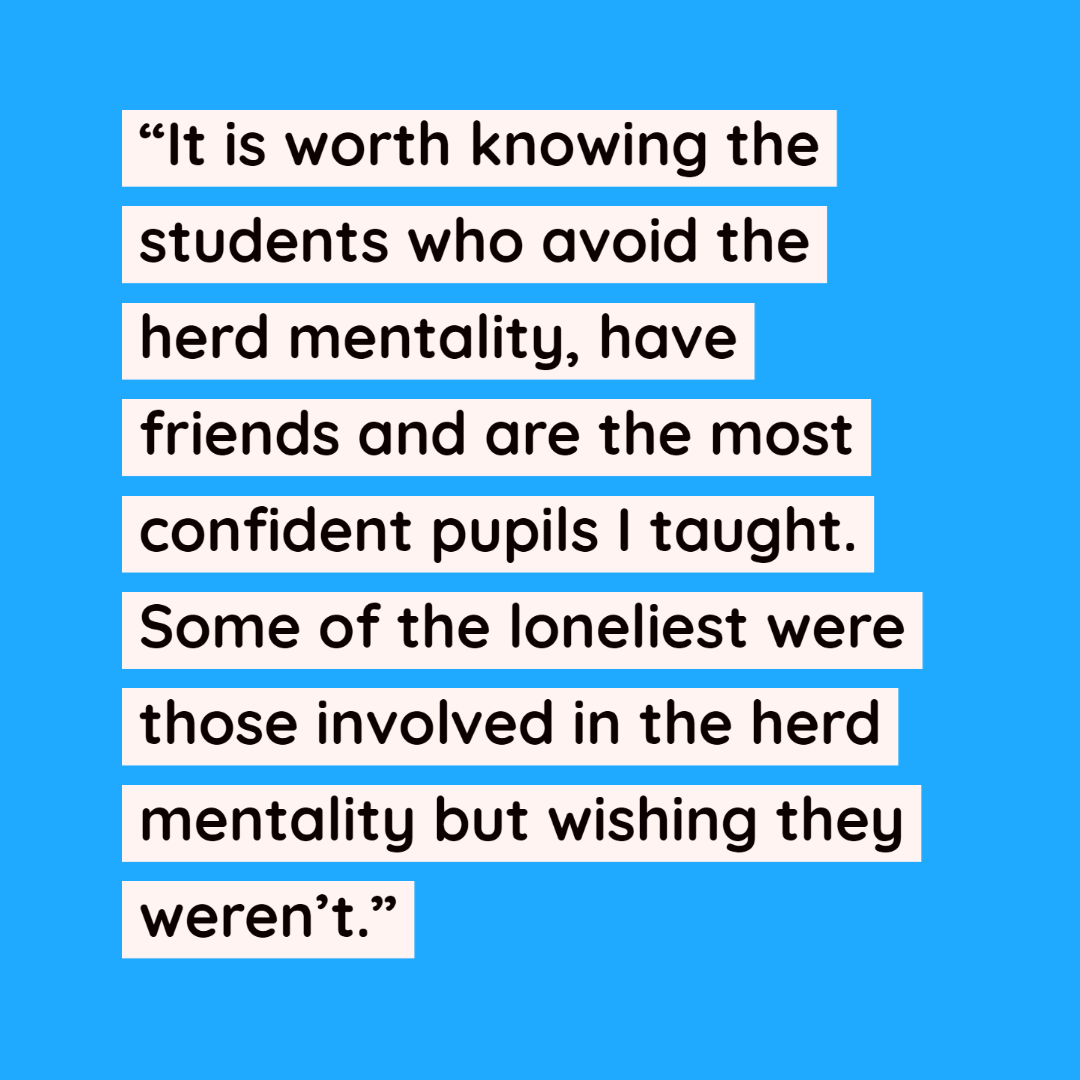 "Second, this is a tricky one but pay attention to the gender identity teaching your child is getting. The last training I undertook concerned me. It seemed to give children struggling with major identity issues easy solutions, a box to fit into. These solutions are often based on the kind of gender stereotypes we are spending the rest of time trying to get society to drop."
"This, I think, is particularly harmful for girls. I remember one PowerPoint slide saying gender is a spectrum, with Barbie at one end and Action Man at the other. This training is well intended but seeing children with gender identity issues or gender dysphoria be so certain they know who they are, seemed pretty superficial and short-term to me. More so, when you read stories from people who have detransitioned later in life. I urge parents to pay attention and question and challenge if they feel the need, as schools seem uncertain on how to best teach about gender identity. I have lost friends over this, which shows how strongly I feel about it.
Chris makes one final point. He says parents should support those campaigning for change in the education system. He said teachers are under huge pressure to get children through exams and this means "sacrificing more enjoyable teaching activities." In turn, he said, this can lead to children becoming disenchanted with their education. In summary, change does not have to be bad.
The parenting experts and commentators
Sue Atkins is a very well known parenting expert, often to be found commenting in the media on various family issues. Along with Jo Fitzgerald, Sue established Primary2Secondary. This is an online, school-based programme featuring videos, guides, advice, checklists and a community of like-minded families. The aim of Primary2Secondary is to provide support to children, families and teachers during the major life change that is starting secondary school, not to mention a milestone in a young person's journey through life (it's very good, I have seen some of the resources myself).
Both Sue and Jo were deputy heads and, combined, have 60 years of teaching experience. With six children between them, they also have personal experience of handling the transition from Year 6 to Year 7.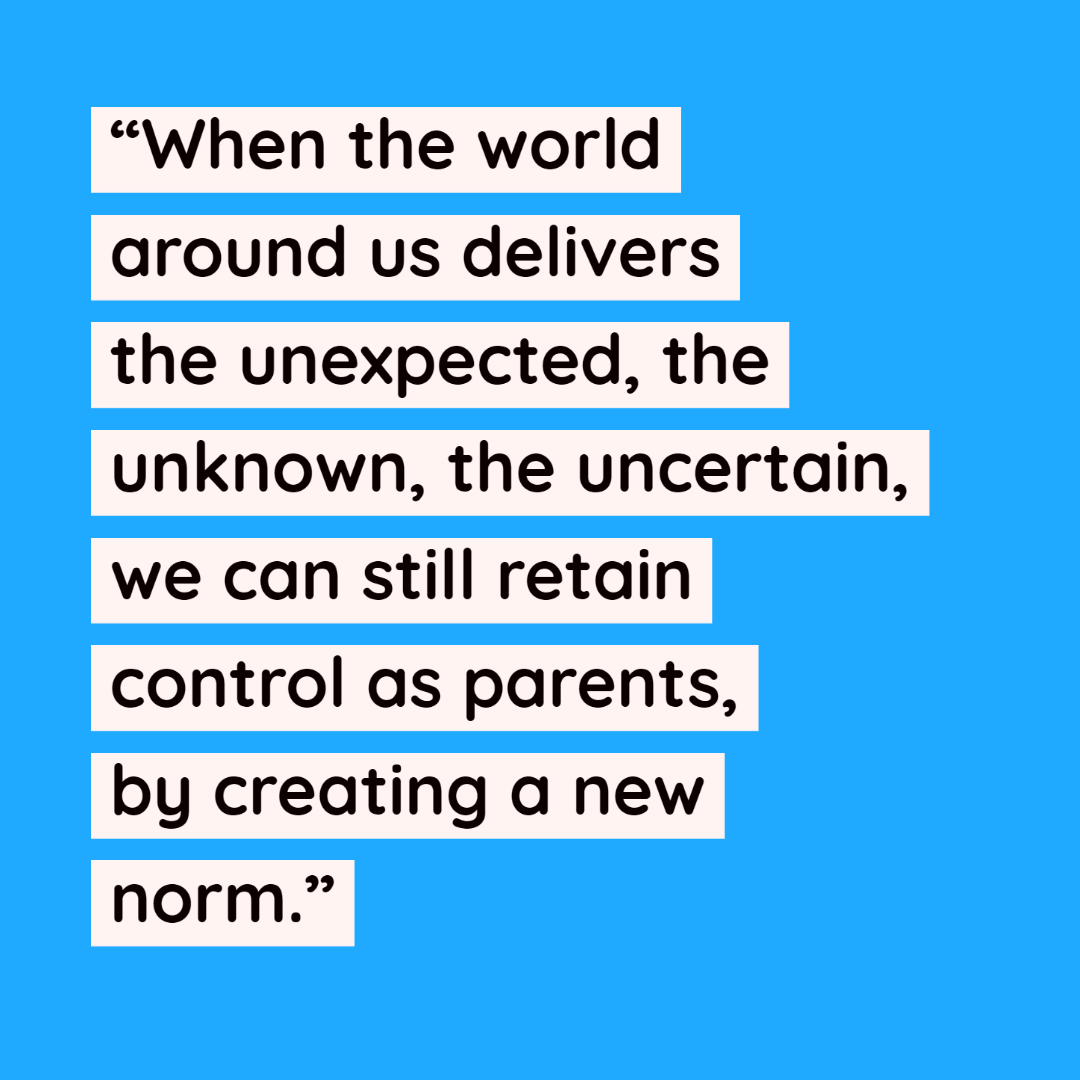 What I love about Sue and Jo's responses is that they tackled COVID-19 head-on. My eldest daughter, Helen, is making the move to secondary school this year and while her primary school, secondary school, Mrs Adams and I have done our best to prepare her for this, it has been messy. I have lost sleep because of the impact of the Coronavirus pandemic on Helen's school move.
Commenting on this, Sue said:
"This is a time of great change and unprecedented upheaval. The Coronavirus has forced schools to close but what does this mean for children in Year 6 usually preparing to move up into their Secondary School in September?
"A great many will be anxious, nervous & unprepared certainly emotionally, and that may have a detrimental effect on their confidence, and their ability to hit the ground running ready to embrace all the new opportunities that a Secondary School can offer them.
Jo added that her cousin's daughter, Effie, is in the Class Of 2020 (Check out the #ClassOf2020 hashtag, many have been using it). She had a leaving party back in March, four months before she was meant to leave primary school.
Jo said: "Effie and her friends have become the #classof2020 looking into the unknown and an uncertain future. This new world, of course, is unsettling for all of us, but for those children in transition from primary to secondary, the unknowns and uncertainties of moving to a new school are just piling up.
"Transition is a process, a process that helps to prepare children to leave a known school environment and a process where teachers help them to get ready, practically and emotionally, for all the new changes coming their way. Added to this is the worry around the sights and sounds of our new virus-affected world. For some children, this might prove overwhelming.
"So, what can we do to ensure that our Year 6 children are prepared, confident, enthusiastic, and ready for starting their new school, whenever that might be? Well, we can use this time to our advantage. Think of it as a positive, instead of a negative. There are lots of ways to do this. Here are a few quick wins from us.
"Communicate: Keep talking together as a family. This is really crucial during times of change. Good communication is also about really LISTENING to each other. Your child will have worries and questions. If they are not able to talk to you about them, those worries often grow and can lead to anxiety. Let your child know that they can ask you anything. Tell them, 'There's no such thing as a silly question!' and that together you can find out whatever they need to know.
"It's also important to share feelings before things get overwhelming or scary. Make time to sit together and chat. Check in with your child every now and then to ask them if they're OK. You can do this casually with no expectations or pressure on your child. It's reassuring for them to know that you care and are thinking about them.
"Plan and Prepare:There are so very many things that you can do to plan and prepare. By now, you will know which secondary school your child is going to. Make a list together of the things you want to know and find out. You can use the school's website to help you answer any questions.
"Some schools also have a parent group on social media, where you can ask about what you want to know. You can prepare for all kinds of things, the journey to school, new subjects, finding your way around the school. The more prepared your child is and the more they know, the more positive and confident they will be when starting school.
"Stay Positive: It's so easy to focus on the negative aspects of what's going on at the moment. Negativity is all around us, but do remember that children are 'sponges', and they absorb the emotions that we put out. By focusing on the positive, on what we CAN do to get ready instead of what's been taken away, we help give our child a positive CAN-DO attitude. This means they will look forward to starting their new school and will hit the ground running in the new school year.
"Encourage friendships: Find out which fellow pupils/friends are going to the same school as your child. You can set up a group on WhatsApp or have group video calls for the children. These can be monitored by parents, to keep them safe and positive, and can promote friendship and support for the children themselves.
"When the world around us delivers the unexpected, the unknown, the uncertain, we can still retain control as parents, by creating a new norm. We can do this by reassuring, by communicating, by staying positive, and by planning and preparing with our child for their future wellbeing."
Good luck
What is interesting about all the above tips is that even during Coronatime, there are steps we can take to help our children. Communication is clearly key, as is preparation.
Thinking of my own school days, I thought Chris's comments about the 'herd mentality' and those trying to be popular made a lot of sense. As a kid lacking confidence, that was exactly the mistake I made and i wish someone had guided me away from that kind of behaviour.
I shall end by wishing your family the very best with the transition to Year 7. Some turbulence is to be expected but hopefully these tips will help you make it go that bit easier.
Interested in this blog post? Well have a read of these...