A couple of months ago, I asked my kids what they'd like to do during the summer holidays. "Visit Wales" was their unequivocal response. In fact they were more precise. They wanted to go to Porthcawl. It was a rare moment: Both kids agreed on something and no negotiation was required.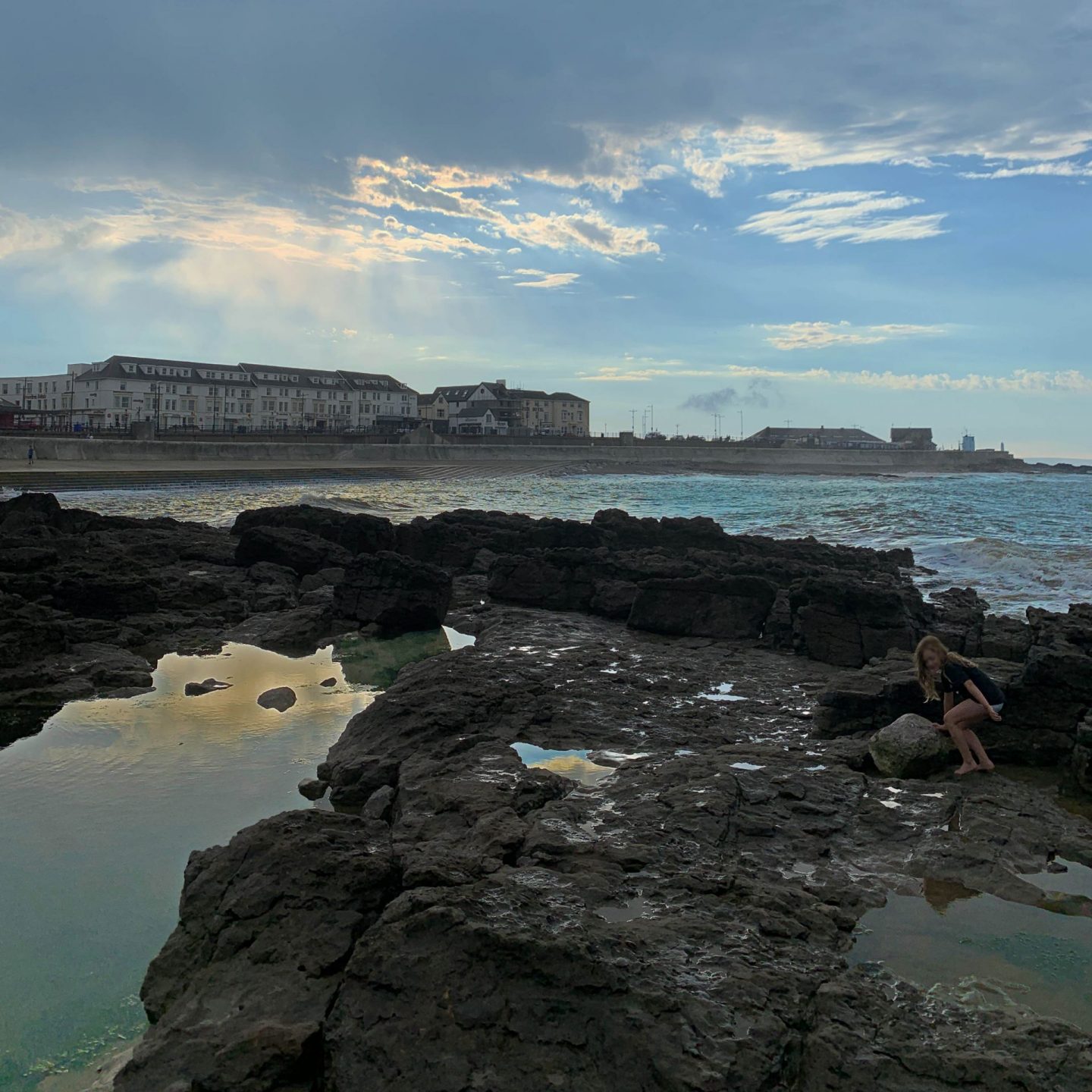 A couple of years ago, we took a detour while visiting family in the West Country and stayed in Wales for a night. Helen and Izzy had enjoyed themselves so much on that occasion that they wanted to go back.
This week, they got their wish. We stayed at exactly the same place in Porthcawl. I took the photo above when we went down to the esplanade early one morning. I hadn't even noticed Izzy was in the shot at first, but I think she adds to the image!
We had the most amazing stay. A lot of time was spent at the beach. Both Helen and Izzy had their first attempt at body boarding and they absolutely loved it.
Going to the beach was amazing for another reason, albeit a rather strange one. We visited two beaches, Rest Bay in Portcawl and Caswell Bay near Swansea.
Both beaches were popular but they were not ridiculously busy. Everyone was a sensible distance apart but being a beach, nobody was wearing face masks and there was no signage reminding to keep you two metres apart or any other COVID-19 paraphernalia. It was, in a bizarre way, like taking a trip back in time to before Coronavirus came to dominate our lives.
I am glad I was able to organise this trip for the girls. When I booked a place for us to stay, lockdown was still in place and there were no guarantees as to whether we'd be able to go through with our trip. What can I say, the gamble paid off!
Interested in this blog post? Well have a read of these...