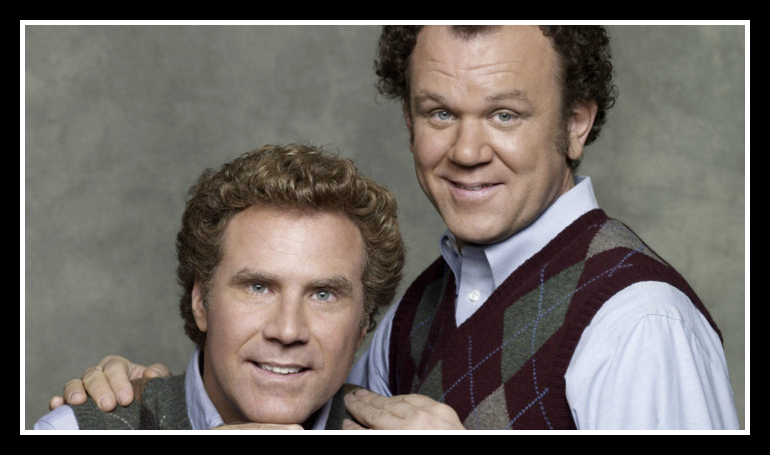 I am a stepchild. This is no secret, I have written about the subject before.
As a stepchild (stepson) I am often surprised at how often the term is misused, especially when referring to siblings and half siblings. I don't want to give you the wrong impression. I don't lie awake at night on a pillow saturated by my salty tears, unable to sleep because of the turmoil I feel having again been called a "stepbrother." I am, nonetheless, bemused at how frequently I am erroneously referred to as a step-sibling to my brothers.
The difference between a step-sibling and a half-sibling is incredibly simple. Even so, supposedly reliable sources such as national news media confuse the two phrases with surprising regularity.
A step-sibling is related to you purely on the basis that one of your parents has married someone else who already has children. The children of the two earlier relationships are step-siblings and there is no biological link whatsoever.
A half-sibling, meanwhile, shares a parent with you. Believe it or not, I have heard it said you must share the same father to qualify as a half-sibling. This, however, is rather like claiming the Earth is flat. It is wrong; you can share a mother or father and qualify as a half-sibling.
What concerns me are the surprising places step and half sibling confusion can occur. I have a French language audiobook on my phone that I play to the kids on long car journeys. It features a song in both English and French that goes through various family relationships.
It correctly describes a stepfather but erroneously translates half-brother as stepbrother and I wince every time I hear it. It makes me feel deeply uncomfortable that such a simple mistake made it into educational materials (although on the plus side, the producers at least tackled the issue of step and half siblings).
I don't get offended when I hear the phrases swapped and misused. I am, nonetheless, unhappy about it.
Referring to someone as a step-sibling suggests the family ties aren't quite as strong as they perhaps are. It's also inaccurate and the definition so simple I don't understand how people get it wrong.
The other question is whether anyone actually uses the term-half brother or half-sister? In general, day-to-day discussion I don't. To be honest, I don't know anyone who does. I occasionally have to explain why I have a different surname to my brothers and this necessitates explaining the intricacies of my background, but that's generally the only time it comes up.
Are you a step-sibling or half-sibling? Does confusion between the terms irritate you? Are you surprised that I this day and age there isn't greater understanding of the two relationships? Leave a comment below, I'd be interested to know.