Are you familiar with the BBC's Last Normal Photo trend? The Beeb has been encouraging people to post the last photo taken on their phone before lockdown. I've bent the rules ever so slightly for this photo of as it was taken on my DSLR, but it was certainly the last time I took my camera out to get photos before the country was closed down.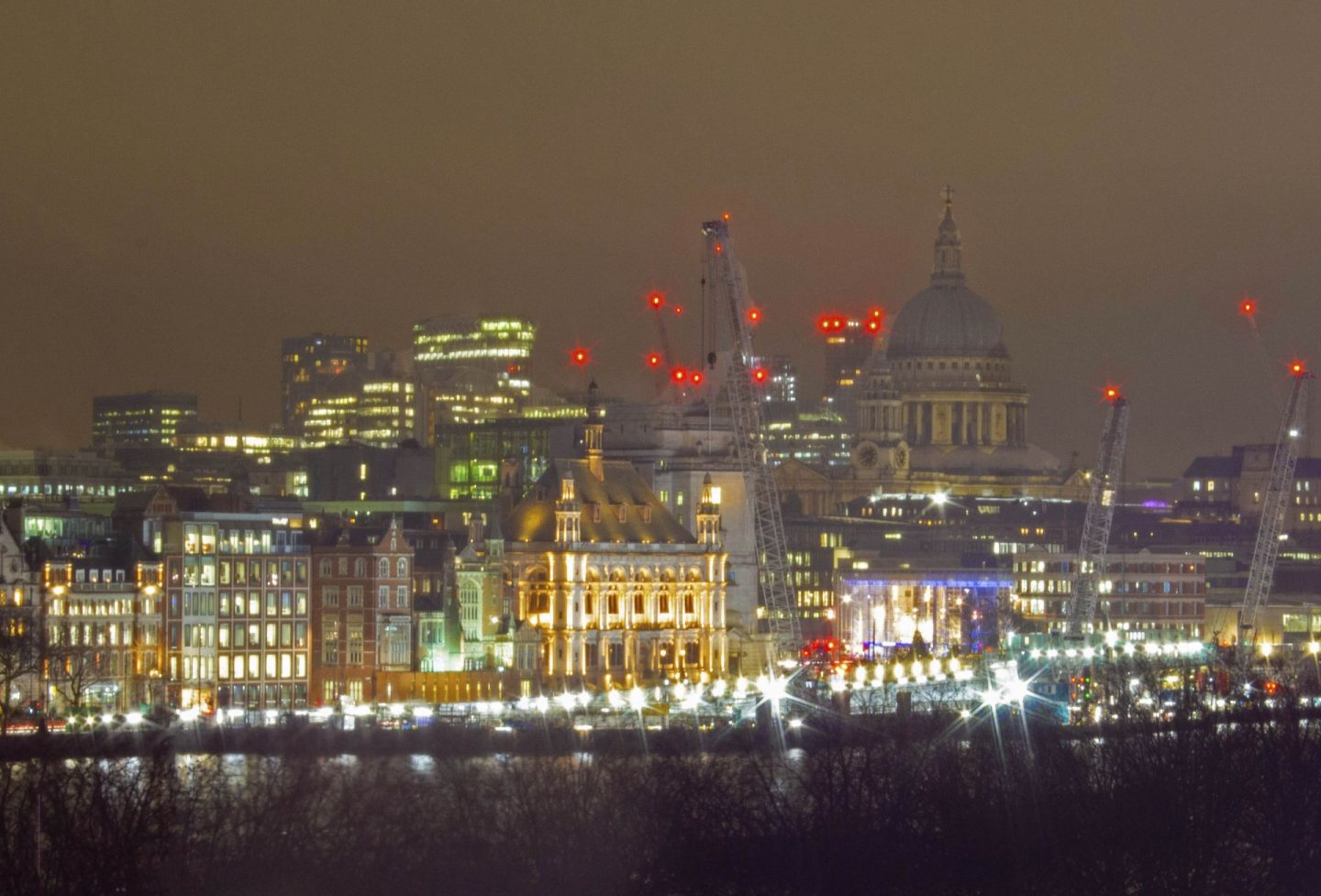 The picture was taken from an outside deck of the National Theatre on Thursday, 5 March, 2020. I had been attending an event organised by Diageo focused on gender equality in the business world.
It's odd to think back to March. Although it would be another two weeks until the UK was closed down, it was a febrile time. I fully expected the lockdown to happen and thought it was a case of when, not if, the schools would close. I knew this would probably be my final chance to do some photography in an urban environment for some considerable time. Needless to say I haven't visited Central London since.
I took a lot of images that night. I am going to publish some of the others in future weeks, this just happens to be one that I've had the time to edit. The tallest building just to the right is St Paul's Cathedral and at the bottom of the picture, through the trees, is the River Thames. It was taken on a 30 second exposure.
I like the picture for its significance. I find it very odd to think how different life was just a couple of months ago. The event I was at certainly couldn't have taken place with everyone sat next to each other, not to mention the fact one of the speakers was pregnant!
Anyway, do you know what your Last Normal Photo was? If so, do leave me a comment below with details. I have also added this image to the #MySUndayPhoto linky hosted by photo blogger Darren Coleshill on his marvelous blog. Do follow this link to visit Darren's blog and see what creative photography other people have come up with.
Interested in this blog post? Well have a read of these...