Using the ION Sei toothbrush requires a leap of faith. That sounds like a daft thing to say about something as mundane as a toothbrush, but this state-of-the-art item is designed for use without toothpaste. Sounds odd doesn't it? Well read on to find out more.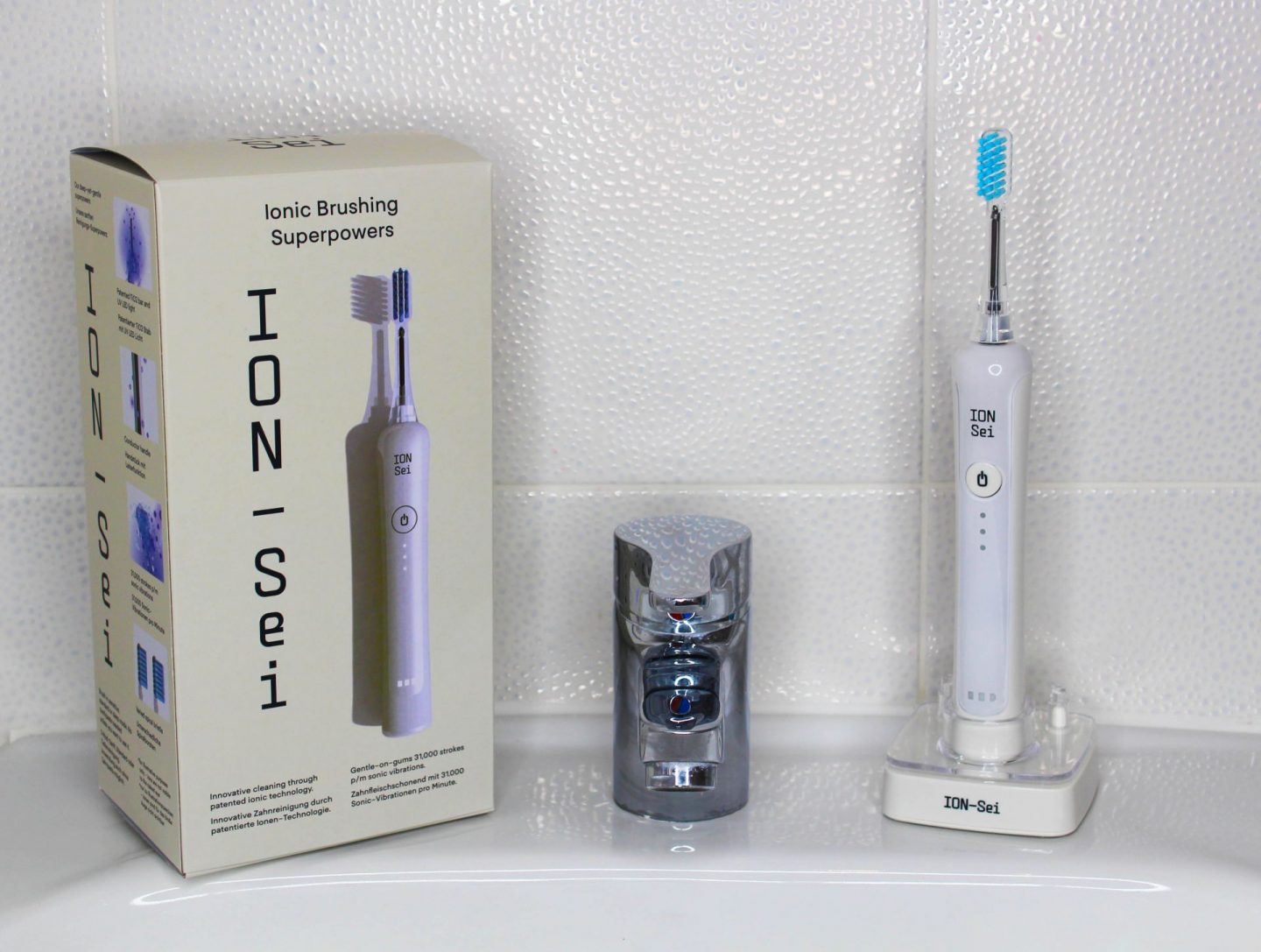 The most advanced toothbrush in the world?
I have to confess that I was almost caught out by the ION Sei. Having given it a brief charge, I was going to brush my teeth and gums and was just about to place toothpaste on the bristles when I noticed a comment on the box stating: "No toothpaste needed."
This stopped me in my tracks. As my wife and children will tell you, I am a real stickler for dental hygiene. I insist on twice daily brushing, flossing and occasional mouthwash use. The thought of using a toothbrush that didn't require toothpaste struck at the inner core of my very being and personal beliefs (to clarify, apparently you can use toothpaste if you wish but it isn't necessary).
So how does this bad boy work? In short, the toothbrush uses a mix of traditional methods to clean the teeth and gums plus some incredible science to suppress future bacterial growth.
How does it work?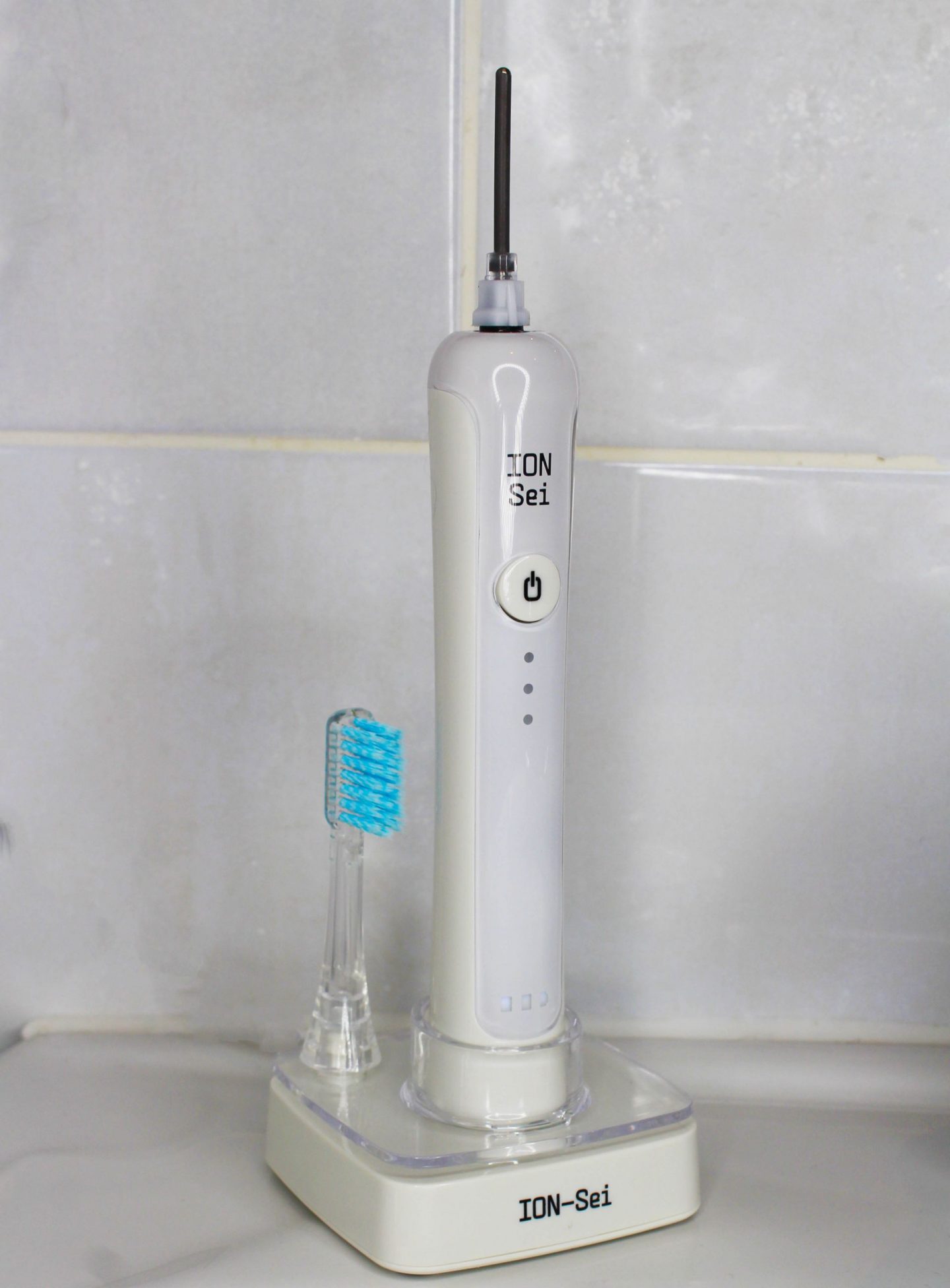 Employing a mix of Japanese technology and German design, the ION Sei is an impressive product. Buckle up, because this is where I am going to explain how the brush works and things will get a little complicated.
The toothbrush features a titanium dioxide bar that the brush head slips on to. The head of the brush also features an ultra-violet light. The light and titanium dioxide bar work in tandem to produce ions (in short, an electrical charge). These ions suppress bacterial growth.
Added to this, a different electrical charge pulses down the handle to the brush head. This charge is designed to attract plaque on to the bristles of the brush.
That's the real hardcore science out the way, but there is more. The toothbrush vibrates at 31,000 strokes per minute. It also uses sonic technology, which has been used in electric toothbrushes for some time, to clean the teeth.
Before I tell you how the brush performed, I should explain that it has three different brushing modes: Sensitive, standard and deep clean. The brush also beeps every thirty seconds to you know when to move to a different quarter of the mouth and you can use different brush heads depending on the sensitivity of your teeth.
Putting the ION Sei to the test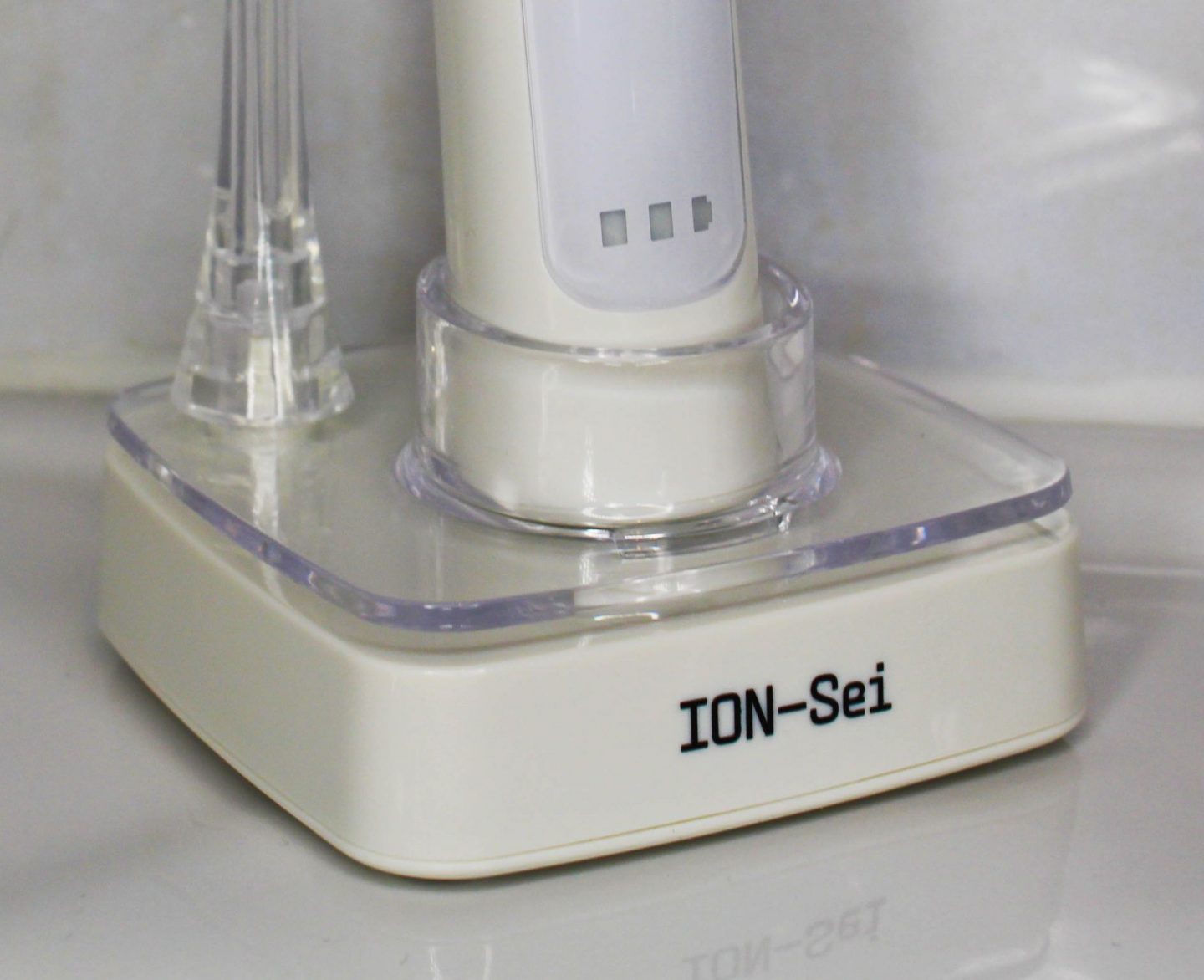 Considering my approach to dental hygiene, it took a lot for me to forego toothpaste. As I believe in truly testing the products I write about, I can tell you I haven't used toothpaste or mouthwash in over a week.
Most of the time I have used either the standard or deep clean modes. At first, I was left with a slightly uncomfortable sensation in my gums after using the toothbrush but after a couple of days of use this passed.
While I was sceptical of this toothbrush, I have to say my teeth have felt incredibly clean after using it. I've also had no bad breath and (sorry for the grim detail) when I floss, there's noticeably less plaque on the thread.
As regards charge times, when fully charged it should last for about 40 cleans. The charging station, along with the brush itself, are well designed.
Final thoughts, further information cost and availability
Consider the advanced technology packed into the iION Sei, you might not be to surprised to hear it is not the cheapest toothbrush. At £129, however, it is far from the most expensive either.
You can find further information and purchase online from the Ion Sei website. It is, however, widely available from other retailers including Amazon.
I am no dentist. I obviously can't comment on the long term impact of not using toothpaste or mouthwash. I can only say from my personal experience the ION Sei worked very well. It seemed to do a superb job of keeping my teeth and gums clean and the leap of faith was worth it.
Interested in this blog post? Well have a read of these...