I have been framing images again, this time in support of an important cause. This picture of a framed heart is one I took in support of the #SpreadFactsNotFear campaign that's been organised by the International Federation of the Red Cross and Crescent (IFRC).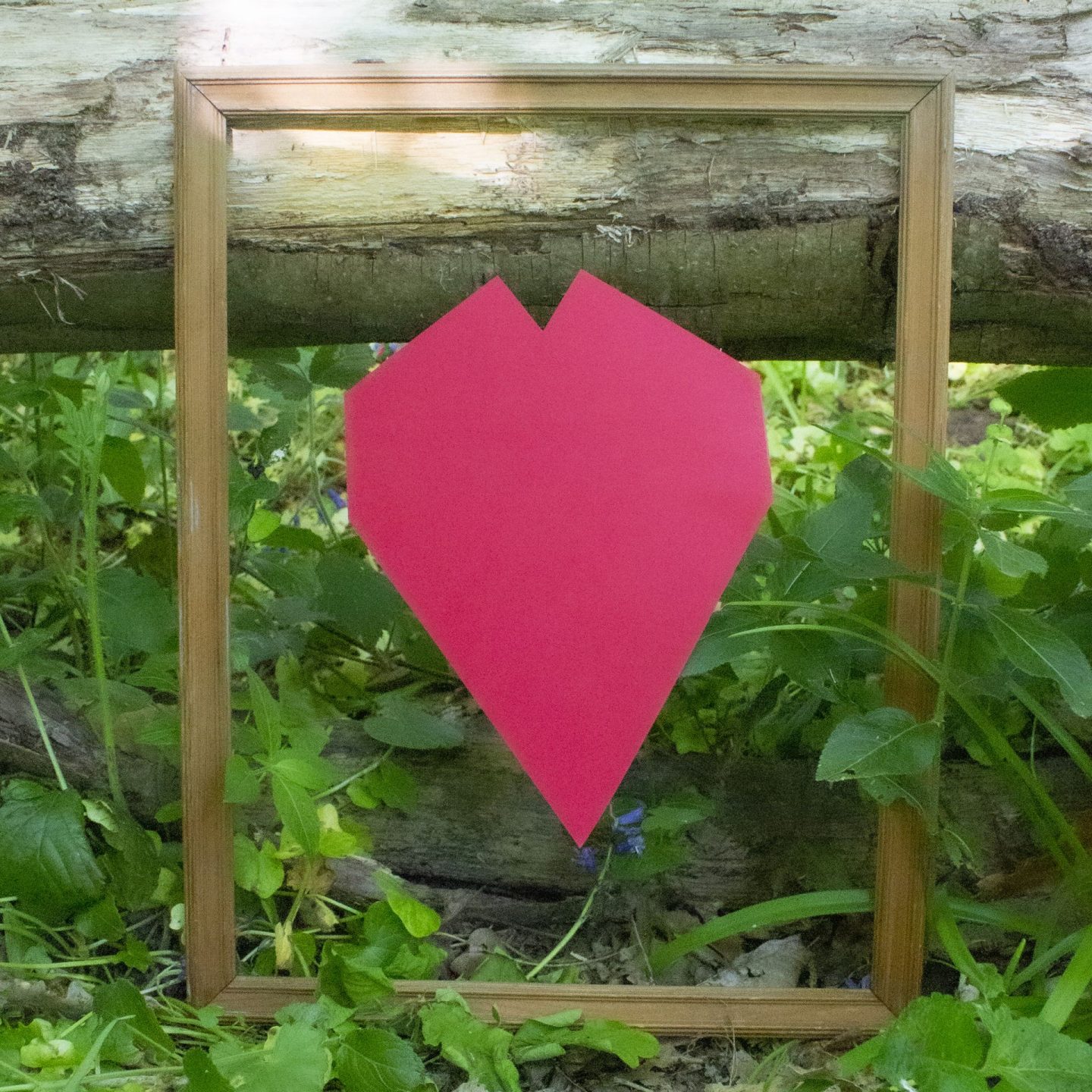 I originally posted it on Instagram, plus an origami video on TikTok, but I felt the message behind the campaign is so important that I'd share on the blog as well. I'll explain what it's all about.
I was asked to share an image of a heart, because it's the internationally recognised symbol of kindness and compassion. The specific aim of #SpreadFactsNotFear, however, is to combat the spread of dubious posts being written about COVID-19 (Coronavirus) on social media.
This is the first in a series of images I'll be taking as part of the IFRC's initiative. I'm working on the second one already and will be posting it to my Instagram feed in the near future.
The picture itself was very easy to take. It's simply a cardboard cut out of a heart that I hung from a picture frame. How I hung the heart, well that will remain a secret!
You can probably guess that I took the picture during one of our daily walks. After a bit of experimentation, I placed the frame so that some the greenery was growing around the edge of the frame.
It was a bit of fun, albeit in support of an important cause. Please leave me a comment, especially if you have something to say about questionable information that is circulating on social media. Do also take a look at the #SpreadFactsNotfear hashtag on social media.
Finally, a quick note for any bloggers or keen photographers reading this. I have added this image to the weekly #MySundayPhoto linky hosted by Darren Coleshill on his Photalife blog. Do follow this link and pay it a visit to check out Darren's imagery and photography taken by other bloggers.
Interested in this blog post? Well have a read of these...