As I write this, I am sat on a train with Mrs Adams and our daughters. We're travelling back from Glasgow having spent four days visiting family. I'm also surrounded by two airline-sized cabin bags, a 30-litre rucksack, two small holdalls, a carrier bag and Mrs Adams' handbag. We're do a bad job of travelling light.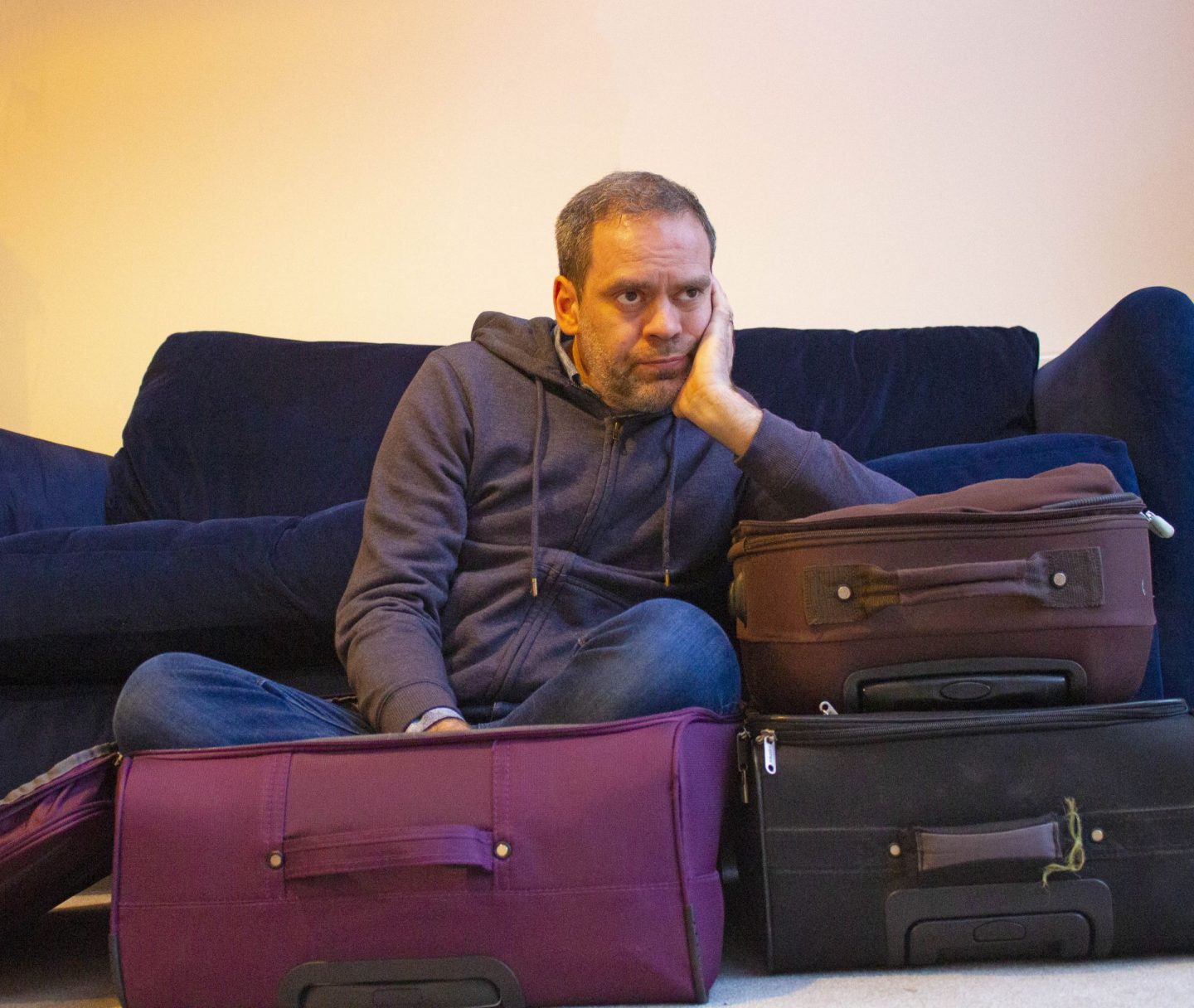 Do we really need to bring so much stuff with us when we go away? The short answer is, no.

We really did not need to bring two blankets or five soft-toy frogs with us. Izzy did not need to bring her wall mounted calendar. I had my best intentions when I bought my jump rope and exercise gear, but the weather was so bad I barely got outside. I certainly didn't do any exercise so all of that could have been left at home.
With the closest family being 100 miles away from where we live, we are very used to travelling to visit relatives. This may explain part of our problem. I think we're used to doing it and so packing gets left to the last minute.
It isn't a rare event and so we don't give it any thought. I know what needs to be packed and everything gets hurled into a case or bag either the night before or a few hours before we leave.
Of course when mum and dad start packing, the kids start packing their own bags. With Mrs Adams and I busy throwing things into bags, we fail to keep an eye on what the kids are taking with them, hence why we end up travelling with multiple frog toys, blankets and calendars.
While we may end up travelling with random toys, bedding and so on, it's equally telling what we don't travel with. On this trip up to Scotland, I remembered my exercise gear, multiple charging cables and so on, but we ended up having to buy toothbrushes because we had forgotten to take them with us. Not to mention shampoo and conditioner for the kids. Plus hairbands and hair clips.
The odd thing is I am, by nature, an organised traveller. I used to be a travel journalist and in 2017 and 2018 made two short trips to Australia with nothing more than one airline cabin bag.
Ask me to pack for others and think for other people, well, it seems I fall apart and travelling light becomes an abstract concept. The irony is that when we do travel as a family and take all this unnecessary luggage, I end up carrying most of it. Helen and Izzy stuff too much into their bags and onto my broad shoulders the burden falls to carry everything.
Every time we go away, I say Mrs Adams and I need to police what the kids are taking. Every time we leave it to the last minute and we forget to keep an eye on what they're placing in their bags.
One day we'll get on top of this. Or is this one of those 'family things' that you promise to get on top of and have every intention of dealing with, but never actually do it? I have a dreadful feeling I know the answer to that question already!
Interested in this blog post? Well have a read of these...