Start Taking Small Steps Towards A More Active Future
How active are your children? Physical exercise has many benefits ranging from the development of social skills to reducing key health risks.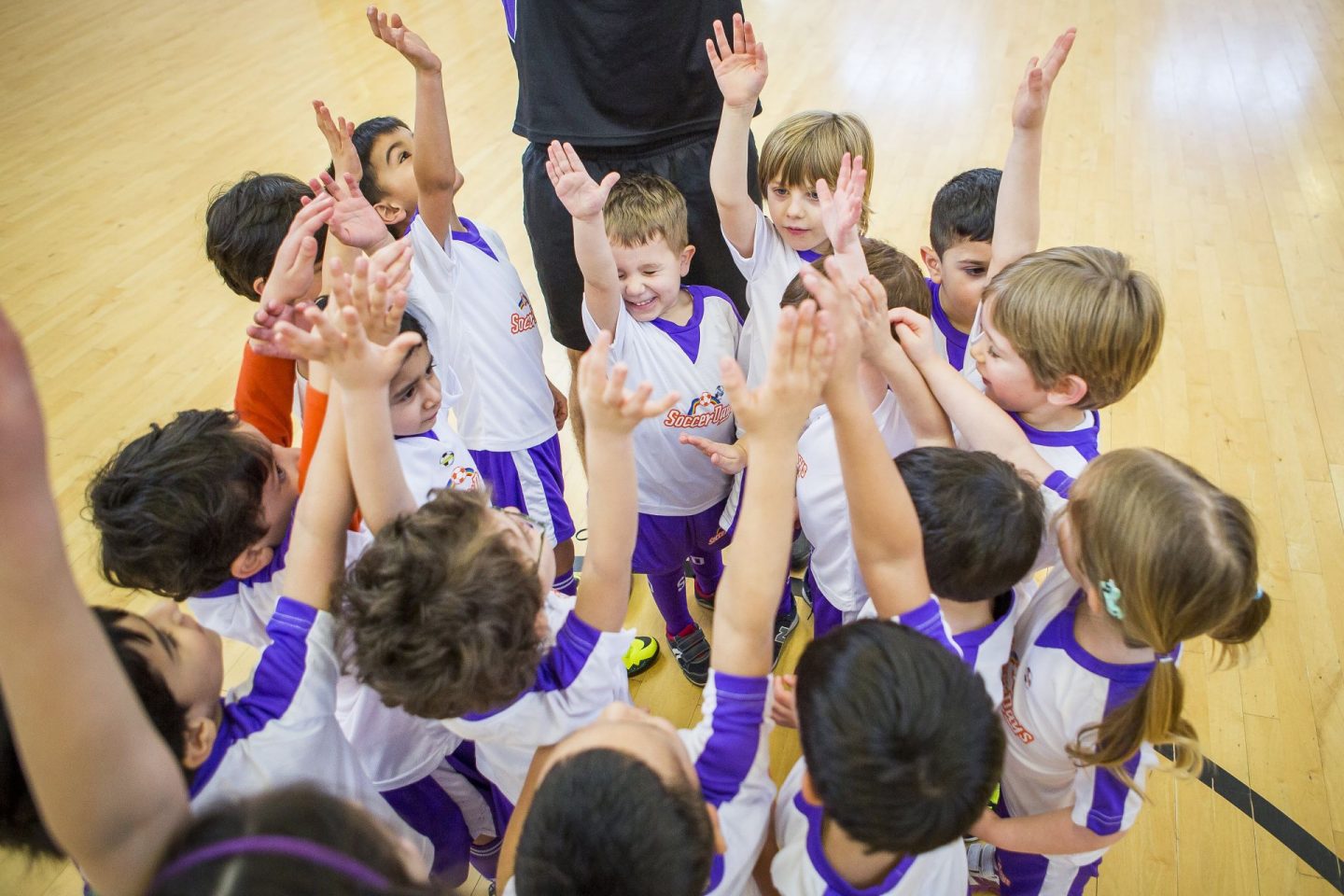 43.3% of children and young people are leading active lives with more than 60 minutes of physical activity in a single day. These findings, as revealed by Sport England's Active Lives Children and Young People Survey are certainly encouraging, but they also highlight that there's still some work to be done in motivating the majority of children to get into sports. The same research discovered that only 17.5% are meeting the Chief Medical Officer's recommendations to enjoy 60 minutes of exercise every single day of the week. Unfortunately, it was also shown that 32.9% of children are much less active, managing less than 30 minutes of exercise in a day.
Encouraging children to become more engaged in sport and fitness begins with parents, schools and the broader community setting a positive example that physical activity can be a fun part of life. There are many benefits that we can all gain from leading a more active lifestyle, and these are particularly advantageous when introduced during childhood in a fun club setting.
Developing Social Skills
Learning to interact with others is something that children must experience on-the-go in order to forge successful relationships with their peers. A leading football classes for toddlers Chingford provider explains that team sports are a fantastic mechanism for assisting the development of social behaviour and strong communication. Working as part of a team gives children a sense of belonging and also allows them to show appreciation for others as they learn about cooperation in a social setting. Working towards a shared goal whilst taking note of each other's strengths is a skill that will come in handy throughout life and beyond the sporting world too as young people enter the workplace following formal education.
Experiencing Defeat
Children love to win, win, win all the time, but as adults know, this doesn't necessarily prepare them for the real world. When young people are exposed to the disappointment of losing a game, they start to learn that this is just a part of life, and the best way to react is to pick yourself back up and try harder to win the next game. A competitive spirit is great, but it's important too to demonstrate excellent sportsmanship and not be a 'sore loser'.
Encouraging Discipline
If your child has a hard time following the rules, then introducing them to a sport could be just the step they need to understand about limits and boundaries. In sport, the coach and the referee are in charge, and it's up to your child to learn that they must follow the rules or else there will be consequences such as not being picked for the next match or being shown a yellow card during a game.
Health Benefits
Physical activity in young children is an essential part of healthy development, helping to build strong bones and muscles to carry them throughout their lives. However, fitness also helps to create excellent gross motor skills which form the foundations of movement. Any cardio activity that raises the heart rate of your child will provide your children with a significantly reduced chance of developing conditions such as type II diabetes, obesity, depression or mental illness as well as avoiding some cancers and heart disease according to the Novak Djokovic Foundation.
How To Nurture a Love of Physical Activity
Enrolling your kids in a local sports activity such as for preschoolers is an excellent place to start when encouraging your children to become active at an early age. Sports classes for toddlers and preschoolers are structured so that they're appropriate for the attention span of this age group, but also help children to exercise and learn key physical skills through play. They're also a fantastic way for young children to expand their social circles and make new friends before attending primary school.
Another great strategy is to set a positive example by being active and taking part in exercise yourself. If children grow up knowing that mum and dad enjoy in sports, then they'll want to follow in your footsteps. If you're not physically fit at the moment, then this is an opportunity to become fit as a family, perhaps by playing rounders in the park or going to a family trampoline session.
There's no time like the present to begin improving your child's future by meeting the daily fitness guidelines recommended by Sport England. Start taking those steps towards a more active family life today.
Interested in this blog post? Well have a read of these...