The South London suburb of Croydon and I have a bit of history. Once upon a long-time-go I lived and worked in the centre of the borough and to this day I don't live a billion miles away. It was quite fitting, therefore, when I was set a challenge to return and go window shopping for Valentine's Day gifts at Croydon's Centrale and Whitgift Centre.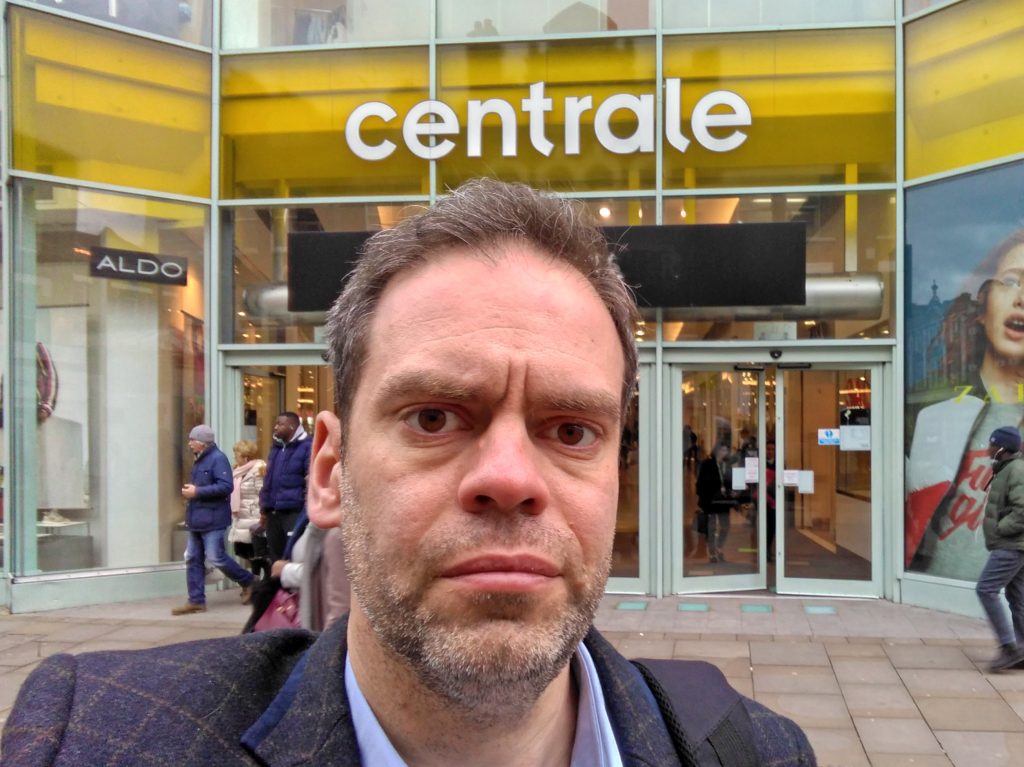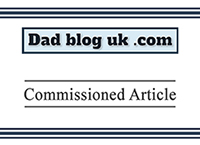 The challenge was as follows. I was to visit various stores and try to find a range of low, medium and high-budget gifts for him and her. I have interpreted low as anything up to £20, medium £20 to £100 and anything above £100 as high.
I am familiar with Centrale & Whitgift having been shopping there many a time. Usually, however, I'm looking for clothes, so this was indeed quite a challenge to undertake.
I've outlined my suggestions below. The most important suggestion I'd make, however, is to be quick. Valentine's Day is two days away so if you haven't got your loved one a gift yet, I recommend you get a move on!
House of Fraser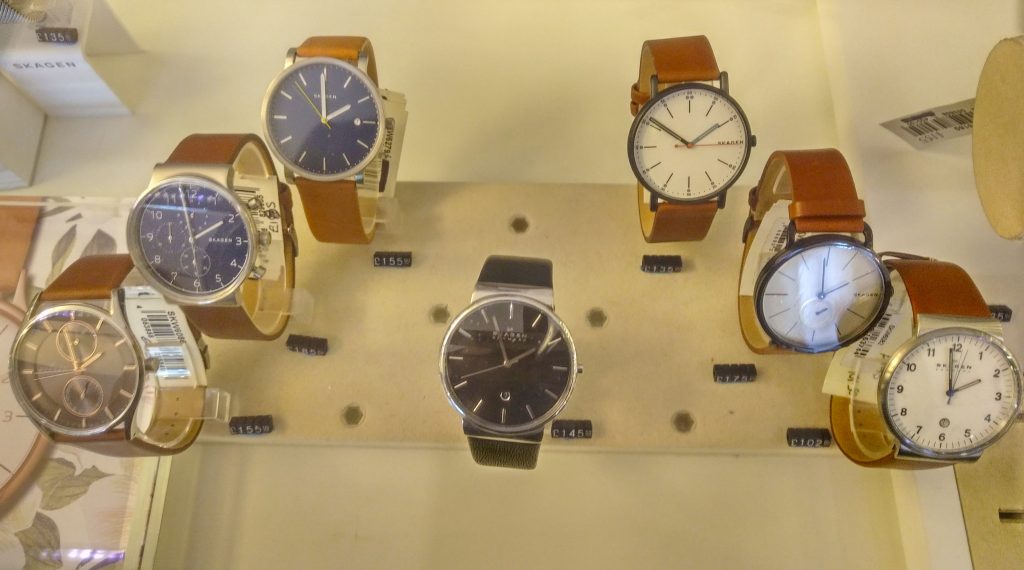 This is Centrale's flagship store. I was still living in Central Croydon when House of Fraser opened up and it was considered a massive coup for a higher-end store like this to open up in The Cronx (as locals refer to Croydon).
This was my first visit to House of Fraser in ages and I thought I'd be recommending designer clothes and entertainment systems. While I'd recommend going here for big budget items, I'd suggest looking at its range of designer accessories instead of clothes and electrical items.
For a female partner, I'd look at handbags and clutch bags. I spotted a few DKNY bags at around £240 that looked good although the store also has a Michael Korrs concession that has a comprehensive range.
For the guys, take a look at the watches. House of Fraser has a great range but the classically-styled Skagen watches that cost around the £155 mark.
Ernest Jones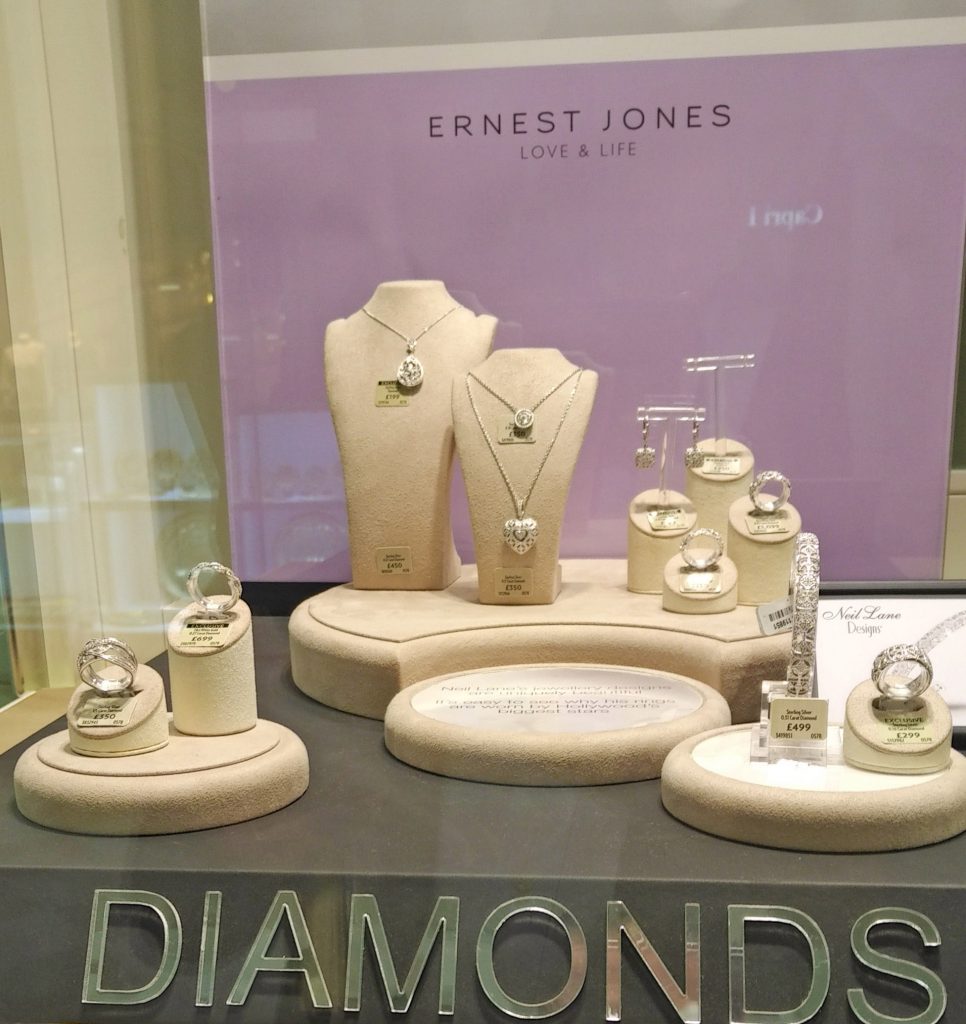 You would imagine that, being a jeweller, Ernest Jones would have gifts at the more expensive end of the spectrum. Sure, if you're looking to pop the question on Valentine's Day you could splash out £3,999 on one of its diamond rings. That would be an impressive gift.
A quick look around the store, however, revealed Ted Baker cufflinks for £35. Alternatively, you could buy the one you love a really good refillable Cross pen for £105 (one of my favourites as it happens, I love Cross pens). As you can see, there's something for everyone in most budget ranges.
Clintons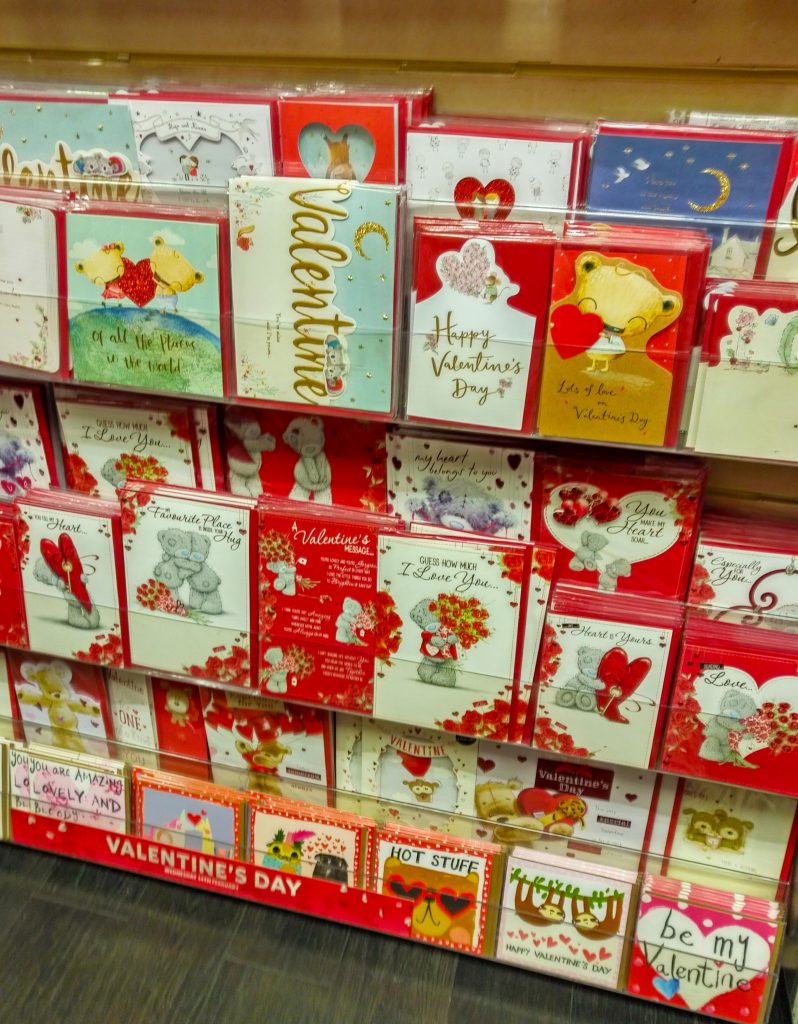 I am so glad I was asked to pay a visit to Clintons. No, you will not find substantial, large gifts at Clintons. You will, however, find everything you need to set the scene at home for Valentine's Day. You'll find decoraions, scented candles, sequined cushions and so on.
Needless to say, Clintons also has a vast array of cards. You buy a standards sized card and have change for £2 or you can make a statement with one of its large cards costing £10. Personally, however, I'd be recommending the Thornton's chocolates that you can buy for £5 a box.
Debenhams
I generally find Debenhams' clothes range to be very good, featuring designers such as Jasper Conran and John Rocha. For Valentine's Day, however, I was more concerned with its scents and make-up.
Almost as soon as I walked in the door, I came face to face with a superb array or Lacote scents for men that I am familiar with, all of them in the mid-price range. On display were 100ml bottles of Lacoste Black, Blue and Yellow for between £29 and £35.
For a similar price you could buy 100ml bottles of Lacoste's Natural, Magnetic and Sparkling perfurmes. If perfume isn't quite right, I noticed some Clinique gift sets for £55.
The Fragrance Shop
No surprises for guessing what you can buy from the Fragrance Shop. For him, you will get change out of £45 if you go for a scent like Ralph Lauren Polo Red, Paco Rabanne Pure XS or Emporio Armani Stronger with You. Likewise, if buying for your female partner, you will get a bottle of Jean Paul Gaultier Scandal for £55, £46 will get you Lancôme La Vie Est Belle or if you wish to splash out, you could go for Yves Saint Laurent Black Opium for £68.
Don't, however, fret if your budget isn't that big. I saw a number of shower gift sets starting at around £15.
Marks and Spencer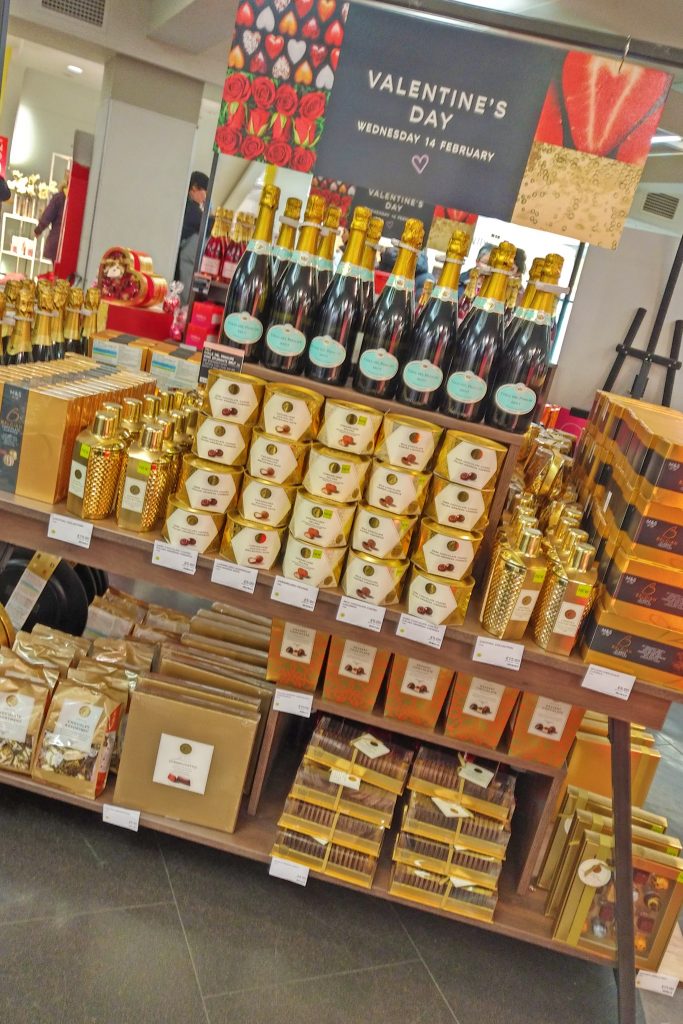 I walked into Marks and Spencer to find myself presented with an amazing display of Cava and chocolates in the food hall. Cava was available for between £6 and £8.50 while the chocolates started at £5. Who knew decadence could be so cost-effective?
In a rather amusing twist, the food hall leads straight on to the lingerie section. I was pushed for time so only had a quick look, but if you're feeling brave and wish to go out of your way to buy your other half some impressive underwear, you'll need to budget for £30 minimum (that's a starting point, I'd suggest spending considerably more).
Body Shop
I've always been a fan of the Body Shop's men's range. It has a few gift sets for guys, the one that stood out for me was the Bathrom Kit costing £10.
For the women there is a vast array of Valentine's Day gift sets starting at £6. For £20, however, you can get gift sets containing shower gels, soaps and scrubs etc. The British Rose, Shea and Coconut sets all caught my eye.
The Perfume Shop
Another option for scent lovers. In the window were Vera Wang scents for £24.99 and Jimmy Choo's Blossom for £36 a bottle. For guys, Dior's Sauvage should do the trick. All are well worth considering and very competitively priced.
Lyons
A further option for anyone looking for jewellery. While it does have a range of rings if you are serious about popping the question, Lyons specialsies in watches. If money is no object, you could go for one of the Breitling time pieces for around £4,000.
The Longines range of ladies watches looked superb, although prices were generally north of £1,000. That may be a bit much for a Valentine's Day gift so do not fret, the store was selling Hugo Boss timepieces for £350.
Accessorize
As the name suggests, this is where to go for accessories. You won't, however, find anything for men in the store. Purses and wallets stood out for me, and these would set you back around £15.
Scarves, handbags jewellery are all part of Accessorize's offering. Best of all, they won't break the bank so this tore is ideal if you need to watch the pennies.
Information about Centrale and Whitgift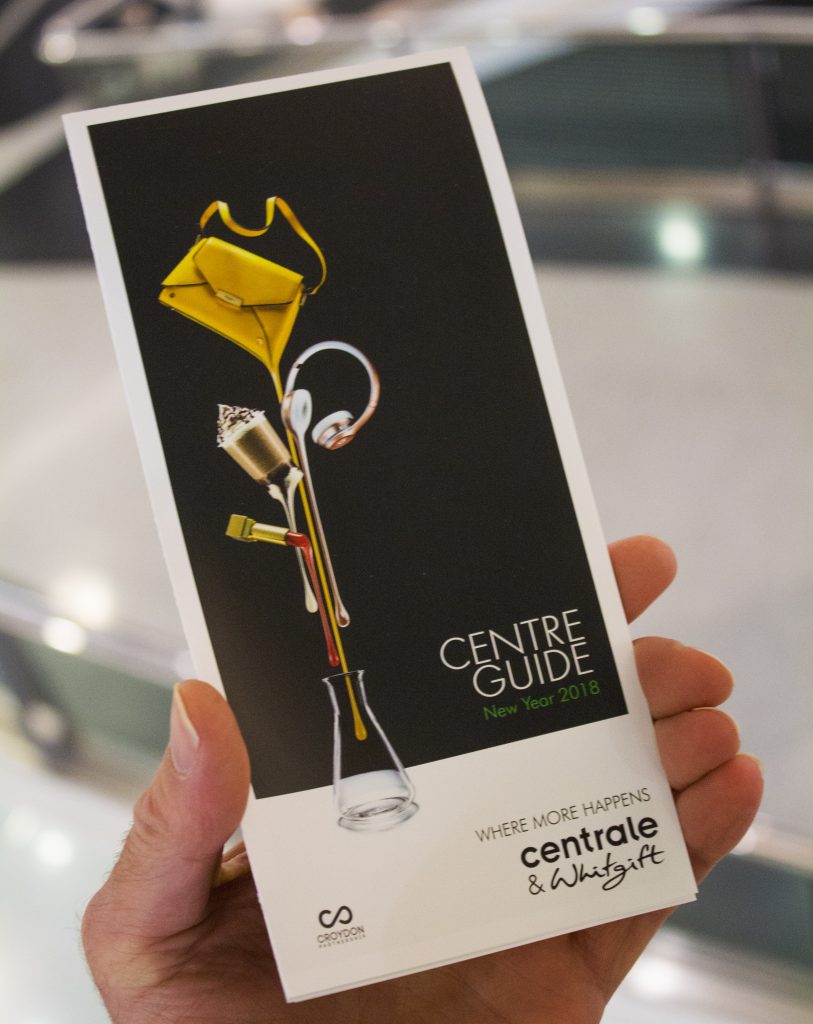 If you are needing to buy a Valentine's Day gift, you'll find the Whitgift Centre open from 9am until 7pm and Centrale 10am until 7pm (Monday – Wednesday). The two centres can be found on either side of North End, Croydon's main pedestrianised shopping street.
They are well served by trains to East Croydon station and the Croydon Tramlink plus several bus routes. Numerous car parking options are also available. More information can be found online at the centres' website.
Enjoy Valentine's Day
I hope these suggestions have inspired you. Whatever you do on Valentine's Day, I hope you have you and your loved one have a marvelous time. If you do buy them a gift, I hope it is well received.
Disclosure: This commissioned post was produced in association with Centrale and Whitgift.
Interested in this blog post? Well have a read of these...