Should us mums and dads ever be 'cool'? Is it acceptable to be 'down with the kids' or is it our job to be slightly aloof and out of touch?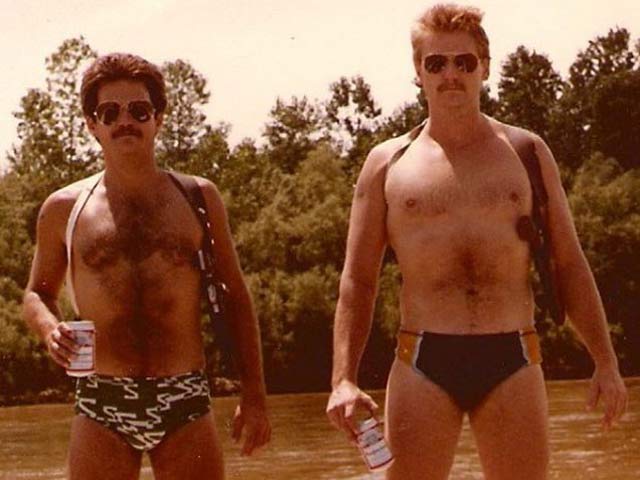 The other day I was asked to provide a comment for the marvellous MenswearStyle blog. The question put to me was whether I feel it matters to be a cool dad.
It has been on my mind ever since. It is a terribly difficult question to answer.
For me, it will always be vital that I can relate to my children and communicate with them. They must always feel they can come to me, regardless of whether they need help, money or a shoulder to cry on.
I never felt I quite had that connection with my own parents. I'm sure I won't cause them any offence by saying I never found them to be cool. I think they had no desire to be.
In fairness to them, times have changed and it's a difficult comparison to make. Parents weren't supposed to be as involved with their kids as they are today.
Then again, what exactly is a cool parent? I kind of have this idea in my head that a cool dad should be a heavily tattooed millennial who can fit into skintight, hipster trousers.
I'm not a millennial, I'm Generation X, albeit at the young end of the spectrum. I'm also not heavily tattooed, although I did go under the needle as a stupid 17-year-old at some dodgy tattoo parlour in Blackpool where I had a small insect inked on a discreet part of my body. Not classy and not cool. Then again, I was 17. I was supposed to be stupid.
Lucky, however, I can fit into tight, hipster trousers. Not, you understand, that I've ever been that into tight fitting trousers. I have owned a couple of pairs of skinny-fit jeans but ruined both pairs by tumble drying them. In fact, one pair came out of the dryer so small they were only slightly too large for my seven-year-old daughter to wear.
As a teenager, I would have considered any parent with permissive attitudes to be cool. Now I'm older and have witnessed some permissive parenting from my peers, I'm more inclined to think progressive is better than permissive.
Here I sit, with my bad tattoo and in desperate need of new trousers. On the headphones tonight I have listened to everything from vintage Rush (not cool but awesome lyricists) to Chvrches (oozing with cool and awesome lyricists). When I have finished writing this, I shall be going to darn my daughter's school jumper and sew a badge on to my other daughter's karate gi.
No, perhaps I'm not the coolest of dads, but I am individual. And that, even if I say so myself, is cool.
Interested in this blog post? Well have a read of these...