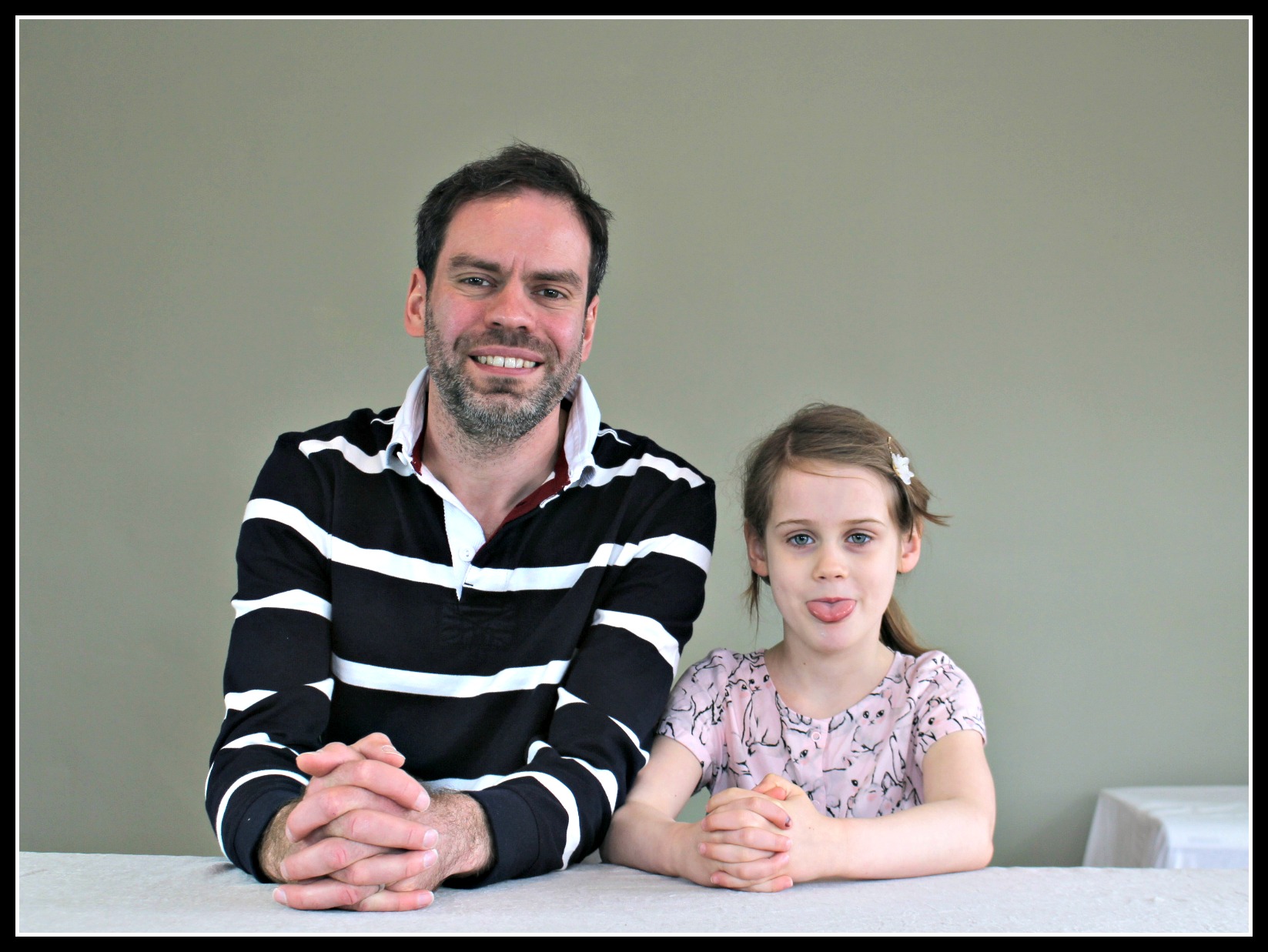 I think this photo demonstrates Helen's cheeky side. She's generally a well-behaved child but when she wants to have a bit of fun, she does it with such charm!
The photo was taken when the two of us were recording some footage for the YouTube Kids app. Regular readers will know we accepted an offer to curate a special playlist in time for Shakespeare Day on 23 April.
It was an honour to be asked. We were the first people from outside the United States to produce such a playlist.
While taking pictures for a thumbnail image, I set up my camera to take some shots on the timer. Helen simply couldn't resist sticking her tongue out. I think the resulting picture is delightful and I burst into laughter when I saw it.
I have linked this image to the superb #MySundayPhoto linky that is hosted by the Photalife blog. Click on the badge below to visit the linky and check out photography by some other bloggers.