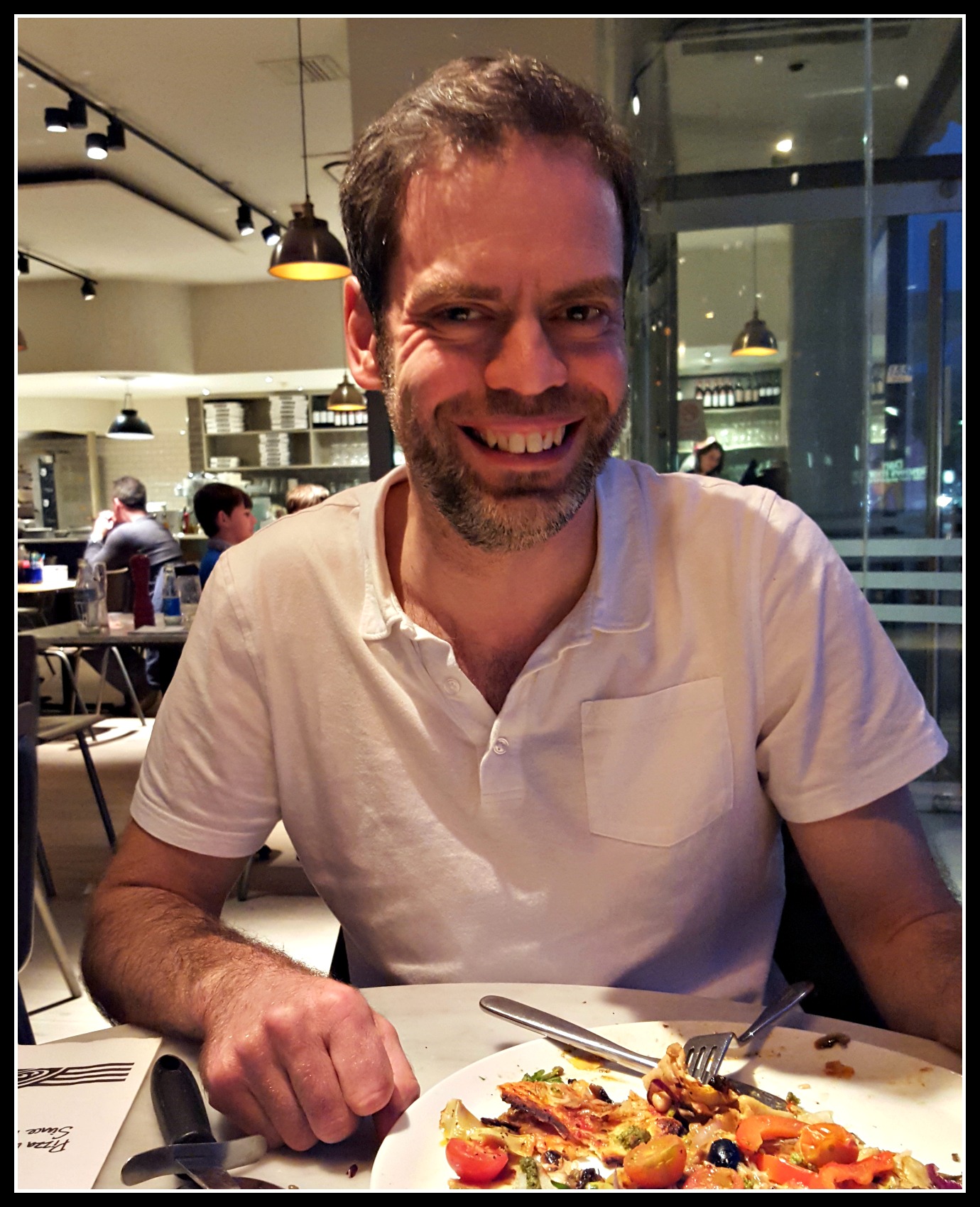 During the madness of the Easter holidays, Mrs Adams and I were able to escape for an evening and a night to ourselves. My mother in law was visiting and looked after the children while we went out for a meal at Pizza Express.
There was a hidden agenda here. We were trying out the famously family-friendly restaurant's new menu.
We know our local outlet well and so chose to travel a but further afield to Oxted in Surrey. This outlet has recently been given a big makeover and the manager, Huw, was incredibly welcoming and looked after us throughout the meal.
Mrs Adams had the risotto fresco as a starter. The key ingredients of this dish are; oak-roasted peppered salmon fillet, garlic and fresh parsley in a creamy white wine risotto, Gran Milano cheese, chopped tomato and red onion.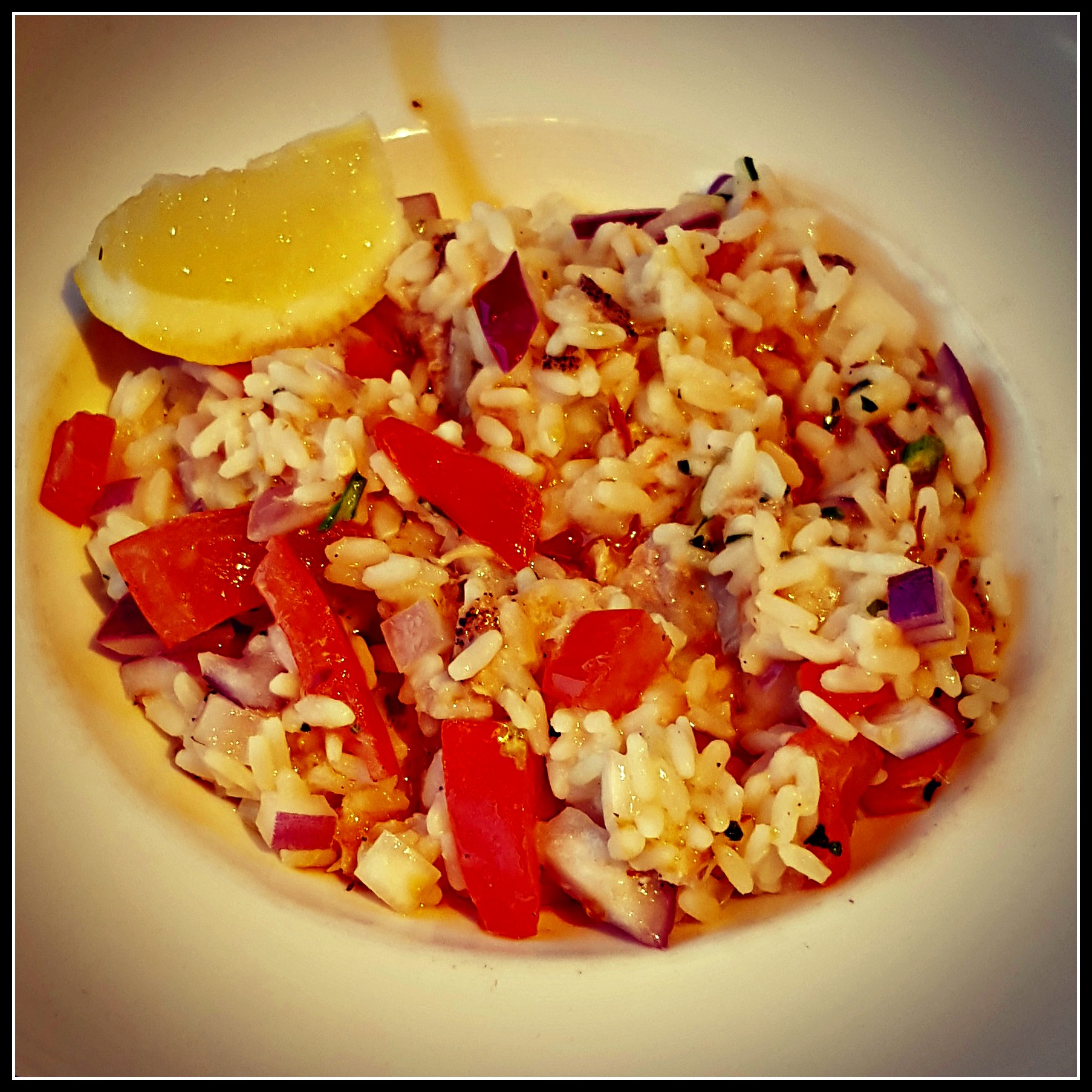 It looked wonderful and when I tried it, I was very impressed. As it featured salmon, it was a very light dish and all the ingredients tasted very fresh indeed. The risotto fresco is available as a main course and I certainly wouldn't be shy of having it in the future.
To keep up with modern dietary trends, Pizza Express has also created a gluten-free version of its trademark dough balls. I felt the need to try these out.
Unsure what to expect, I was very pleasantly impressed. They weren't as filling as the usual dough balls but were very light and fluffy on the inside. The only comment I would make is that the portion size of three dough balls was a bit underwhelming.
For the main course, we stuck to tried and tested favourites. I had the giardiniera pizza while Mrs Adams plumped for the sloppy giuseppe. Both came up to the usual standards expected of Pizza Express.
I did, however, order a side dish; the new legerra superfood salad. As the name suggests, it includes superfoods including; green lentils, black rice, edamame beans, red quinoa, chickpeas, cranberries, pumpkin seeds and kale. It sits on a bed of mixed leaves and has a light dressing. I found it very moreish. It was far superior to Pizza Express's usual side salad and the dressing wasn't at all overpowering (as Pizza Express's standard salad dressing can be). Again, this dish can be served as a main of you wish.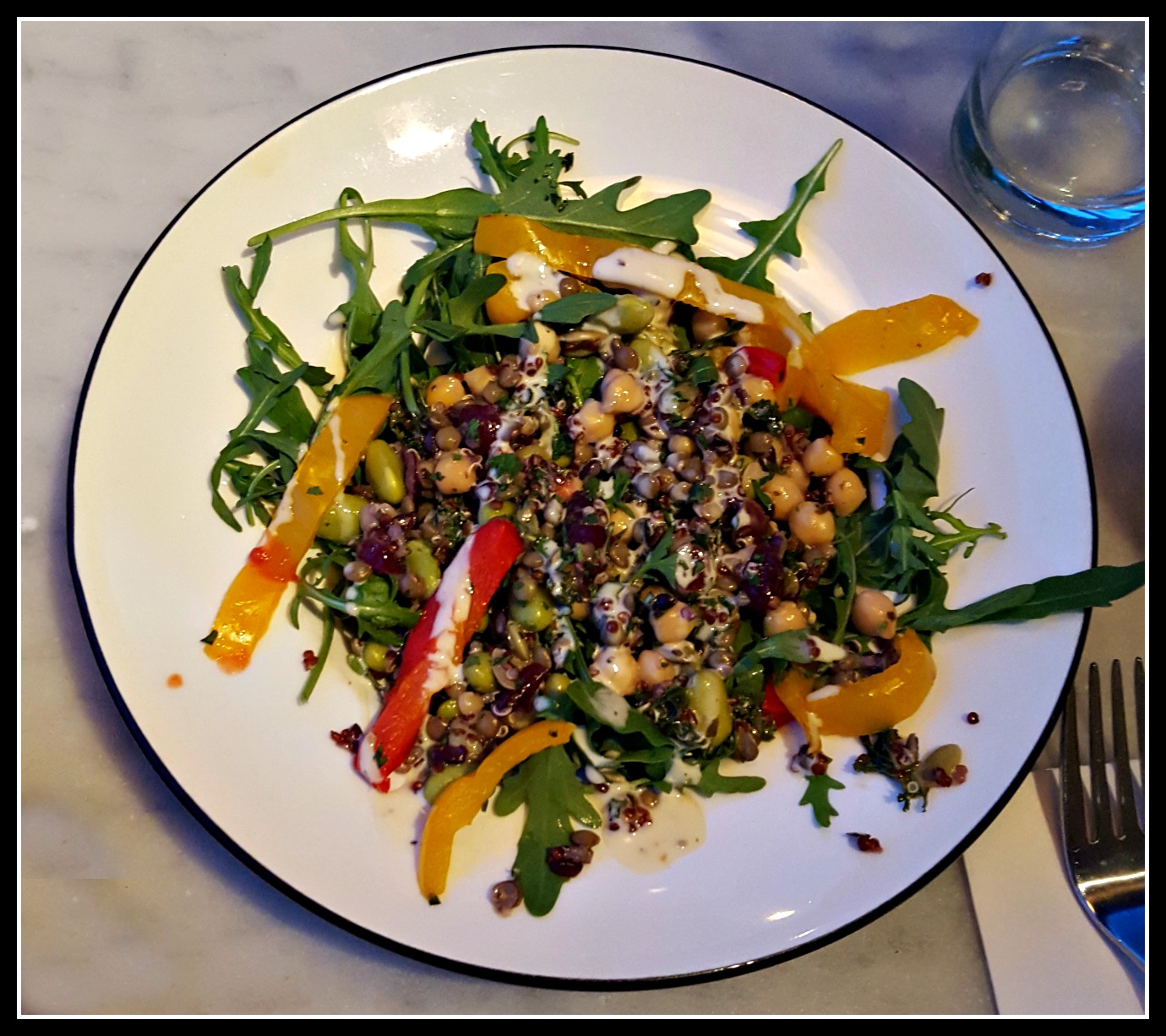 Feeling rather full by this stage, but needing to give the menu a proper try, I finished off by ordering another new addition; the awkwardly named passionate mess. This is a mash-up of the traditional Eton mess but with a passion fruit-infused cream.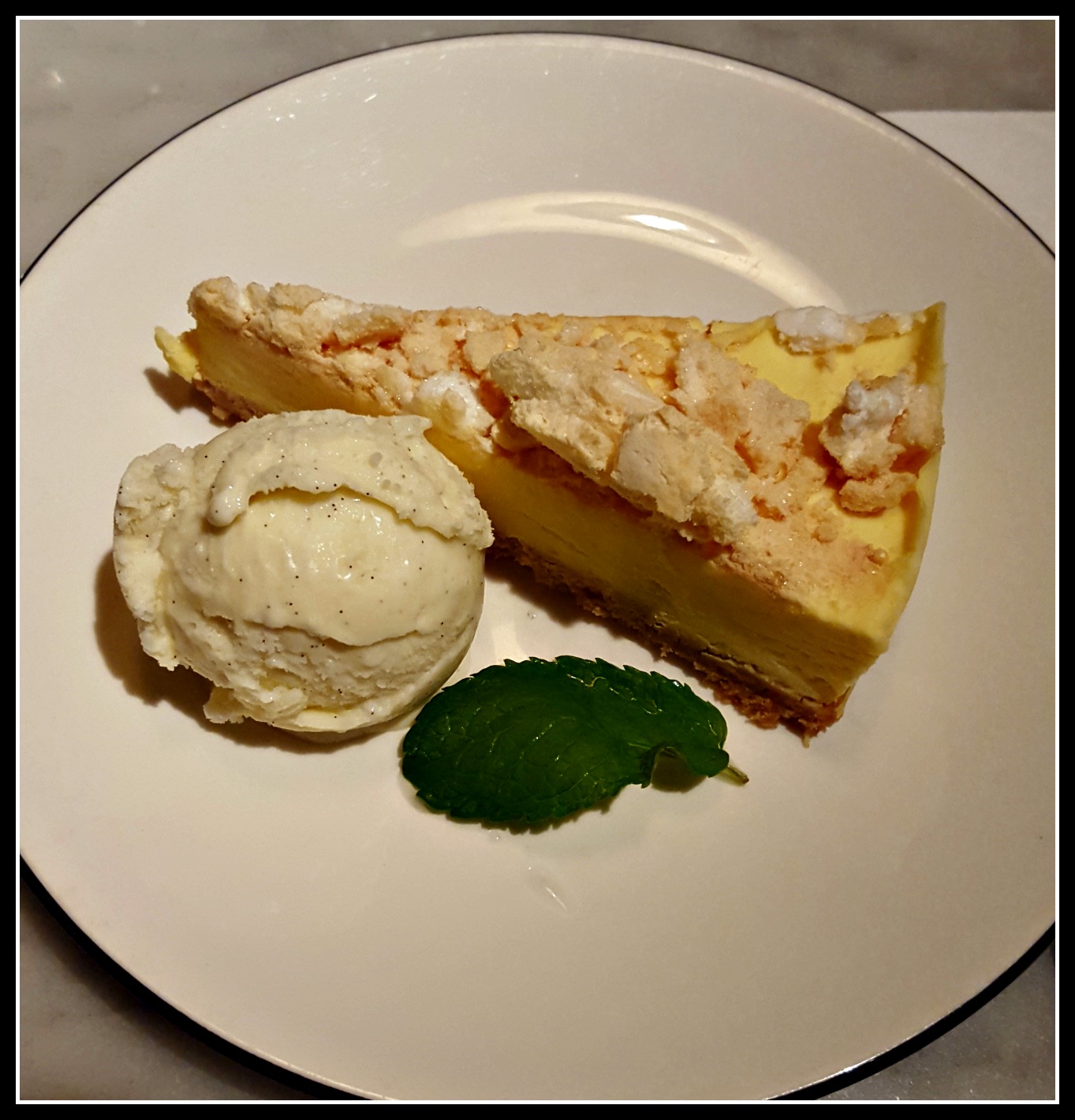 Unsure what to expect thanks to its, ahem, suggestive name, it was, I have to say gorgeous. I could have packed away another slice with ease.
All in all, a lovely meal and some great new dishes on Pizza Express's new menu. There are a number of other new items, including a Hawaiian pizza, Pizza Express's first such dish, plus a melon and prosciutto ham starter. On the basis of our experience, I imagine these would be worth trying.
Bon appetito!
Disclosure; a meal was kindly provided to Mrs Adams and I for review purposes. Thoughts and opinions entirely my own.
Interested in this blog post? Well have a read of these...